"How the mighty have fallen! The weapons of war have perished!"
We're closing in on the first two weeks of the fantasy season and there have been some surprises and a few heartbreaks already.
Today, we're going to take a look at the latter. We're going to point some fingers and throw a little blame around. These are the players that should be winning us games, but are in fact doing the opposite! These are the players that we expect to show up night after night and impact the game and live up to their exorbitant contracts.
Now, to be fair, a good number of the players that are currently "underperforming" are only doing so due to injuries and COVID restrictions. You can't punish or reprimand (the majority of) players for that. So the majority of players on this list are simply here because of their on-ice play. They've had the opportunity to perform and have yet to do so.
Additionally, all of these rankings are relative to where they were initially selected. Not all of these players are "the worst" players on their team, but relative to where they're typically selected in the draft, they are underperforming.
Let's break it down our top five disappointments by position shall we?
Center – Evgeni Malkin (Yahoo Sports Ranking: 331st)
Malkin, the man they call "Geno," has not been playing like the Geno of old. In fact, he's been playing as if age has caught up to him. With just three points in eight games, a minus-three, and a 47.6 faceoff percentage, Malkin has yet to make his mark on the season.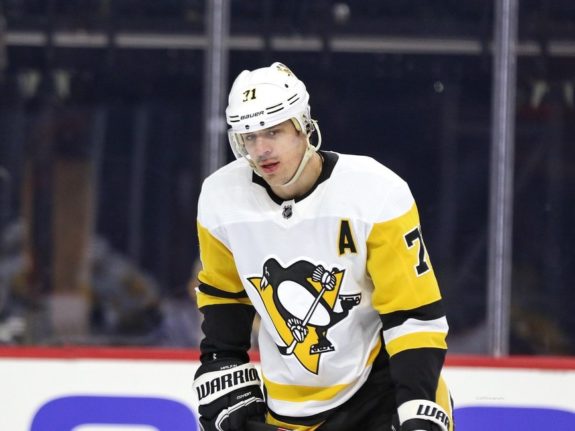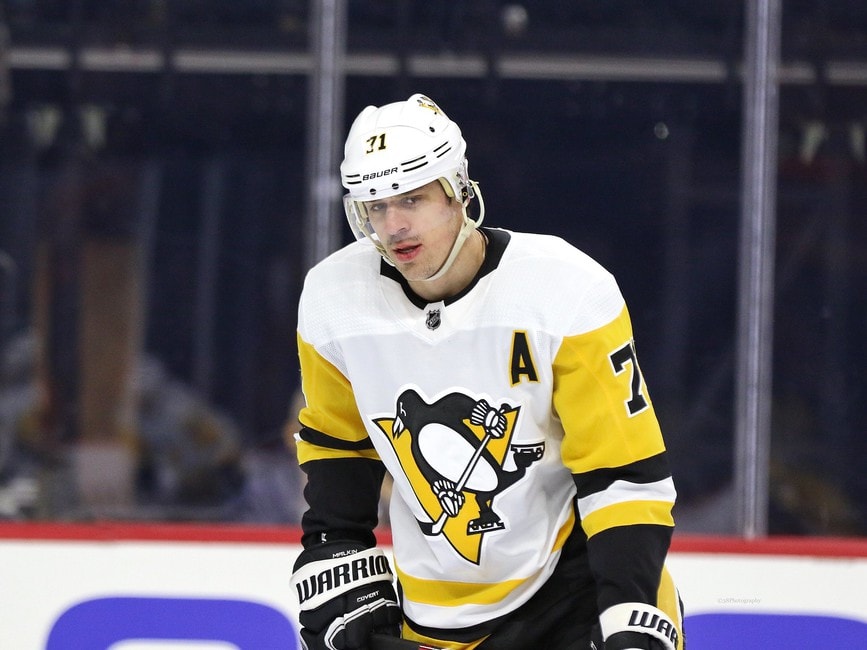 Yahoo Sports listed Malkin in the pre-season ranking as the 25th overall player. He now sits over 300 spots lower. That's a tremendous drop-off for a player that was taken in the second round in most leagues. Pittsburgh as a whole has not played their best hockey and a lot of that has to do with the team's five-on-five play. Only five of the 24 players that have dressed for the club have a positive plus-minus.
The Penguins are in perhaps the most evenly balanced division and have little opportunity to "catch their breath." Hopefully, Malkin and the remaining core will be able to bounce back for their fantasy owners' sake. Heck, Sidney Crosby isn't even playing his best hockey.
Malkin is joined on the list by the man that was drafted just ahead of him –
Left Wing – Alex Ovechkin (Yahoo Sports Ranking: 198th)
Ovechkin, performance-wise, should not be on this list. However, he does in fact deserve to be here. The lone exception to our stance on COVID, Ovechkin is here simply out of a lapse in leadership.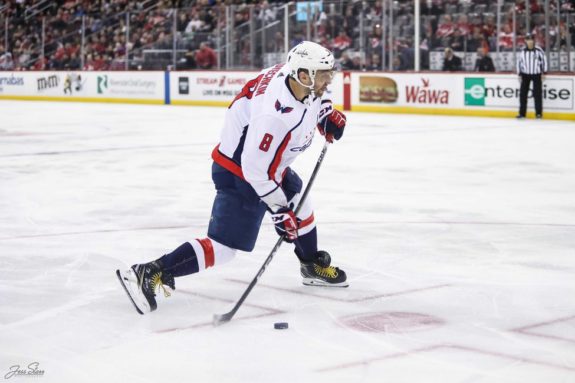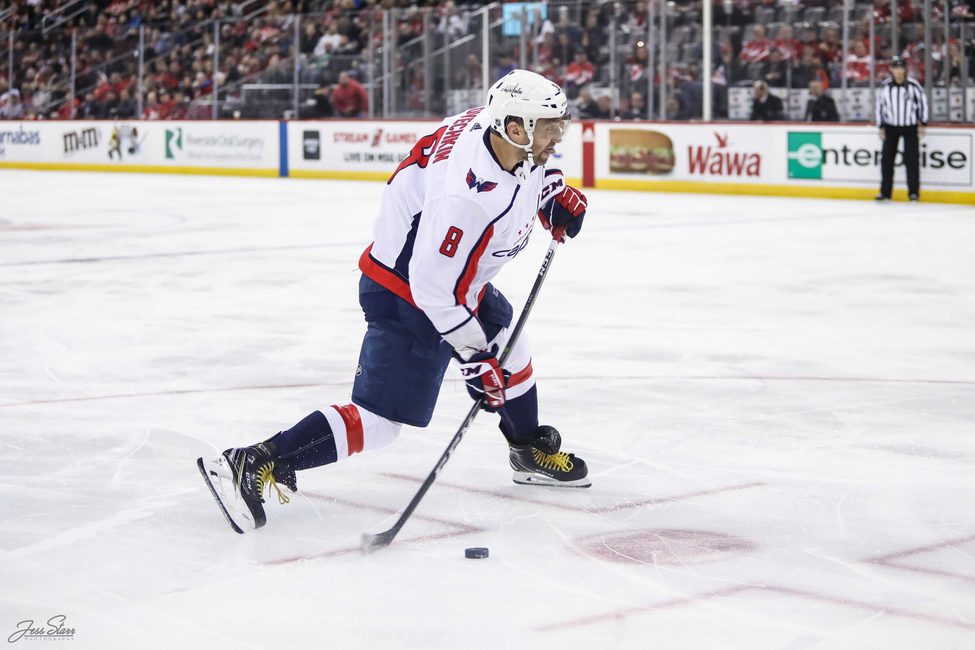 If you've been following the saga, you'll remember that Ovechkin's wife, Nastya Shubskaya, taking to instagram to poke back the bears that suspended the Russian superstar:
Shubskaya, clearly enraged by the decision, calls out the "hypocrisy" of the situation. Well, hypocritical or not, as the captain, Ovechkin needed to lead by example and follow the agreed-upon rules between the NHL and the NHLPA. Due to his lapse in judgment, the "Great 8" hasn't played a game since January 19th and has been quarantining since.
This is probably just a temporary slot, as The Washington Post announced the following yesterday, January 30th:
Washington Capitals captain Alex Ovechkin and defenseman Dmitry Orlov were cleared to return Saturday, ending their stints on the NHL's covid-19 protocol-related absences list.

from 'Alex Ovechkin, Dmitry Orlov Cleared to Play for Caps; Evgeny Kuznetsov, Ilya Samsonov Remain Out.' Washington Post, 30 Jan. 2021
Though he's finally returning, Ovechkin's absence has been a headache and disappointment for fantasy owners. What's amazing/confusing though is that the Capitals have yet to lose a game in regulation despite not having Ovechkin.
Right Wing – Jake Guentzel (Yahoo Sports Ranking: 272nd )
When it comes to Guentzel, point production isn't the problem. The second Penguin on this list has fallen short in other areas of his game.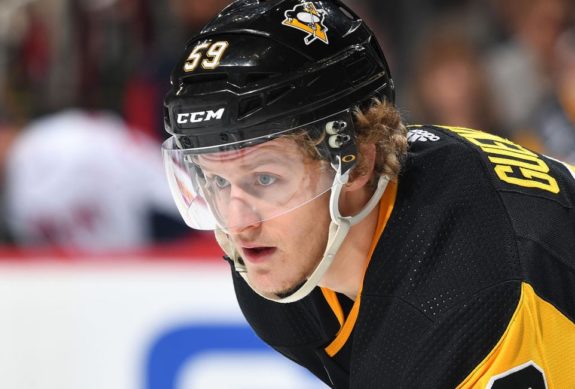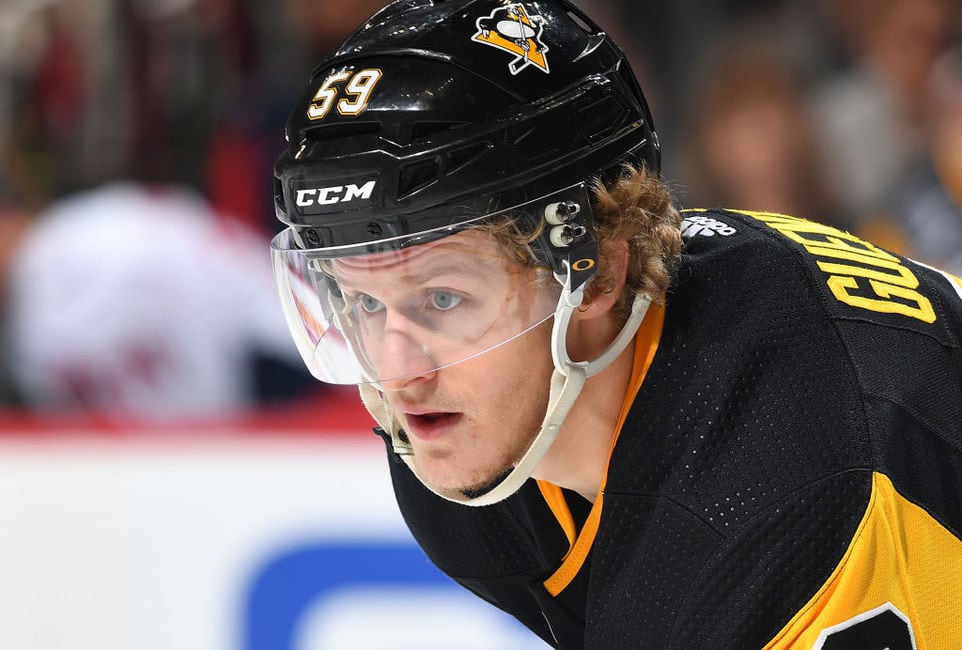 Guentzel currently sports the team's worst plus-minus with a minus-six on the season. Usually, an effective playmaker and scorer, he has hardly contributed to other fantasy categories. He's not hitting, he's not being penalized (which would typically be a good thing) and he's not shooting the puck enough.
There's not too much more than can be said on Guentzel. He's not been terrible, but he's not been good either. As Yahoo's 20th overall pre-season player, he should be doing more for your team.
Defense – Erik Karlsson (Yahoo Sports Ranking: 579th)
This spot was initially going to go to Nashville's Roman Josi… however, Karlsson has been playing so abysmal that he stole the sport right out from Josi! He has fallen so far, that he almost went overlooked.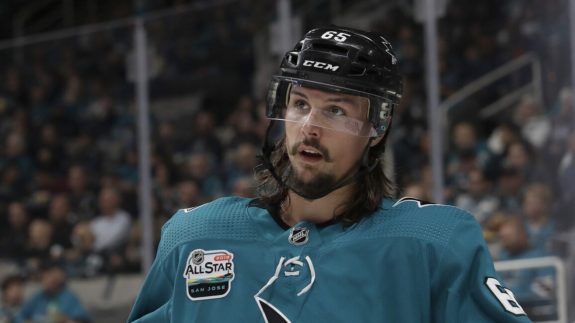 He is averaging 26:49 in ice-time per game, the most since his Ottawa days, while still playing in all eight of San Jose's games. Karlsson, who makes $11.5 million this year and the following SIX years, has no excuse to be this bad. He should be an offensive threat, but he has just three points in eight games and is tied for the second-worst plus-minus in the league with a gut-punching minus-eight.
Right now, Karlsson is a lot like Gamestop stock – you're not sure if you should sell or hold, but either way… they're both a gamble. Fans keep waiting for him to be the player he once was, but it's almost evident that the oft-injured defenseman has lost his mojo.
I feel bad for San Jose fans right now. On paper, this team should be better. I mean, you know it's bad when Jack Johnson, a player who is in and out of the lineup game by game, is ranked ahead of you. Jack Johnson, statistically, is a more efficient hockey player right now.
Goaltender – Carter Hart (Yahoo Sports Ranking: 588th)
The third highest ranked preseason goaltender according to Yahoo Sports, Hart has drastically underperformed. It's not even a secret at this point. Heck, he knows it. He destroyed his stick when he allowed six goals against the Boston Bruins last week.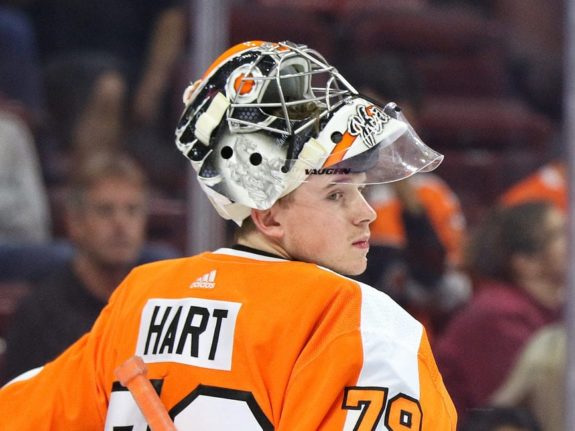 Early on, Philadelphia's veteran backup netminder, Brian Elliott, has sported far superior numbers. He, currently ranked 37th according to Yahoo Sports, is sporting a 1.98 GAA and a .938 SV%. This in contrast to Hart's 3.61 GAA and .896 SV% is a topic of conversation. Should the Flyers be starting Elliot right now?
Luckily for the Flyers, the team is still winning. They currently sit third in the division and despite not having everyone playing their best hockey yet, the team has enough depth to counteract the negative.
Hart is sure to figure it out sooner rather than later. At 22, Hart is a young, athletic netminder with a tremendous future ahead of him. Unlike other players on this list, there's no reason to give up already on the former Everett Silvertip. It's evident that he holds himself to a higher standard and it's a matter of time before he puts himself back into the Vezina conversation.
Disonorable Mentions:
Josi (348th), Rasmus Dahlin (443rd), Max Domi (296th), Seth Jones (461st), Tony DeAngelo (580th), Mike Hoffman (474th), Miro Heiskanen (445th), Matt Duchene (252nd), Kyle Okposo (698th), Jake DeBrusk (584th), Anthony Mantha (485th), Ryan Ellis (476th)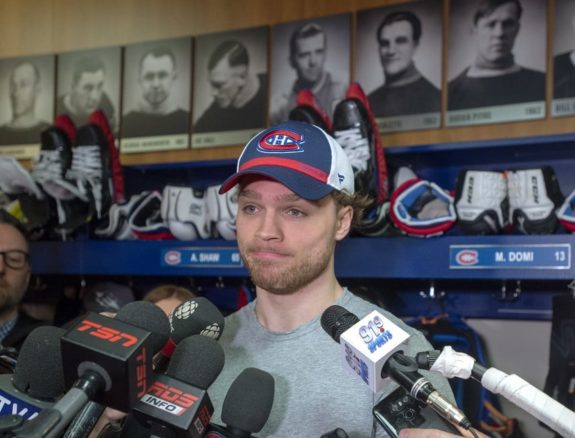 Perhaps this is all just cold feet to start a hot season. Perhaps this is just a part of the hero's journey; another chapter in a book of redemption. Or maybe… this is simply the writing on the wall…
To be continued.
Share your thoughts below. Which players have disappointed you thus far?
---
---