Believe it or not, hockey has only been back a week. With as many games as there's been already, it's hard to believe that the NHL season has just begun.
With the start of the 2020-21 NHL season comes the start of the NHL fantasy hockey season. Whether you're a casual player or an absolute degenerate, like me and my hooligan friends, you can acknowledge that fantasy hockey adds a little excitement to each and every game. Your favorite team may not be playing, but thanks to fantasy hockey, every other team is a bit more interesting.
The first week of fantasy hockey is always the most difficult. It's typically a longer matchup, and your first matchup usually exposes your drafting abilities. Sometimes it's not your ability to draft but the player having a slow start. I'll be honest: I'm regretting drafting Max Domi. I thought he was going to have a lot stronger start.
But, thankfully, there is a wide range of players who have early breakouts that can be acquired via free agency and can smooth over the cracks in your current roster. So with that said, here is a player at each position you should consider adding to your fantasy hockey team.
Note: All percentages and rankings shown are courtesy of Yahoo Fantasy Hockey.
Center – Kevin Hayes (PHI, 37% Rostered)
Hayes is often overlooked because he plays on the same team with the likes of Claude Giroux, Jakub Voracek, Travis Konecny, Ivan Provorov, Sean Couturier, among other promising players. The Flyers, love them or hate them, are a deep franchise.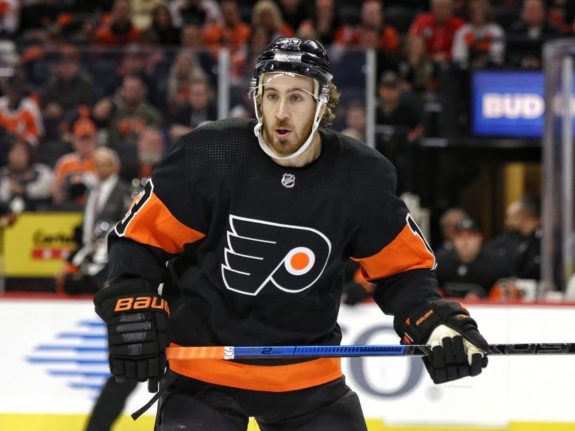 However, with Couturier currently injured, Hayes is the solidified number one center. What's more, he has Giroux on his left wing and the promising Joel Farabee on his right — a perfectly balanced trio. Hayes is also averaging the most ice-time amongst forwards and spends time on both the powerplay and the penalty kill.
With two goals, three assists, a plus-minus of plus-five, 23 faceoff wins, five hits, and ten shots on goal…in only one week of action…Yahoo Fantasy Hockey currently ranks Hayes as the 24th overall player. Grab the former Boston College Eagle if he's still available in your league. At only 37% rostered, Hayes is a steal and a half…unlike his current contract.
Left Wing – Bobby Ryan (DET, 15% Rostered)
Here's a sentence you never expected: Bobby Ryan is leading the league in goals. Well, technically, he's tied with Konecny, but regardless, Ryan is still in first.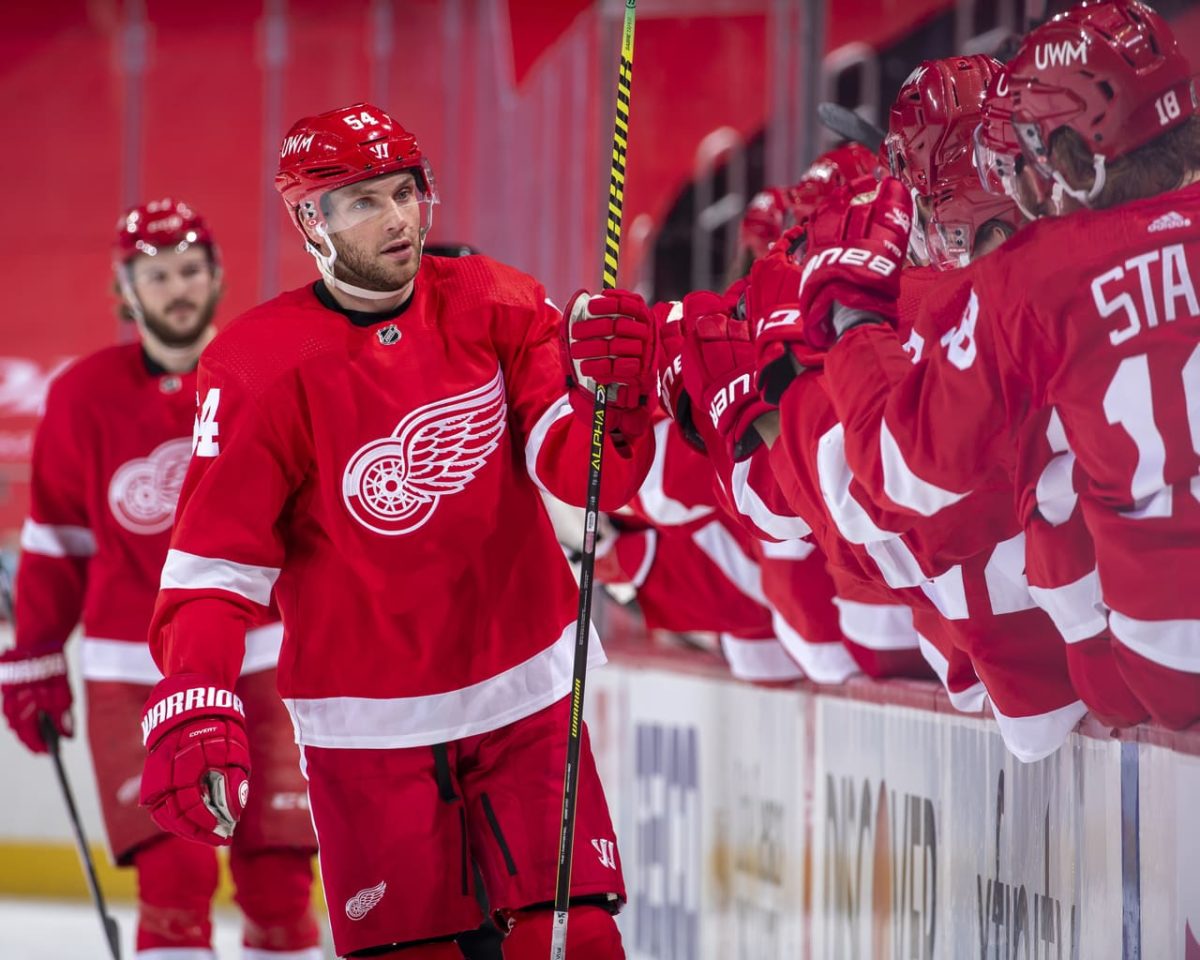 Ryan clearly needed a change of scenery. The city of Ottawa welcomed him back with open arms after his needed rehabilitation, but the Senators still bought out former second overall pick and 2020 Masterton Trophy recipient.
Enter the Detroit Red Wings. Much like Ryan, the Red Wings are in the midst of a rebuild. Yes, the team will likely finish at the bottom of the standings, but because of that, Ryan will be able to contribute more than expected.
It's unlikely that Ryan, who turns 34 this year, will match the production he once had in Anaheim, but Detroit is still giving him every opportunity to succeed. He's currently slotted not only on the second line but on the first power play unit. If you combine his offensive production with his penalty minutes and the fact that he is LW, RW eligible, you'll have a very serviceable player in Mr. Ryan.
Right Wing – Brandon Tanev (PIT, 43%)
Brandon Tanev and his incredible hockey headshot are more than just a meme. In leagues that score hits as an individual category, Tanev may be considered elite.
Elite?! Is this guy sane? No, but that's beside the point. Tanev currently leads the entire NHL in hits with 26; four hits ahead of Washington's Tom Wilson. In one game alone against the Capitals, Tanev recorded nine hits.
It's still early into everyone's fantasy season, but this is how most drafts end up — people have a tendency to draft skill players first. They prioritize point producers and neglect the "supplementary categories." Plus-minus, penalty minutes, faceoff wins, shots on goal, and hits are all categories in most head-to-head leagues. This means, for those that don't know, that each category weighs just as much as goals, assists and saves.
Therefore, yes, by fantasy hockey standards, Tanev is an elite checker and deserves a spot on your roster.
Defensemen – Jakob Chychrun (ARI, 51% Rostered)
In a far too early prediction, it appears that Jakob Chychrun has taken the next leap in his play. In four games played, the 2016 first-round selection has one goal, three assists, seven hits and is averaging over 22 minutes of ice time per night.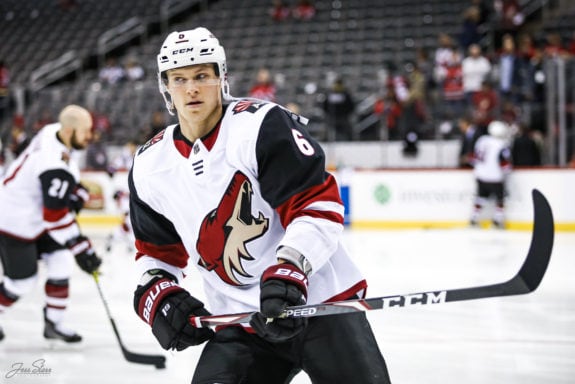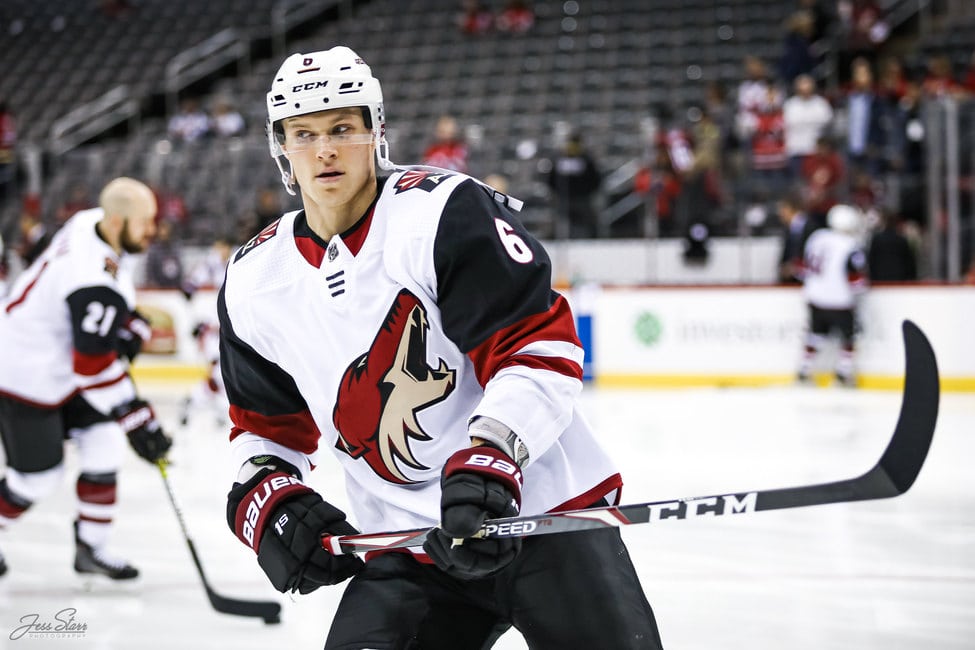 No player plays more for the Coyotes each night than Chychrun, and this number is only going to go up now that Oliver Ekman-Larsson is on injured reserve. Chychrun is not only a defensive starter but the quarterback to the first power play unit.
There are other defensemen who have shown signs of promise early, but if Chychrun is still free in your league, make a move. Heck, I just dropped Ryan Graves for him.
Goalie – Mackenzie Blackwood (NJ, 68% Rostered)
At 68% rostered, Blackwood really isn't a sleeper pick, but if he's available, grab him. Grab him now.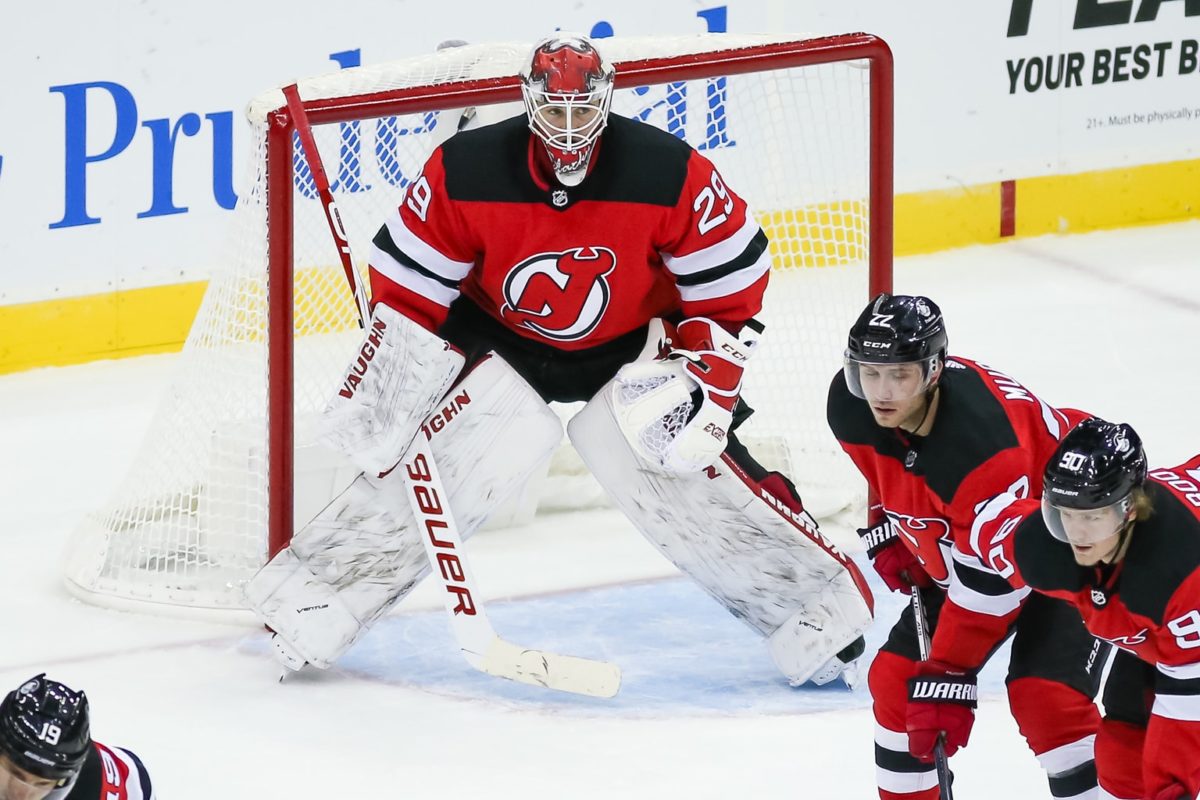 New Jersey plays in a highly competitive division, and it's hard to imagine the team flourishing down the stretch, so Blackwood's production may taper off, but he is the primary workhorse in net for the Devils.
Initially, NHL.com didn't list Blackwood in their top 25 fantasy goaltenders. He wasn't even recognized in their "just missed" category. However, magically, Blackwood now ranks 21st on the list, which might still be too low.
With a 1.90 goals against average and an insane .948 save percentage, the 24-year-old Blackwood is currently ranked 29th overall by Yahoo. The Devils will have tough test Thursday night against New York Islanders, but if Blackwood can replicate his performance against the New York Rangers, the Devils could be a wildcard team this year.
A few players on this list could just be having a hot start. It could be as simple as that, and that's to be expected. However, there's a chance that one or two of these guys hang around. If your team is struggling or if you need to focus on one or more of those supplementary categories, all five of these players can do you a bit of good, at least for the immediate.
It's a long season, so you should be checking free agency and the waiver wire regularly. You never know what gem might fall through the cracks.
What do you think? Who would you draft?
---
---
Daniel Blanda, a Journalist, Playwright, and Screenwriter based in Boston, MA covers the Seattle Kraken for The Hockey Writers. He has previously contributed work to "Snipetown: The Voice of Hockey" magazine and the "Hockey Addict's Guide New York City." He was a youth hockey coach and a professional skate sharpener for Westside Skate & Stick while living in Queens. Daniel also writes for BlueLineStation.com covering the New York Rangers.
https://www.danielcblanda.com/