Boring. Underwhelming. Disconnected. Those are the words players and coaches used to describe the Toronto Maple Leafs 3-1 loss against the Edmonton Oilers on Wednesday. This highly anticipated match-up was one of the first things underlined when the NHL created the North Division. Connor McDavid versus Auston Matthew. Those two get the top billing, but there is a lot of star power between both teams, not to mention firepower.
The game was nationally televised in the U.S. on NBCSN. The pregame focused on the two superstars who are also friends. It had all the making of being a game we would talk about for a long time, just the first of many this season.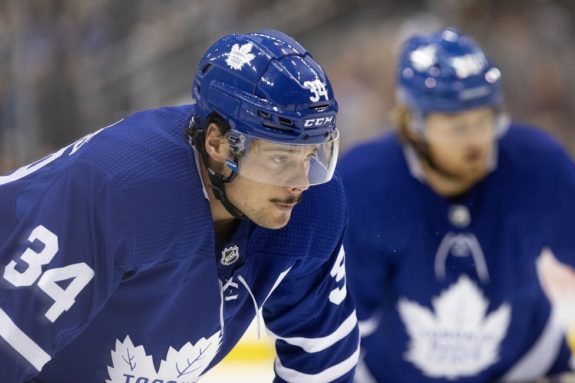 Well, we are talking about it. One article, and then it will disappear. The only thing memorable is how the game was so unmemorable. Matthews uses a different descriptive word, "It was a pretty underwhelming game, not much going on."
A Strange Game
Not much at all. Edmonton's first goal banged off two Leafs before dribbling in. The Oilers only had three shots at the end of the first period and finished with 22. These were not the high-quality chances we were expecting. Toronto put 26 pucks on the net, but these were not great highlight-reel saves.
The Maple Leafs head coach said the lines were disjointed, and the players didn't have the legs. "Today was a strange game. I don't know how many of you were in the building, but today was the first game to me, that felt like a game with no fans," said Sheldon Keefe. "It was a really quiet and slow pace to the game. The first period was tough to get through being on the bench. It just felt like one of those nights, and we were trying to get something going. It didn't feel like we ever really got there."
Even Toronto's loan goal, courtesy of Matthews, did not impress the coach, "I thought all our guys were really disconnected today. Where Auston had success, just like his goal, was very individual. He created the takeaway. He attacked the net.
A Clinic on Defence
Now, you could look at it another way. Both teams were prepared. Both teams went defence-first. It worked well for Toronto two nights earlier against the Winnipeg Jets. Yes both Edmonton and Toronto clogged up the neutral zone; they kept the play to the outside. Toronto limited McDavid and Leon Draisaitl's space all night. It was a textbook, well-defended game.
"When we go through the pre-scout, obviously we key in on those two guys – they're extremely dangerous, two of the top two players in the world," said Matthews. "We can't get away from our game too, we've got to go out there and play our game and try to produce offence. We've got to play to win, not contain two guys."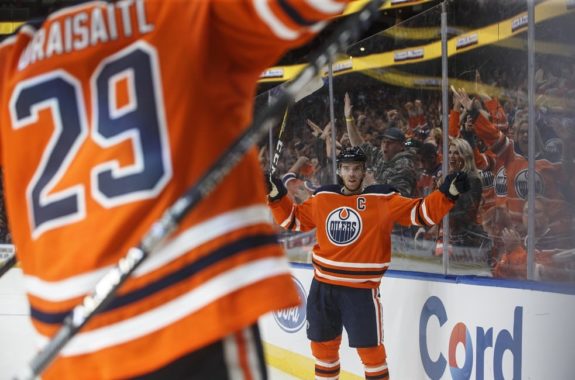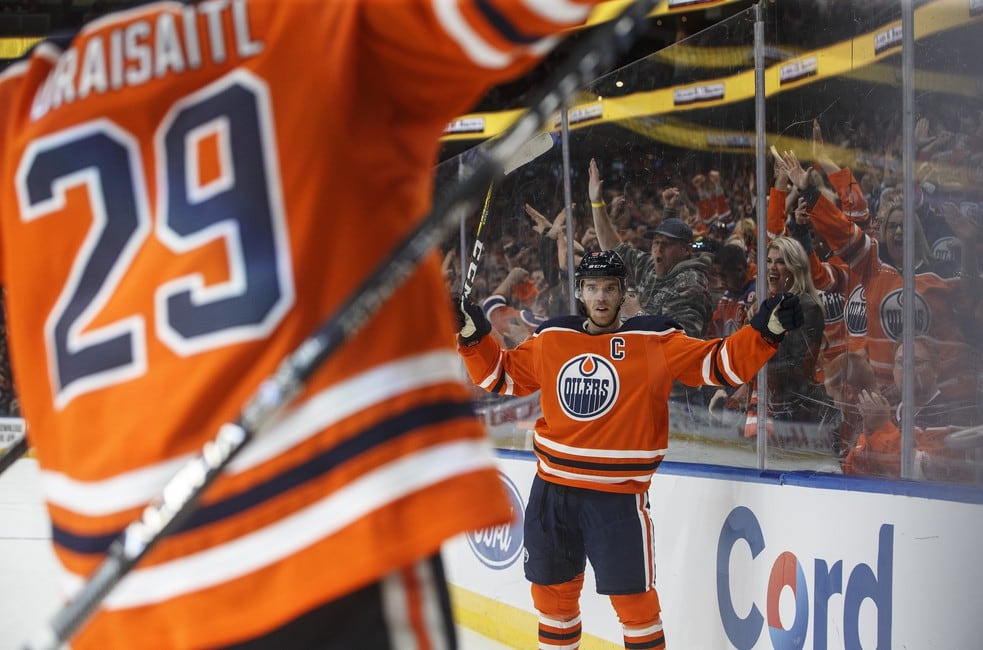 Keefe wanted defence first and expected the offence to work too, "If you don't play a little bit safe against this team, they're going to embarrass you like they did the last time they were in here. You have to be intelligent with how you play."
Although it wasn't pretty and admittedly dull, the Oilers are happy with the performance. "Sometimes the boring games are the most solid," said Draisaitl. "That's a really good team over there, very skilled, very dangerous. Giving up just one goal against a team like that is always a success."
These two teams meet again on Friday night in Toronto. Edmonton is likely to stick to the plan. Why not? It worked. But will the Maple Leafs change it up and try to turn the game into a track meet? Or do they play it safe, don't get embarrassed and hope for a lucky bounce? Let the rematch hype begin.
---
---

Kevin Armstrong is an award-winning journalist with more than two decades of experience. He's been rink side for World Juniors, Memorial Cups, Calder Cups and Stanley Cups. Like many Canadian kids, his earliest memories include hockey. Kevin has spent countless hours in arenas throughout the country watching all levels of the game.