The Pittsburgh Penguins have had a rough start to the 2020-21 NHL, losing their first two games to cross state rivals Philadelphia Flyers. On top of that, some of the team's top goal scorers like Jason Zucker and Bryan Rust are yet to find the back of the net. While the team has found their way to the win column, the slow start was startling. Despite losses and some brutal wins, there are bright spots to look towards going forward.
Most notably, the Penguins' third line has shown to be a catalyst of positivity early on. The trio of Brandon Tanev, Jared McCann, and newcomer Mark Jankowski are beginning to make a lot of noise.
While the top two lines try and get their legs under them, let's go over each member of the third group and show what each one brings to the table.
Jared McCann
After a 22-game goalless drought to end the 2019-20 season and going into contract negotiations, it was unclear if McCann would return to the Penguins organization. Not only did the team bring him back, they believe he can turn his game around. McCann signed a two-year deal worth just shy of $3 million per year.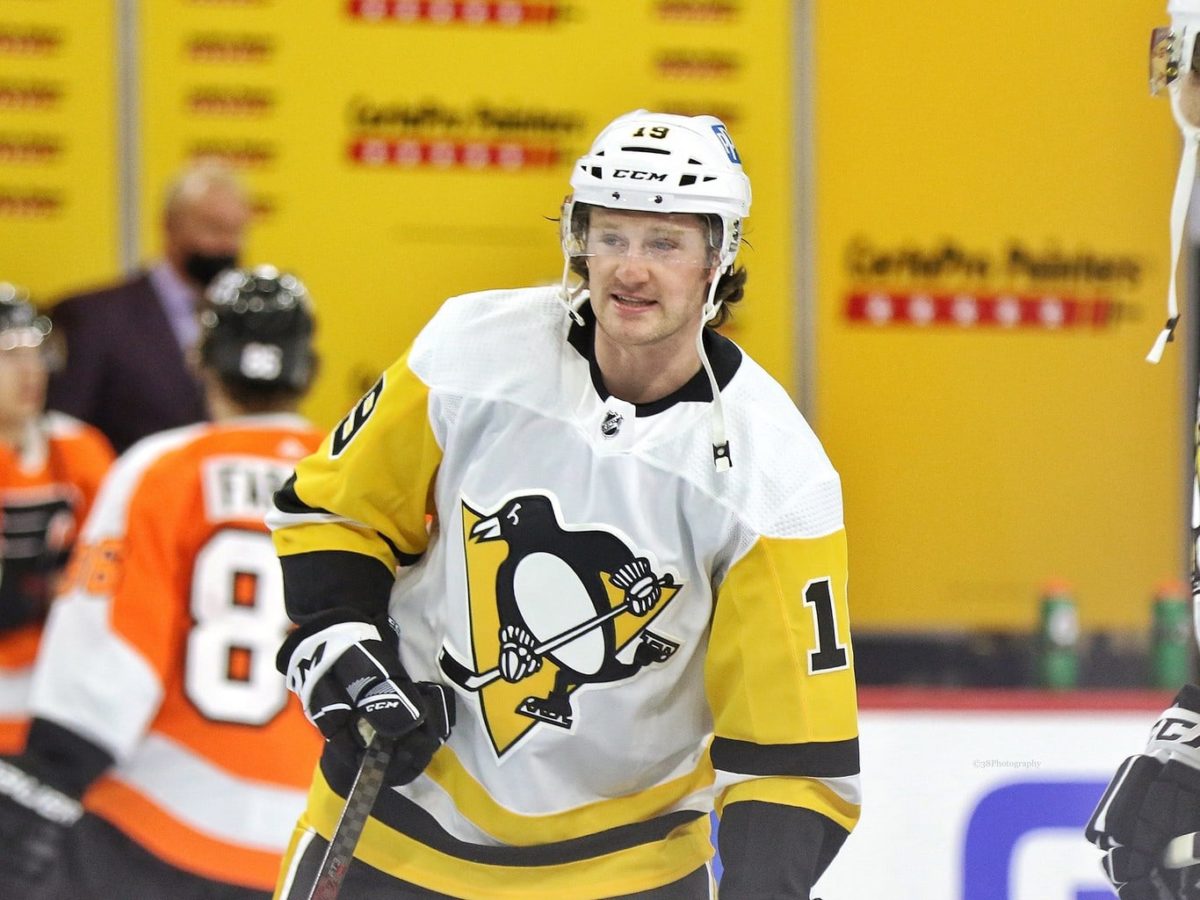 In the 2019-20 season, McCann spent a lot of time playing center on the third line. For this year he has moved to the left wing and that could prove to be beneficial. He is a natural center, but plays a better game when taking a wing position. 
With a new contract and new linemates, McCann is focused on growing as a player and leaving last season in the past. He said he's not focused on points, but doing whatever it takes to win. One might think that McCann is the goal scorer on the line, and in time he will be. The other two members of the third line should make it easy for him to find the back of the net.
Mark Jankowski
It's a tale as old as time; the Penguins and finding a tall third-line center to fill out the position behind two franchise cornerstones. This year's iteration of the team continued the tradition by trading 6-foot-6 Nick Bjugstad to the Minnesota Wild, and signing 6-foot-4 Jankowski in free agency.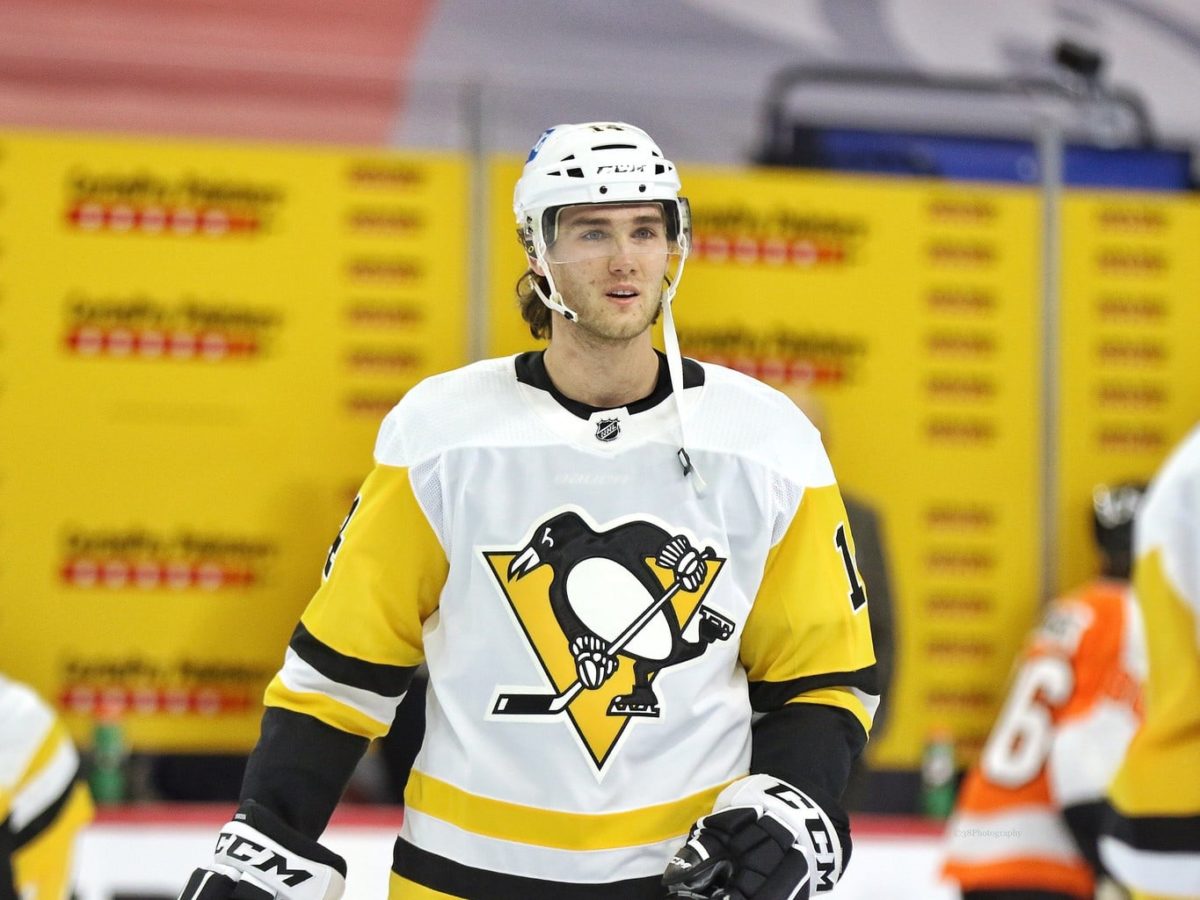 Jankowski, like McCann, is also in the midst of attempting to have a bounce-back season. With the Calgary Flames during the 2017-18 season, Jankowski played in 72 games and picked up 25 points, including 17 goals. The following year, in 79 games he scored 32 points and was trending to be a steady center for the Flames.
The 2019-20 season was a roller-coaster for the Flames and Jankowski found himself struggling mightily. In 56 games, he totaled five goals and two assists for seven total points. The Penguins offered the 26-year-old a one-year contract worth $700,000, and the hope is that he can return to his old form, and thus far, that looks promising.
Brandon Tanev
Claimed to be one of the fastest players in the league by his teammates, Tanev continues to prove to be an important piece on the ice. Both offensively and defensively, "Turbo" as he's known, has three points in three games and already accumulated a league-leading 26 hits.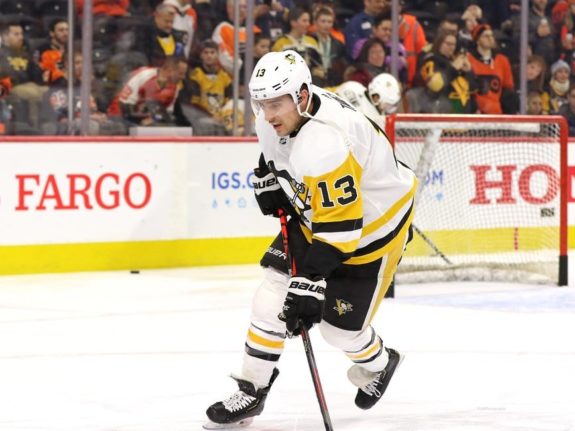 Thanks to his combination of speed and grit, Tanev effectively turns into a wrecking ball on the ice and is always around the puck. His abilities also help him be a solid player no matter where he plays in the lineup. He has the speed to play in the top half of the lineup, but also the defensive mind to play the bottom half.
When general manager Jim Rutherford signed Tanev, there was a lot of questions surrounding the decision. Worth $3.5 million until 2025 with a modified no-trade clause, it was uncertain what kind of player he would be. So far, he has been worth every penny; four game-winning goals in 2019-20 and finding a fit wherever he goes in the lineup.
Tanev and Jankowski Together Again
What flew under the radar in terms of noteworthiness after the acquisition of Jankowski, is how he and Tanev already have a built in chemistry. The two were teammates and roommates at Providence College where they played four years together and won the 2015 NCAA national title. Beyond that, the two skate and work out together during the offseason since they live in the Toronto area.
They are best friend reunited and have already made an impact in Pittsburgh. Jankowski scored the team's first goal of the season and was assisted by Tanev; Tanev has scored a pair of goals himself and both were assisted by Jankowski. The two are ready to be successful in their depth positions and will make a difference for the team.
McCann won't be a third wheel either, since he has already factored with a pair of helpers. Once McCann breaks through for a goal, there is no telling if he'll slow down, especially if he keeps playing well with the two former Providence Friars.
The Penguins' bottom half of the forward core is primarily focused on a scrappy defensive game, but so far this third line is proving that they can also put up points. With a healthy mix of previous chemistry and the hunger to do better, Pens fans should keep an eye on the production of these three.
---
---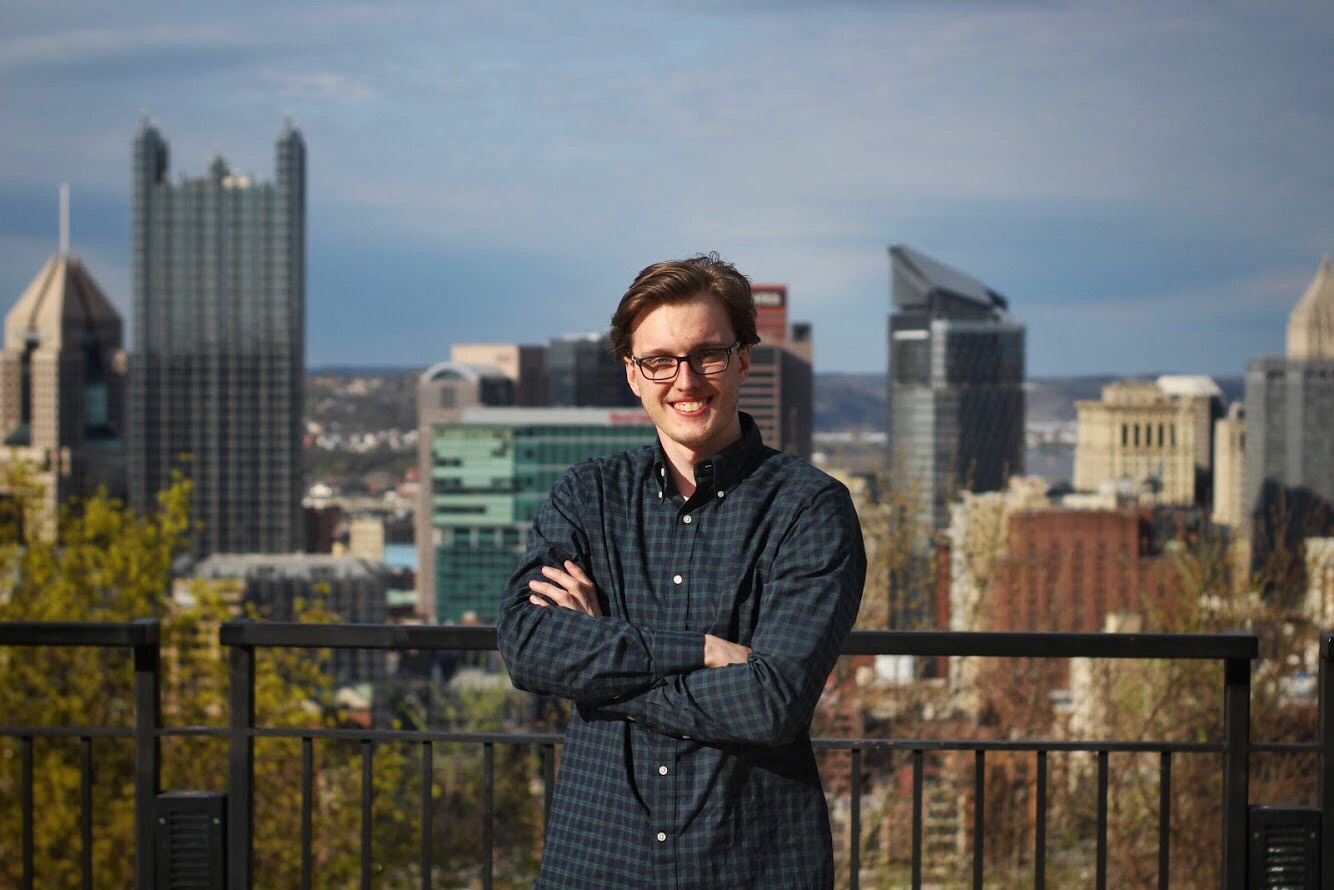 Nick Horwat is a graduate of Point Park University and was born and raised in Pittsburgh. A lifelong Penguins fan that has been watching and going to games for as long as he can remember.