Wham, bam, the fantasy hockey season is in full swing.
After tonight, every NHL team will have played at least one game, meaning every fantasy player — at least the signed, healthy and active ones — will have done the same.
The puck dropped on the NHL season with four games Wednesday night, but the fantasy season began in earnest with Thursday's full slate of 12 games. There's only 1 game tonight, with the Islanders in Carolina to open a home-and-home set against the Hurricanes, followed by 15 on Saturday then just 2 on Sunday.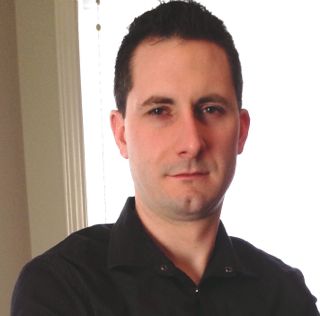 For those competing in head-to-head leagues, that spells chaos as short weeks are always a crapshoot. Especially when 3 of the 5 days only account for 7 of 34 total games.
Most leagues, from Yahoo to CBS and everything in between, utilize Active and Reserve rosters, which makes for difficult decisions on the 2 busy nights in terms of who to dress or who to bench. Those decisions, for better or worse, will likely determine the outcome in the majority of matchups.
This short week will essentially be decided by results from Thursday and Saturday — as tends to be the case throughout the season — but it wouldn't be fantasy hockey without a little Sunday drama. Hope for the best on those busy nights and cross your fingers for a little luck on the slower days.
There's certainly going to be upset potential, or opportunity depending on your team's projected outlook. Parity should be prevalent this early in the season, given there has been little time for transactions to transpire thus far, but not all teams are created equal on draft day. Regardless of where you stand on paper, this compelling but peculiar schedule to start should provide plenty of fun, which is the ultimate goal of every league. That's why we play the game.
Taking a closer look at my own teams through two days, I'm getting destroyed by one of the title favourites in the keeper league I just joined this off-season, and in my main keeper where I double as a commissioner, I'm engaged in an intriguing battle with an emerging contender that could go either way on the weekend.
Let's start with the beating, so I can nurse my wounds with optimism on the latter league. Injuries are playing a part in my lopsided deficit, having targeted the Columbus tandem of Brandon Dubinsky and Nathan Horton in off-season trades, while Cody Franson was a roster holdover from the previous GM. It is a multi-stat league, combining 24 categories into total fantasy points, so that trio is capable of being key contributors in shots and hits in addition to their standard offence. Their absence is taking a toll, but, in reality, I'm losing to a better team that happens to be off to a hot start and would be leading any challenger in the 28-team league at the moment.
My other keeper, which I helped start in the summer of 2010 and is now entering its fifth season, uses a much different scoring system with 10 individual categories weighted evenly, so that continues to be an adjustment.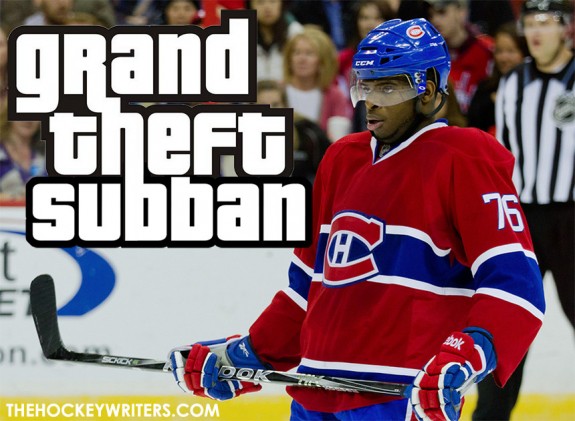 It didn't help that my predecessor dealt P.K. Subban for a package highlighted by Franson just prior to pulling the plug. I've done my share of wheeling and dealing since taking over, making 15 trades to date, but I've yet to land a true Subban replacement.
The biggest blockbuster shipped out Ryan Getzlaf and Carl Soderberg for Dougie Hamilton (my hope-to-be Subban), Craig Smith and Mika Zibanejad. The early return isn't looking great, but that was a long-term move with this league retaining entire rosters from one year to the next rather than limiting keepers and redrafting.
My strength is in goal, having recently acquired Kari Lehtonen for Ryan Ellis, plus first- and third-round draft picks, but you only dress 1 goalie per night on your Active roster and I'm also carrying Craig Anderson, Viktor Fasth and Niklas Svedberg. The latter two still have prospect status, but Fasth only has 14 more games (appearances not starts) until he becomes a regular and we can only roster two regulars, so something will have to give sooner than later between the pipes.
My defence, when healthy, features a starting four of Franson, Hamilton, Marek Zidlicky and Tom Gilbert, with Andrej Meszaros, John-Michael Liles and Ian Cole as Reserves. Calvin de Haan is still considered a prospect in that league (75 games for skaters, 50 for goalies). As a whole, they are average in comparison to the competition.
I kind of regret trading Ellis — he's one of my boys — but it was the price I had to pay for Lehtonen and I wasn't comfortable going into the season with Anderson as my go-to guy in net. I also added then boneheadedly traded away Trevor Daley and Anton Stralman in moves I don't even want to admit. OK fine, I packaged Stralman and Shawn Matthias for Magnus Paajarvi, who I immediately flipped for Daley, who I dumped along with plug prospects Stu Bickel and J.T. Wyman for, well, plug prospects Patrick Holland and Teemu Hartikainen. That was an obvious blunder and it hurt even more when Daley took the ice on Dallas' top power-play unit and scored a goal in the Stars' opener. Yikes, I won't live that one down for a while, but it was one of those trade-happy times when I had 50-plus proposals sent out involving various depth defencemen and, as fate would have it, the one I least wanted to be accepted ended up going through. I miss Daley already, but I was a big fan of Holland during his WHL days with the Tri-City Americans, so perhaps he can still be a player now that he's been traded from Montreal to Winnipeg. He damn well better be, or I'll look like a total fool for that deal.
The trade that I probably like best for the time being, but another that could come back to haunt me, was acquiring Ales Hemsky and Martin Havlat for top prospect Filip Forsberg and Dennis Seidenberg. Forsberg has star potential, but I needed to improve my forward depth even before Horton and Dubinsky went down. Hemsky and Havlat are both injury prone and not necessarily multi-stat guys, but if they can stay healthy, they will fill crucial roles for my team this season.
My current starting six forwards are Patrick Kane, Smith, Zibanejad, Hemsky, Havlat and Brad Richards, with Steve Downie, Kyle Clifford, Derek Dorsett and Matt Halischuk serving as Reserves. Halischuk will be released when Franson returns, hopefully this weekend, but my depth will remain a sore spot as long as Dubinsky and Horton are sidelined. I was really banking on those two being impact players — I even had Horton as No. 1 on my Big List of Comeback Candidates.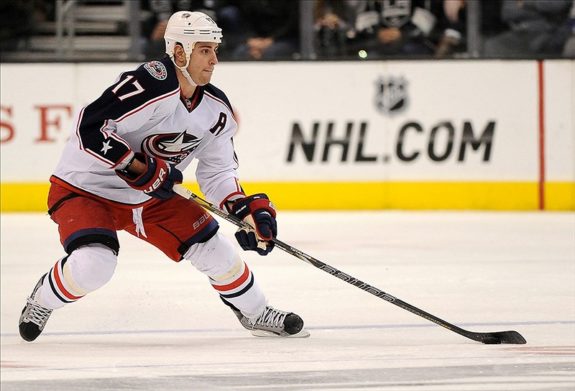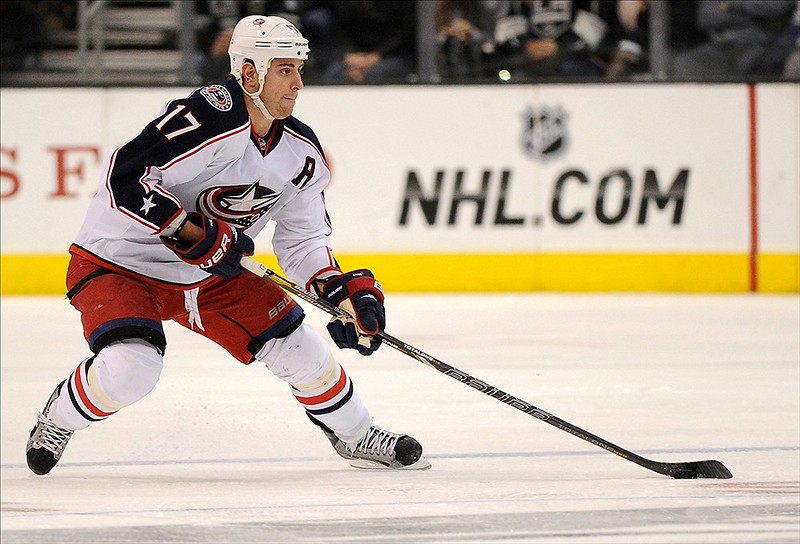 Switching gears to my other keeper, injuries are less of a concern at present with only Dany Heatley, Dmitry Orlov and Barclay Goodrow on the IR among my 30 roster players (not counting prospects) in that 20-team league.
I've won top-five prize money in 2 of the last 3 years and lost a tiebreaker for 5th in the other after "blowing it up" in favour of a youth movement during our inaugural season that continues to pay dividends. This league is more complex with an annual auction, salary cap and keeper limit of 15, which makes for a relatively even playing field to start each season.
My team is top heavy and currently built around 6 superstars (or potential superstars): Sidney Crosby, Tyler Seguin, Taylor Hall, Ryan Nugent-Hopkins, Erik Karlsson and Oliver Ekman-Larsson. I'm in win-now mode with only Nugent-Hopkins and Karlsson's contracts extending beyond this season — each have 2 more years remaining — while the other 4 are set to expire and return to auction, available to the highest bidder next fall. Those 6 account for $207 of my $250 auction cap for 20 players on my Active roster. The in-season Active cap rises to $350 with a Total cap of $500 counting Reserves, so I have some room to work with in terms of adding depth, but my team will only go as far as those 6 can take it.
Other teams are much more balanced top to bottom, but lack my level of star power.
My goaltending is lacking, due to insufficient funds for this year's auction, though I managed to buy Niklas Backstrom and Viktor Fasth for $1 each, which could prove to be steals but won't guarantee me the mandatory 2 starts per week. It is looking unlikely for this short week, especially after Darcy Kuemper earned a shutout in Minnesota's opening win over Colorado and a rematch slated for Saturday that probably rules out Backstrom. Fasth, who I'm not even that high on but somehow own in both leagues, is slated to start against Vancouver on Saturday and Ben Scrivens didn't exactly excel in Edmonton's opening loss to Calgary, so that crease appears to be up for grabs. For my sake, here's hoping Fasth grabs it, although Scrivens remains the favourite in that competition due to his late-season heroics last year and his history with Oilers coach Dallas Eakins from their Toronto days.
Oh, I almost forgot to mention that I also picked Martin Brodeur late in the Reserve Draft following the auction. The surefire Hall-of-Famer remains an unrestricted free agent and might end up retiring if another team's starter doesn't suffer an injury or severely falter. I'll hang onto him and waste a roster spot for a month or so, unless I can trade for a true No. 1 in the meantime. I'm keeping a close eye on Anaheim because the Ducks want to win now as well, and rookie stud John Gibson looked more like a dud against Crosby and Co. on Thursday night. Frederik Andersen is also inexperienced, so if that tandem struggles early on, Brodeur's phone might ring, especially considering Gibson is waiver exempt and could be demoted to the AHL to continue his development, which wouldn't hurt him.
Goalies only contribute to 2 of the 10 categories — Wins and Save Percentage — so I'm not overly concerned on that front. I'm not hitting any panic buttons just yet anyway, although it may mean forfeiting those 2 categories early on.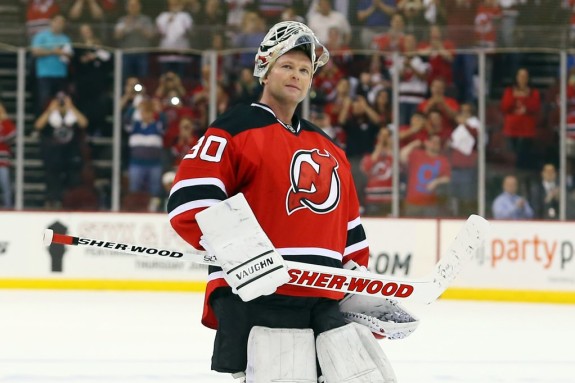 I really like my forwards even beyond that Big 4 of Crosby, Seguin, Hall and Nugent-Hopkins. My starting 12 also includes Heatley (hurt), Brandon Saad, Marcus Foligno, Josh Bailey, Andrew Cogliano, Derek Roy, Zac Rinaldo and Matt Frattin, while my Reserves include Eric Fehr, Riley Nash, Steve Ott, Ryan Malone, Magnus Paajarvi and Goodrow, who I claimed off waivers this week when he surprisingly made San Jose's roster. I also have prospects like Nikolay Goldobin, Nikita Scherbak, Joel Armia, Colton Sissons, Anton Slepyshev and Greg Carey waiting in the wings.
My defence is decent too, with Karlsson and Ekman-Larsson carrying the load. My starting 6 is rounded out by Marek Zidlicky (again), Zach Bogosian, David Savard and Nikita Nikitin, while Orlov (hurt), Mattias Ekholm and Brad Hunt, another waiver claim, are young depth guys with offensive upside in a points-driven league with no real wild-card categories outside of Plus-Minus. The other categories, for those interested, are Defence Goals, Defence Assists, Forward Goals, Forward Assists, Special Teams Goals, Special Teams Assists and Penalty Minutes.
Oscar Klefbom cracking Edmonton's roster out of training camp was a pleasant surprise for my defence, but we have a 25-game limit for prospects and he's already played 17 from last season, so he'll be converted to a regular contract and take up a roster spot in the not-too-distant future if he sticks at the NHL level. I also have Anaheim's Marcus Pettersson as a defence prospect, but he's back in Sweden for at least another year.
That should give you a decent understanding of the leagues I'm involved in and the rosters I'm icing for this season. I'll keep you posted on all fronts in future Fantasy World columns, and try to provide some overall insight or advice as well. If you have any questions about your teams, I'm more than willing to give my two cents worth at any time — in the comments section here, or on Twitter.
For starters, don't trade Trevor Daley for plug prospects.
Larry Fisher is a sports reporter for The Daily Courier in Kelowna, British Columbia, Canada. Follow him on Twitter: @LarryFisher_KDC.
Larry Fisher is a senior writer and head scout for The Hockey Writers, having been an at-large contributor for THW since August 2014. Fisher covers both the NHL and the WHL, specializing in prospects and NHL draft content, including his annual mock drafts that date back to 2012. Fisher has also been a beat writer for the WHL's Kelowna Rockets since 2008, formerly working as a sports reporter/editor for The Daily Courier in Kelowna, British Columbia, Canada from 2008-2019. Follow him on Twitter: @LarryFisher_KDC.