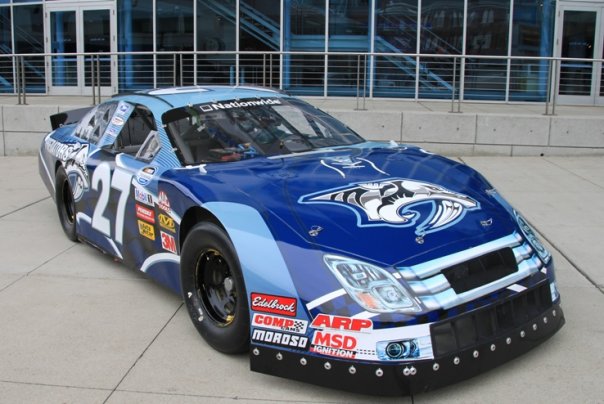 by Jas Faulkner, Nashville Correspondent
How-DEE!
All across Canada, America (and certain parts of Northern Europe and Russia) keyboards are clicking furiously as writers, fans, wonks, and  just everydarnedbody in the hockey world wants to predict exactly what is going to happen this coming season.  The hockey media community in Nashville is no different.*  Just to let you know, this is more of an overview.  As interest in hockey in the southeast continues to grow and more people in traditional markets start to pay attention to what is happening down here, it stands to reason that some introductions are in order for those you who are new to those of us who love and live this game in Nashville.
There are some excellent blogs that do traditional previews, summaries and analysis.   I am going to point them out to you.  I am also going to give you a rundown of  the PFO, the coaching staff, the  team (of course!) and a who's who in the community so you can tell Pete from Terry , find Tom "The Disembodied Voice of  PredsNation" Callahan on your radio, and call in to The Zone and banter with Mark "I'm RIGHT!" Howard, Kevin "Go 'Toppers!" Ingram, and Frank "I'm the Pretty One" Wycheck.   So this is going to be a little bit 101 and a little bit "Welcome back, campers!"**
But first, for those of you who are new to the Predators or at least new to The Hockey Writers, let me introduce the Nashville Bureau:
I'm Jas Faulkner.  This is my second season with THW.  I'm a native Nashvillian who has followed hockey in Nashville since it was played at The Dome.  My academic background is in art, theatre, anthropology and folk studies, which means that I am completely innocent of  any marketable skills.  I  have the same hit speed as Shea Weber*** and can stand up on ice skates.****
This year we have added another member to the Nashville Team.  Amanda DiPaolo has probably forgotten more about hockey than most people will ever know.  This Canadian transplant by way of New York teaches political science at MTSU when she's not watching hockey, talking about hockey and blogging for Predlines+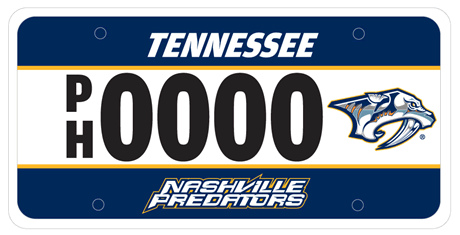 I Know What They Did This Summer
Where to begin?  Whereas last summer in the NHL felt like a long, hot road trip to see Grammy and Grampy and hear them talk about Aint Ellie's distemper issues (again), this summer was a bit like riding shotgun with the Sizzler Sisters while Cranky Uncle Gary tried to figure out which kids would have to sit at the baby table when all of them were just too damned big to fit anymore. ++
There were serious lineup changes both on the rink and in the front office.
Gone are Dan Hamhuis, Dan Ellis,  and team captain Jason Arnott.  The 'C' went to standout D-man Shea Weber.  Poile and the Front Office Posse promised us size and a renewed emphasis on creating special teams that would work.   PredsNation is still holding its collective breath about the fate of Patric Hornqvist, but given the direction the team has taken, optimism is a safe bet.
This summer's  acquisitions are cause for good feelings as well. The draft netted  Ryan Ellis'  Spits roomie, Austin Watson.  Cubs dev camp revealed that Budish, Roussel, Ellis, et al are getting bigger and better.  During the  Free Agent Frenzy that is early to mid summer,  Nashville's talent wonks made out like very smart bandits, steering clear of the contract drama that plagued other clubs and adding Ryan Parent, Sergei Kostitsyn, and Matthew Lombardi to the roster.
In the front office the Predators said goodbye to business operations guru, Ed Lang.  Lang is regarded fondly by longtime fans as someone who stood by the club through thick, thin and sometimes downright scary.  He was succeeded by former Dallas Stars president Jeff Cogen.  Cogen's successful tenure with the Stars is an indicator that he is a good match for Nashville.  He has proven that he understands and enjoys the challenges of working in a nontraditional market.  Predators Ownership Group frontman David Freeman stepped down and his spot was filled by American Healthways CEO, Tom Cigarran, who has promised continued active involvement in the development of the franchise.
There are changes in the facilities as well.  The familiar school bus yellow has been purged from the color scheme.   The locker rooms, which were destroyed by May's 500-year flood, are being retooled and the new design is reported to be a huge improvement.
Skate of the Union was the first look many fans had of the recalibration in progress and many liked what they saw.   Next up: We take a quick look at the PFO and the coaching staff.  Hang in there.  This is a storied, interesting bunch and you'll see how they are transforming the Predators from the Little Market Team That Could to the Serious Contenders Who Will.  After that, we'll get to the on-ice talent.  I promise!)
See ya here, on Twitter, on Facebook and at The 'Stone!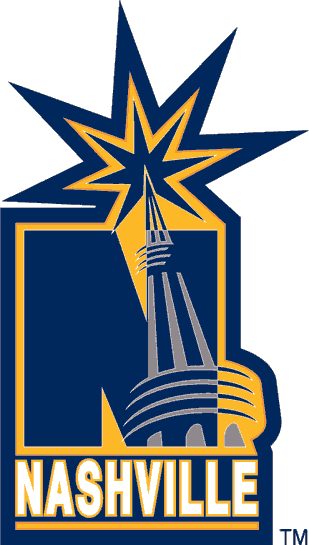 *Except that our mainstream media sometimes sends reporters to Gaylord Sommet Bridgestone who corner Mark Howard on the concourse and urgently whisper that they "still can't find John Stossel anywhere and by the way, why are all these people milling around wearing blue shirts with smilodons on them?"  Seriously, I'm going to point out some good blogs later on.  Trust me on this.
**…and a little bit country and a little bit rock and roll.  Sorry!  Fat kid.  Cupcake.  You do the math.
***at age 5.
****David Poile?  Call me.
+ More about them later.
++  This is my really bad attempt at trying allude to -much less care about- what happens with the Kovalchuk mess.  Hearing about it  makes me appreciate Nashville's management that much more.    In other big sports news:  LeBron?  Ilya.  Ilya? LeBron.  Have y'all met Brett Favre yet? Hey, I am trying to care…
Jas Faulkner is a minimally socialised writer and artist who lives and works in Nashville, Tennessee. She hearts her attitude problem.