The Boston Bruins are coming off a relatively successful season. There's reason for optimism. They qualified for the playoffs, Brad Marchand made the leap to stardom, and David Pastrnak showed that he could be on a similar path. But right now, the Bruins front office is watching the Ottawa Senators' improbable success and salivating. It's almost too easy to see a healthy Bruins team in the same spot.
To think that the Bruins are just a move or two away from contending is short-sighted. Don Sweeney and Cam Neely need to be very careful with this free agency period. It will be tempting to sign a splashy free agent, but a move like that could require some salary cap gymnastics and create difficulties in retaining young, homegrown players. As such, here are five players that the Bruins should not sign this offseason.
1) T.J. Oshie, RW
Prior to the 2016-17 season, the biggest question mark was the blue line. However, with the arrival of Charlie McAvoy and the emergence of Brandon Carlo as options in the top-four, it is now a position of organizational strength. So, the most important area to address is on the wing. Outside of Marchand and Pastrnak, the Bruins were bereft of consistent scoring from their wings. Oshie would immediately step in and alleviate that problem.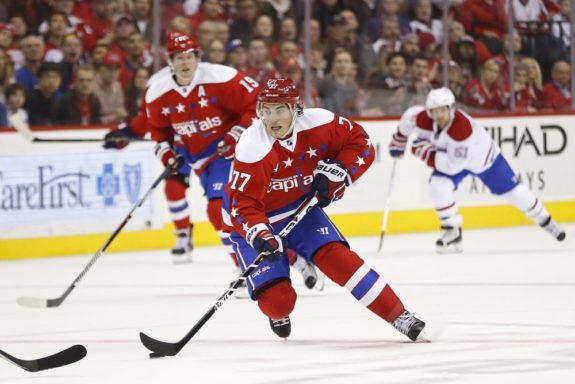 So why should the Bruins avoid him? For starters, he's coming off of a career year in which he scored 33 goals in only 68 games, so he'll be looking for a huge contract—likely more than what the Bruins gave his former teammate David Backes. He's probably the best forward on the market, and teams will be bidding for his services. In addition, he just rode an absurd 23.1% shooting percentage—the league's highest—to those 33 goals.
For reference, his career average is 11.8% and his previous career high was 14.1%. That screams huge regression. There's a good chance that Oshie could help a team deep into the playoffs. He's also on the wrong side of 30, so it's likely that he will underperform his contract. The Bruins should want no part of that, especially given what they're paying Backes.
2) Kevin Shattenkirk, D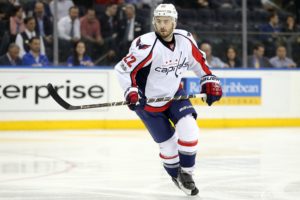 Defensemen of Shattenkirk's caliber don't hit free agency every year. In fact, it almost never happens. As such, he's going to warrant blank check offers from GMs around the league. He's tempting for the Bruins because he's a good, American player who went to college at Boston University and plays a position that has been a weakness in recent years.
However, avoiding this bidding war will be as simple as properly allocating funds to areas of need. Shattenkirk plays the right side. Between McAvoy and Carlo, the Bruins' top-four will be set on the right side for the foreseeable future. In addition, Shattenkirk is a great puck mover on the power play. Torey Krug already does that very well, and it looks as though McAvoy can fill that role, too.
The money isn't there, and he's not a major upgrade over what the Bruins already have at that position. There's nothing to see here, move along.
3) Martin Hanzal, C
It's easy to imagine Sweeney wanting to upgrade at third-line center. Ryan Spooner had a disappointing year in which he played poorly defensively, won just 38.9% of his faceoffs, and only 20 of his 39 points came at even strength. If the Bruins front office is thinking linearly, their first thought might be to trade Spooner and sign Hanzal.
At six-foot-six, 226 pounds, Hanzal is the polar opposite of Spooner and the type of big body that Sweeney and Neely covet. He's fairly reliable defensively, and he won 56.4% of his faceoffs. His expiring cap hit was a reasonable $3.1 million, and he shouldn't be in line for much of a raise.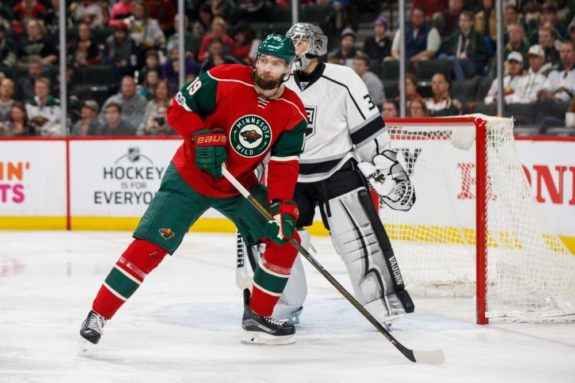 So, what's the problem? By next year he'll have turned 30 and comes with an extensive injury history. If you think David Krejci is injury prone, this guy makes him look like Cal Ripken Jr. In his 10-year NHL career, Hanzal has eclipsed the 75 games mark once, and he's failed to play 65 games in five of those seasons. On a per-game basis, he may be an upgrade over Spooner, but his career high in points is only 41. The Bruins would be better served to find an in-house solution and not to invest in what is basically very expensive glassware.
4) Alexander Radulov, RW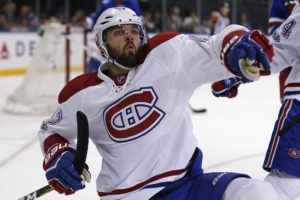 The Russian winger certainly proved this past season that he can still hang in the NHL. He tallied 54 points in 76 games for the Montreal Canadiens, which puts him in a good position to earn a big contract this offseason. The Bruins shouldn't be the ones to give him that contract, though. He's talented offensively but seems to be more of a playmaker than a scorer at this point in his career. He also lacks the defensive responsibility that the Bruins would be looking for in their top-six. They should be seeking a goal scorer who can hold his own on the defensive end, instead.
5) Kris Russell, D
The Bruins will likely be in the market for a left-handed blueliner, especially if they lose Colin Miller to the upcoming expansion draft. Russell has a reputation as a gritty defenseman who is willing to give up his body to stop the puck—so much so that he often finds himself at the top of the league in blocked shots. There are two problems with this. First, blocking vulcanized rubber with your body over 200 times a year hurts. Russell has only played more than 75 games in one of his 10 NHL seasons. Considering that he just turned 30, this isn't likely to improve. Second, leading the league in blocks means that Russell's opponents have the puck a lot.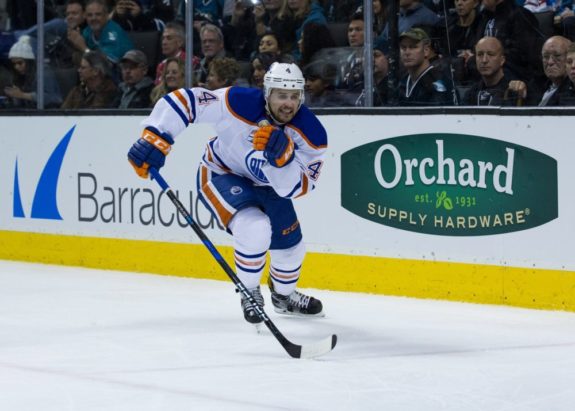 Possession metrics hate him—at least as much as any metric has the capacity to hate a human being. His Corsi For Percentage has been worse than 47% each of the last four seasons, while his zone starts don't show his coaches putting him in compromising positions. Also, in each of the last six seasons, his teams have fared better in Corsi For Percentage with him off the ice. While possession metrics fail to tell the whole story, his show a troubling trend of inadequacy that he fails to mitigate with any sort of offensive game. Let's hope the Bruins stay away.
Aerospace engineer covering the Boston Bruins for THW with a practical and rational bent.