Everything bad that Calgary Flames' fans and management didn't want to happen this offseason is coming at them all at once. June 22 was not a kind day to them as one by one, reports that a big named player didn't want to re-sign were being revealed. At this point, it seems as though Tyler Toffoli is already being shopped because he doesn't want to sign an extension, Noah Hanifin and Mikael Backlund are leaning the same way, and the feeling around the league is that Elias Lindholm is thinking the same thing.

That's not all. Due to the goalie situation in Calgary with Dustin Wolf requiring a spot on the roster and Jacob Markstrom pretty unmovable right now, it's nearly a certainty that Dan Vladar is also going to be moved soon too. The writing was on the wall far for him before any of the others, but the thought of the dreaded 2024 offseason has definitely been in the back of the minds of everyone around the Flames.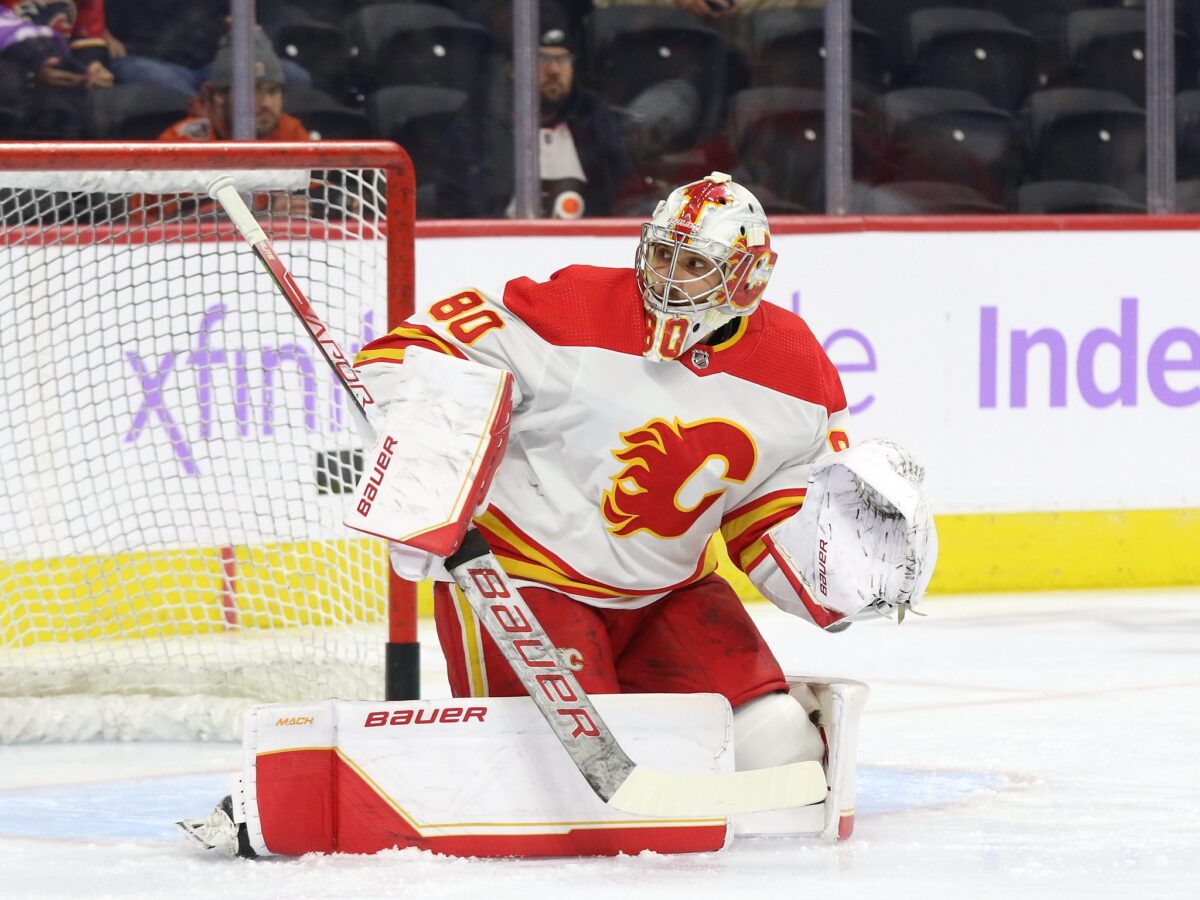 The 2023 NHL Entry Draft that takes place on June 28 and 29 is the next big event that could see the Flames be very active. It is a chance to acquire picks to use immediately by moving some of their players who will inevitably be leaving town. With one year left for Lindholm, Toffoli, Hanifin, and Backlund and most of their cap hits on the low end, the value is very high and interest should be large. Not only will their value be great, but Vladar's return should also be somewhere right below a first-round pick since he has two years left on his contract, is a capable backup with starter potential, and has a low cap hit. Although it would be a sight to see the Flames clean house and move many valuable players at the draft, the process of making the right moves for general manager (GM) Craig Conroy could be spread out over the next month.
Which Teams Could Show Interest
Starting with Vladar, there is use for a goalie like him on many teams. He isn't expensive, has term, and is young. He very well might not be in his prime yet and could become a starter eventually. There is expected to be a goalie carousel this offseason with many teams altering their netminders. There's the potential for Vladar to be given a fair shot at a starting job somewhere, split time with another goalie on a new team, or even serve as a high-end backup once again. He has been linked to teams like the Toronto Maple Leafs, Buffalo Sabres, and more.
---
Latest News & Highlights
---
At this frantic time in Calgary, the only player that should be seen as a definite trade candidate is Vladar. We still don't know exactly what Conroy is going to do with the rest of the group that appears to want to play somewhere else. As it would be one of the riskiest moves by a GM in a very long time/ever to bank on the Flames going all the way with the same team as last season and then lose all these players for nothing, trades are going to come. What better place to get the ball rolling than the draft when GMs don't mind moving up, down, or using their picks to make their team better sooner rather than later?
The free agent pool for centers is very weak, and if the Flames are going to move Lindholm, they will have competition with the likes of the Winnipeg Jets who are likely moving Mark Scheifele and Pierre-Luc Dubois. Good thing there are multiple teams looking for a top-line or top-six centerman. The Columbus Blue Jackets and Minnesota Wild should be a couple of leading candidates with assets to provide and a huge need they need to address as soon as possible. Could a contender like the Colorado Avalanche, Boston Bruins, or Washington Capitals also be in the mix?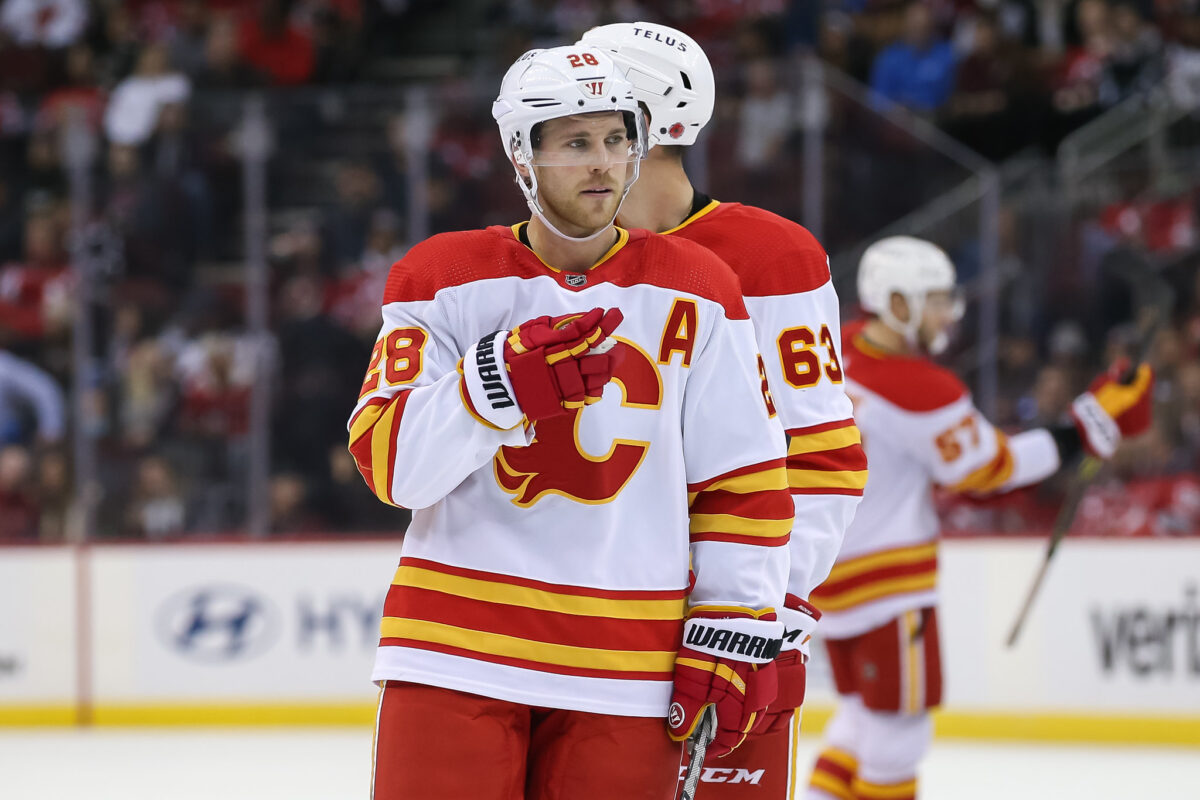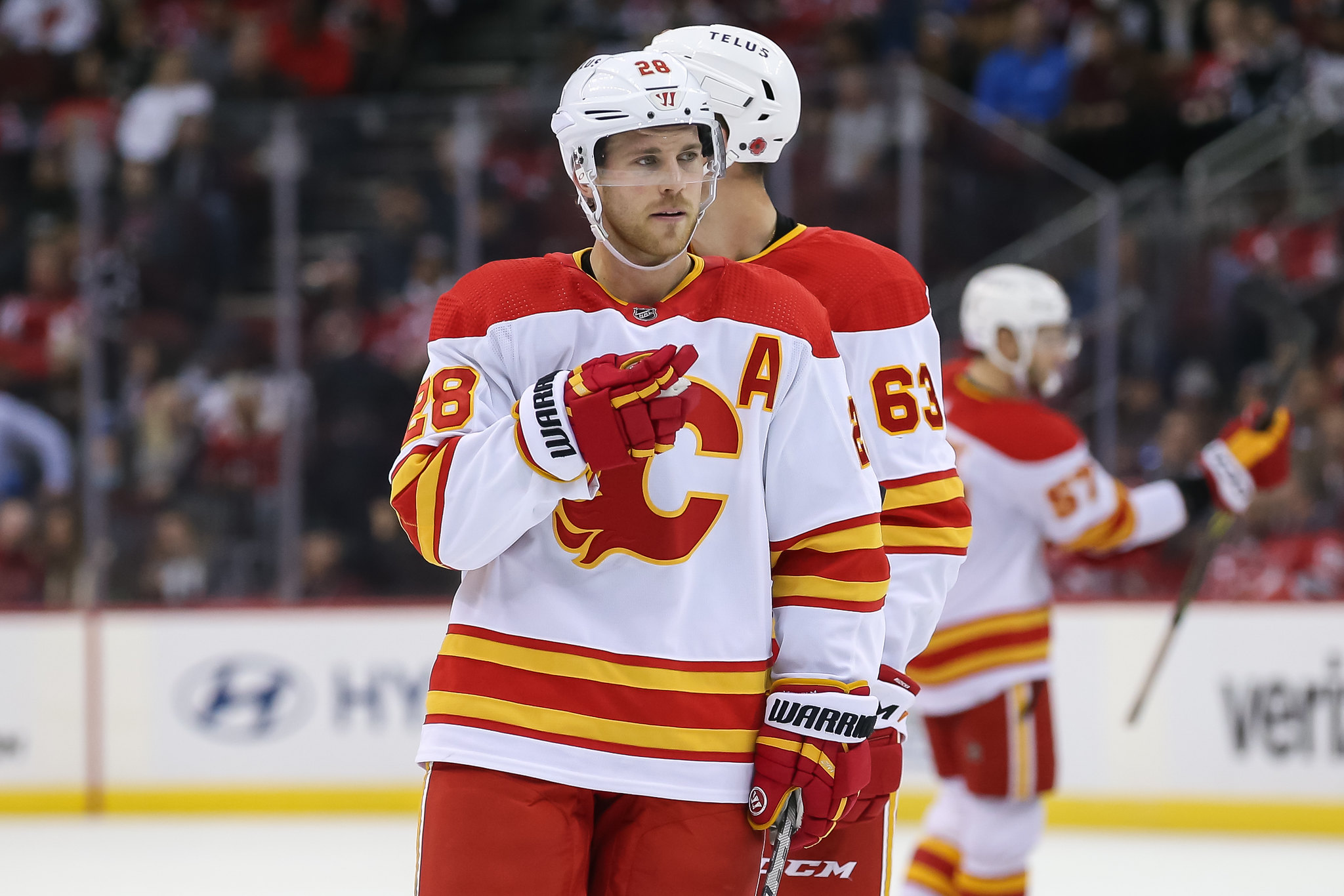 To keep the discussion about centermen for the time being, we'll discuss Backlund next. He should be considered one of the best third-line centers in the NHL after the season he had at age 33. It proves he still has a lot of game left in him and he's hungry for a Stanley Cup, having said so himself. At his age, he's looking to win now, but his $5.35 million average annual value (AAV) contract isn't cheap. If the Flames eat some of that, he will be a lot easier to move and give a better return. With a career-high of 56 points, and being a great two-way player and a leader, he could even be seen as a second-line center for some teams. But those teams won't necessarily be Cup contenders. With a reduced salary, he is a very good third-line center on a contender, and teams like the Dallas Stars or Carolina Hurricanes could use him on their roster.
For being the team leader in goals and points this season for the Flames while having a cap hit of just $4.25 million, Toffoli is going to demand a nice return. That cap hit is definitely affordable to add a top-six winger who scored 34 goals and 73 points. Like Backlund, the Flames can capitalize here after a career year by Toffoli. Chris Johnston reported that, "it sounds like Toffoli is looking for a trade out of Calgary. The belief is he's not approaching the situation with a desired destination and will keep an open mind." He's a Cup winner already, so winning at all costs is probably not the only goal.
Related: Flames: 3 Potential Trade Destinations for Noah Hanifin
Hanifin is an interesting one since the free agent and trade market for defencemen is fairly weak this offseason. Ivan Provorov and Damon Severson have already been moved and the pickings are scarce with many teams looking to bring in someone impactful. That is an understatement to just call Hanifin impactful. The 26-year-old is a top pairing defenceman, can play at both ends of the ice, and is a great skater for his size. My best guess is that a team looking to acquire him wants to sign him and keep him around for a while.
It's more likely more moves are made at the draft by the Flames if they intend on rebuilding since first-rounders this year should be in play. But even if they once again try to retool, draft day is a good place to get the ball rolling. Whatever the Flames decide to do, it can't fail like how the 2022-23 season went for them.