The Calgary Flames don't have much expectations to live up to after a disappointing 2022-23 season. That may be a good thing, as they were thought of as potential Stanley Cup contenders at this time last year, and wound up missing the playoffs by two points.
Related: Flames' Weegar in Store for Massive 2023-24 Season
---
Latest News & Highlights
---
Despite their much lower expectations this season, this roster boasts plenty of talent. They have some great offensive producers up front in players like Jonathan Huberdeau, some very good two-way guys in Elias Lindholm, Nazem Kadri, and Andrew Mangiapane, and several solid defencemen including MacKenzie Weegar, Rasmus Andersson, and Noah Hanifin. In net, they have a goalie who finished as a Vezina finalist just two seasons ago in Jacob Markstrom.
Sutter's Firing Could Help Turn Things Around
While not the sole reason, a big part of the Flames' struggles this past season revolved around Darryl Sutter. Not only did he make some very questionable decisions in terms of personnel, but he butted heads with several players, many of whom seem to be quite happy at the fact he was fired.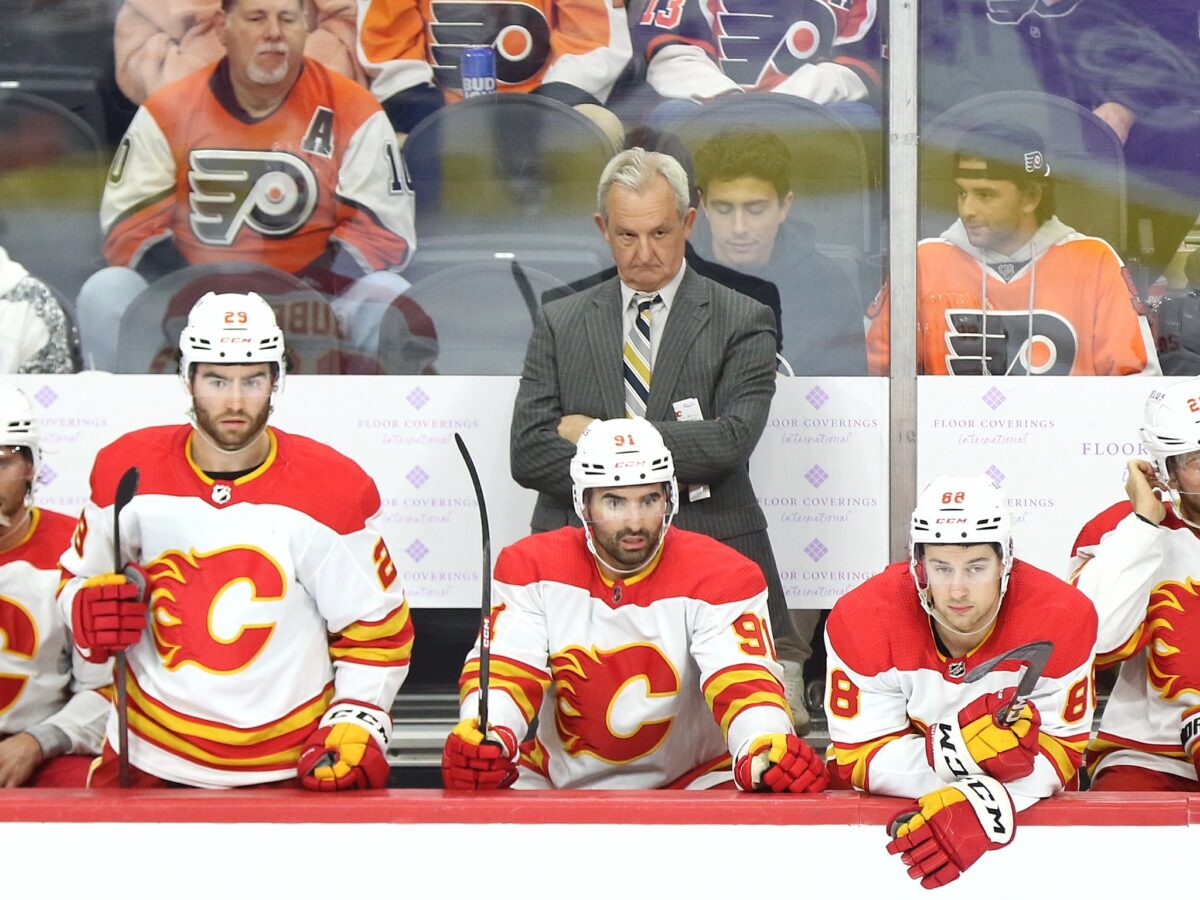 Under Sutter, this team didn't seem to enjoy going to the rink, which is always a recipe for disaster. Assuming things can be more fun and less tense with Ryan Huska in charge, the Flames could be in for a big season. In fact, they could end up surprising many and take home the Stanley Cup.
By no means should the Flames be considered favourites to win the Cup based on last season's performance, but it seems many are sleeping on what remains a talented roster. Granted, there are several questions with the team given the contract status of certain players. That said, if they come out of the gates hot to start the season, there is a good chance Craig Conroy elects to hold onto them in hopes of short-term success.
Western Conference is Wide Open
Though there are some very good teams in the Western Conference, it doesn't seem as though there is a runaway favourite to win the Cup. The Vegas Golden Knights can't be counted out, though winning back-to-back championships is no easy task. The Colorado Avalanche, Edmonton Oilers, and Dallas Stars should all be quite strong, though none are being considered the major favourite.

In 2022, there was no question that the Avalanche were going to win the Cup. They simply dominated teams all season long and continued to do the same in the playoffs. They felt unstoppable. This past year with the Golden Knights felt somewhat different, as it seemed more were favouring the Oilers instead of them in their second-round series. Nonetheless, they came through and did so at a time when the West was wide open, which is what the Flames should be looking to do in 2023-24.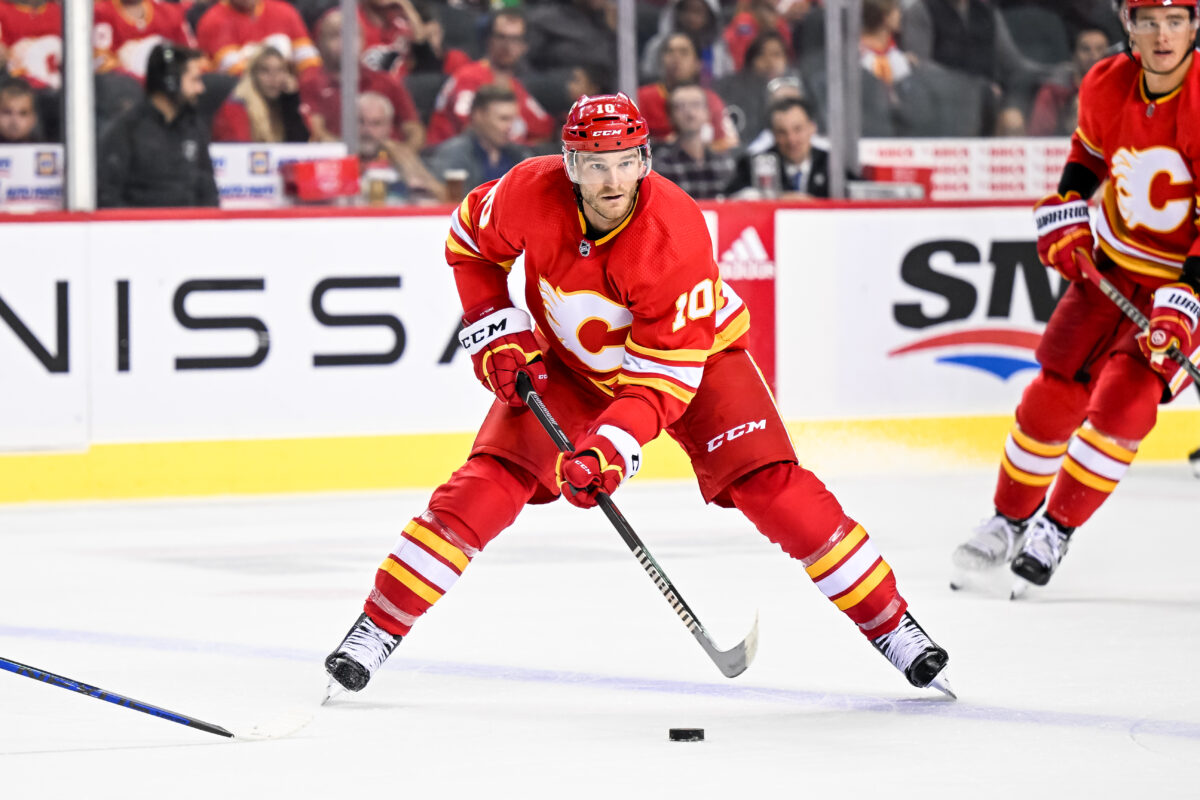 If the players on this Flames team play like they did two seasons ago, they have a real chance at competing for and possibly winning the Cup. The goaltending is there, and so is the skill needed both on the blue line and up front. On top of that, the motivation of wanting to prove their doubters wrong will be very high. There seemed to be drama surrounding this team every single day last season, and you can bet that has lit a fire in their stomachs.
Of course, going the distance won't be easy for the Flames. There is a reason that since relocating to Calgary in 1980, they have just one Cup. Winning isn't easy in the NHL, something this team really found out last season. Their struggles in 2022-23 could prove to benefit them moving forward and play a part in potentially winning the Stanley Cup in 2024.
---

---