This offseason, the Calgary Flames will prepare to bounce back from a disappointing 2022-23 campaign where they missed the playoffs despite having high expectations going into the year. The weakest part of this year's Flames was their highest-paid players, of whom the most was expected. If the Flames hope to improve in 2023-24, they will need more from Jacob Markstrom, Jonathan Huberdeau, and Nazem Kadri.
Jacob Markstrom
Markstrom signed a six-year contract worth $36 million in Oct. 2020, coming off a season with the Vancouver Canucks when he earned a .918 save percentage (SV%) and received votes for the Vezina and Hart Trophies. The contract was intended to ensure that the Flames had a top-tier goalie in net for many years, and after his second season in Calgary, it seemed that would be the case. Markstrom posted a 2.22 goals-against average (GAA), nine shutouts and came in second in the Vezina race in 2021-22.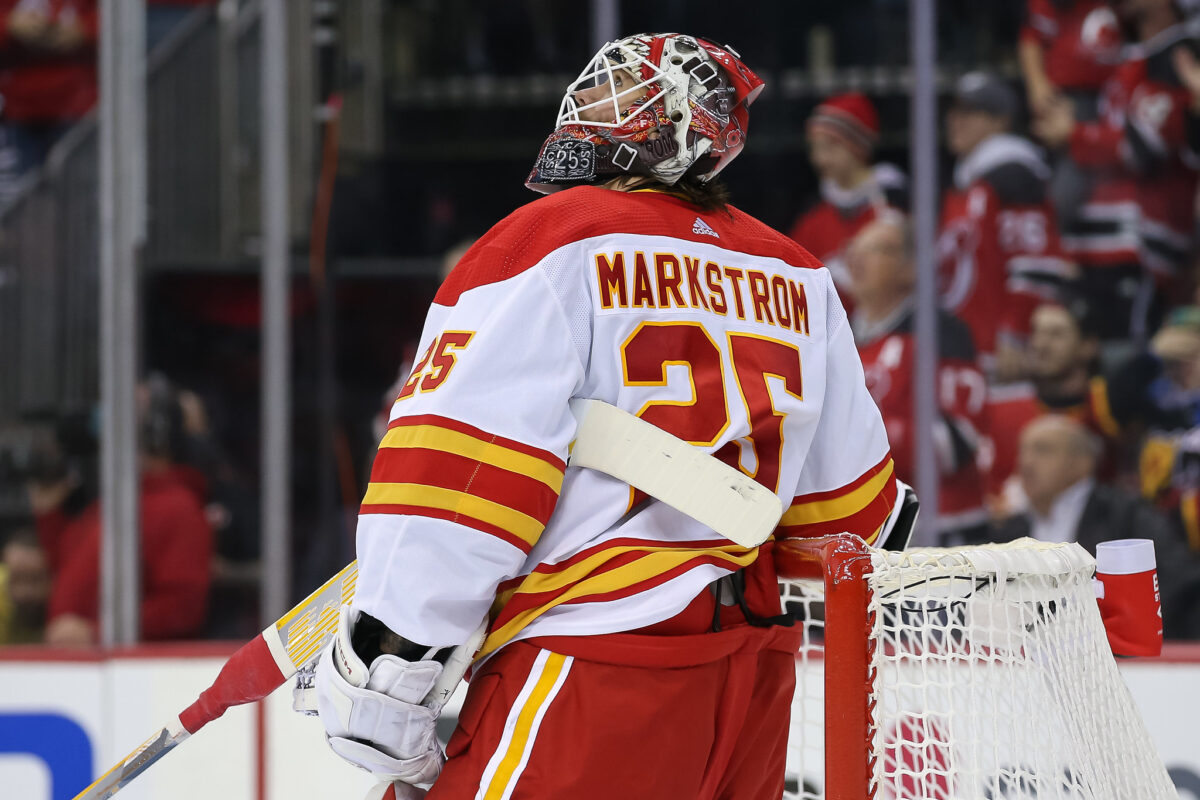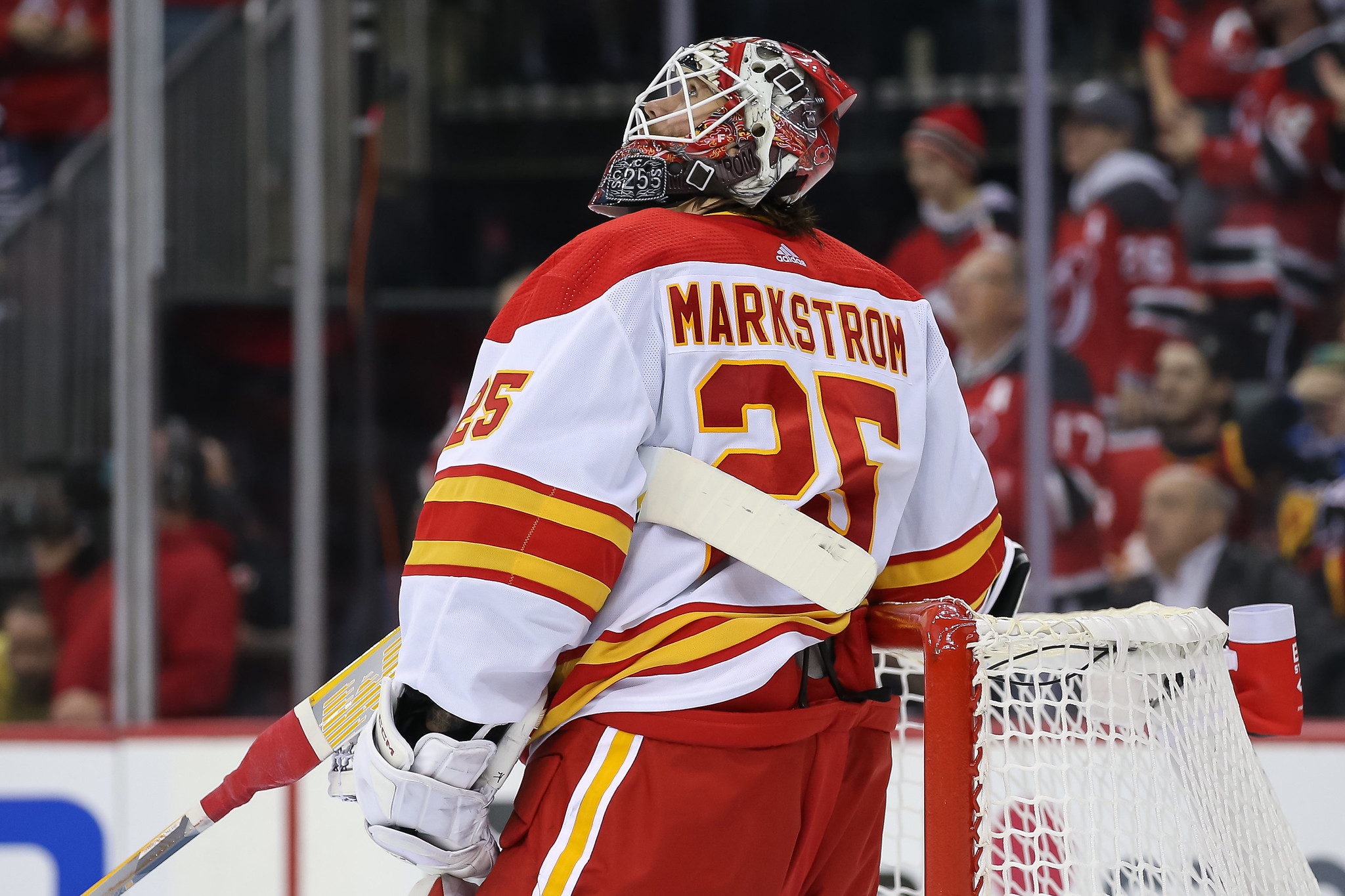 This season, things went south for Markstrom. His GAA rose to 2.92, his wins total dropped by 14, and his SV% of .892 ranked 25th in the NHL. His goals saved above average declined remarkably, falling from plus-26.1 last season to minus-18.4 this year. The low point came in a must-win tilt with the Chicago Blackhawks late in the 2022-23 season. The Flames needed a solid performance from their goaltender, and Markstrom allowed four goals on 23 shots, practically burying any hopes of securing the second wild-card spot.
Related: 3 Calgary Flames Who Impressed This Season
The Flames missed the playoffs by just two points in a season when they had more one-goal losses than any other team; they likely would have made the playoffs if Markstrom had saved just a few more shots here and there. He is the seventh-highest-paid goalie in the NHL and the second-highest-paid player on the Flames. He simply was not good enough as the team's top goalie.
Jonathan Huberdeau
Huberdeau was acquired in a deal that sent Matthew Tkachuk to the Florida Panthers last offseason. Both players signed extensions with their new homes – Huberdeau's was an eight-year deal worth $84 million, a whopping $40 million more than the last largest contract in Flames history. Tkachuk immediately made an impact in South Florida, scoring 40 goals and landing in the top five in the NHL in points and assists. Huberdeau's start in Calgary was not so impressive.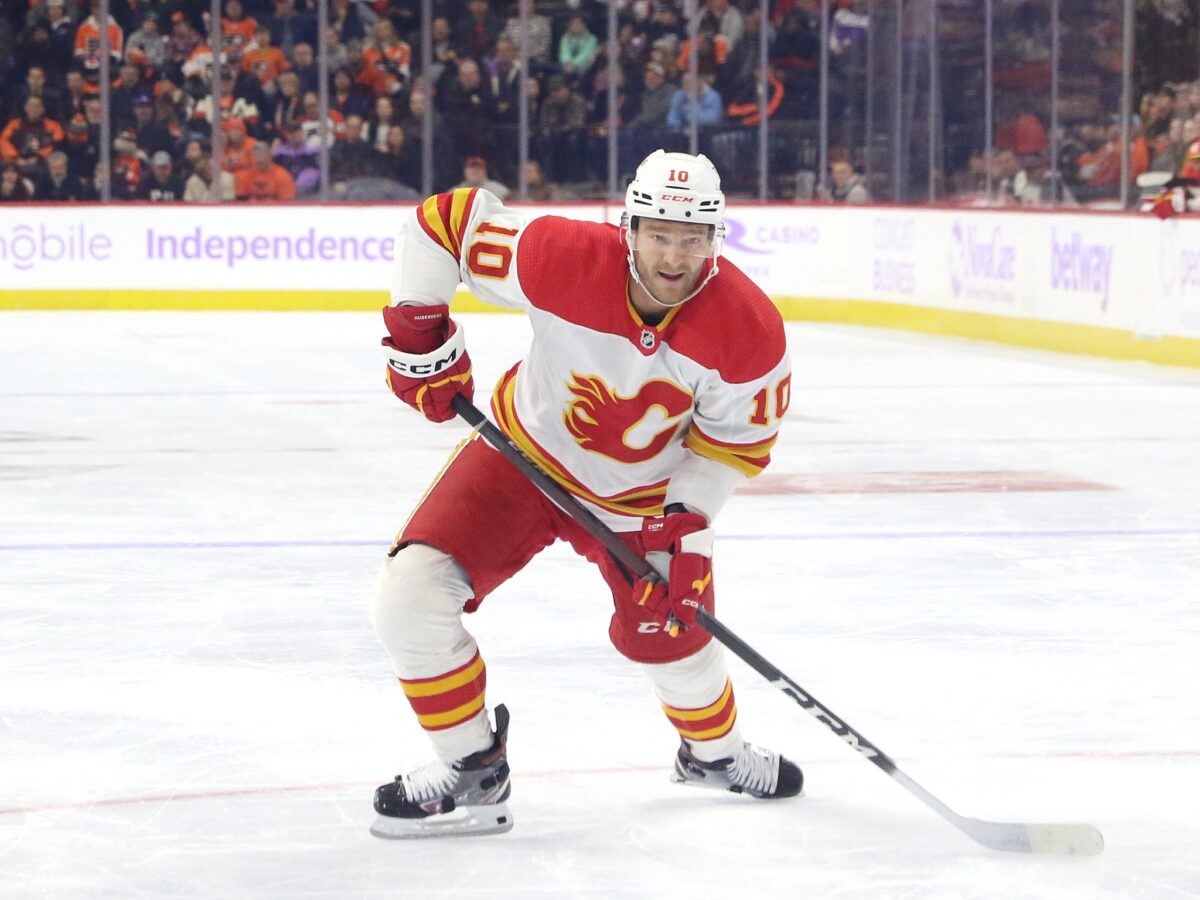 Huberdeau set a record this season for the biggest decrease in points year over year of any player in NHL history, from 115 last season to 55 in 2022-23. In just about every notable statistic, he regressed significantly, scoring half the number of goals and notching less than half of the number of assists, despite playing in nearly every game this season.
Drama also surrounded Huberdeau in his first season as a Flame after his agent apparently took a shot at the Flames' coaching staff on Twitter. To make matters worse, he was earning $5.9 million; next season, his cap hit will increase to $10.5 million until 2030-31. For a player making that much for that long, he should be a perennial All-Star, particularly in the early years of this new deal when he is still in his prime. While he has time to turn things around, he is off to a poor start in Calgary.
Nazem Kadri
Kadri is another player whose contract raised some eyebrows when he signed it last summer. He was coming off a very strong season with the Colorado Avalanche that ended with his name on the Stanley Cup. He had also smashed his previous career-highs in assists and points. It seemed like a recipe to overpay for Kadri on the market, and that is exactly what the Flames did, signing him to a seven-year contract worth $49 million. He will be 38 years old when he next becomes a free agent.
---
Latest News & Highlights
---
Though not as much as Huberdeau, Kadri's performance also declined in 2022-23. His point total fell from 87 to 56 and his plus-minus was the worst on the team at minus-19. When the Flames needed a player to step up in pivotal moments, Kadri was either not on the ice or unable to answer the call. They needed more their highest-paid player.
Kadri's frustration showed. On his 32 Thoughts Podcast, Elliotte Friedman said, "I've heard that Kadri's been very vocal about what he sees going on in Calgary, and why they aren't firing on all cylinders. He's been very blunt about the communication between players and the coach there… I'm curious to see where this is all going to go." Kadri never fully settled in during his first season in Calgary, and it was a letdown. The Flames need more from him if they expect to be contenders next year.
Flames Stars Not Shining
Markstrom, Huberdeau, and Kadri all had underwhelming performances this season, and as the three highest-paid players on the team, they simply were not good enough for the team to contend. The Flames found positive performances from players like Tyler Toffoli, however, these three need to play up to their contracts next season for the team to have a successful 2023-24 campaign.