In a season that can only be described as a letdown, the Calgary Flames were eliminated from postseason contention after back-to-back shootout losses in April, a painful yet fitting way for their 2022-23 season to come to a close. There will be a lot of talk this offseason about what went wrong, who is to blame, and what changes need to be made.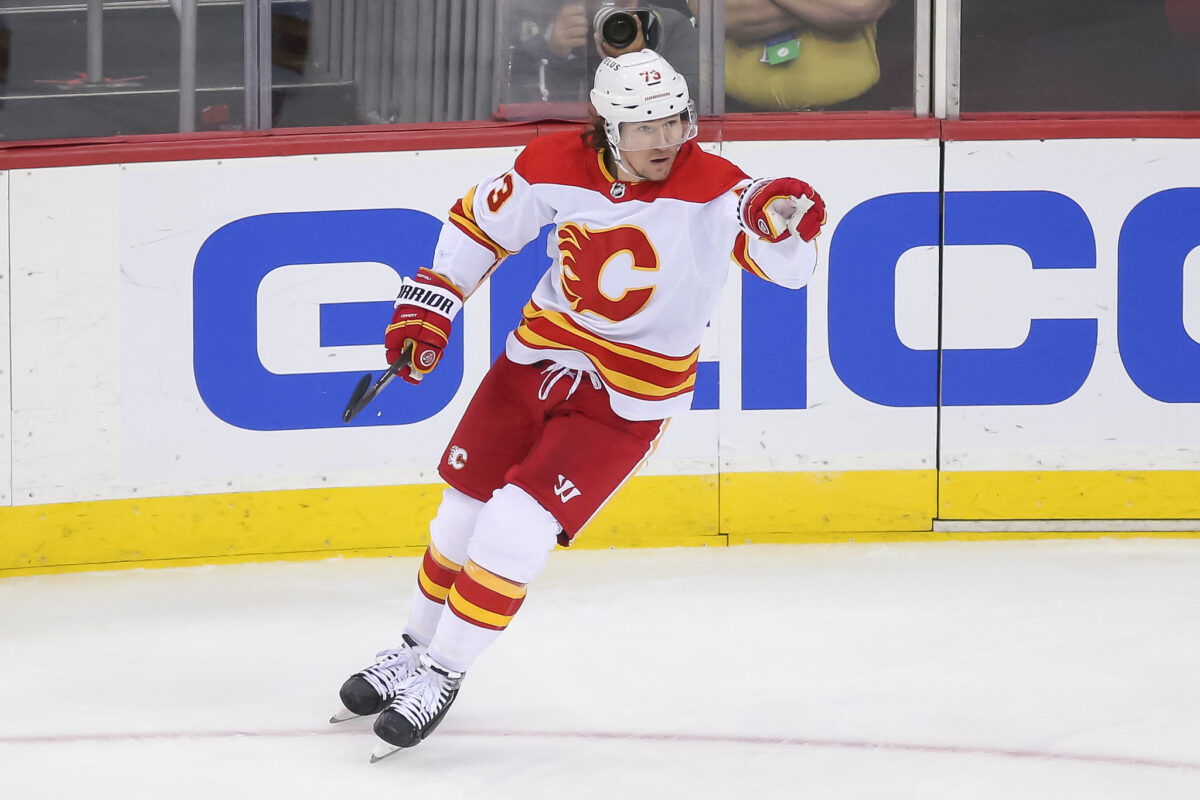 As disappointing as this season was, however, some Flames stood out, having seasons that exceeded expectations. Dillon Dube, Mikael Backlund, and Tyler Toffoli were all bright spots on the team. Despite struggling with inconsistent play at times, Dube made it clear that he is on an upward trajectory, making strides from a year before. In his 15th year with the Flames, Backlund had the best season of his career and impressed off the ice as well. Toffoli elevated his play after the departures of Matthew Tkachuk and Johnny Gaudreau, leading the team in goals and points. So, despite an unimpressive season, here's a look at the three Flames who impressed this year.
Tyler Toffoli
After losing Tkachuk and Gaudreau in the offseason, Toffoli was expected to step up in 2022-23. He responded with undoubtedly the strongest season of his career, meeting, if not exceeding, expectations. The 30-year-old right-winger led the Flames' offence, setting career-highs in goals and points and solidifying his status as a top-line winger.
Defensively, his even-strength on-ice expected goals against per 60 minutes of 2.19 was second-best among Calgary forwards, and he was just as solid on the power play, with a team-high 25 points. He played in every game this season and had an even-strength goals percentage of 61.1%. He did all of this amid inconsistent play from his teammates and uncertainty about his head coach. In short, he was the brightest spot on the Flames' roster. Toffoli will look to continue his stellar play heading into 2023-24, as he will be a free agent after next season.
Mikael Backlund
Backlund also had a solid season for the Flames. Like Toffoli, the center played in every game and notched career highs in assists (36) and points (55). His faceoff percentage (FO%) of 51.5% was the third-best he has posted in his 15 years playing in Calgary. Backlund, as always, excelled defensively as well. His 59 takeaways topped the roster and ranked in the top 25 among NHL forwards. His ability to turn defence into offence earned him a plus/minus of plus-25, which led the team, and should result in him receiving votes for the Selke Trophy this year.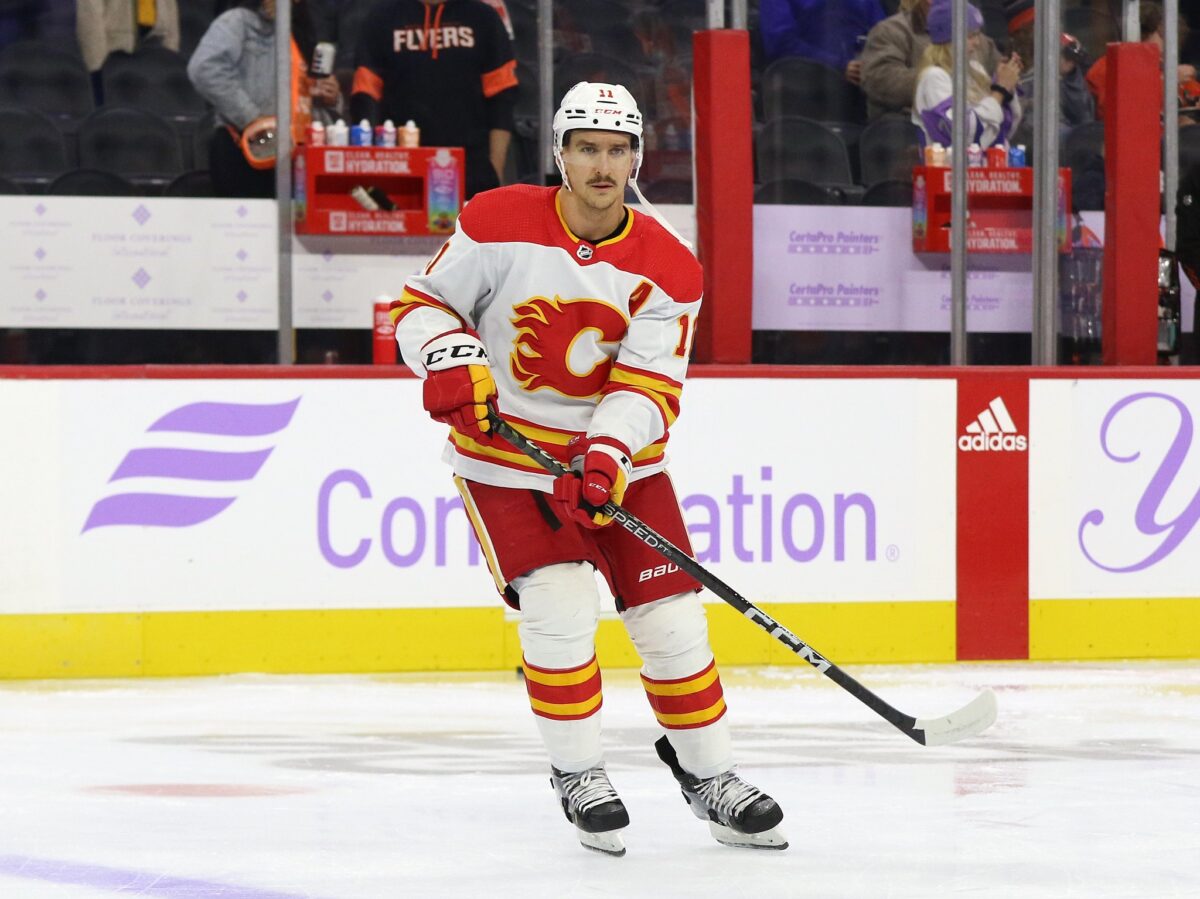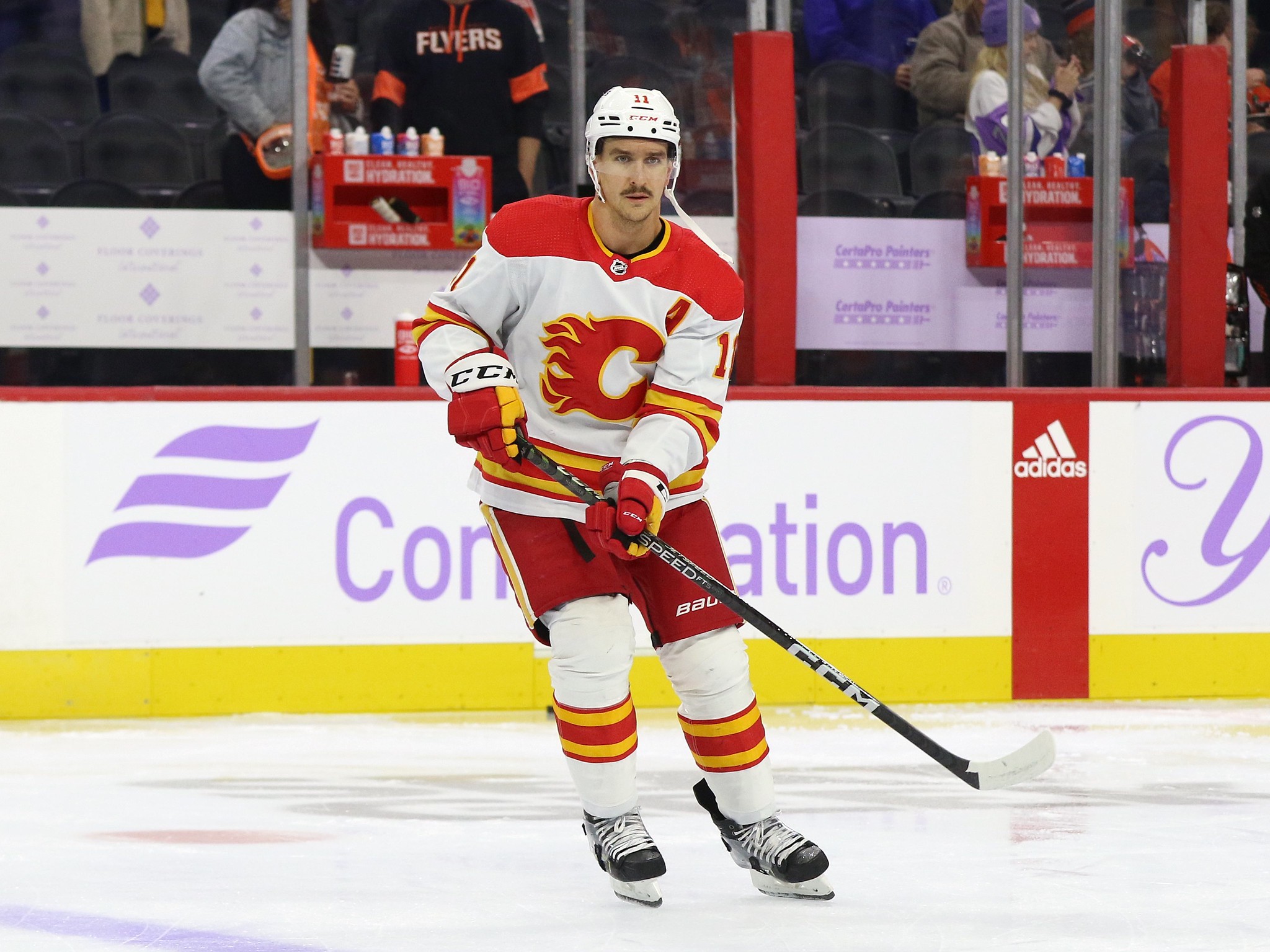 On top of a career season, Backlund also became the first player drafted by the Flames to play in 900 NHL games, a feat that will further cement his legacy in Calgary. He was named the Flames' nominee for the Bill Masterton Memorial Trophy, granted to the player who best exemplifies the qualities of perseverance, sportsmanship and dedication to hockey. Off the ice, Backlund and his wife Frida are involved in the ALS Society of Alberta, Parachutes for Pets: Lily's Legacy, Kids Cancer Care, and Special Olympics Calgary.
Sportsnet's Ryan Leslie broke the news on the Big Show with Rusic & Rose Podcast earlier this week that Backlund had requested a trade after the 2021-22 season. In a recent press conference, Backlund said of his future: "I've been here for a long time, and I love Calgary, I love this organization. But the year that we had, I'm 34 years old, and I want to win the Stanley Cup, and I… I don't know this summer what's going to happen if they even offer me anything. I might want to see what this group can do before I make a decision" (from 'Gilbertson: As Flames wrap frustrating season, Backlund's pause says it all," Winnipeg Sun, 4/14/2023). If this was Backlund's last season as a Flame, he sure made it one to remember both on and off the ice.
Dillon Dube
Dube did not necessarily have a breakout campaign, but the 24-year-old made strides from just a year ago. Despite struggling with inconsistency this season, he tied his career high in goals (18) and set new career highs in assists (27) and points (45), playing mostly on the top two lines. Dube did all of this without seeing significant power play time: his 109 minutes ranked tenth on the team, and just six of his points came on the power play. His two shorthanded goals also tied Blake Coleman for the team lead. Dube's development did not go unnoticed.
---
Latest News & Highlights
---
In January, head coach Darryl Sutter, who had criticized Dube in the past, said, "Dillon is the most-improved player in our organization, hands down" (from 'Step in right direction': Dillon Dube ends slump after high praise from Flames coach Darryl Sutter,' Winnipeg Sun, 1/13/2023). He is signed through the end of next season at $2.3 million AAV, which is good value for a forward who is becoming a consistent 50-60-plus point player. He is certainly a player the Flames may look to extend, and his upward trajectory and experience playing with the Flames' first and second-line forwards are reasons to be hopeful about his play in the future.
Flames' Silver Lining
There's no denying it was a disappointing season. They went from division champs in 2021-22 to missing the playoffs, and they have many issues to address this offseason, from management to personnel. These three players, however, were a silver lining.
Toffoli stepped up to the top line and played masterfully despite that the team struggled throughout. Backlund had an impressive season both on and off the ice and if it was his last year with the Flames, he cemented his legacy in Calgary. Finally, Dube's improvement is a reason for optimism. He had a solid campaign with 45 points, but he has clearly shown that he is on an upward trajectory, and there is reason to be excited to see his play in the future. Although fans will not look back fondly on 2022-23, these three players had seasons to remember.
---
---