The Florida Panthers will have a very important decision to make in the near future. Who will be the team's next captain? There are several nice options within the current group. They could go with experience, or they could go to a younger payer with an eye toward the future.
Unfortunately, former Captain Willie Mitchell has had concussion issues and is now age 39. Not to mention he may have to consider retirement all together. So who replaces that solid presence and leadership Mitchell provided? Well let's take a look!
Captain Cats Candidates
The Panthers have no shortage of character guys or leaders for that matter within their lineup. Current alternate captains, Jussi Jokinen and Derek MacKenzie should see their positions unchanged for the 2016-17 season, while Dave Bolland…..never mind.
Here is my list of candidates for the next Captain Cats:
Aaron Ekblad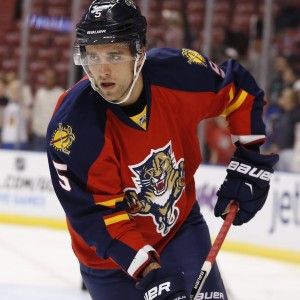 The obvious choice here. Ekblad is already, at age 20, one of the most solid defensive players in the NHL. He won the Calder Trophy in his first professional season, and that won't be the only trophy he collects during his career.
He plays a 200 foot game, playing on the top PP and PK units. His hockey IQ is off the charts, and there is no real weakness in his game. Through two NHL seasons, Ekblad has played in 159 games, totaling 75 points, along with a +30 rating.
The Panthers are starting a new era, and what better way to emphasize that by naming the young Ekblad as team captain?
Aleksander Barkov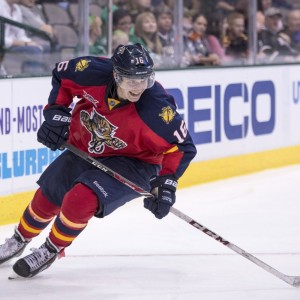 Another one of the Panthers' core players, Barkov is their most important forward, without a doubt. He along with Ekblad, are the main faces of the franchise, which bodes well as they aren't even old enough to legally buy a beer yet.
Barkov had a breakout season last year, putting up 59 points in 66 games before stumbling a bit in the playoffs. Barkov has Panthers fans really excited for the future, and they should be, he is the real deal. Though is he ready for a big-time leadership role? Only he knows.
Barkov should be given an A in the near future, but Ekblad just edges him out when it comes to finding the next captain.
Vincent Trocheck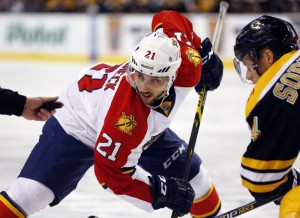 Trocheck made my list mostly because of the tremendous character he showed during his first full regular season in the NHL, helping the Cats win the Atlantic Division and into the playoffs.
Trocheck earned himself a new long-term deal this off-season, and was also recently named an alternate on team North America for the World Cup. That says a lot about the kid, and how much of an impression he's made league-wide. He's a team player and everyone seems to loves him. Trocheck is another strong candidate for the captaincy, but perhaps the least likely of the bunch.
Jaromir Jagr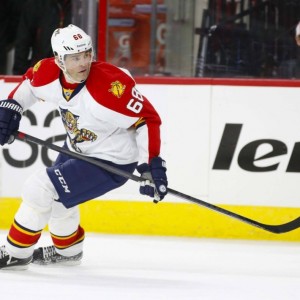 How can we compile a list of possible candidates for the Panthers captaincy without talking about Jagr? His hair alone is captain material. Seriously though, Jagr might have been a great option for captain when he first arrived, but it's a bit too late right meow.
He's not getting any younger despite all his efforts, plus there are some youngsters who I've mentioned that need serious consideration. You don't want to name Jagr captain for just one or two years and then have to change yet again. However, Jagr did lead all Panthers in scoring last year so perhaps he has more in the gas tank than everyone believes, and if so then he gets bumped to the top.
It'd be amazing if Jagr could play at that level for a few more years, I just can't see it happening realistically and unfortunately.
Putting the C on one of the kids is the right decision for me, and would go along with their new era approach perfectly.
As you can see, the Panthers have the options available to them. All four of these players have each contributed to turning this franchise around in their own way. Though one really stands out above the rest for me, and that is Mr.Ekblad. What about you Panthers fans? Who is your choice to lead this team to possible greatness?
Have Your Say
Use the poll below to cast your vote!

.
Sebastian Noble is currently in his third year with The Hockey Writers covering the Colorado Avalanche and Florida Panthers. Liverpool, England, and of course Colorado Avalanche & Florida Panthers supporter. You can follow him on Twitter @SebastianHNoble