Nolan or Nico?
In two weeks, the New Jersey Devils will answer that question when they presumably select either Nolan Patrick or Nico Hischier with the first overall pick in the 2017 NHL Draft. Thanks to some tremendous good fortune at the draft lottery, the Philadelphia Flyers will have the option to grab whoever is left.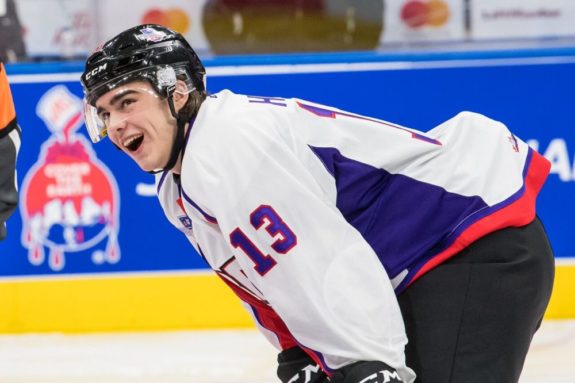 Neither Patrick nor Hischier are expected to blow the league's doors off the way Auston Matthews and Connor McDavid have done, but both are pegged as top-six centers with excellent playmaking ability and a well-rounded game. Those who have scouted these two youngsters and seen them play are confident that each one will be a large part of his respective team's success in the future.
One of them will be taken by a Devils team that has years of rebuilding ahead, the other will fall to a Flyers team that is very much ready to compete immediately. The fact that the Flyers are in this position despite not being at the bottom of the 2016-17 standings is what makes the top of this draft so intriguing. Dropping to Philly could end up being a major blessing for one of these two players.
Out of the Prospect Pool, Into the Fire
When it comes to developing young players, there are two predominant schools of thought. If a player is believed to be ready for the challenge, he can be thrown into the gauntlet instantly. He undergoes a trial by fire, quite often on a team with no significant expectations, and learns about the game's highest level firsthand from the get-go.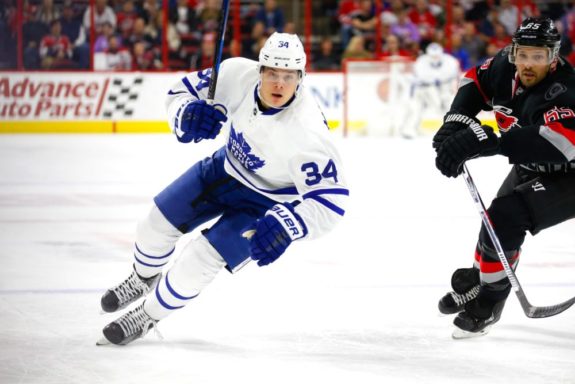 Whether a player is afforded this opportunity is, of course, dependent on his own ability as well as the team around him. For examples of that, we need look no further than the aforementioned Matthews and McDavid. Both were selected first overall in their respective drafts, both have proven to be world-class talents, and both were given the reins of the franchise they were taken by from day one.
Other players are better served to be eased into the game and given a chance to grow more gradually. Not every number-one draft pick is ready to be the face of his franchise from the second he gets selected. Nail Yakupov was taken first overall by the Edmonton Oilers in 2012, never eclipsed 35 points in a season, and was traded to St. Louis last fall.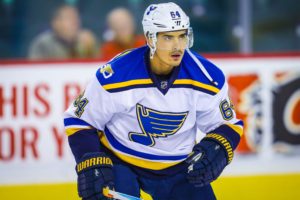 Yakupov was just not suited at that age to inherit a leadership role on a team as bad as the Oilers were, and the argument can be made that if he were drafted by a team that didn't need that out of him, the first few years of his young career may have played out much differently. Instead, he is now desperate just to remain in the NHL.
These dueling philosophies are at play between the Devils and Flyers, and the early careers of Patrick and Hischier stand to be impacted as a result. Having already established that neither prospect is believed to be an immediate franchise player, it is reasonable then, to say that whoever ends up on the team with the better core of talent in place will benefit more early on.
Flyers Already Have Leaders
Regardless of who the Flyers are able to take, that player's initial role on the team is likely to be as a third-line center. This is a favorable situation for a young player for two key reasons.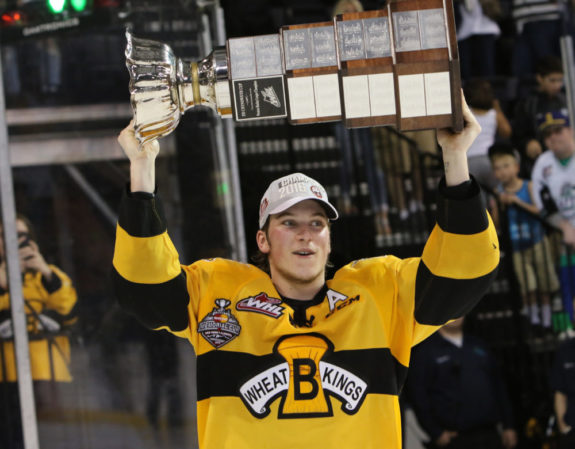 First, most third lines aren't seeing the opponents' best defensive skaters all that often, which means a rookie in that situation will have some more room to move the puck and make plays. Moreover, the expectations for a third-line center aren't especially lofty. They're usually asked to take some defensive zone faceoffs, kill penalties, and play a well-rounded, three-zone game. What they're not normally asked to do is light the scoreboard up. The Flyers' first-round pick will be able to focus on his game without the pressure of feeling the need to take the game over.
This is all because the Flyers already have players in place who are expected to do that. Claude Giroux, Jakub Voracek, Wayne Simmonds and Brayden Schenn have all been around the block before. Despite coming off a relatively disappointing 2016-17 campaign, these four Flyers have proven to be able to play the game at a high level and win. They're the veterans everyone else is looking to while young forwards like Travis Konecny and Jordan Weal continue to develop.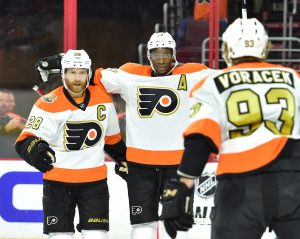 But the Flyers' youngsters need the veterans' leadership just as much as their playing ability. Whether it's Patrick or Hischier in the orange and black next season, the newest Flyer is going to benefit significantly from having mentors like Giroux and Simmonds. They've been through the highs and lows of a long NHL season; they've experienced playoff runs and failures. The opportunity for Philly's number-two pick to learn from these veterans should not be discounted.
Another ancillary benefit of being drafted by a team with several established players is not having to deal with the media. Sure, a number-two pick is something for the local reporters to get excited about, and whoever it is will end up getting lots of attention early on. But nobody's going to be pointing fingers at a teenager if the Flyers go on a skid. That burden will fall on the older players. Again, this minimizes the pressure on a rookie and allows him to focus on his own development.
Hextall's Patience With Prospects
Flyers fans may issue mixed reviews of general manager Ron Hextall's tenure with the team, but if there's one thing he deserves an across-the-board A+ on, it's his patience with the development of young players. He recognizes the promise the Flyers have in their farm system, and he hasn't abandoned the road they're on.
Hovering around in the postseason hunt near the trade deadline like the Flyers were, some trigger-happy GMs might have been tempted to snag a top-flight winger. Any high-profile trade the Flyers could have landed would almost certainly have included defensive prospects Robert Hagg or Sam Morin, and would have weakened a promising future on Philadelphia's blue line. If Hextall felt any such temptation he ignored it, and the Flyers remain on the right track as a result.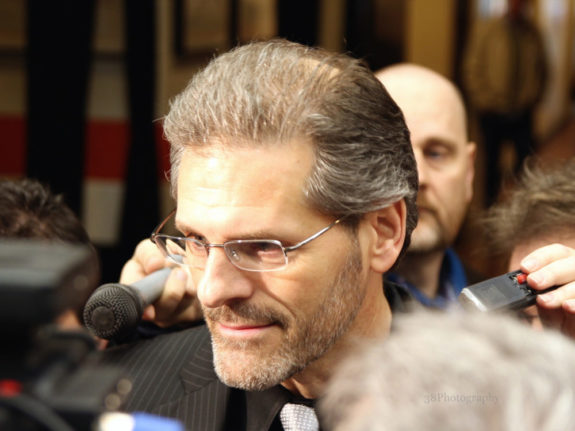 Hextall's unwillingness to make deals like that in the Flyers' current situation demonstrates long-term vision and confidence in his organization's development teams and coaching staffs. He is trying to build a team the right way: from the ground up. This cannot be overstated when thinking about the impact it will have on either Nolan Patrick or Nico Hischier.
The Flyers' number-two pick will have a chance to grow under the leadership of the team's current veterans for a few years. During these first seasons, he will have the peace of mind of knowing that his general manager is holding on to his future supporting cast so that both he and the team are prepared when the time comes for him to take on a leadership role of his own.
The Flyers were lucky to end up in this position, jumping from the 13th pick to the second. Whichever one of these future NHL standouts ends up in Philadelphia next season may turn out to be even luckier in the long run.