I woke up Saturday morning to hear that former Edmonton Oiler Raffi Torres had retired from the NHL. A player who was once a key depth piece in the 2006 Stanley Cup run for the Oilers was also a controversial player who will be mostly remembered for his often unethical play on the ice and his inability to keep up with the changing NHL game.
It appears Raffi Torres' professional hockey career is over https://t.co/c463mv5LV1 pic.twitter.com/0nckO7qPIu

— Sportsnet (@Sportsnet) November 5, 2016
In an interview with Michael Hayakawa of the Stouffville Sun-Tribune, Torres explained that he wanted to give NHL employment one more kick at the can, but his body told him his time had come and gone.
It's never easy to stop doing what you love to do. I wanted to play one more year and when I went to Carolina I wanted to make sure I didn't want to question myself… I had a good summer in training. But these days the game is a lot quicker. One week into camp my body wasn't responding.
Torres spent the last five-plus years of his hockey career walking the suspension line in the NHL and he often crossed over it. He was reprimanded and suspended a number of times, the first in 2010-11 with a hit to the head he layed on Jordan Eberle. From that point on, any ex-Oilers allegiance offered Torres' way was lost and he became high on a list of former Oilers fans would rather soon forget about than respect or cheer.
Torres seemed to have that affect in a lot of NHL cities and as a result, the news of his retirement wasn't met with a lot of warm and fuzzy feelings.
Raffi Torres is retiring from professional hockey. Good riddance.

— How you Bruin? (@BigNastyBruins) November 5, 2016
Wow the responses to Raffi Torres retiring are so warm and fuzzy. I imagine sainthood awaits.

— Greg Wyshynski (@wyshynski) November 5, 2016
BREAKING: Raffi Torres officially announced his retirement, saying that he wanted to spend more time blindside elbowing his family.

— Soshnikov Wave Rider (@50_MissionCap) November 5, 2016
There were a number of other tweets a bit more inappropriate in nature and the hatred toward Raffi Torres in a lot of ways is over the top and awfully dramatic, but it got me to thinking that Torres probably isn't the only player who left Edmonton and wasn't missed after he left. There are all sorts of players who leave impressions on their team. Some impressions are positive and some… not so much.
The following is a quick look at the most hated former Oilers over the past few years.
Ryan Whitney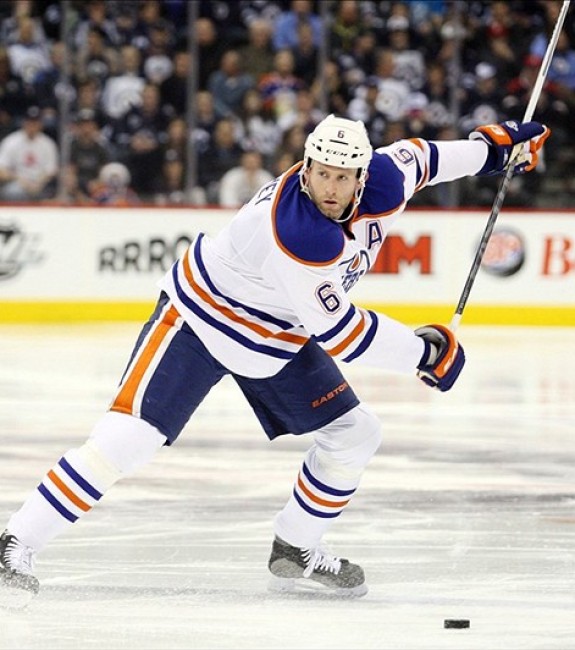 Ryan Whitney came to Edmonton from Anaheim for Lubomir Visnovsky. When the trade happened, there were rumors that Visnovsky was internally unhappy in Edmonton and most fans felt that if Visnovsky didn't want to be here, it was best to bring in someone who did. Whitney for Visnovsky seemed like a fair one-for-one deal.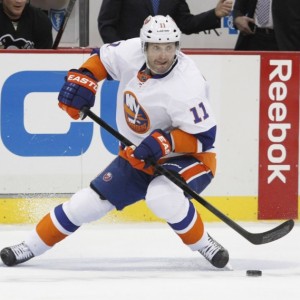 When Whitney first came to town, he was a vocal leader and said all the right things. He had 11 points in the first 19 games and looked like a good fit on the blue line. He returned for his first full season in Edmonton and fans learned two things; he was awful defensively and he almost never stayed healthy.
When he wasn't putting up average points for an offensive defenseman, he was constantly pinned in his own end. He got favorable zone starts and spent a bunch of time on the power play, but he did a terrible job keeping the puck out of the Oilers net.
Over four seasons, he also played only 139 games. The truth about his injury history came out and he wound up frequently a healthy scratch. When his game clearly regressed to the point he really wasn't an NHL caliber defenseman any longer and he finally left, he made sure to tell anyone that would listen that the Oilers were wrong for scratching him and that other Oilers should have gotten the boot, not him. It was a far cry from the Whitney who came to town saying all the right things.
Whitney has since come out in public regretting the way he left Edmonton, however he still has an ability to rub people the wrong way with his often witty, but sarcastic tweets about all things hockey.
Cam Barker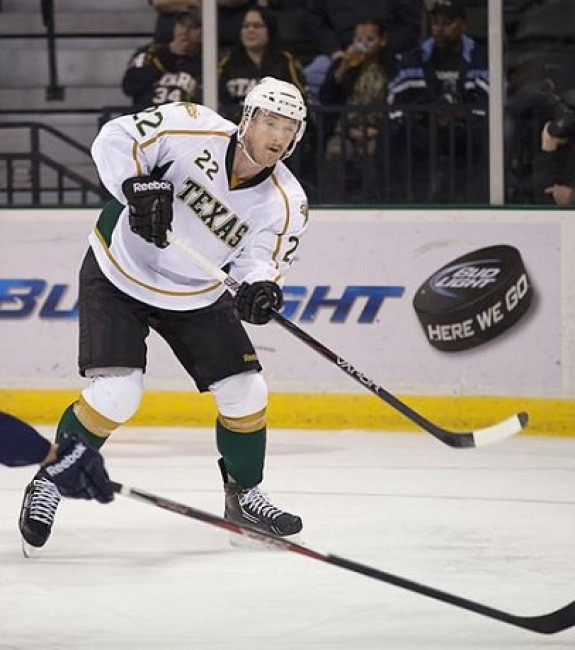 Barker was a reclamation project of Oilers General Manager Steve Tambellini. It was a massive error in judgement. Barker at one time was projected to be a big time player in the NHL. Selected third in the 2004 NHL Entry Draft, only Alex Ovechkin and Evgeni Malkin were taken higher. But, in his sophomore season in Chicago, his play fell off a cliff.
For some reason, in 2011, Edmonton thought they could turn Barker into something he wasn't and gave him a shot. Before coming to Edmonton, he'd played 71 games in Minnesota and had 12 points. He arrived in Edmonton and managed only 25 games and two points. Basically, Barker was already half a step out of the NHL and at $2.25 million for 25 games, it wasn't like he was a bargain.
After Edmonton, Barker played 14 more games in the NHL and now currently plays hockey in the KHL where surprisingly he seems to be flourishing.
Patrick O'Sullivan
I hesitated to add O'Sullivan out of fear that I might appear biased. There are some readers who may recall an earlier article I wrote about Patrick O'Sullivan calling out Connor McDavid after the Buffalo Sabres beat the Oilers earlier this season. I took offense to how quick O'Sullivan was to throw the new captain under the bus, potentially insinuating that McDavid was easily swayed by a coach wanting to pressure a 19-year-old into going along with changing a mandatory day off and making the team practice.  You can see his tweet below to my article.
Have some balls and ask for an interview instead of making up your own idea of what my tweet says. https://t.co/e0HJWyi09A

— Patrick O'Sullivan (@realPOSULLIVAN) October 18, 2016
That being said, my inclusion of O'Sullivan on this list has nothing to do with his opinion of me. His play on the ice — or lack thereof — when he was a regular NHL'er is the sole reason to put him in this company.
O'Sullivan played a total of 92 games as an Edmonton Oiler. He was brought in to be an offensive weapon and top-six forward. Not only was he not that (he had 40 points), he was a whopping plus-minus -42. The Oilers had a lot of bad plus-minus stats in those years, but O'Sullivan took the cake.
He was added alongside Ales Kotalik in a three-way trade for Erik Cole who had interest in staying in Edmonton and was a far better player. When he departed, there was not a sad fan in Edmonton. For the record, Kotalik almost made this list as well.
Denis Grebeshkov
Grebeshkov had the poor distinction of being a Craig MacTavish guy, which if you ask most fans and probably players, is not really a good thing. Grebeshkov had a run with the Oilers twice. The first was from 2007 until 2009 and the second in 2013. In his first stint, Grebeshkov wasn't all that bad. He had 57 points in 143 games and was a plus player. That was pretty rare for an Oilers defenseman in that time frame.
For some reason however, Mac-T figured it was a good idea to bring Grebeshkov back in 2013 after he'd clearly shown in his five previous professional hockey seasons he had nothing left in the tank. He was shell of the player Edmonton knew the first time around and was labelled the goat for almost every game he suited up, which was only seven that season.
Nikita Nikitin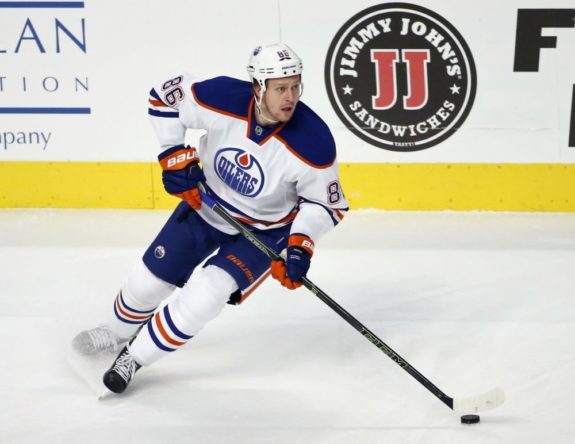 If you want to talk about a mistake from day one, Nikitin was it. The Oilers traded for his rights from the Columbus Blue Jackets (that one's still a mystery) and in the summer gave him an outlandish contract worth $4.5 million per year over two years. It was pretty clear they did so because they thought he might walk; having some leverage as a restricted free agent. They should have let him.
Nikitin was never a good defenseman for the Oilers — definitely not one worth that kind of money. It wasn't about missing him when he left (obviously no one did), it was about hating the fact, that over those two long years, he was still an Oiler and being paid so handsomely to be so lousy.
No one understood why he got the contract he did. He hadn't earned it with his previous play in Columbus and he wasn't about to live up to the lofty raise he received. Scott Howson was the rumored architect behind the trade and it still feels like a conspiracy theory that Howson laid upon the Oilers before being dismissed.
Eric Belanger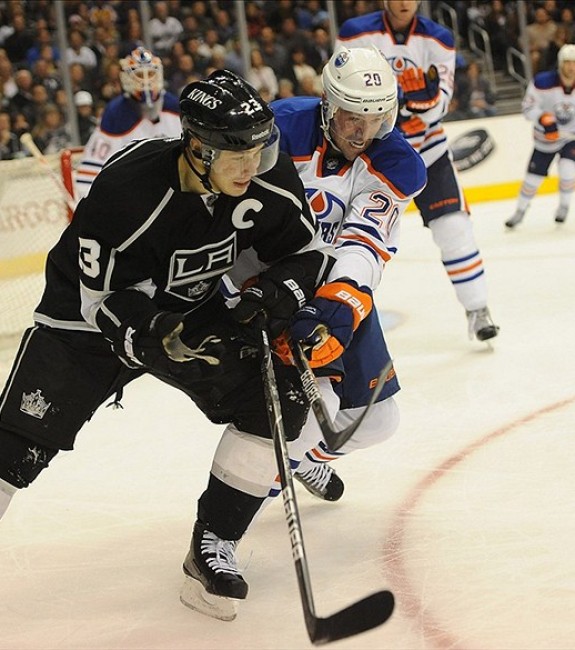 Otherwise known as the "Belanger Triangle", Eric Belanger was brought in to help the Oilers defensive two-way woes, offer some veteran leadership and contribute offensively. About the only thing he offered was some faceoff ability and sarcastic comments when his career ended.
It wasn't as though Belanger came to Edmonton a complete unknown. He had carved a successful career in the NHL with the Phoenix Coyotes, Washington Capitals and Minnesota Wild. He registered 35-40 points regularly. However, in Edmonton, over two years, he had four goals and 19 points. For a defensive forward he was second on the team in plus-minus and he didn't come at all as advertised.
To make matters worse, Belanger went on a Twitter rant in May of 2016 where he blasted the Oilers for essentially ending his career. Among other things, he called Edmonton a "graveyard for players", which is ironic considering how he personally came to be seen as the center on which the play continually died.
Notables
There were a number of others that could have made this list. Justin Schultz, Ben Eager, Nikolai Khabibulin, Marc-Antoine Pouliot, Cory Cross and more. Edmonton has a long-standing history of fantastic, Hall of Fame players. They also have some whoppers who we'd like to just as quickly forget about.
Who would you have added?
Jim Parsons is a senior THW freelance writer, part-time journalist and audio/video host who lives, eats, sleeps and breathes NHL news and rumors, while also writing features on the Edmonton Oilers. He's been a trusted source for five-plus years at The Hockey Writers, but more than that, he's on a mission to keep readers up to date with the latest NHL rumors and trade talk. Jim is a daily must for readers who want to be "in the know."
Other content contributions include: NHLtradetalk.com, The Sportster and hosting weekly video casts, THW News and Rumors Rundown, plus Oilers Overtime.
For interview requests or to provide content info, follow Jim on Twitter or his social media accounts. They appear under his photo on articles like this one.