Last week, Joel Ward officially made the transition from the player ranks to the coaching ranks, joining the AHL's Henderson Silver Knights as an assistant. It was mildly surprising that he found a job within the Vegas Golden Knights organization rather than with any of the four franchises he suited up for over his 11-year playing career, including the San Jose Sharks, where he spent his last three seasons.
The hiring of Ward fits perfectly with the heavy emphasis on character that Vegas has placed throughout its coaching ranks. At every level of the organization, you will find proven leaders and passionate, driven, motivated individuals who have bought into the culture around the franchise and helped foster a winning environment. Gerard Gallant was a part of that, and now that has spawned a like-minded group of coaches now separated by just a 20-minute drive down the I-515 rather than a four-hour flight between Chicago and Las Vegas.
That Ward's hiring has received a disproportionate amount of attention for what is typically afforded an AHL assistant role speaks to both his popularity as a recently retired former player and to his notable status as one of the few Black coaches in professional hockey. It also offers a timely opportunity to take a closer look at some of the other coaches helping to lead the Golden and Silver Knights.
Peter DeBoer, Vegas Head Coach
A journeyman minor leaguer as a player, Peter DeBoer quickly found his calling in coaching after catching on with the long-defunct Detroit Whalers of the Ontario Hockey League (OHL), initially serving as an assistant under Paul Maurice. The law school graduate has been a coaching lifer ever since, leading both the New Jersey Devils and San Jose Sharks to the Stanley Cup Final.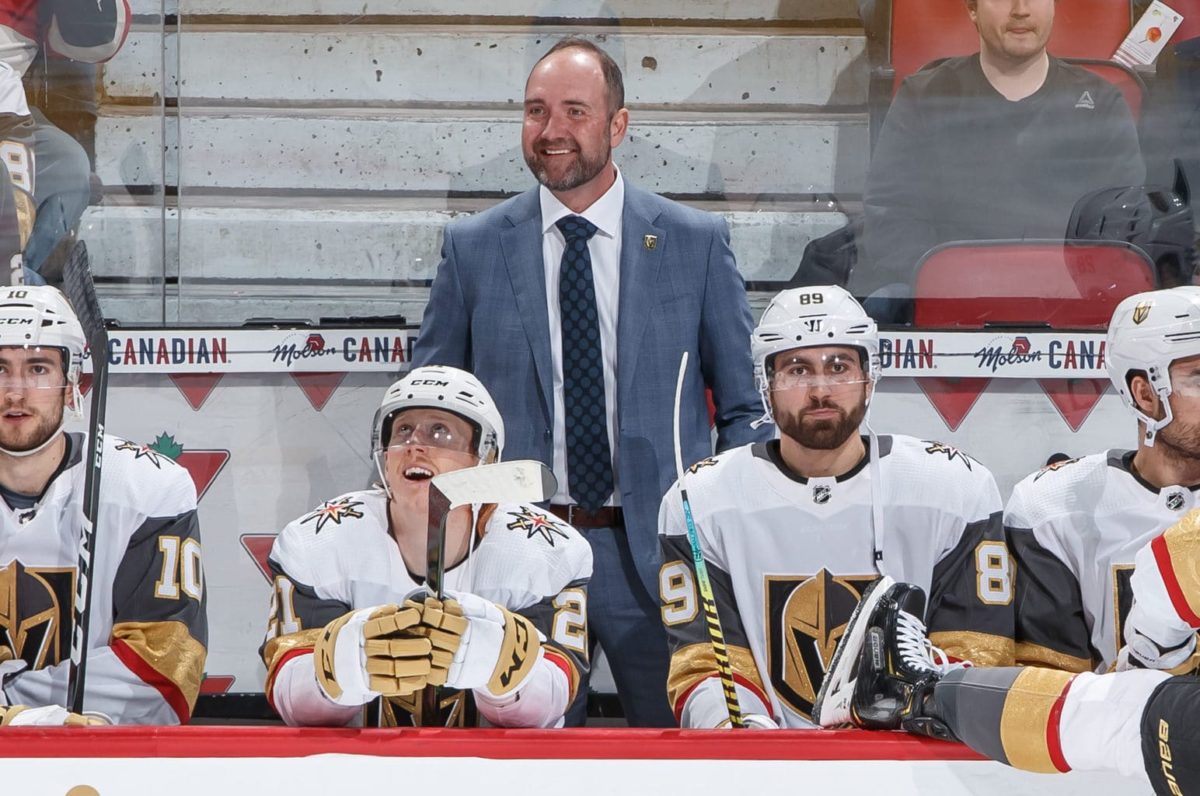 DeBoer famously joined Vegas under odd circumstances, arriving soon after the surprise firing of Gallant, who had once referred to his replacement as a "clown". Leading the Golden Knights to the Conference Final in the bubble looks good on DeBoer's resume, but he hasn't yet truly had the opportunity to take charge of the club since coming on two months before the league pause.
Steve Spott, Vegas Assistant Coach
Steve Spott is something of a shadow to DeBoer – where one goes, the other isn't far behind. That's been the case since Spott joined on as an assistant with the OHL's Whalers after DeBoer took the head coaching reins in 1995. Dating back 25 years, their partnership has also included a stint working together with the Kitchener Rangers and then reuniting in San Jose before linking up again with the Golden Knights.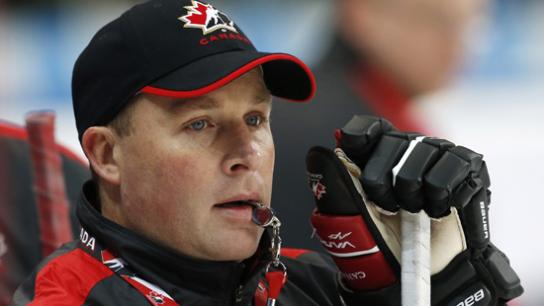 But far from merely being DeBoer's lackey, Spott brings a pretty strong track record of his own. While he's never been an NHL head coach, he led Kitchener to two Conference Final appearances in five years at the helm and took the Toronto Marlies of the American Hockey League (AHL) to the Conference Final in his first and only season behind the bench.
Ryan Craig, Vegas Assistant Coach
A veteran of 198 career NHL games and countless stops across junior and professional hockey, Ryan Craig didn't have many elite skills to speak of, unless you count his drive and determination. Over the course of a career that began in Manitoba with the Brandon Wheat Kings all the way through to the AHL's Cleveland Monsters, Craig sported a 'C' on his chest in no less than five stops during his career.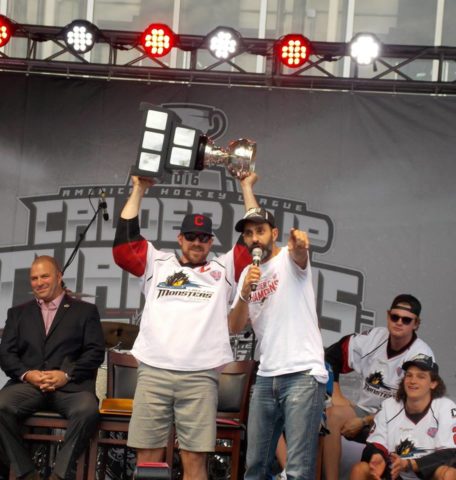 That high level of character likely helped Craig secure an assistant role on the expansion Golden Knights and has probably helped him keep the job through a head coaching change. Of course, general manager Kelly McCrimmon may have also had something to do with Craig's job security. The two go back to Craig's days with the Wheat Kings, and no one truly knows what kind of person the 38-year-old is better than McCrimmon.
Ryan McGill, Vegas Assistant Coach
The other holdover from the Gallant era named Ryan, Ryan McGill won the Matt Leyden Trophy as OHL Coach of the Year in 2017 before joining the expansion Golden Knights. The award capped off a long, successful coaching career in the junior ranks that also saw McGill lead the WHL's Kootenay Ice to the Memorial Cup in 2002.
Both Ryan's also share similarly forgettable NHL careers that didn't reach the 200-game mark. But while Craig got by on character and leadership, McGill's calling card was his toughness and willingness to drop the gloves. With the Chicago Blackhawks, Philadelphia Flyers and a brief spell in Edmonton, McGill racked up just four goals in 151 games, but he did manage 391 penalty minutes and countless fights.
Manny Viveiros, Henderson Head Coach
All Emmanuel "Manny" Viveiros has done across every step of his life in hockey is win. He won a Memorial Cup in 1985 with the Prince Albert Raiders, a Calder Cup in 1991 with the Springfield Indians and won four national championships while playing professionally in Austria. In that sense, he fits the Vegas model to a tee. True to form, he still hasn't lost at the helm of the Henderson Silver Knights (largely because Vegas' new AHL affiliate has yet to begin play).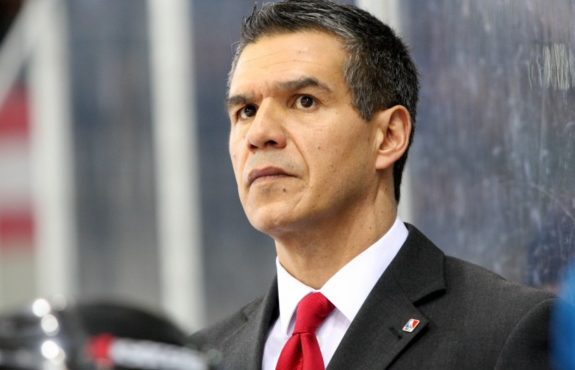 As a coach, Viveiros made a name for himself by leading the Swift Current Broncos to the WHL Championship in 2017-18, winning coach of the year honors along the way. Those WHL ties (Viveiros' most recent coaching stop put him behind the bench of the Spokane Chiefs) put him on McCrimmon's radar, but it was his dedication to implementing a system that closely mirrors that of the parent club that won him the job. (from 'Silver Knights' Manny Viveiros adjusts to new surroundings,' Las Vegas Review-Journal, 10/29/2020)
Joel Ward, Henderson Assistant Coach
Ward is a hard guy not to root for, as his Players' Tribune retirement announcement would indicate. When he suggested in the April piece that "I have a feeling I'll be back [in the NHL] in one form or another," even he probably didn't believe that those words would prove prophetic so soon.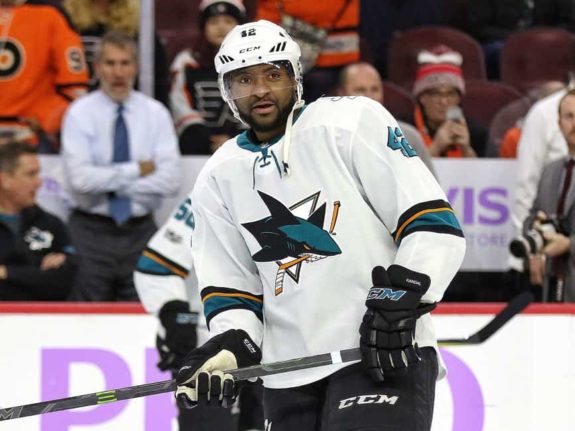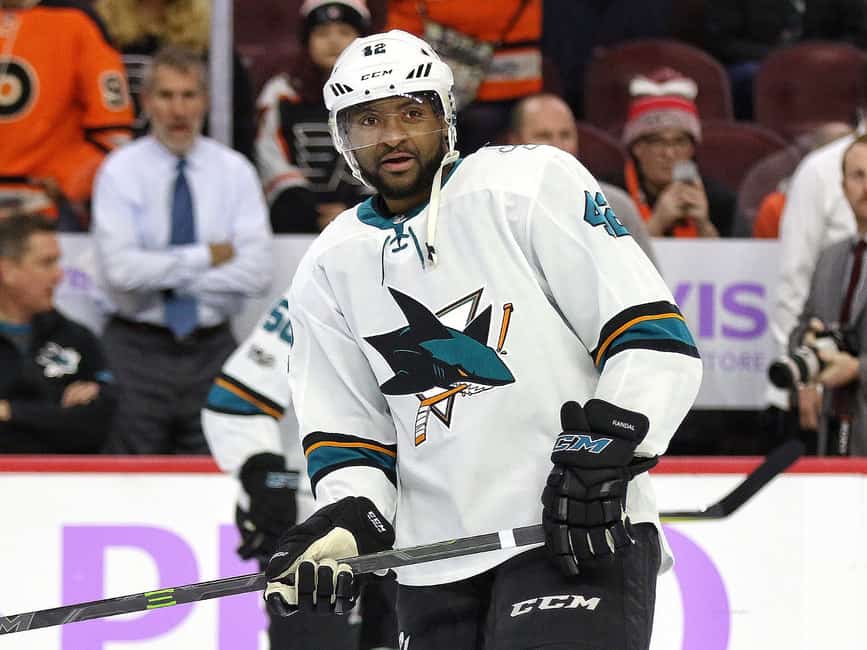 Now, Ward gets to begin the next phase of his hockey journey. He will lean on the coaching experience of Viveiros, but will also have close contact with DeBoer, his coach during his three seasons in San Jose. Most significantly, the 39-year-old gets to cut his teeth within an organization that already has a winning track record.
Jamie Heward, Henderson Assistant Coach
Ward wasn't the only recent coaching announcement out of Henderson. Jamie Heward, a well-travelled 11-year veteran defenseman, also joined Viveiros' staff. Yet another WHL coaching product, Heward rose through the coaching ranks as an assistant with the Swift Current Broncos, where he worked under Viveiros for two seasons, and then as an associate coach of the Vancouver Giants.
Although Ward is the bigger name, Heward will likely have a bigger role with the Silver Knights – at least in the beginning. He has the trust of Viveiros and more experience than his rookie co-assistant.
That's seven coaches across two levels of hockey united in their goal to forge an identity of success, hard work and winning across the organization. McCrimmon's WHL connections are one obvious linkage throughout the group, but so is a deep, diverse range of hockey experience and a wealth of character. In short, it's a group worth knowing.
---
---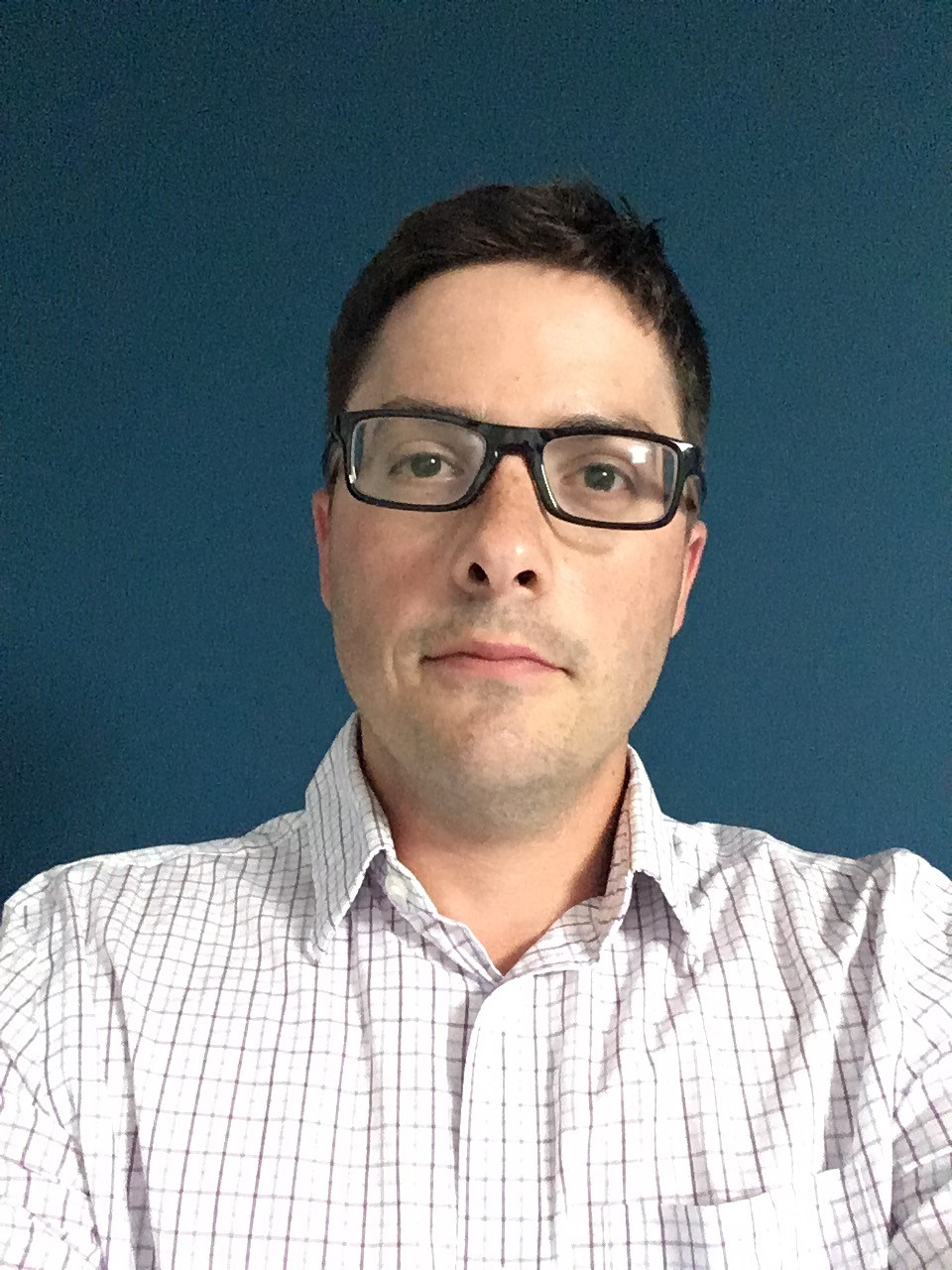 I may be a Leafs fan at heart (I've witnessed their highs and lows first-hand as a Scotiabank Arena employee), but I'm also a veteran freelance sportswriter who loves a good story. And there's been no better story in hockey over the past few years than the Vegas Golden Knights. I'm excited to be covering the NHL again on the Golden Knights' beat.