There is one magical play, a flash of eight seconds, which encapsulates everything Rick Nash. It's one of the best sequences of dangles hockey has ever seen. To me, it's a goal from a Hockey Hall of Famer.
First, he shows his power stride, bursting down the middle to beat the near side defender. As help comes, Nash uses elite hockey sense to compute he needs to get creative. It's one-on-two now. In the blink of an eye, he teases the original d-man, showing him the puck then pulling it away like a David Copperfield illusion, with mitts as soft and silky as a marshmallow. Suddenly he is face to face with another obstacle, which he turns into a pylon.
Another supernatural move, this time displaying his incredible knowledge of how to use his reach and showing off elite edge work. The goalie flails with a poke-check and Nash for the briefest of seconds loses control of the puck. But he is so locked in, so laser-focused, a simple kick from skate to stick is seamless as he taps the puck into the yawning cage.
In this one goal, you feel the brilliance of the Columbus Blue Jackets' greatest ever. You see the skill, brains and passion of a superstar. And you know he is special. Because while this goal puts everything in one tidy package, Nash's entire career is what he should be measured on. And that evaluation is worthy of a spot in hockey's ultimate shrine.
A League of His Own
Nash's career spanned 15 seasons and over 1,000 games. He potted 437 goals, many of them in spectacular fashion, and over 800 points, with three different teams. In 2003-04, his second season in the NHL, he notched 41 goals to earn the Rocket Richard Trophy as the league leader, tied with Ilya Kovalchuk and Jarome Iginla.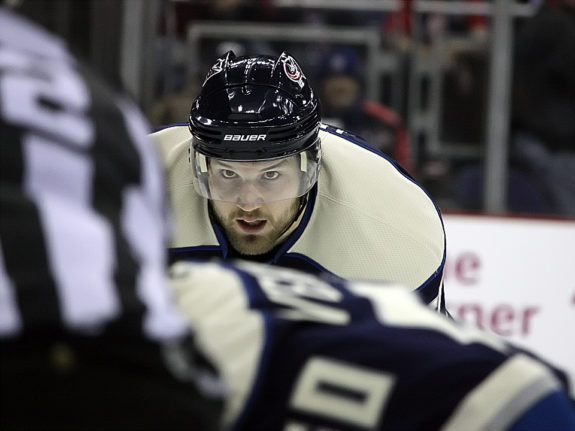 He scored more than 25 goals in a season 10 times. Six times he was an All-Star. He is the Blue Jackets' all-time leader in games played, goals, assists and points. And no current player is even close to passing him in any category. To say his resume is impressive is an understatement.
Related: Best NHL Players Not in the Hockey Hall of Fame
What Nash doesn't have is 500 goals, the yardstick some use to define a Hall of Fame player. It's a nice round number with a snazzy ring to it. The big five zero zero, halfway to a thousand. Forty-five players have reached this milestone all time and almost everyone is in the Hall. But there are reasons he didn't reach 500 goals, and in order to truly assess his candidacy, we need to consider several factors that suppressed his total.
The End of the Dead Puck Era
They called it clutch and grab hockey or the dead puck era. This period from 1997-98 to 2003-04 saw offense dry up as hooking, holding and interference were largely uncalled and scoring dipped badly. The last two years of this era were the first two of Nash's career. Let's look closer at the 2003-04 season when his 41 goals were the best league-wide.
The Blue Jackets finished near the bottom in the overall standings and they had real trouble putting the puck in the net. They scored just 177 goals all season, second-worst in the NHL. That means Nash incredibly had over 23% of all the Blue Jackets goals. Here was a 19-year-old getting the attention of other team's best defensive players and still finding a way to score at a clip unmatched on his team. David Vyborny finished second that season with 22 goals, 19 fewer than Nash.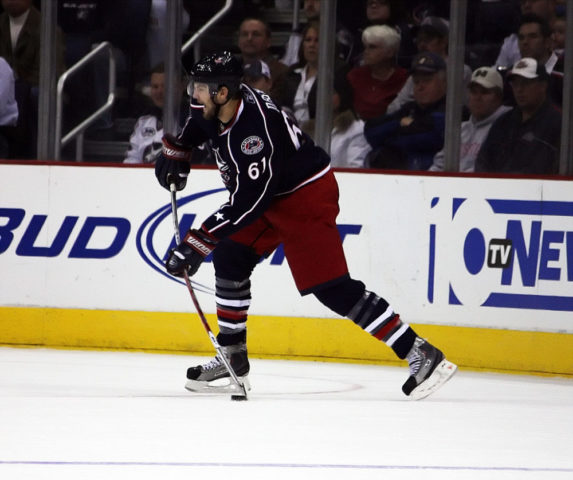 League-wide there was an average of 5.14 goals per game, the lowest average in the last 20 years. In this desert of a season, Nash's production was off the charts.
Hockey Reference has a great tool called era adjusted goals. According to this metric, the big winger should have had 48, a stunning number.
How many goals would Nash have for his career using this tool, as his totals were suppressed in other seasons too? 496. Just four away from the prestigious 500. That number surrounds him with current Hall of Famers; 16 more goals than Guy Lafleur and just seven fewer than Jari Kurri, who of course had Wayne Gretzky at his side.
A Cancelled Season
Coming off his Rocket Richard winning season, Nash wouldn't get a chance at an encore. The NHL lockout took down the entire 2004-05 campaign. But it didn't stop the Ontario native's rapid rise to stardom. He bolted for Switzerland to suit up for HC Davos, shredding the top Swiss league with 46 points in 44 games. He put home another nine goals in the playoffs to lead his squad to the league championship.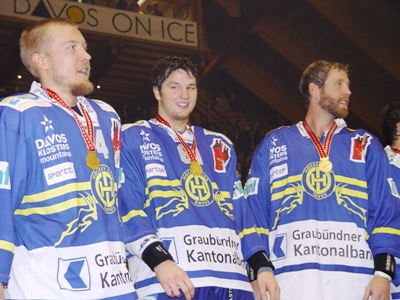 How would these totals have translated back to the NHL if the season wasn't canceled? Alex Ovechkin, taken first overall in 2004 by the Washington Capitals, two years after Nash, saw a big jump in his scoring from his second to third season, popping from 46 to 65 goals. Another top choice, Connor McDavid, jumped 11 goals from his second to third season in the NHL. I'm not comparing Nash to Ovechkin or McDavid, but it is not unheard of for an advanced young player to see growth in his third season.
Could Nash have reached 50 goals in 2004-05 if there was a season? You can easily make that argument based on his dominance overseas and some of the comparable players highlighted above. The fact is, he was robbed of that opportunity and we can only speculate just how great he may have been that season.
On the World Stage
The Hall of Fame isn't the exclusive domain of NHL legends. International achievements are recognized and honored. Nash can also check that box in his portfolio. Wearing the maple leaf on his jersey for Canada, he's won a World Championship (2007) and two Olympic gold medals (2010 and 2014). He was a point per game player, racking up 53 in 54 games.
In 2010, Nash was unbelievable at the Vancouver Olympics, but his five points in seven games don't tell the whole story. He showed the physical prowess of a power forward with the deft touch of an elite play-maker. On hockey's biggest stage, he not only proved he belonged but that he belonged with the game's best.
Later in his career, as he moved on to the New York Rangers and Boston Bruins, Nash struggled with injuries. When he couldn't play the game the way he knew how he hung up his skates. He left an indelible mark.
I know Nash isn't a lock for the Hall of Fame. Some will simply look at his numbers and say they aren't good enough. They'll check out his career stats and scoff that he didn't hit 500 goals. But these figures don't color the full picture. He was a rarity, an imposing winger who possessed the combination of elite skill and hockey sense few have ever had. He was one of the most dangerous offensive players of his era. And if I had a vote, he'd been enshrined in the Hockey Hall of Fame as soon as he is eligible in 2021.
---
---