The Montreal Canadiens find themselves in different circumstances than the previous few seasons. Many different factors lead to the conclusion that the Habs need to be in win-now mode.
Trading for a veteran defenceman, star players on team-friendly contracts, and the best goaltender in the world all mix together to force Marc Bergevin to go for broke.
Players like Max Pacioretty, Brendan Gallagher, Alex Galchenyuk and Carey Price are all on relatively cheap contracts. Along with that, the Habs have plenty of prospect and draft pick capital with nine picks in the first three rounds of the upcoming 2017, 2018 National Hockey League Entry Drafts.
Bergevin put all his cards on the table this offseason with the bold moves he made. All of these decisions indicated to the fans of the CH that he's decided to make a serious push for the Stanley Cup. If that is the case, how can he go about solidifying his team as a top-flight Cup contender?
Current Situation
As we sit in the month of December, the Canadiens are one of the top teams in the NHL. They have Carey Price, who looks to be in the running for both the Hart and Vezina Trophies once again, and Shea Weber, who's making his case for the Norris Trophy.
On the forward side, they've struck gold with the controversial signing of Russian superstar Alexander Radulov and Galchenyuk looks the part of a number one center as he is in the top 10 in the scoring race.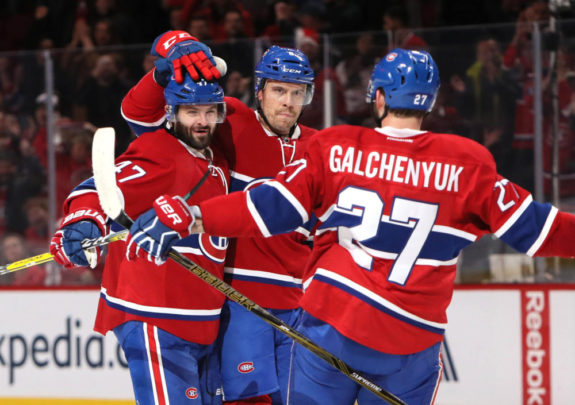 Now despite all the good that's come so far, they still have some significant holes to fill. The decline of Tomas Plekanec is astonishing but very predictable. I have said since the summer that the Canadiens needed to find a way out of his contract before it comes back to bite them. Well, they didn't and it's taken a chunk out of them.
Plekanec at this pace would be lucky to get eight goals this season. That's inexcusable for a $6 million cap hit. I've also said all along that for this edition of the Habs, he would be best used as a third line shutdown center if they did keep him. The problem that creates on the roster is the lack of a number two center.
Another pressing need is depth on the blue line. The Habs have long been rumored to be in play for a top four defenseman. Names like Cam Fowler and Dougie Hamilton have been tossed about but I don't think that's realistic at this point.
Bergevin's job between now and the trade deadline is to patch up these holes. Sure it's easy to lay it out and say it, but how can he actually do it?
Possible Targets
So we've established that the two glaring needs on the 2016-17 edition of the Canadiens are a second line center and a top-four defenceman.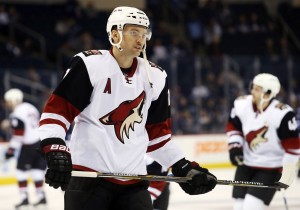 Any time a team is looking to upgrade their top six or top four offensive and defensive units, it doesn't come cheap and their usually aren't guys that are readily available to go after. Bergevin is going to have to get creative.
With regards to the center position, there are two standout options. One comes in the form of Martin Hanzal. The Arizona Coyotes forward is on the books for $3 million this season and will be a free agent in the summer. Together with his point production, injury history, and his expiring contract, I can't imagine this would be a hard deal to make with Arizona.
A young team like the Coyotes would presumably want to add to the youth movement. I could see a draft pick and an NHL-ready prospect getting this deal done at the deadline or even earlier. It's no question that Hanzal would be an upgrade over a player like David Desharnais but there's no guarantee he can push you over the hump.
Another possible target will take more than prospect and draft pick capital to get done. Ryan Nugent-Hopkins from the Oilers should be in Bergevin's discussions. Like Hanzal, the point production isn't up to the talent level he possesses. This could be one of those "change of scenery" situations that would be good for the player and the team.
https://www.youtube.com/watch?v=vWKn8Jbw7xU
A playoff contending team like the Oilers would be reluctant to trade RNH without a considerable haul coming back. This deal would likely take a roster player, draft picks, and prospects. With his $6 million cap hit, the Habs would need to send some money back anyways, which makes the deal a bit easier to make. However, there's no guarantee the Oilers make this move but Bergevin should be calling anyways.
Moving on to the defensive side of the puck, the Habs need more depth. Bergevin wants to make a deal for a defenseman. It's been out there since the summer and we know he's been working on it. The problem is, possible targets like Hamilton and Fowler have basically solidified their place on their respective teams and it doesn't look like their moving anytime soon, especially with Hamilton, if you believe Brian Burke.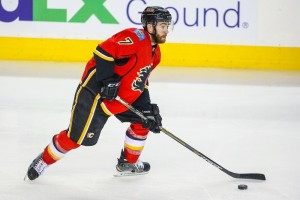 That makes the targets limited, as defensemen are even more hard to come by than centermen. However, there is one guy that's under the radar that the Habs could go after — T.J. Brodie.
I know it's a stretch but the Canadiens haven't been rigorously scouting Calgary games for anything. I'm sure they're in on Hamilton but they should also be in on Brodie. He would solidify the top four and give the Habs much needed depth going into the playoffs.
A possible Brodie trade would take the most ammunition. There are no parameters in place about what that might be, or if Calgary is even in the market to trade a defenseman. However, it is public knowledge that there has been a strong presence at Flames games this season and it's surely not for a single player.
Can It Be Done?
Anyone can be traded for the right price. In Bergevin's case, he needs to get it done. He knows he's going to have to re-sign many key players this offseason and this might be the best chance for him to load up before he makes those financial commitments. He also has the pressures of the prime of Price's career and in Weber's final elite seasons on his shoulders.
Draft picks and prospects won't help them win a Cup now. The only way they can be of use to the Canadiens at this stage is if they are traded for NHL-ready assets.
Bergevin has been adamant that he hates trading away the future of his hockey club. However, with what has transpired in Montreal over the past few seasons, it might be his last chance to secure a future for himself as the manager of the Habs.