For the Erie Otters, this season's OHL playoffs is championship or bust.  When you have top end talent on your roster, players such as Connor McDavid, Dylan Strome, Nick Baptiste, and others, much is expected from you.
Going into their 1st round series with the Sarnia Sting, most predicted that the Otters would have no trouble making it through to the next round.  They are up 3-1 in their series, so it would appear that things have been smooth sailing for them.  Actually, this series has been anything but smooth sailing.
Sarnia went into Game 1 with time to prepare and confidence.  The end result was a Game 1 road win that nobody saw coming.  Their goaltender, Taylor Dupuis, was the difference maker, stopping 32 of 34 shots.
Even though Erie has won the next 3 games of this series, it hasn't come easy for them.  A good 2nd period saved them in Game 2.  They gave up the 1st 2 goals of Game 3, before swarming back to take the lead, only to lose it again.  Midway through the 3rd period, Connor McDavid scores the eventual game winning goal.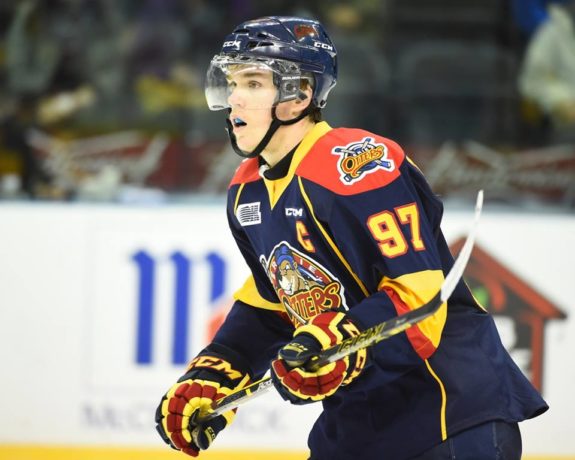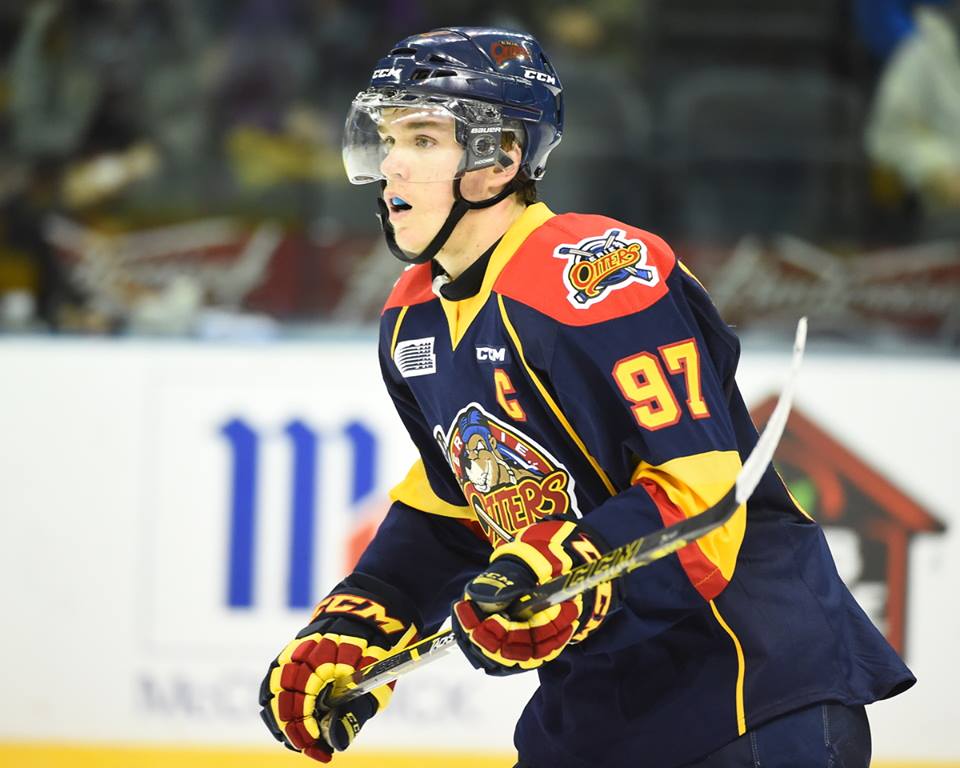 They then give up the 1st 3 goals of Game 4, forcing Otters netminder Devin Williams from the game.  With backup Dan Dekoning in, the Otters are able to tie it at 3 in the 3rd period to force overtime, only to see Dylan Strome win it for Erie.
You wouldn't think there would be a storyline here, since the favored team is up 3-1 in the series, although it hasn't been easy.  Actually, this series has developed a storyline that will be worth monitoring for the rest of these playoffs.  Yes, The Otters are winning.  Yes, Connor McDavid has 6 points in 4 games, including a game winning goal.  But a closer look reveals a much bigger story.  Sarnia may have given everyone else a blueprint of how to at least slow, if not stop, Connor McDavid.
The question of how to stop Connor McDavid is one that many have asked, but few have been able to answer.  This series has given some insight into how one could go about that.  Sarnia hasn't been able to stop him, but they've been able to slow him, at least from his production of this season.  Just what has Sarnia been able to do?
.@StingHockey are flying so far tonight, @ErieOtters haven't matched their intensity yet…not even close #erie

— Erie Times-News | GoErie.com/Sports (@GoErieHockey) March 29, 2015
Live In The Passing Lanes
Sarnia has made a concerted effort to get in the way of everything, whether it was a pass or a shot.  Erie struggled in the 1st 2 games getting pucks through.  This was especially evident on the power play.
Erie thrives on their passing game to set their power play up.  Sarnia saw this, and has taken advantage.  The Otters are only 3 for 17 in this series on the power play, which is way down from their 31% conversion rate on the season.  There have been lots of blocks, and intercepted passes by Sarnia.
The 1st way to shut down the Otters and McDavid is to slow their power play down.  Your team has a better chance of success the more you play 5 on 5.  Recall also that McDavid told us in our Q & A that he is a pass 1st player.
Couple of big saves from Dupuis…@StingHockey kill off the 2-man advantage.This game is eerily similar to Game 1 #erie

— Erie Times-News | GoErie.com/Sports (@GoErieHockey) March 28, 2015
Have Someone Shadow McDavid
Sarnia has enlisted the services of Joshua Chapman to do this deed.  Chapman can skate, and has size to matchup well with McDavid.  Chapman has been able to not only keep up with McDavid in the offensive zone, he has been able to separate the puck from him on several occasions, leading to a Sarnia breakout.
To add to the shadowing effect, Chapman has also made sure McDavid knew he was following him.  A little slash here, an extra shove there, whatever it took to remind McDavid he would be his shadow.
It has been effective.  It caused the Otters to switch up their lines, in an effort to get McDavid away from Chapman.  As the playoffs go on, the competition will get better.  Those teams will have Joshua Chapman like players that should shadow McDavid.  To be successful, McDavid's time and space must be limited.  Make him make a quicker decision.  Make someone else beat you.  The shadowing effect is an effective strategy to help slow or shut McDavid down.
.@StingHockey really clogging the middle of the ice, forcing @ErieOtters outside and to make longer passes…simple but effective #erie

— Erie Times-News | GoErie.com/Sports (@GoErieHockey) March 27, 2015
Make McDavid Play Defense
If McDavid is going to be on the ice, make him do something that limits his scoring opportunities.  The best way to do that, make him use his energy in his defensive zone.
Sarnia, to a degree, has been able to do that, especially at the beginning of games, most notably Games 3 and 4.  They constantly had the puck.  They had momentum.  They made the Otters work in their defensive zone.  It led to goals for them and limited chances for McDavid.  If Erie does face the Sault St Marie Greyhounds, you will see this in full force.
Easier Said Than Done
Despite all that Sarnia has done, Erie has been able to overcome them in taking a 3-1 series lead.  That shows how special McDavid and the Otters are.  McDavid is still producing, and the Otters are still winning, even though Sarnia has slowed them down.  It is much easier said than done when it comes to the idea of shutting McDavid down.
But, other teams, such as London, will see what Sarnia did to give Erie fits, and try to do that themselves.  If nothing else, Sarnia has proven that there is a way to stop the McDavid freight train.  Now it will be fascinating to see if anybody can do it in a 7 game series.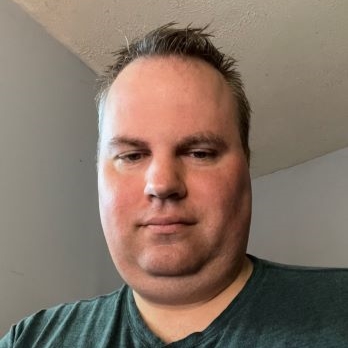 I am a fully credentialed writer who covers the Columbus Blue Jackets, Cleveland Monsters and Erie Otters as well as the Ontario Hockey League and NHL Draft. The 2021-22 season will mark eight seasons with the Hockey Writers. I am also the site's Credentials Manager.