In Friday night's game four of the AHL's Eastern Conference Finals between the Hershey Bears and Toronto Marlies, Bears defenseman, and Washington Capitals prospect, Madison Bowey received a five-minute major for elbowing the Marlies Kasperi Kapanen, as well as a game misconduct.
On the way to the dressing room, under supervision of a linesman, Bowey continued to yip at Kapenen.
According to reports early Saturday (mostly from Twitter), Bowey was being investigated by the American Hockey League for uttering a homophobic slur towards Kapenen while exiting the ice. Multiple video clips and animated gifs attempted to show the alleged slur.
Caps prospect Madison Bowey could face supplemental discipline for high hit, possible slur https://t.co/1snVsmRJwq

— NHL on NBC (@NHLonNBCSports) May 28, 2016
By early Saturday afternoon it was being reported that the AHL had opened an investigation into the potential slur, although no official announcement from the AHL had, or has, been released.
Madison Bowey's comments to Kasperi Kapanen last night are being investigated by the American Hockey League. No timeline on a ruling yet.

— Jeff Veillette (@JeffVeillette) May 28, 2016
In case it's not out there yet, the alleged homophobic slur by Madison Bowey against Kasperi Kapanen last night is in the hands of the AHL.

— Steve Dangle Glynn (@Steve_Dangle) May 28, 2016
And finally, late Saturday, new reports emerged stating that the AHL investigation (still not officially announced) had determined that Bowey did not utter a homophobic slur, and had been cleared.
AHL cleadrs #Bears d-man Madison Bowey of wrongdoing for alleged slur. The elbow to head of #Marlies Kasperi Kapanen still under review.

— Rob Longley (@longleysunsport) May 29, 2016
No official announcement of the investigation, or the decision to clear Bowey, has come from the AHL or any of it's representatives directly. If and when that happens we will update this story. For now it looks like this alleged incident has been reported, and resolved, in the Twitterverse.
Visit our THW Newsdesk for the latest all-day everyday hockey news from around the world, and follow us on Twitter, like our Facebook Page, and join the debates in our Facebook Group.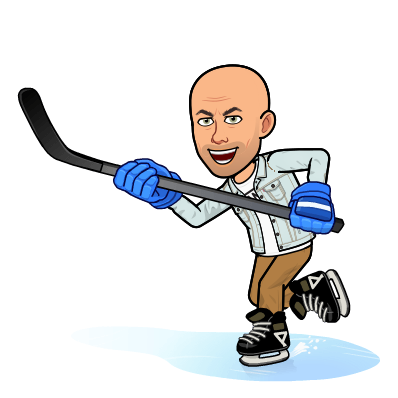 Grew up in the 'hockey town' that launched the careers of Bob Gainey, Roger Neilson, Scotty Bowman, Chris Pronger and Steve Yzerman, to name only a few – Peterborough, Ontario. Spent a misguided life in the world of politics. (Sorry Mom) Trying to atone for those sins by publishing the best hockey stuff available. You can email me directly at Dean@TheHockeyWriters.com. I don't accept emails written in Sanskrit or asking me to help you transfer your family funds from Nairobi…even if you are a Prince. Thank you.