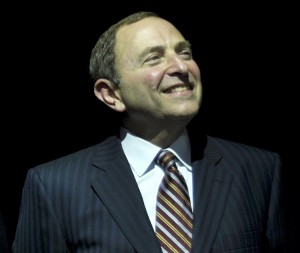 The preset deadline of September 15th has come and gone and little to no 'public' progress has been made between the NHL Board of Governors and the NHL Players Association.  In fact, I think you'd be more inclined to suggest that the two sides have regressed from resolution rather than move closer to it.  Most news outlets are now reporting that the two sides are hopeful to get back to the table.
We've seen this before.
Last Wednesday, the NHL announced that it had cancelled all pre-season games up until September 30th and all of a sudden, all of this is becoming very real.
Without resolution, the migration of the world's best male players has begun.  NHL Players are starting to punch their tickets out of town to go and play in all of the other 'best' leagues in the world.
Some will stay in North America and play for their team's AHL affiliate. Like a lot of other AHL Teams, Edmonton's AHL affiliate will have three promising future stars in their lineup.  Some will go to the KHL, more will play in Sweden, Germany, Switzerland to name a few, but overwhelmingly NHL Players will go somewhere else and will play the game they love to play and get paid to do it.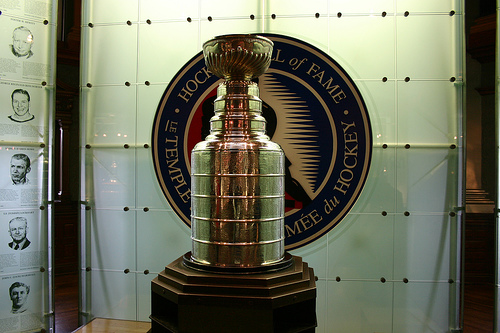 And while the two sides remain far apart, the Stanley Cup sits in a quiet room at the 'Hockey Hall of Fame' in Toronto.
And fans keep their beer on ice, until their favorite teams come back.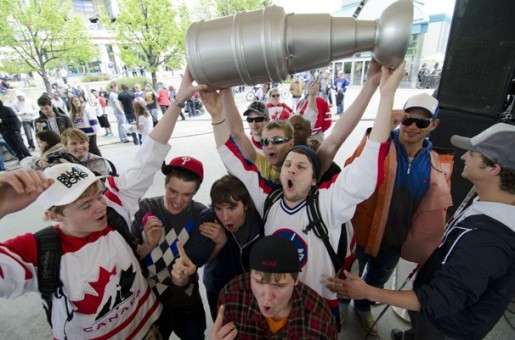 However, while the players and owners sit on the sidelines, the Stanley Cup doesn't have to.
Unlike other Hockey trophies and those of the other major sports leagues, the Stanley Cup does not belong to the league that currently contends for it, the NHL.  Instead the Stanley Cup belongs to Canada and to Hockey.
Let's face it, the fact that the large, silver mug, cherished by Hockey Fans, will not be contended for, hoisted or unveiled at the beginning of next season is a travesty.
So with that in mind, I ask you, who should play for the Cup?
All other interesting scenarios aside, my vote is that the world's best hockey women should play for the Stanley Cup.  Yes it's true that the depth of hockey talent does is not as prevalent among women, but it should be noted that the sport is one of the fastest growing in Canada.
Women's hockey has also provided us with some of the best Olympic moments, at least on this side of the Atlantic.
Don't think that the woman's hockey rivalry between USA and Canada matters? Check out this video which captures one of the most exciting hockey games of the year between for World Championship Gold.  You won't be dissapointed.
This is not meant to disrespect Adrienne Clarkson, the Clarkson Cup or any of the other great hockey leagues in the world, but for a professional sport which is still in its infancy, Woman's hockey would benefit the most from playing for Lord Stanley's mug.
Would you not like to see the 3 time and back to back champion Montreal Stars defend their CWHL title by going for the Stanley Cup?
Will Toronto finally make a post season?
Quite frankly, it would tell the world about some of the great names in Woman's hockey; it would also tell some of the great woman's hockey stories.
Here's one that you won't soon forget.  Twenty years ago, on September 23rd, 1992, Manon Rheaume became the first woman to play in an NHL Exhibition game.
The Stanley Cup predates the NHL and it should live on despite what the NHL and it's players are doing.
Not unlike the 'History will be made' ad campaign for the 2010 Stanley Cup Playoffs featuring Pavel Datsyuk and many other great stars, this league and it's players seem to want nothing more than to go backwards.
NHL: Don't take another step backwards.  While you settle your business in the back office, let the world's best women play for the Stanley Cup.  It's not a gimmick.
History will be made.  And who knows for Fans in Toronto, perhaps this could mean a parade?
Twitter: @StonemanStephen | Email: stoneford@yahoo.com | Stephen's archive
For every Maple Leafs article on THW, follow @THW_MapleLeafs  on Twitter
Stephen is a writer for thehockeywriters.com covering the Toronto Maple Leafs and other Hockey Matters. Stephen attended Canadore College in North Bay, Ontario where he studied Broadcast Journalism and covered local sports for both Radio and Television. This included news coverage for the OHL's North Bay Centennials. In his personal time, Stephen blogs for his several fantasy hockey leagues.