The other day I wrote "Who Fights Cancer in a Lockout?" at Overtime, noting that should the lockout cancel games in October, it also cancels the biggest charity initiative of the NHL season, "Hockey Fights Cancer" (HFC). This means that the league, the players, and the fans won't take part in the league-wide initiative, resulting in about $1 million not going to cancer charities this year.
Well if the NHL won't do it, and the NHLPA can't do it, then we the fans should.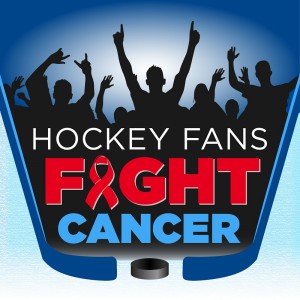 To that end, I've created a grassroots fundraising team with the Livestrong Foundation entitled "Hockey Fans Fight Cancer."
100 % of donations go to Livestrong.
100 % of donations go straight to Livestrong, meaning your donation never changes hands except from you to them.
Charity & foundation watchdog CharityWatch ranks Livestrong among the highest cancer charities operating today so you can trust your donation is being put to good use.
The lockout means plenty of leftover hockey-related revenue. All I'm asking is a donation of $1 to $5 per fan.
To visit the team page or to make a donation, click HERE.
The URL is: http://laf.livestrong.org/goto/HFFC
The NHL can afford to act leisurely. Cancer patients cannot. As a cancer care advocate for people diagnosed with blood disorders, and as someone who has lost somebody close to me to cancer, I can vouch for that reality. If you prefer to donate to another charity, like Susan G. Komen or Prostate Cancer Canada or the Pancreatic Cancer Action Network, please do.
This is a chance to show the world that the bottom-line driven, fan-neglected choices made by NHL ownership don't define us as a fan base.
Signed,
Ross Bonander, hockey fan
Ross Bonander is a freelance health writer and book editor. He is the editor of 13 quotation collections– six of them hockey-related, including his most recent, Modern Hockey Quotations. His homepage is RossBonander.com.