A collection of the latest news from around the world of hockey:
After the second round gets underway tonight, we still have to finish off the first round. The Anaheim Ducks not only have to beat the Predators if they want to advance, but they also must beat their own playoff demons. The Ducks have lost the last four game 7's they've played in, and their inability to close out a series brought them back to another elimination contest. Who will win? I think the Ducks slay the dragon and move on. But I wouldn't be at all surprised if Nashville came out victorious. [National Post], [ESPN]
As for the Islanders/Lightning series, I think Tampa is a scary team. They made quick work of the Red Wings (although Detroit wasn't any good) without Stamkos and Stralman. Their captain made an appearance at practice, but he won't be back anytime soon. [Toronto Sun]. Can John Tavares lead his Islanders to victory? [Sportsnet]. He will have to contend with his 2009 draft buddy Victor Hedman all series long. [Tampa Bay Times]
Does Jonathan Drouin make sense for the Oilers? [Beer League Heroes]
Leon Draisaitl still has some improvements to make. [Cult of Hockey]
John Carlson kept himself busy while nursing an injury. [Washington Post]
Dan Boyle was not a happy camper in his exit interview. [Puck Daddy], [Business Insider]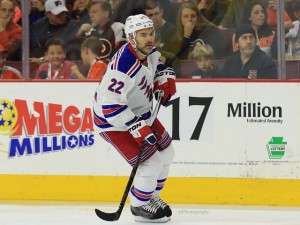 Panthers captain Willie Mitchell is likely to retire from hockey. [Todays Slapshot]
Brayden Schenn will start next season by serving a suspension. [The Hockey News]
Can the goalie tandem of Mason and Neuvirth work moving forward? [Along the Boards]
Right Sean, that's easy to say now since it can't happen. [TSS]
The Blackhawks will once again have to navigate the salary cap if they want to get back on top. [THN], [Edmonton Journal]
Tyler Seguin still hasn't begun skating after his latest setback. [Fox Sports]
That Mitch Marner is pretty good, eh Leaf fans? [Hot Stove]
And finally, the Blues youth movement is helping to fuel their playoff run. [TSN]
Marcy, a former hockey player, is a hockey correspondent on CTV News and TSN radio. She began her career as a Sports Journalist in 2009 and has been part of The Hockey Writers since 2010, where she is currently a senior writer and editor.