The Anaheim Ducks made news, while the league prepares for training camps to open in just over a month. Here's your news for Sunday, Aug. 9.
Here's the info on the Ducks' four-year signing of winger Jakob Silfverberg. [OC Register] The offensive plans for the Ducks are practically set with Silfverberg's extension. [Rant Sports]
Future draft pick Auston Matthews is headed to Switzerland for this coming season. [Five for Howling] The decision sure did come at a surprise for those expecting him to stay in North America. [Arctic Ice Hockey] Future stars could follow in Matthews' steps. [Fox Sports] At the National Junior Evaluation Camp, Matthews made a move that turned a lot of heads. [The Score]
Auston Matthews says he's excited to go to Switzerland. Mom is headed to Europe with him. #NJEC pic.twitter.com/XtrDzKf2vB

— Joe Yerdon (@JoeYerdon) August 8, 2015
The Penguins signed forward Matt Cullen … but why? [Today's Slapshot]
Capitals fans, as well as fans of mascots around the world, will enjoy NHL 16's newest announced feature. [CSN Washington]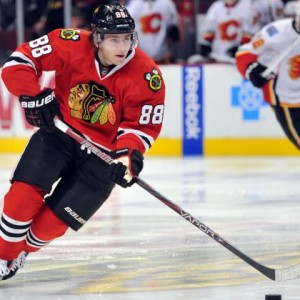 Creators of NHL 16, EA Sports, may have trouble coming if the Patrick Kane situation continues down the same path. [Chicago Sun Times]
Blackhawks owner Rocky Wirtz feels "anger" and "disappointment" with Kane's predicament. [Patch.com]
Josh Cooper of Puck Daddy interviewed Anthony LeBlanc, co-Coyotes owner. [Puck Daddy]
The Bruins' defense is facing some questions heading into 2015-16. [Pro Hockey Talk]
A close look at Flyers prospect Ivan Provorov. [Dobber Hockey]
[optinform]
I am a former NHL media member and reporter for the St. Louis Blues, working for various media outlets. Currently, I am an NHL News Writer and Editor for The Hockey Writers. I live in St. Louis and work as a freelance copywriter in numerous industries.