It was 2004. The Tampa Bay Lightning had just won the Stanley Cup. The hockey world was on the cusp of losing an entire season to a lock-out. But for a couple of teams, their future was about to change. The top-2 players available in the draft were seen as a potential franchise changers. The Pittsburgh Penguins finished dead last in the standings, and had the greatest odds to choose first overall. However, the lottery balls didn't fall their way, although in retrospect, it was the best thing that could have happened to them. (Because they didn't draft first in 2004, and there was no season in 2005, their lottery odds were improved in the Sidney Crosby draft. Had they drafted first in 2004, it would have lessened those odds).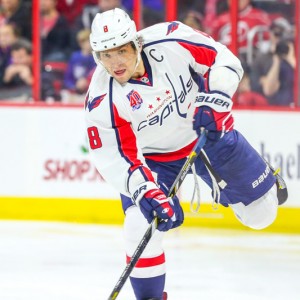 The Washington Capitals, who finished in 28th place ahead of the Penguins and Chicago Blackhawks, ended up winning the lottery in 2004, and selected Russian winger Alex Ovechkin with the first overall pick. I would consider Ovechkin to be the best goal scorer of this generation by a long shot. He's had knocks on his defensive commitment (though it has improved under Barry Trotz), and he can be viewed as a one-trick pony, but when he's scoring 50 goals, the rest of his game doesn't matter as much. He hits like a freight train, making him dangerous in more ways than one. He wouldn't be considered the kind of guy who makes the players around him better, but he's not a centerman. Ovechkin does his job and does it well.
The Capitals lucked out, because the guy chosen third overall was defenceman Cam Barker, who no longer plays in the NHL. Don't feel bad for the Pens, though. They chose Evgeni Malkin with the second overall pick, and he can hardly be considered a consolation prize. He has a Hart Trophy, a Conn Smythe and two scoring titles to his credit. The situation reminds me a little bit of what happened this past summer in the draft lottery. The Buffalo Sabres finished last and had the best odds to pick first, but they were passed by the Edmonton Oilers. It will be interesting to look back 12 years from now, and see if there's a big difference between Connor McDavid and Jack Eichel, because Ovechkin and Malkin are considered to be two of the best players in the league, and have been for a long time.
But back to the Capitals. Prior to winning the 2004 lottery, the Caps had very little to be excited about. Since making an appearance in the Stanley Cup final (and losing) back in 1998, Washington was one and done in the playoffs for three seasons, and didn't make it at all for the other three. They were in a state of rebuilding, after trying to build a winner with veteran players like Jaromir Jagr, Peter Bondra, Sergei Gonchar and Robert Lang. It didn't work out as planned. Winning the draft lottery was just what they needed, securing a player who would change the course of their franchise. Selecting Ovechkin was more than just getting a good player. It changed the perception of the team.
But the re-build wasn't built-in a day. Despite Ovechkin's presence, the Capitals missed the playoffs the next two seasons, finishing last in their division. The Caps still had a lot of veterans on their team, and it took them quite a few seasons to really start forming their new identity. Unfortunately, the team that they built, focused on a high-powered offence, didn't result in postseason success. They won the southeast division five out of the next six years, including a President's Trophy in the 2009-10 season, but never got past the second round. In fact, Ovechkin, at 30 years-old and playing in his 11th NHL season, has yet to reach a Conference final (one would suspect that could change this year).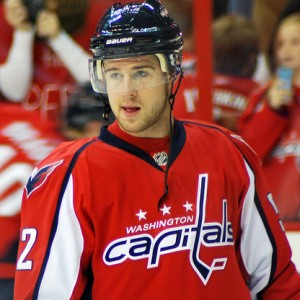 The Capitals were able to re-build and find a lot of regular season success, but they had to essentially re-shape their entire philosophy and identity because they weren't getting anywhere close to a Stanley Cup championship. The Caps chose another important player in 2004, and that was defenceman Mike Green. He had some massive offensive years as a member of the Capitals, but once the point totals dropped, the defensive deficiencies became more apparent, and the Caps were forced to move on. At one point in time, it would have seemed crazy to think that Green wouldn't be part of the solution. But sometimes, what you have isn't working, and you have to make changes.
The Capitals have managed to build their current roster through some great drafting, and some key moves in free agency. They chose top centerman Nicklas Backstrom (probably one of the most underrated players in the league) with the fourth overall pick in 2006. In 2007, they picked defenceman Karl Alzner fifth overall. 2008 was a very important year, as they picked defenceman John Carlson with the 27th overall pick, and stole Braden Holtby way down in the fourth round, 93rd overall. Marcus Johansson and Dmitri Orlov came along in 2009, at 24th and 55th overall respectively. Probably their best selection next to Holtby was centerman Evgeny Kuznetsov in 2010. He fell all the way to 26th overall because other teams were afraid he'd stay in Russia. The Caps took the risk, and it paid off.
They chose Filip Forsberg in 2012, and then traded him for Martin Erat, widely known as one of the worst trades in history. But they also picked up Tom Wilson that year (16th overall), another piece of their puzzle. They drafted Andre Burakovsky in 2013 with the 23rd overall pick. What's interesting about the Capitals draft history, is that other than Holtby, Orlov and back-up goalie Philipp Grubauer, all of the key players on their current roster were first round picks. I have long criticized the Oilers for very poor drafting in the later rounds, but the Capitals have proven that you can in fact build a core in the first round of the draft.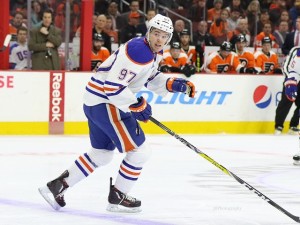 But, before Oiler fans get too excited, it was also some good trades and signings that have given the Caps the team they have right now, the team that is poised to go on a lengthy Stanley Cup run. They signed defencemen Matt Niskanen and Brooks Orpik as free agents. They traded for winger T.J Oshie, whose style of play fits the Caps perfectly. Even the addition of Mike Richards has proven to be a shrewd move. And then of course they brought in grizzled veteran Justin Williams, who knows exactly what it takes to win a Stanley Cup, and has provided the kind of experience that they desperately needed.
The Caps have a strong defence core. But when you look at their blueline, does one guy stand out to you as being among the best in the league? I'm not sure I'd say that. There's no Duncan Keith, or Shea Weber, or Drew Doughty or Erik Karlsson. What the Caps have managed to do is build the perfect system that fits their personal. Perhaps the best move they made was hiring head coach Barry Trotz. He is bringing out the best in his players. He has them firing on all cylinders, but it's much than offence with these Capitals. It's the way they play as a team, as a unit, no matter who is on the ice. They have a killer power play. They have a top-notch goalie. And they have the best goal scorer in the league.
At this juncture, I want Oiler fans to understand something very important about Washington. They didn't succeed on their first try. They had a President's Trophy winning team, and were promptly ousted in the first round by a lesser opponent. Some other teams, like the Penguins and the Blackhawks, made it to the top of the mountain a lot quicker. But it doesn't always pan out the way you expect. The Oilers have their key player, their franchise changer, the guy you build around. They won him in a similar fashion to how the Caps won theirs. But now where do they go from here? Sure, the Caps got lucky with Holtby, but they had to go through quite a few goalies before they found the one. They thought they had their number one defenceman, but they let him walk.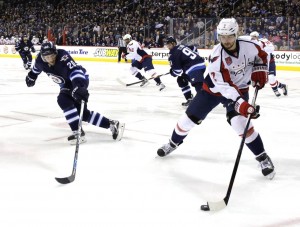 I have always said that teams need that stud defenceman in order to be successful. Are the Capitals defying that notion somewhat by just having a really good top-four? John Carlson was their highest scoring blueliner. He had eight goals and 39 points, good for 27th overall among defenceman. Their next highest scoring d-man was Niskanen. He had five goals and 32 points. But the Caps don't necessarily need that booming shot for the blueline (they had the leagues' 5th best powerplay percentage). Their defencemen control the puck well, and they move the puck well, and that's they key. They have the forwards to put up points. Six of them scored 20 or more goals, and eight had more than 15.
The Capitals are a complete team. They don't really have a weakness. When you look at how the Oilers are currently constructed, is it possible that they can build in a similar way? Put together a group of really good defenceman, rather than seeking after that coveted number one? Four out of the top-10 scoring defencemen in the regular season didn't make the playoffs. Now before you start getting upset, I'm not suggesting that the Oilers don't keep looking for a top defenceman. What I'm saying is that it's possible to draft and develop really good players, and bring in solid guys to help out, without them having to be among the best statistical players in the league.
I don't now if Cam Talbot can be Braden Holtby. I suspect he won't be, but perhaps with a really strong defensive unit in front of him, he can be what the Oilers need. As much as people talk about trading a guy like Taylor Hall for a top defenceman, that may not end up being enough. In fact I know it won't be. P.K Subban's team didn't make the playoffs. Neither did Erik Karlsson's. I believe that the Oilers need a stronger defence corp, from one through six, rather than being top-heavy in terms of skill. The Capitals formula for success is unique, despite all of their high picks. They chose some fantastic players, and they also got lucky, but understood that they got some things wrong, and had to take a slightly different direction. (Remember how important Alex Semin was for a while?)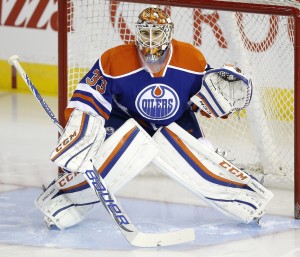 The Oilers have taken some wrong turns, that much is clear. I don't know what kind of moves are in store in the offseason. What I do know is that prime defenceman don't grow on trees. Teams won't give them away. Instead of trying to find that "A" player, maybe they could find some "B" guys, and put together a really solid group. Does that mean they should pass on a top guy? No of course not. But don't think all is lost because they don't have a top-10 blueliner. They have one of the best young players in the league right now in McDavid. He is their Ovechkin. Maybe even better.
It's been a lot more painful in Edmonton, I will admit. There haven't been any postseason appearances. No division championships, no President's Trophies. But remember this. In terms of championships, the Capitals have won the exact same amount as the Oilers have over the past 12 years. Zero.