It's been a rough six years for the Windsor Spitfires. Since their back-to-back Memorial Cup Championships in 2009 and 2010 and another Conference Finals run in 2011, the Spitfires have missed the OHL playoffs twice and lost in the opening round four times, including three times to the rival London Knights.
This year, they suffered a particularly heartbreaking loss to London, blowing a 3-1 advantage in their Western Conference Quarterfinal match-up to lose in seven games.
The Hammer Falls
One explanation put forth for the Spitfires' recent struggles has been the historic sanctions imposed on Windsor during the 2012 offseason. On August 10, 2012, the OHL fined the Spitfires $400,000 and docked them five future draft picks for engaging in illegal player recruitment practices. After the team acknowledged their violations and agreed not to appeal the ruling, the league reduced the fine to $250,000 and restored one of the draft picks. Ultimately, the Spitfires were forced to forfeit two first-round picks (2013, 2016) and two second-round picks (2015, 2017).
Notably, the sanctions did not mandate that the Spitfires give up their own picks. This was irrelevant for the first-round picks, which cannot be traded per league rules. However, Windsor GM Warren Rychel shrewdly picked up late-second-round picks in both the 2015 and 2017 drafts. This enabled him to retain two higher second-round picks in 2015 (including the pick used to select star goalie Michael DiPietro) and pick up an extra 2018 eighth-round pick by helping the Sarnia Sting trade up in the 2017 second round.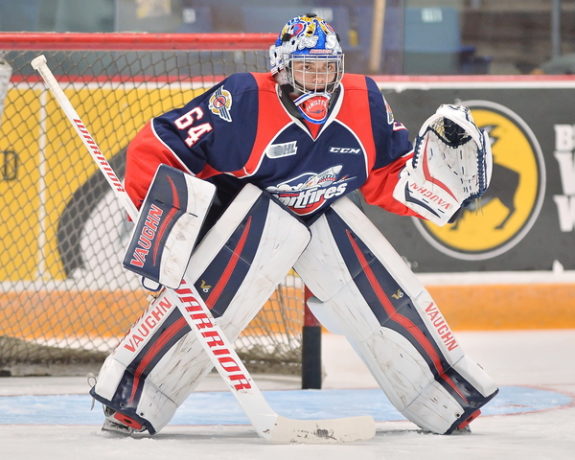 In the end, the Spitfires surrendered the fourth overall pick in 2013, the 14th overall pick in 2016, and the 41st overall pick in both 2015 and 2017. These were all valuable assets. First-round picks form the backbone of almost every championship team, as the Erie Otters can attest, while second-round draft picks are the league's most traded assets.
Setting aside the question of whether the Spitfires deserved their punishment (as neither the league nor the team provided details of the transgressions, it's worthless even to speculate), there's no question that the sanctions hurt the Spitfires—but how much?
No Rescuing Those Five Lost Years
In terms of the rough half-decade of Spitfires hockey between the 2011-12 and 2015-16 seasons, the answer is "not much."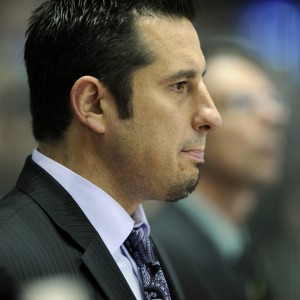 The 2011-12 and 2012-13 teams preceded the sanctions. At the 2013 OHL Priority Selection, the Mississauga Steelheads used the fourth overall draft slot—where Windsor would have picked were it not for the sanctions—to select underage wunderkind Sean Day. Day was a huge get for the Steelheads, but struggled early in his OHL career, and would have had a minimal impact on a 2013-14 Windsor team that put up a respectable 77 points but was clearly well behind that season's Midwest Division powerhouses in Erie, London, and Guelph.
In 2014-15, the Spitfires again missed the playoffs, but the team stormed back in 2015-16 to put up 87 points and a plus-53 goal differential. This was a strong Spitfires team that would have benefited from a 17-year-old Day on its blue line. It's unlikely, however, that the player the Spitfires would have selected with their sanctioned 2015 second-rounder would have made much of an impact in his rookie year.
The Spitfires ultimately bowed out rather meekly in five games to the Kitchener Rangers, who were in turn cashiered by the Knights in four straight. Even with Day on board, it's hard to imagine last year's Spitfires team getting past Kitchener without significant roster upgrades—let alone the eventual Memorial Cup champion Knights. With the Spitfires aiming to host the Memorial Cup the following year, it's doubtful those upgrades would have happened.
What About This Year's Team?
This year's team, however, is another matter. With 2017 Memorial Cup hosting duties secured, Rychel made a series of aggressive moves both in the 2016 offseason and during the 2016-17 campaign, adding the likes of all-world playmaker Jeremy Bracco, hulking winger Graham Knott and Sean Day himself.
How much more talent could Rychel have added had the Spitfires not been penalized those four picks? As with any counterfactual exercise, we have to make a few assumptions. Fortunately, many of these are straightforward.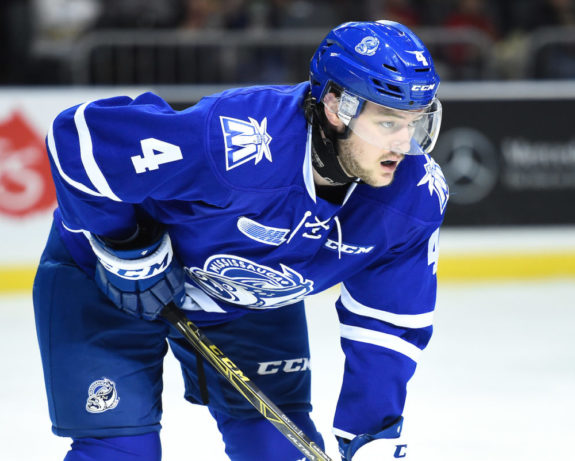 Let's assume that, if the sanctions hadn't been in place, Rychel would have selected Day as opposed to, say, 2013 fifth overall pick Lawson Crouse, who spent the past season in the NHL. Obviously, that would have obviated the need to trade for Day this season, allowing Windsor to retain the two second-round picks (Sarnia's in 2017 and Niagara's in 2018) it sent to Mississauga in the deal (a deal in which the teams also exchanged a few lower-round picks). That would have left Windsor with the following additional capital to deal with at this year's trade deadline:
A 1999-born, second-round-drafted player
A 2000-born, first-round-drafted player
Two 2017 second-round draft picks
One 2018 second-round draft pick
The going rate for a top-flight (i.e. World Junior-calibre) 19-year-old player at the OHL trade deadline over the past few years has hovered around a team's most recent first-round drafted player and a pair of future second-round picks.
In 2015, the Sarnia Sting shipped high-octane defenceman Anthony DeAngelo to the Sault Ste. Marie Greyhounds for Anthony Salinitri (drafted 17th overall in the 2014 OHL Priority Selection), two second-round picks and a fourth-round pick. London sent behemoth winger Michael McCarron to the Oshawa Generals for Cliff Pu (16th overall, 2014), a second-round pick, and a third-round pick. In 2016, Oshawa packaged captain Michael Dal Colle to the Kingston Frontenacs for Robbie Burt (11th overall in 2015), two second-round picks, and two third-round picks. This year, Oshawa packed off 2015 playoff hero Anthony Cirelli to Erie for Allan McShane (19th overall, 2016), two second-round picks, and a fourth-round pick.
In other words, Windsor could realistically have added a World Junior-calibre player using the sanctioned assets. That player might have been centre Mitchell Stephens—a key player in London's playoff run acquired from the Saginaw Spirit for picks only—or perhaps Cirelli if Rychel had been able to outbid the Otters.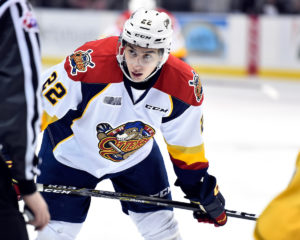 Moreover, the Spitfires would still have a 1999-born second-round-drafted player and a near-future second round pick to deal. Interestingly, the Otters sent their own 1999-born second-round-drafted player, centre Brett Neumann, and a 2021 third-round pick to Kingston for eventual playoff MVP Warren Foegele.
Foegele is an overage player, and adding him would have meant jettisoning one of Windsor's own capable trio of 20-year-olds, but Rychel has shown a willingness to part with key overagers as recently as this year (erstwhile captain Patrick Sanvido). It might take a bit of squinting, but Foegele would have looked as good in Spitfires red as he did in Otters gold, and without the sanctions, Windsor would have had the pieces to acquire him. Failing that, other interesting players, such as Ottawa's Drake Rymsha and Kitchener's Jacob Cascagnette, went for similar or cheaper prices at the deadline.
What Could Have Been
One need only look at the impact of Cirelli and Foegele on Erie's playoff run (a combined 57 points in 22 games) to recognize just how much a pair of players can mean to a team's playoff success. Adding a couple of players of that calibre to the Spitfires (and subtracting them from their rivals) could easily have swung the result of Windsor's first-round loss to the Knights and made things interesting against Erie in the second round.
Ultimately, it's impossible to say just how much the sanctions affected the Spitfires. But I think we can forgive Spitfires fans for wondering "what if?". Of course, a Memorial Cup win—even through the so-called "back door" of the home-team invitation—would go a long way toward easing the pain.