A little over a week ago, the Pittsburgh Penguins won the Stanley Cup, thus ending the 2015-16 hockey season. Now, while everybody loves the playoffs, nobody loves what comes after: the offseason.
The offseason means hockey withdrawal, and hockey withdrawal means sad hockey fans. Luckily, you don't have to stay sad until September. Instead, follow these simple tips to avoid offseason depression and severe withdrawal symptoms.
Cry
This may seem counterproductive, but it's important to move past the sadness. You may have already cried out your sadness at the end of the regular season, or when your team was eliminated from the playoffs. However, if you're still feeling sad about the end of the season altogether, it's okay to let it out.
Wear Your Jersey Everywhere
The end of the season doesn't mean you have to ditch your team pride. You can still wear your jersey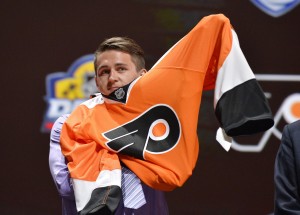 everywhere you go.
Keeping your jersey close will keep your fond hockey memories close, as well. In fact, you should probably wear as much of your favorite team's paraphernalia as possible. Socks, pants, hats — don't limit yourself to just a jersey. Keep the hockey spirit alive all offseason long.
Golf
Do as the pros do, and trade in your hockey stick for golf clubs. Knowing that you're playing the same sport as your favorite athletes will help decrease your feelings of sadness.
Attend Team Events
Most teams host a fan festival or team gathering during the offseason. This is the perfect place to share your sorrows with fellow fans. Misery loves company after all, right?  Not to mention, this will give you a great reason to show off all that awesome gear you bought.
Watch the Draft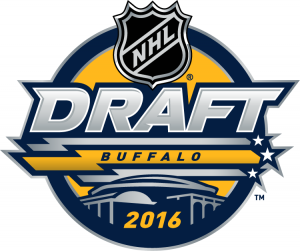 Alright, so this might not be as exciting as watching a game, but it's something. Watching the draft means you'll get to hear about, talk about and look forward to the upcoming season, and that's encouraging.
To make the draft even better, host a party, gather all of your fellow hockey lovers and commiserate together.
Start a Hockey Countdown
There's nothing better than crossing off days as you get closer to seeing your favorite sport again. The NHL just recently announced home opener dates, so you're all ready to start your countdown calendar. We'll get you started — the 2016-17 season is only 113 days away.
While there's no cure to eliminate your withdrawals completely, these tips should help ease the pain. And if they don't, just remember: hockey is not gone forever; this pain is only temporary.