The ongoing saga involving Toronto Maple Leafs center William Nylander has been widely discussed. He is at an impasse with the Leafs regarding his contract and there are no signs that the two sides will reach an agreement any time soon. Nylander is home in Sweden while his team is doing fairly well without him.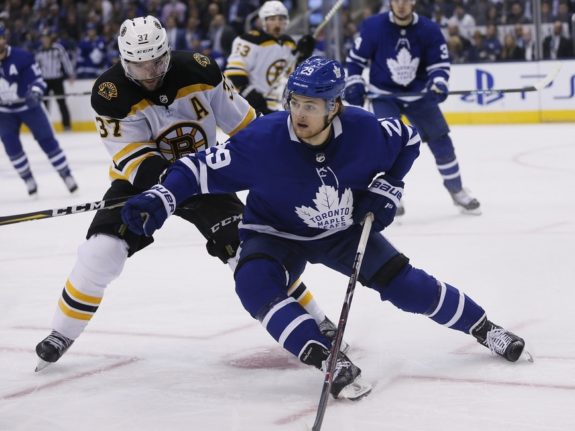 The Nylander Hold-Out
Chris Johnson wrote for Sportsnet on Nov. 11, "In fact, there's scuttlebutt Camp Nylander recently turned down an offer matching the David Pastrnak deal — $40-million over six years — although that rumor was denied over the weekend." If true, one has to wonder just how much Nylander thinks he should be paid.
As a Restricted Free Agent (RFA) Nylander can continue to sit out and hope for the Maple Leafs to offer him the contract he feels he deserves. His 61 points in both of the past two seasons are very good for a 22-year-old. Drafted eighth overall in the 2014 NHL Entry Draft, Nylander has proven to be a worthy prospect. However, he believes he is worth more than the Leafs have supposedly been willing to pay.
The stand Nylander is taking must come to an end by Dec. 1 or he will need to look for tickets to watch NHL games. After that date, he will be ineligible to play this season.
Sign, Trade or Stand Pat with Nylander
The Leafs can continue to try to woo Nylander to sign. However, the odds of that happening have decreased steadily. The question is, who will blink first? Will the Leafs go ahead and offer him a gigantic, over-inflated deal just to get this story off the news or will Nylander get cold feet when he realizes he'll be doing sitting out the rest of the season?
Leafs management and William Nylander's camp are continuing to have dialogue/discussions including this past weekend. So that door hasn't been shut. Whether or not it leads to a breakthrough before Dec 1 is hard to say though.

— Pierre LeBrun (@PierreVLeBrun) November 12, 2018
Jonas Siegel of The Athletic believes another option is to stand pat, let Nylander sit out the whole season while the Leafs retain their rights to him. On Nov. 12, Siegel wrote, "…holding onto Nylander, not trading him, is still the best way forward for the Leafs. Why? The overarching reason is pretty simple: Nylander is already a game-changing talent at 22 and probably just scratching the surface of what he's going to become."
Siegel continued: "If you're ranking the reasons, or better yet, the players, that have the Leafs set up to contend for the Stanley Cup over the next half-decade Nylander ranks right near the top — somewhere behind Auston Matthews obviously, but right there in the same neighborhood as Mitch Marner and Morgan Rielly. And so, while a trade might help the Leafs win this season, what about after that?" (from "If they can't sign William Nylander, the Leafs should let him sit out the season – not trade him," The AthleticNHL – 11/12/18).
Boiling it down is pretty simple. Will the Leafs throw up their hands and say, "Just trade him" or will they take the long view and try to sign him, even to a bridge deal? If they do trade him, who might be a partner that makes sense?
https://twitter.com/FriedgeHNIC/status/1061442109868134400
Hurricanes in Nylander Rumor Mill
Part of the speculation includes the Carolina Hurricanes who are included in the mix of possibilities for Nylander should things not work out with the Maple Leafs.  In a post at Fansided on Nov. 9, Simon Vacca quoted Sportsnet's Elliotte Friedman as saying, "Carolina has made it very clear that they are all in."
Whether this speculation is part of hockey's ever-spinning rumor mill or has real substance remains to be seen. Nylander could meet the Hurricanes' need for a scorer while any number of defensemen from the Hurricanes could fill the hole on the Maple Leafs' blue line. A "Nylander to the 'Canes for whoever" scenario would be mutually beneficial.
One name that's been tossed about frequently is Hurricanes defenseman, Justin Faulk. He was rumored to be on the trading block all offseason. His play has been better, and the fans calling for him to be gone have settled down, but in the end, Faulk for Nylander with a pick thrown in on either side might be the deal that makes the most sense.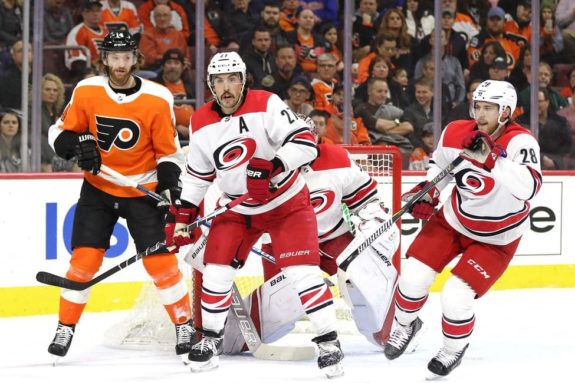 Faulk is making $6 million per year, with a $4.8 million cap hit per year. He becomes an unrestricted free agent at the end of next season. In theory, the Leafs could save some money by trading for Faulk instead of paying Nylander whatever gargantuan amount he wants. They would also have a full season to decide if they want to keep him and negotiate with him in 2020 or try to trade him beforehand.
In Faulk, the Leafs would get a veteran defenseman who has shown he can play at an elite level but has not done so recently. Holger Stolzenberg wrote at Yardbarker.com on Nov. 10, '"here have been consistent rumors coming out of both Carolina and Minnesota as Carolina has made it clear they would like a franchise-changing forward and the team has quite a bit of defensive depth, including Justin Faulk as well as younger, cheaper options such as Brett Pesce to include in a package."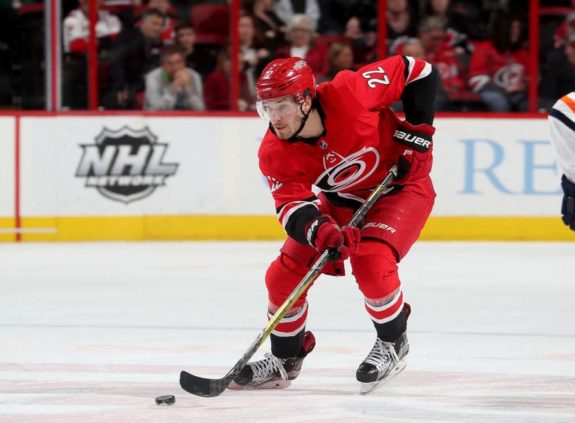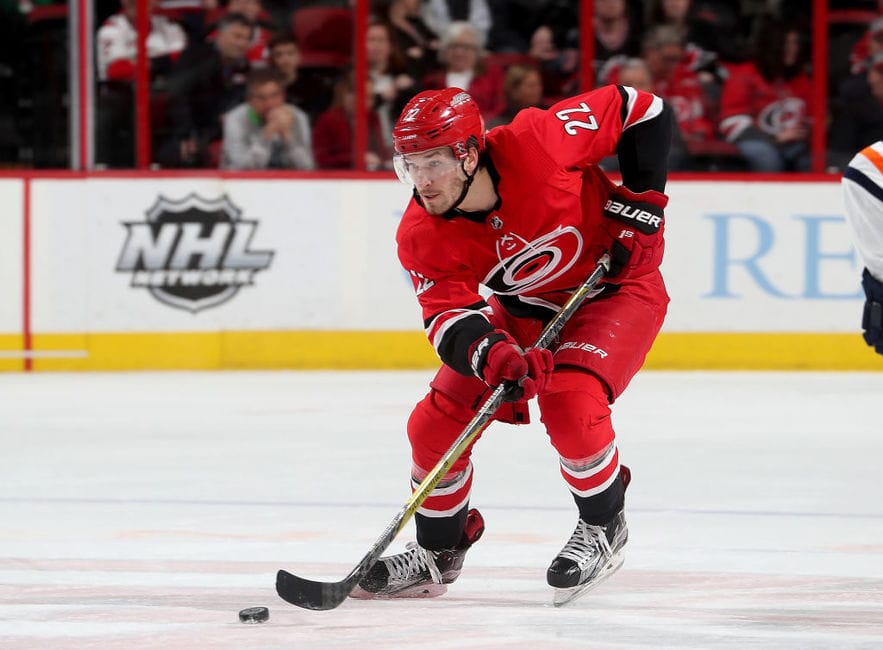 Faulk is a three-time NHL All-Star and Pesce is an important part of the Hurricanes' defense when paired with Jaccob Slavin. Faulk and a pick would be a good trade for Nylander, but not Faulk and Pesce. That would hurt the 'Canes.
Getting Nylander might be like adding Sebastian Aho, and that would benefit the Hurricanes but giving up too much could make a deal less favorable. Will it happen? The Maple Leafs have a lot to think about. Auston Matthews and Mitch Marner are just two of their players that will be RFAs next season. Some big checks are going to need to be written by Leafs' management on top of Nylander's if they can sign him.
Of course, the Hurricanes have their own check-writing to do in the near future, namely to Aho who will be an RFA next season. Aho's agent is surely watching the Nylander situation and if he continues to play as he has, Aho won't be cheap.
With Dec. 1 fast approaching we will know soon enough how this complicated situation with Nylander will play out. Hurricanes fans would love another young forward who has proven he can make a difference on a team. Maybe Nylander could actually put the puck in the net.
Mark lives in the Raleigh, NC area and covers the Carolina Hurricanes.