Russian winger Yakov Trenin is one of the top European candidates for the 2015 NHL Draft. In this translated interview, originally appearing in Russian language on allhockey.ru, Yakov Trenin talks about his first steps in hockey, explains why he decided to move overseas, and shades some light on his future plans. Yakov Trenin has been featured in the most recent NHL Draft Room QMJHL edition as a potential third round pick.
– Can you tell us how did you start playing hockey?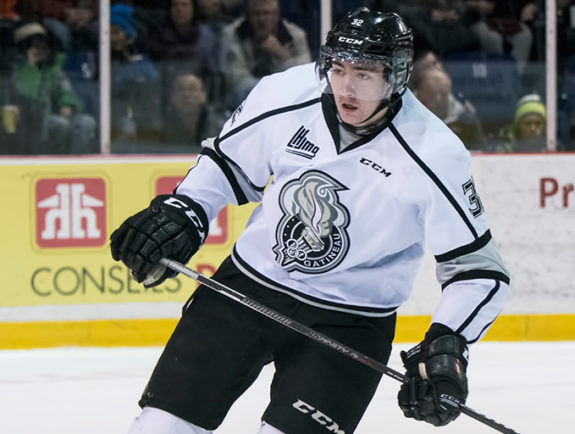 – My brother used to play hockey when we were very young, I saw his practices and I wanted to give it a try myself. At first I was just skating outdoors, then I got into the Traktor hockey school.
– Chelyabinsk is a true hockey city. Are there many kids who play hockey?
– Yes, many of them. Each age group of each school in Chelyabinsk is always full.
– Who had the idea to move overseas? How did you get to the Gatineau Olympiques?
– It has been an idea of mine, my parents, and my agent. We thought over it for a long time. My agent found me a team, there were some variants, but we understood that this would have been the best one. I knew that I would play in Gatineau before the draft.
– Was it hard to adapt to life and hockey in Canada? Do you live in a family? Can you speak English?
– I adapted quite fast, my team mates helped me in every-day life and the coaches told me what to work on. Yes, I live with a local family. At the start of the season I was living with a teammate, he really helped me because at first I almost didn't talk any English at all. Midway through the season I changed family and now with the language is much better. I take English lessons 3-4 times a week.
– How different is the QMJHL from the MHL?
– [In Russia] there is less physical play, here [in the QMJHL] there is less open ice, you have less time to think, the game is faster. Those are the main differences, I think.
– You are included in many 2015 NHL Draft rankings. Are you flattered by such a high score? Did you meet any scout?
– It's pleasant, of course, but I understand that I still have a lot to work on. Yes, I talked with some scouts on the internet, sometimes they attend my game to have a look at me in person.
– Do you know of any team who is particularly interested in you? Would you prefer to be drafted by a particular team?
– It's pretty much the same to me, I didn't even think about it.
– This summer you didn't get a call to the Ivan Hlinka tournament, as U18 Team Russia head coach decided not to call any CHL player. What do you think, why did he take such a decision? Was it offensive?
– I don't know, maybe he thought that for the U18 WJC he won't be able to call many CHL players therefore maybe he decided to try-out some players from Russia. No, of course it wasn't offensive.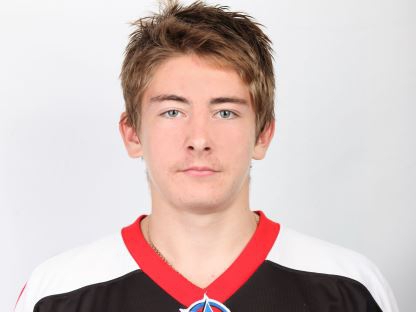 – Did your teammate Valentin Zykov tell you about the National Team? Did you talk with the coaches?
– Yes, Zykov told me about it. And no, I didn't talk to any coach.
– Do you follow the KHL? What is your favorite team after your home club Traktor Chelyabinsk? What team has the best chance to win the Gagarin Cup?
– I often watch the highlights. I like CSKA this year, I think they have a good team and a good chance to win the Cup.
– What are your plans for the future? Do you have any goal to reach?
– My plan is to get to the WJC and get drafted in the first or second round.
A professional hockey writer and translator. Loves Russian culture, language, and hockey. Reachable on twitter @AlexSerenRosso