The WJC ended a couple of weeks ago and the Los Angeles Kings had two silver medallists in Alexander Dergachyov and Damir Sharipzyanov. Especially Dergachyov had a good tournament, being iced in most key situations and earning good ice time, even if he wasn't a top scorer for his team. In this translated interview, originally appearing on the Russian website Championat.ru, Alexander Dergachyov talked about the WJC, commented the situation around the team, and talked about the alleged Kings interest.
* For the original championat.ru article by Anna Ovchinnikova, click here.
– Can we say that for all the Team Russia players who skated at the WJC, the silver medal was the biggest things in their career yet?
– Yes. Both this and last year's. Both final games left me so many memories.
– Were you nervous before the start of the tournament?
– I wasn't nervous. I was just a bit worried before the first game. It was the first game of the tournament, you still don't know what's going to happen next. Then everything got normal.
– Senior national team Russia coach Oleg Znarok attended the tournament. Did he help Bragin during the practices?
– He was there during the practices, a couple of times he told us something from the bench. That's all. I think he was in contact with the junior national team's staff, but I don't know what they talked about.
– Oleg Znarok's presence helped you in getting more motivated?
– Well, not really. Players who take part in the WJC have enough motivations.
– Many players throughout the whole tournament were supported by their parents.
– Parents are always an enormous support. I think that each player of our team is thankful to them. They were always in the same sector of the arena. They also became a big family, pretty much like we did. We were all together in the good and bad moments. It was great to have such big of a support in a foreign country.
– Who cheered for your from the stands?
– My mama, brother, and girlfriend. That was a good support cast.
– How often did you see your relatives during the tournament?
– They would wait for us after the game and we had a certain amount of time that we could spend with them. The staff even organized a "parents day" for us. They gathered all of them on an autobus and they came at us at our hotel. It was still during the round robin games.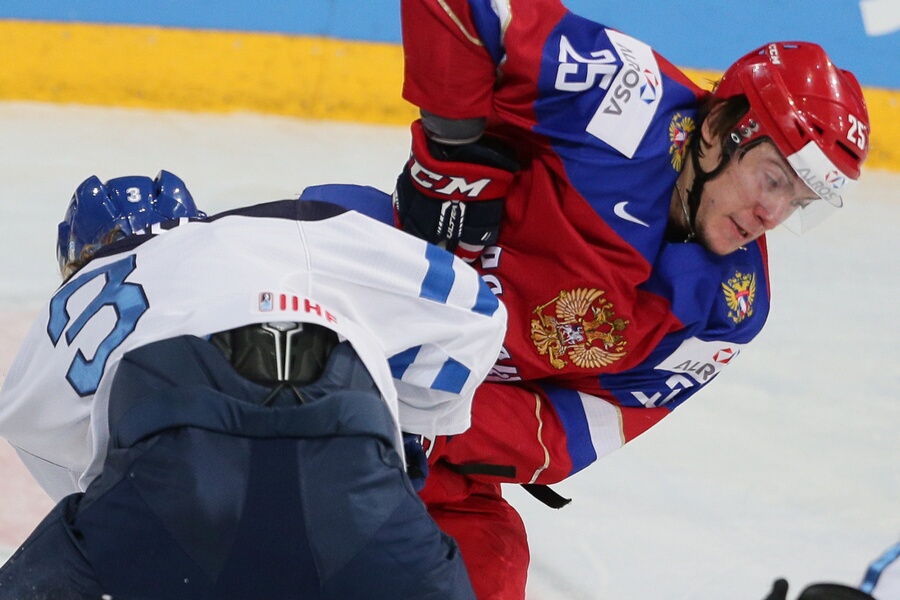 – And you celebrated the New Year alone, not with your parents, right?
– Yes, that's right. We had a juice and some cake, we listened to Putin, cheered up a bit, and went to sleep.
– Was Bragin very disappointed after the final game defeat?
– Of course he was. But he also understood that we gave everything and fought till the end. No one could say that someone didn't give his best or that we didn't try enough… We did all this.
– Before the semifinals Team USA head coach had a couple of controversial interviews. Did you hear or read about them?
– Of course, everyone did.
– Did you discuss them within the team?
– Yes of course. You can't talk like that. We wanted, let's say, to punish him. To show that all he said was just empty words. He wasn't talking about hockey, but about players. I am not going to talk anything bad about Wilson, he's an okay person, a former player himself, but he said what he said. And that gave us even more motivation.
– You knew Evgeny Svechnikov before the WJC already. How can you explain his zero points during the tournament?
– Evgeny is a good player. He tried not to think about it and to help his team. I remember the way we talked before the tournament, we were sitting in the autobus next each other. He told me: "if things don't work out, it's still needed to play for the team, to give your best. In any case not to get frustrated." He showed himself that those weren't only words. He helped the team a lot! We, the players, didn't care about his stats. We played as a team and it wasn't important for us who scored goals.
– Many experts said that this Team Russia had no stars.
– Well, it's just speaking. Everyone is entitled to their opinion. If you follow whatever thing they say or write, you'll go crazy. If a player will become or not a star is just a matter of hard work. There is no sense in talking about it now. Time will tell.
– Was this defeat harder than last year's?
– Yes, it was.
– Why?
– This year we tied the game with seven seconds remaining… Last year it was my first WJC. I could always think that I will have another chance. And this time you understand that it's all, you aren't going to experience it in your life anymore. You give everything on ice, and you don't get the expected result…
– What did change for you after the WJC?
– It's early to talk about that. Only after some time has passed you can fully understand what changed.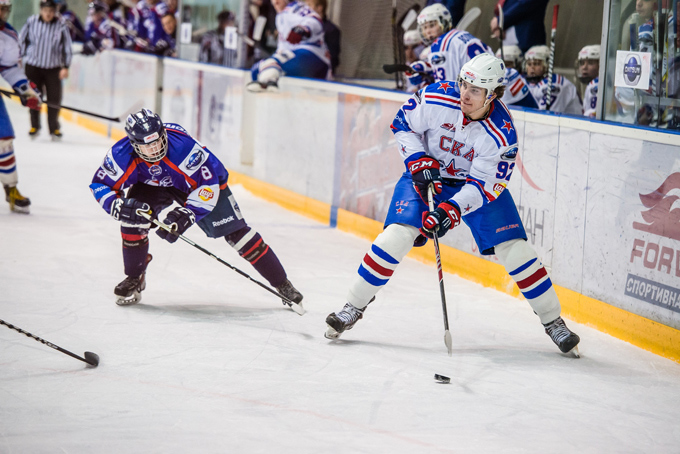 – Did the Kings congratulate you after the WJC?
– No one congratulated me personally after the tournament. On the internet I read that I was negotiating something. I didn't have any negotiation at all! At the start of the season we had a talk and all. I think that it wouldn't be correct to talk with other teams during the season. I'm under contract with SKA and I didn't have any negotiation, I think only about SKA.
– But Kings staff member Michael Futa said that you'll be in North America next year.
– I simply think that Russian media gave an inexact translation just to have a better-sounding news.
Subscribe to my email newsletter to receive updates about my articles. Thank you!