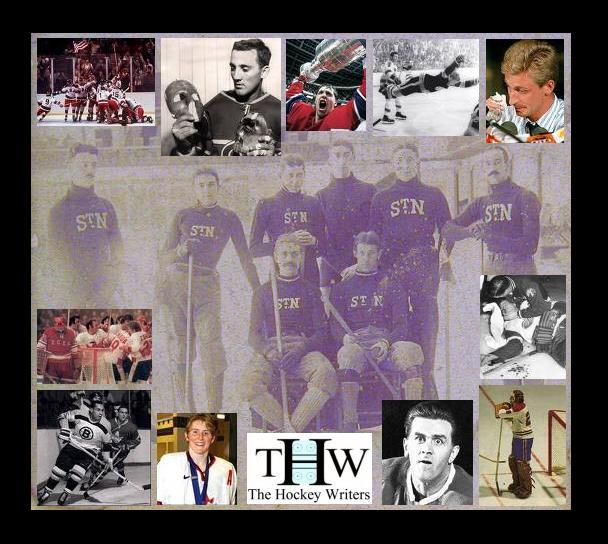 "Hello, Canada, and hockey fans in the United States, and Newfoundland…." The voice of a legend reaching out from the past, Foster Hewitt's emblematic sign-on bubbles up sentiment even in those who never heard him call a game.  Hockey's history remains evocative to young and old alike: Bobby Orr's mid-air celebration, the Rocket's burning eyes, Dryden's cucumber-cool pose, Gretzky's sweater-tuck, these are just a few iconic images which have shaped the game we know today.  The stories behind these and so many other hockey happenings will be reanimated by The Hockey Writers Hockey History section.
My name is M MacDonald Hall (Mac), and I will be serving as THW's Hockey History Analyst.  The past few years have been spent studying, playing (and recovering), researching, and writing; after a short hiatus on the IR, I'm ready to lace 'em up again and get back out there.  I have previously covered the NHL (specifically the Calgary Flames and Northwest Division), hockey history, gameplay analysis, equipment reviews, prospect info, trivia, and various other game-related topics.  Hockey has always been a part of my life in one way or another; watch it, play it, read about it, write about it, it's hard to believe I have time for anything else.
It has been argued that more than any other sport, hockey keeps its history alive.  In today's world, where the future is the ultimate destination and obsolescence is always just a blink away, hockey fans are still eager to revel in the grace, glory, and brutal reality of days gone by.  Many use such grand reflections as a litmus test of the modern game; some want to go back in time, others are glad hockey has moved on.  Mostly, people marvel at stories of seemingly average people achieving the extraordinary in a past known for difficult times and adversity.  Perhaps when we look back at hockey's impressive characters, amazing stats, unimagined heroics, and timeless moments, we see decades of evidence vindicating the belief that "our game" is indeed the toughest, best, most enduring sport on Earth.
Great people and inspiring moments make up the history of the game, and though many need dusting off they provide just as much of a thrill for hockey faithful today as they did way back when. Stay tuned as we peer through time and relive the glory days of each and every generation of hockey. There's over 130 years to cover…no milestone left unturned!
Upcoming Features:
Hockey Trivia – Think you know hockey?  Want to learn more about the fastest game on Earth and stump your friends?  Test yourself, pick up some sick facts, and get in the game with The Quiz, hockey-style!
This Day in Hockey History – Pick a day, any day.  Grabbing a random square off the calendar and rummaging back through the years, picking up great hockey tidbits along the way.
Vintage Game Recaps – "Extra, extra, read all about it!" Catch the blow-by-blow action of 'last night's game'…even if it was played in the dim-and-distant past!  Bringing old-school tilts back to life, as if they actually happened yesterday.
Hockey History Comes Alive – You know the great names, records, and events of the past, but have you ever wondered what kind of world all that puck happened in?  Putting hockey memories in context with what things were really like at the time.
What YOU Want to Know – Get interactive! Got a question about hockey, history, or better yet, both?   Ever heard part of a story and wondered if it was true?  Know a cool fact, curious about the game, or have a piece of hockey memorabilia and want more info?  Drop a note, and I'll do my best to find the full story and answer any hockey questions.
Hockey 101 – Rules, equipment, techniques, and more, this is the evolution of the game itself.
It Happens Every Year… – Enter a revolving door where hockey's repeating events pop out like Pez.  Playoffs, title-races, drafts, All-Star Games, and other items that come and go each year.
…Plus much more to come.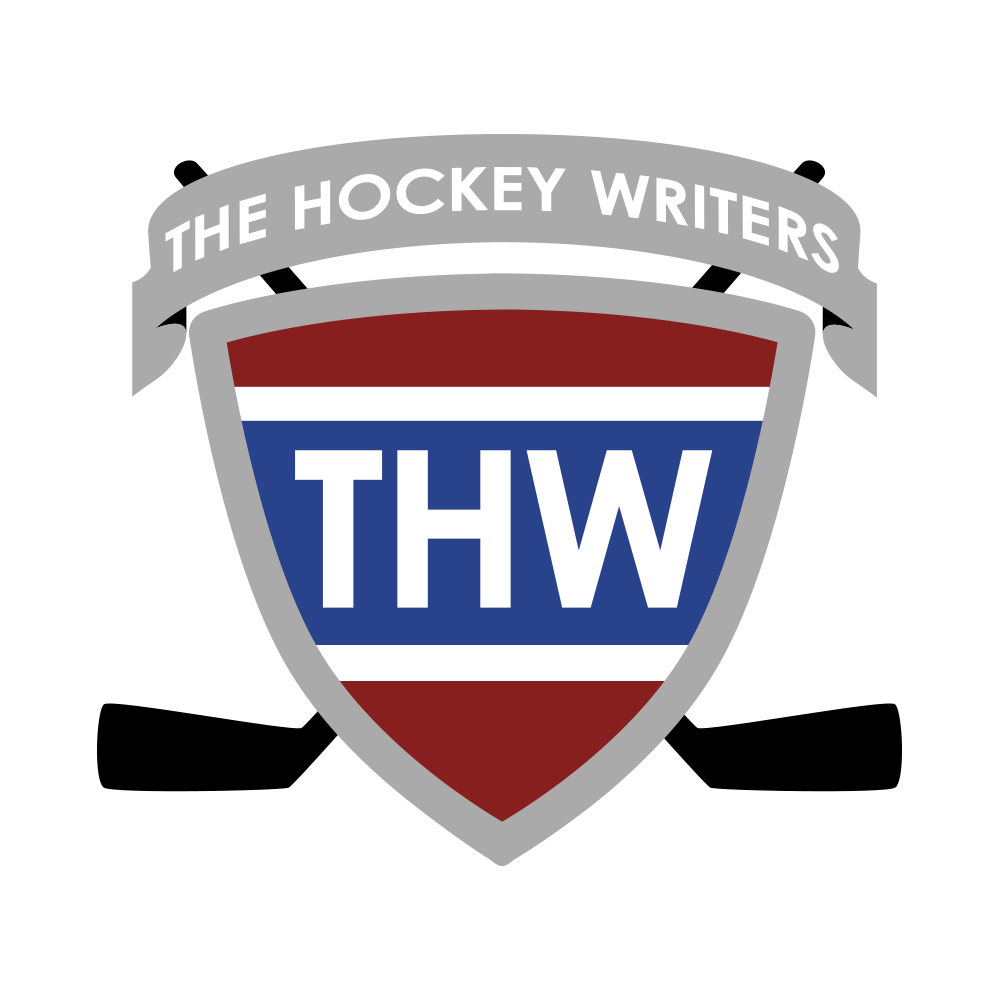 The Hockey Writers is:
1) A top-tier hockey media company delivering a top-notch, in-depth look at the NHL
2) A collective of some of the best hockey writers anywhere
3) A multimedia provider with daily podcasts and YouTube shows
4) Well-respected and widely-cited NHL prospect and draft resource