The Carolina Hurricanes made themselves better this week after General Manager Ron Francis made yet another shrewd move on the trade market.  Francis and the Hurricanes acquired Teuvo Teravainen and Bryan Bickell from the Chicago Blackhawks in exchange for a 2016 2nd round pick, that previously belonged to the New York Rangers, and a 2017 3rd round pick, that previously belonged to Chicago.
The Deal(s)
When you break down just this deal, it appears as if Francis has made quite the swap.
The Hurricanes effectively swapped Eric Staal and a 2017 3rd for Teuvo Teravainen, Aleksi Saarela, and a 2017 2nd. Take a bow, Ron Francis.

— Adam Herman (@AdamZHerman) June 15, 2016
Trading an old and fading – albeit beloved – Eric Staal for Teravainen, Bickell and Saarela plus turning a 3rd round pick into a 2nd round pick?  Absolutely magical.
However, when you dive even deeper into things and go back to last August when Francis made the first of now three player moves with Chicago, it is downright criminal what Francis has been able to pry away from the Blackhawks.
Net results for @RonFrancis10 in his dealings with Chicago over the past 10 months. #canes pic.twitter.com/2LoGX5mgvN

— Mike Sundheim (@MikeSundheim) June 15, 2016
The Impact
Back to the most recent transaction.  Make no bones about it, the Carolina Hurricanes are significantly better now than before the trade was made.  Teravainen should step into a top-6 role and, I would expect, man the half-wall on a powerplay unit.  The expected uptick in minutes will afford the 21-year old more opportunities to showcase the dazzling hands and lightning quick release that led to him being selected 18th overall in the 2012 NHL Entry Draft.  If you're more of a visual learner, don't worry, I've got you covered as well:
As good as it is to get Teravainen, don't forget that the Hurricanes also acquired Bryan Bickell in the deal as well.  Bickell is a big body (6'4″ 230lbs.) who should be expected to bring some physicality to a Hurricanes team that desperately needs it.  Along with his physicality, Bickell will bring an element of leadership that the 'Canes are in need of as well.  With a projected top-9 under 25 years of age (by average) the three-time Stanley Cup winner can be a much-needed veteran voice in a locker room of kids trying to figure out what it takes to win that the NHL level.  Oh, and he also knows how to go to the right places to score goals.
In the End
To conclude, Hurricanes fans should be elated with the trade that Ron Francis was able to swing.  He brought in a young, impact player who could be a valuable contributor for years to come as well as a physical veteran entering the last year of his contract with something to prove.  Francis did all of this while giving up only two draft picks that were acquired from earlier moves and they weren't even Hurricanes picks!  So yes, I believe it is safe to say that Ron Francis is a crook because he just stole from the Chicago Blackhawks, and the Carolina Hurricanes are now one step closer to the end of the rebuild.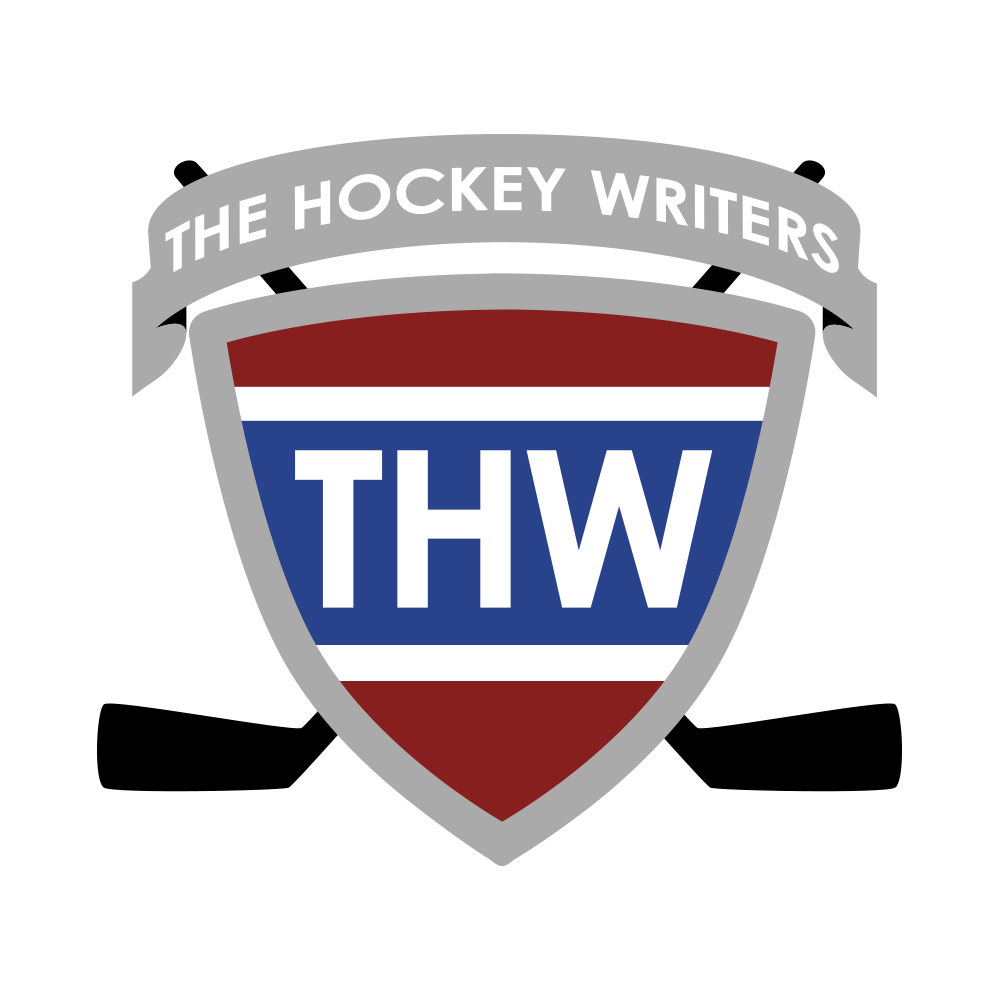 The Hockey Writers is:
1) A top-tier hockey media company delivering a top-notch, in-depth look at the NHL
2) A collective of some of the best hockey writers anywhere
3) A multimedia provider with daily podcasts and YouTube shows
4) Well-respected and widely-cited NHL prospect and draft resource