Despite the New York Islanders' recent success, it's a difficult time for the team. Franchises like the Isles, on the cusp of being a perennial contender, saw this offseason as a chance to improve via free agency. Their hopes were quickly dashed as the trade market to unload burdensome contracts appears to have come to a standstill, affecting the team's ability to sign a top unrestricted free agent, at least for the time being.
Related: Islanders' Butch Goring – Forever in the Rafters
For the Islanders, who still need to negotiate a contract for restricted free agents Mathew Barzal and Ryan Pulock, their options to improve in free agency are currently limited. Their cap situation remains tight, leaving the team with two options: trade for or sign a middle-six forward or continue to be patient.
Options Remain Fluid
As soon as Anthony Cirelli's shot hit the back of the net to end the Islanders' season, the chatter started about what would happen this offseason. Eyes were first on players like Johnny Boychuk and his $6 million cap hit, along with Leo Komarov ($3 million AAV) and Andrew Ladd ($5.5 million AAV), to alleviate cap space. David Pagnotta of The Fourth Period reported and continues to mention, that Boychuk is being shopped to give the Islanders some room financially, but nothing has come to fruition just yet.
With these types of moves at a standstill throughout the league, the future of the roster remains in flux. The top-tier free agents are slowly signing, with Mike Hoffman and a few others still available, but they're likely too expensive, especially without the team's RFAs still unsigned.
Patrik Laine's name continues to be bandied about in trade rumors and, of course, Islander country is chomping at the bit. However, the price would almost certainly be too high for the Islanders. The Winnipeg Jets need defensemen and, after trading Devon Toews, the Islanders cannot afford to lose another top-four defender.
On the Radar
With all of that in mind, conversations have now turned to signing a player like Anthony Duclair. The Ottawa Senators did not qualify forward Duclair, who scored 23 goals in 66 games last season, a career year in that regard. He's representing himself in contract negotiations and he may be the best option for the Islanders.
At 25 years old and coming off of a one-year, $1.65 million contract, the Islanders, if their interested, may be able to sign him to a contract in the neighborhood of $2.5 million per year on a short-term deal. Things get a little more complicated when you look at the fact that Matt Martin and Derick Brassard may be back, but it's possible to fit in this type of contract if they can unload or bury other money.
The Islanders are a team that is more than the sum of their parts, and Duclair could really solidify the their forward group. Even with Barzal, the Islanders truly have three second lines, which isn't a knock on the team; head coach Barry Trotz likes to roll his lines and this approach has worked well for them over the last two seasons. So whether he skates next to Barzal or J.G. Pageau, adding a 20+ goal scorer with a nose for the net could really take them to the next level and round out the offense at a low cost.
Patience is Key
As my Nassaumen Hockey Podcast co-host and fellow Hockey Writer, James Nichols, said to me the other night, "Lou is a shark." This sentiment has been floating around the Islanders since Lou Lamoriello became general manager of the team, and for good reason. He won't rush to make a deal and, after seeing his comments about the Toews trade, is capable of making a hockey deal that will help the team, even if it's not something he wants to do.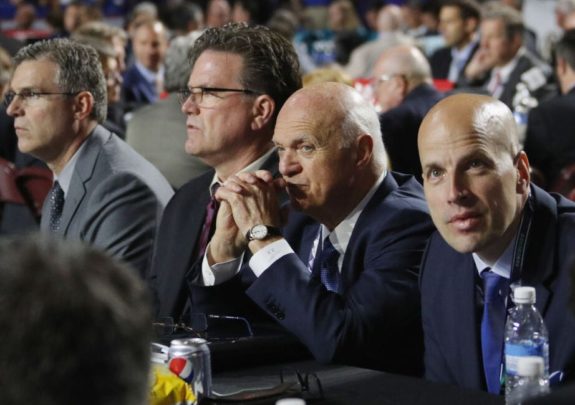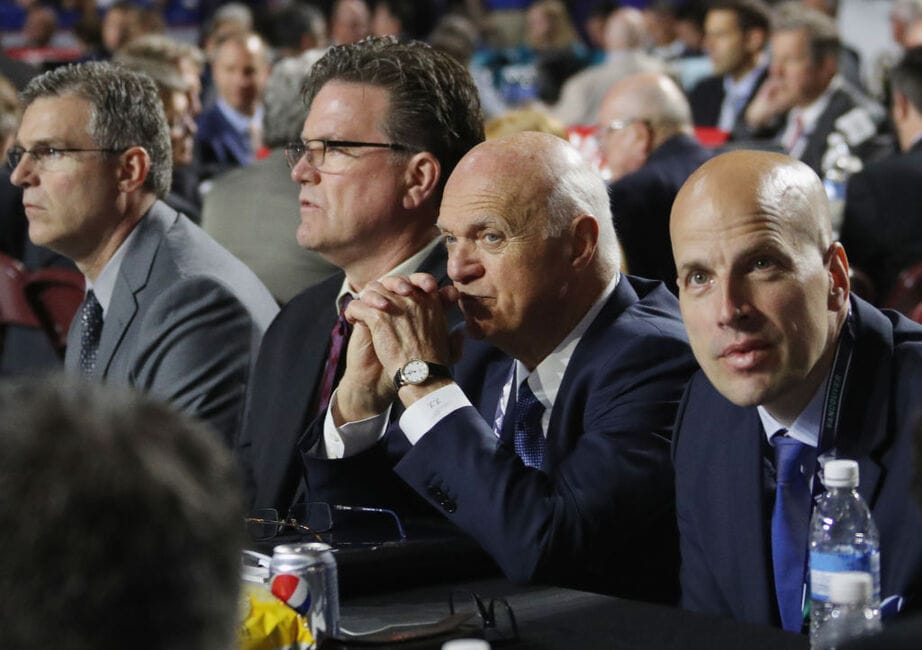 Lou is also not doing anything unique as an NHL executive, and there's nothing wrong with that. After Taylor Hall and a number of other bigger free agents were signed, things have come to a standstill. With the 2020-21 season not yet solidified and many teams who would normally be happy to take on contracts putting internal budgets in place, there's not a whole lot of moves Lou could make at this point. The best he, and fans, can do is be patient.
Related: Islanders' Pierre Turgeon Belongs in the Hall of Fame
The good news? There's a good team with two solid years behind them. The core is young and, with the exception of their two RFAs and some 2021 RFAs, the future is bright for a team that just made it to the Eastern Conference Final.
Want more Islanders content? Check out the Nassaumen Hockey Podcast, hosted by The Hockey Writers authors James Nichols and Jon Zella. Follow on Apple Podcasts, Spotify, and Google Podcasts to catch weekly episodes.
---
---