Alexandar Georgiev is off to a slow start with the New York Rangers in the 2020-21 season. However, when it comes to playing the New York Islanders, he's seen plenty of success.
The Islanders and the Rangers go head to head tonight for the third time this season. The first time the two teams met, the Islanders took down Igor Shesterkin in the season opener for both New York clubs, but the Rangers had their revenge two nights later, with Georgiev in net.
"It's hard for me to say, I've been lucky to have some success against them," Georgiev said of his success against the Islanders. (from 'Alexandar Georgiev has been an Islanders nightmare,' New York Post, 01/17/2021) "But at the same time, it's whole teamwork. Definitely like [Saturday], we played great defense. Second, third period, [we] didn't let them have too much, drew a lot of penalties, definitely teamwork. It feels awesome to play in the big rivalry, for sure."
Maybe it's luck, or maybe it's the thrill of the rivalry. Either way, Georgiev has been the Islanders' Kryptonite.
Behind the Numbers
In a typical season, the Islanders and Rangers would only play each other four times. This season, they'll face each other six more times, including tonight's bout.
In eight appearances against the Islanders, Georgiev holds a 6-2-0 record. His six wins against the Islanders double his next best win total against the Toronto Maple Leafs and Columbus Blue Jackets, with three wins apiece against each club.
His outstanding record against the cross-town-rival Islanders isn't due to a lack of shot volume from his opponent. Georgiev has faced 220 shots and surrendered only 13 goals in eight starts. That's good enough for a .941 save percentage and a 1.80 goals against average.

Islanders' Scoring Woes
The Islanders stopped the bleeding on Saturday with a 4-3 win against the Pittsburgh Penguins. It was an encouraging sign, despite giving up the lead twice, that the Islanders were able to fight their way back, scoring four goals and retrieving a win.

However, it's been all or nothing for the Islanders for the majority of the 2020-21 season, and they can't allow Georgiev to put an end to any momentum the team might have.
Over the five-game road trip that saw the Islanders go 0-3-2, they only scored 10 goals for an average of two goals per game, and their 2.3 goals for per game sits at third-worst in the NHL in front of only the Detroit Red Wings and Anaheim Ducks.
It appears that head coach Barry Trotz has found something by moving Jordan Eberle to the second line with Brock Nelson & Michael Dal Colle, who had his first career multi-point game.
"He played really well," Eberle said of Dal Colle. "He's a big body, he wins a lot of puck battles and makes a lot of little plays. Look at that first goal, that's a skill play… he looked great tonight."
Even the power play, although just 1/1, was noticeably more active on Saturday against the Penguins.
The Islanders are going to need to bring the same secondary scoring and special teams success to Georgiev and the Rangers tonight and work their way back into a division that is still up for grabs.
Semyon Varlamov will be in net for the Isles, but Rangers' head coach David Quinn has yet to announce his starting goaltender. Given his successful history, Georgiev is the expected starter. Whoever is in net, the Islanders need to build off their win on Saturday and hope to turn the page on their five-game skid for good.
Want more Islanders content? Check out the Nassaumen Hockey Podcast, hosted by The Hockey Writers authors James Nichols and Jon Zella. Follow on Apple Podcasts, Spotify, and Google Podcasts!
---
---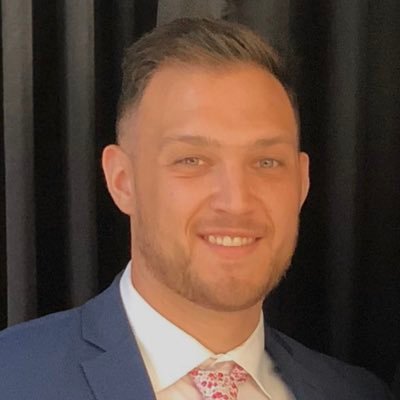 James is a THW New York Islanders writer and podcast host of Nassaumen Hockey Podcast. A trusted source for Islanders content for many years at THW, James is passionate about keeping Islander fans up to date on the latest in Islanders news. Other content contributions also include his Co-Editor-in-Chief status for NYIslesBlog.com. For interview requests or to provide content info, follow James on Twitter.