While the NHL playoffs have yet to even end, Jack Capuano is officially on the hot seat. How do I know? The Halak trade says it all.
When Peter Laviolette was hired today by the Nashville Predators, #IslesTwitter was in an uproar. "How could Garth Snow let him sign somewhere else? Why did he extend Capuano? This is terrible! Same old Isles."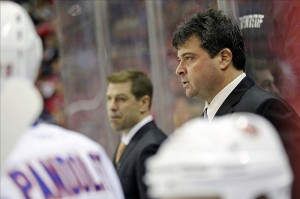 While the argument could be made for or against Capuano continuing his career with the Islanders, the facts are just that- facts. He has the second most wins by any head coach in Islanders history, following only the legendary Al Arbour. He's coached the team to the playoffs, and took a 1-seed to six games.
However, Coach Capuano's attitude and some of his famous quotes do not sit well with the Islanders Faithful. I'm not quite sure anyone, save Cappy himself, has any idea what "battle level" is, and I think I speak for everyone when I say that I've heard "we played well" after a loss all too much. Fans have had enough of him, but the front office has not. Why?
Capuano's Job Security is an Admittance of Failure, and That's OK
By bringing back Capuano one a one year deal, Garth Snow sent a message to the fan base. Whether or not they saw it is another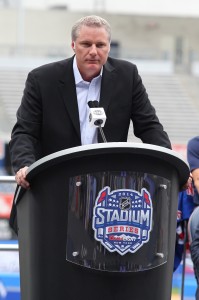 thing entirely. The message, in short, is "it's not Capuano's fault we failed this year, it's mine." Because if Garth felt that it was Capuano's fault, he wouldn't be here anymore. See Gordon, Scott.
What a concept! A general manager accepting responsibility for his actions (or lack thereof). Is this a fair criticism? In my opinion, I think Garth gets way too much hate for what he's done to create a rock solid base for an organization that has struggled on nearly every front for the past 20 years. However, this year will be different. The proof is right in front of all of us.
Jaroslav Halak. While Garth famously traded for Christian Ehrhoff's rights and then traded them away not even 24 hours later, he rarely is this aggressive this early on. This should be seen as a sign of how hard the Islanders will be trying this year to improve. What it also shows is that Garth will not allow the blame to be placed on himself once again. He's going to do what it takes in order to build a winner, and if Capuano is the man to lead that team, then so be it. But, don't mistake this for a sign of blind loyalty to Capuano.
Look at the coach we had spoken about earlier in this piece, Peter Laviolette. If it's possible to remember that far back, he actually did coach the Philadelphia Flyers this season for a short while before getting canned. Again, how could this happen? The Flyers brought in Islanders captain Mark Streit to improve the back line, and signed Ray Emery. They were supposed to be improved. Well, the team did end up making the playoffs. It only took an 0-3 start, coupled with the firing of a respected head coach to kick start the team.
The point here is that while the Islanders are certainly not dealing from the same point of strength as the Flyers were, only a few years removed from a Stanley Cup Finals appearance, they gave their coach one last chance but had an extremely short leash with him. It ended up paying dividends as the team played the way people thought they should've.
This is what I'm proposing for Jack Capuano. If Garth Snow wants to send the message that he did not make the proper improvements to the team this year, I credit him and give him more respect than almost anyone else in the industry who are unwilling to do the same. However, this also sets up a very important start for Capuano. If the Islanders start off slow, do not be surprised to see the cord yanked on Cappy as coach. In fact, I'd even say expect it.
As for a replacement, your guess is as good as mine. Going with how the Islanders seem to operate, I wouldn't be surprised to see Doug Weight or another member of the organization's coaching staff take hold of the reigns. What's also going to be interesting to follow is who the Islanders decide to bring in as assistant coach, seeing as Brent Thompson was named the head coach of the Sound Tigers. That person may be the next Islanders head coach.
The Islanders have one of the most storied histories in NHL history. The Dynasty Islanders are one of the best North American sports teams of all time. The team has fallen on hard times, but the die hards are still there. The light at the end of the tunnel is starting to get close. The fans can see it, but this is the biggest year for the turnaround. It's up to Garth Snow to see them through, with or without Jack Capuano as coach.