The New Jersey Devils' wheels have pretty much fallen off as the NHL's season is approaching the halfway point. According to The Athletic's latest playoff predictions, the Devils now have a zero percent chance of finishing in any of the top four positions in the East Division. (from 'NHL Stanley Cup playoff chances and projected standings,' The Athletic, 03/11/2021) This also means that they would miss clinching a playoff spot as a result. Despite the recent frustrations, there have been a couple of bright spots for New Jersey.
One of those bright spots is sophomore year player, Jack Hughes. After coming off a subpar rookie season, in which he put up the worst stats for a first-overall pick since Joe Thornton in 1997, Hughes is certainly redeeming himself this time around. Aside from the impressive stats, Hughes looks stronger, faster, and more confident when on the ice this year.
Hughes' Growth & Development
He's tied alongside Pavel Zacha for most goals on the team (six), he's fifth in assists (eight), and is second on the team for overall points (16) in 23 games played so far. With the season almost halfway done, Hughes is already on pace to top his disappointing rookie numbers in all three categories (7-14-21) by a comfortable margin. Even when Hughes does not score in a particular game, he still tries to create open shots and passing opportunities for his teammates.
That kind of production can sometimes go over the heads of many casual fans, but the true observers of the game are able to comprehend how Hughes' production is key in that facet of the game. Before the Devils played their first game, I wrote an article about how Hughes was due for a breakout year this season. And he is certainly meeting expectations, and continues to blossom as the season progresses.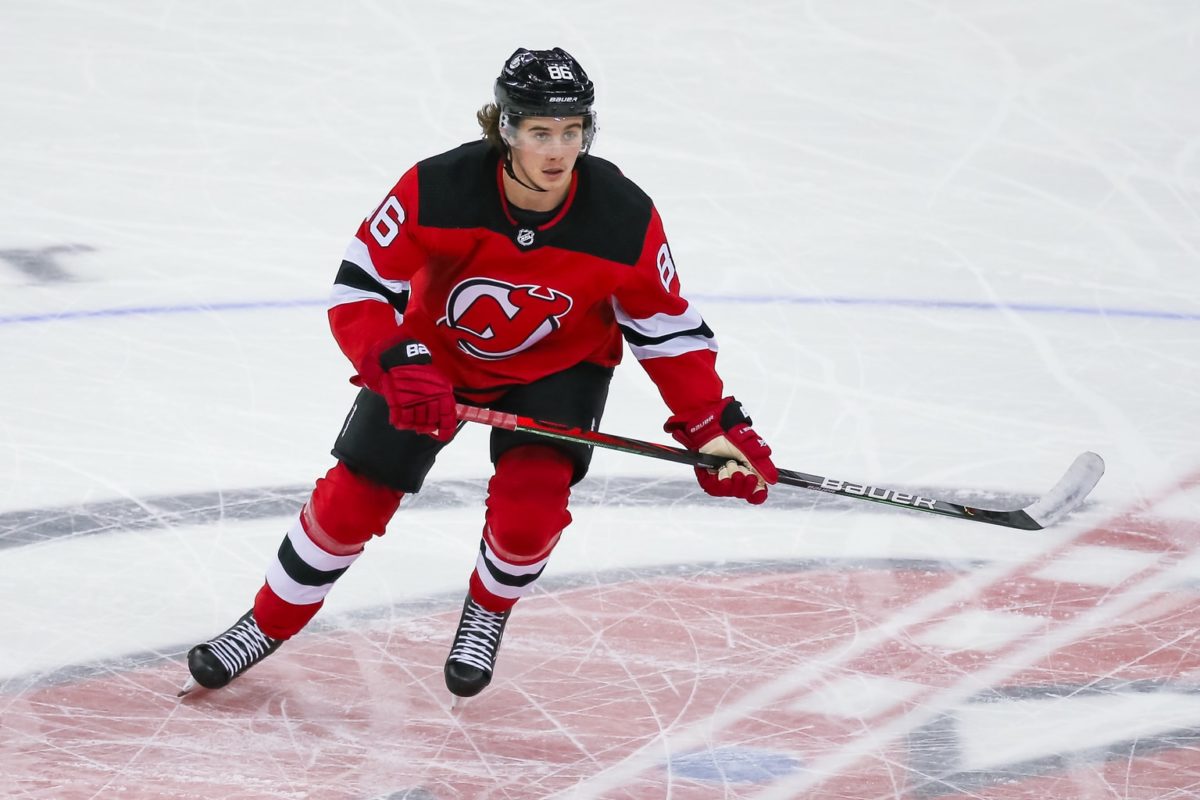 With their recent struggles, head coach Lindy Ruff held an emergency leadership group meeting and Hughes was one of the few players present in that discussion. When asked about the meeting invite, Hughes stated, "I know Lindy believes in me. I was happy to be a part of that group, it's another step I want to take in my career."
The trust and growth that Ruff sees in him really demonstrates how far Hughes has come as a player despite only playing a season and a half in the NHL. Since Nico Hischier is the youngest captain in the entire NHL, it's safe to assume that Hughes will be assigned one of the alternate captain roles next season for New Jersey, especially since players like Kyle Palmieri, Travis Zajac, and P.K. Subban are all projected to not be a part of the Devils organization by the start of the 2021-22 season.
He Cannot Do it by Himself
With the future looking real bright for Jack Hughes, it's unfortunate that he cannot receive the necessary assistance he requires in order to make the Devils more of an effective team this year. Throughout the course of the season, the Devils had been struggling to consistently find players that were able to crack the double-digits in terms of points. Going into last Sunday's game against the Boston Bruins (Mar. 7), there were only four players that had 10 or more points (Hughes, Palmieri, Pavel Zacha, and Ty Smith).
Throughout a recent stretch of games, Jesper Bratt and Subban were both able to crack into the double-digits, despite the Devils dropping their last two matchups. But numbers can be misleading, due to the fact that Bratt has seemed to have taken a step back ever since Hischier went down with his facial injury. And for Subban, while his numbers are respectable for a defenseman, he still hasn't shown that same sense of dominance that the Devils organization thought that he was capable of providing.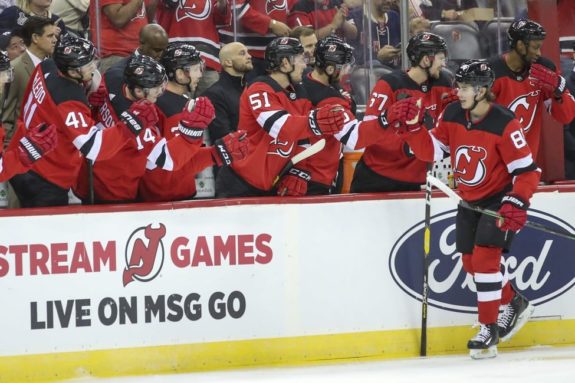 Overall, it seems as though the Devils' wingers seem to rely heavily on Hughes to do all of the heavy lifting on offense because his main linemate, Palmieri, has been having a down year this season. Palmieri didn't get his first goal of the year until his 10th game played against the Bruins (Feb. 18). He also still doesn't have a power-play goal, however, that seems to be a team-wide issue as well, because New Jersey is 0-for-19 in their last seven games in power-play opportunities.
They also rank dead last in the entire league for penalty kill with a percentage of 67.1%. With all of the struggles and injuries that have encountered New Jersey this season, it's sometimes hard to see the bright side of their current situation. But with the potential successful duo of Hughes and Hischier, along with a few other young players, the future is certainly bright. Hughes' numbers will only improve once his teammates step up their game even further.
---
---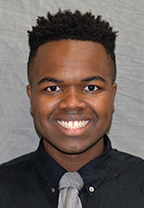 Trey Matthews is currently the play-by-play announcer for the hockey programs at Adrian College. Interestingly, he is also one of the only full-time black hockey play-by-play announcers in the entire country. He has been featured in USA Today, USCHO, & others for his line of work. In addition to that, he's also the host of a podcast show called Locked On Devils. He first began writing for his high school's paper at the University of Detroit Jesuit High School & Academy. Aside from hockey, he also covers the Los Angeles Lakers (NBA) for Belly Up Sports.