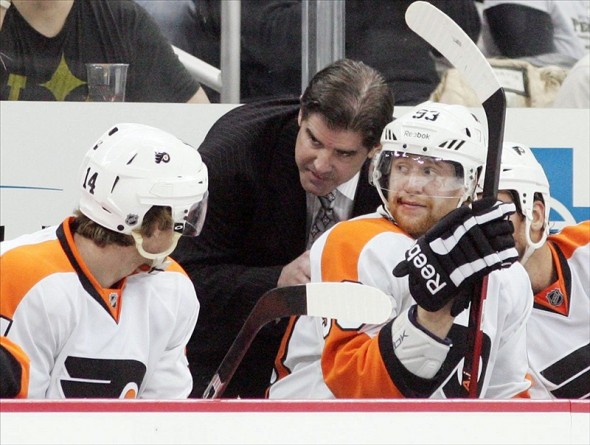 "Having Brayden [Schenn] up there on that line, I thought it gave him a spark and he played a great game," said Peter Laviolette when asked about Schenn playing with Giroux and Hartnell.
Although he had a solid game, Brayden Schenn was not supposed to be playing with Giroux and Hartnell.  That right wing spot was reserved for Jakub Voracek, the speedy, goal-scoring winger that had already built chemistry on the first line.
If any of you had read Flyers line predictions leading up to the home opener, it was a given that Voracek would be slotted on the top line.  However, that was not the case.  Instead, Voracek found himself on the third line centered by Sean Couturier.  A third line role isn't all that alarming.   Looking at the final numbers after the game, however raised a few eyebrows – specifically Voracek's time-on-ice statistics.
Numbers don't tell the whole store, but they do tell a lot.  He saw great deal of powerplay time – 7:11 to be exact (good for second highest on the night).  On the other hand, for even strength, he had 9:14.  For comparison, Zac Rinaldo had 9:29 of ES time.  I'm a Zac Rinaldo fan, but under no circumstances should he have more even strength time than Jakub Voracek.
I commend Peter Laviolette for keeping his cards close to the vest.  He obviously won't come out and say that his likely first line right winger is still not fully healthy.   It's within reason to assume the coach wants to ease him into the role he's used to without running the risk of reaggrevating the upper-body injury he sustained in a preseason game against New Jersey.
Is Jakub Voracek 100%?  The numbers lead me to believe that he is not.
Follow Shawn Reznik on Twitter: @ShawnTHW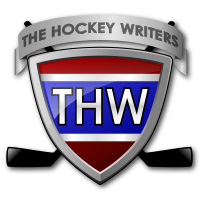 The archives of THW contain over 40,000 posts on all things hockey. We aim to share with you some of the gems we've published over the years.