The banged up Montreal Canadiens sit sixth overall in the National Hockey League and first in the Atlantic Division as the new year approaches.
With injuries to Alex Galchenyuk, Andrew Shaw, David Desharnais and Andrei Markov, the Habs have struggled to keep their head above water of late, only picking up 11 of a possible 20 points since their No. 1 center exited the lineup.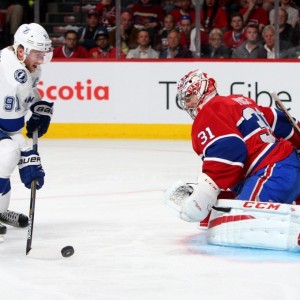 Sure, the luxury of having all-world goaltender Carey Price is one of the main reasons why the Habs haven't completely fallen off the map, but we also have to give credit to the supporting cast for keeping the Canadiens atop the standings in the Atlantic.
Of course, guys like Alexander Radulov, Max Pacioretty and Brendan Gallagher are going to draw the most attention given their names, but surprisingly, they haven't been the most impactful players lately. Players like Paul Byron, Torrey Mitchell and Phillip Danault will get overlooked but are definitely not undervalued when it comes to the success of the hockey team.
Another player who deserves credit for keeping the blue line on track and who is quietly having a career season is defenseman Jeff Petry. He has been as important to the Canadiens as any player so far this year and it's time he gets some recognition.
Before Montreal
Petry was a second-round draft pick of the Edmonton Oilers in 2006. He broke through to the NHL during the 2010-11 season where he played 35 games and ended with five points.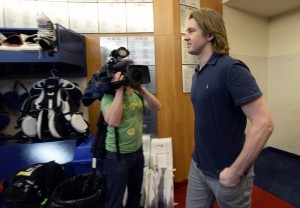 He spent parts of six seasons with the Oilers organization, totaling 17 goals and 57 assists in 295 games. Despite the high draft choice Edmonton spent on him and their problematic blue line, Petry never seemed to fit in with the coaching staff and management.
During his last two seasons in Alberta, he was healthy scratched multiple times, especially by former head coach Dallas Eakins. It got to the point where Petry was averaging the most minutes among defensemen to fifth or sixth best in the group.
Can confirm Petry is a completely healthy scratch tonight. Not injury related.

— Ryan Rishaug (@TSNRyanRishaug) October 14, 2014
All of this, on top of an expiring contract, led Petry to be traded to the Canadiens on trade deadline day during the 2014-15 season. There was a lot that went into the decision to trade Petry. Even with the Oilers' lack of defense, it wasn't a certainty that he would re-sign with the club. It seemed like their only option was to trade him, and Montreal was the beneficiary.
2016-17 Season
Fast forward to the 2016-17 season with the Canadiens and Petry is one of the most important cogs in the Habs' defense group. He already has eight goals and nine assists for 17 points, which puts him past his goal total (5) last season in 17 fewer games.
Although points are nice for a defenseman, it's far from the most important thing. He is also getting it done defensively. Despite what the Patrick Kane goal that is posted on every highlight reel makes you think, Petry has been one of the four pillars, along with Shea Weber, Alexei Emelin and Andrei Markov, that have kept the Canadiens in contention with the injuries piling up.
Even though he's hovering around the 21-22 TOI (time on ice) mark as he has done throughout his career, he's on pace for a career high in all statistical categories. By the end of the season, he could have close to 20 goals, which is remarkable since he hasn't surpassed eight in any given NHL season.
When the Canadiens signed Petry to his long-term deal, this was the guy they hoped they were getting. Marc Bergevin was only able to see a small sample size before having to make the decision to sign him or lose him in free agency.
With Markov being in the latter years of his NHL career, Petry's role will increase as his contract rolls on. But as for this season, depth is all important to any team, and he provides that and so much more.
Moving Forward
It's amazing how the Oilers couldn't fit Petry in on their blue line. The abysmal play of Edmonton's back-end throughout the years made the move mystifying. This was another one of Bergevin's moves that have worked out for the better in Montreal as much as you may not want to admit it. Another plus for the Habs is that they have Petry locked up for the next few years.
As the defense core grows with new players like Noah Juulsen and Mikhail Sergachev in the future, players like Weber and Petry will be there to help transition the young prospects to the NHL level.
As for now we can only hope he can keep up this level of production to keep the Canadiens in contention until their injuries subside.
Nick Guido is a Montreal Canadiens Contributor for The Hockey Writers. You can Follow him on Twitter @nickguidoTHW for his articles, opinions and general Habs talk.