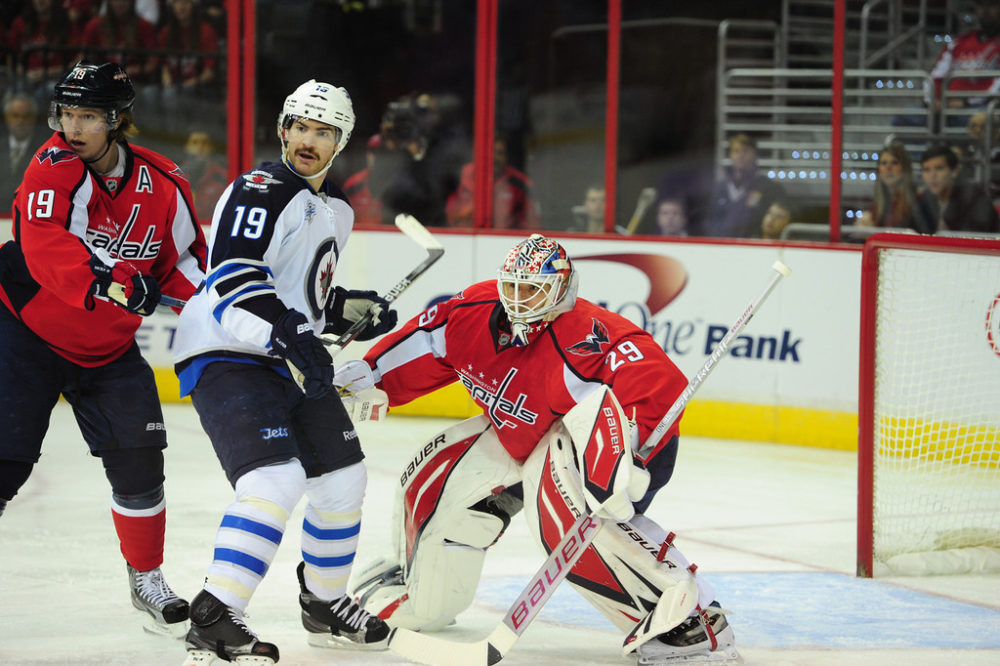 The Winnipeg Jets took an important step in solidifying their lineup for next season last week, by resigning centre Jim Slater to a new 3-year deal. He has played his entire career with the franchise, having been drafted by the Atlanta Thrashers in 2002.
Slater has proven to be a solid and versatile performer for the team, being effective at both ends of the rink, particularly defensively. He sees ice time on the penalty kill and occasionally the power play in addition to his five-on-five shifts.
Slater has also shown flashes of offensive ability, something that was in evidence while playing for the United States at the 2012 World Hockey Championships in Switzerland in May, scoring 2 goals and adding an assist for the Americans. He also came to be relied upon by the Jets as the go to guy for big face offs, especially in crucial situations in their own end.
Slater's hard work, both on and off the ice, made him one of the Jets fan favourites. He's identified as one of the real character players on the team and his work in the community has earned him a great deal of respect. Slater was nominated by the Jets for three NHL awards (the Bill Masterton Trophy, the NHL Foundation Award and the King Clancy Memorial Award), all of which are related to character, hard work and perseverance.
It will be interesting to see which other of the Jets free agents will be resigned, possibly ahead of the NHL Draft on June 22. It's likely Slater's line mate, Tanner Glass (the G in the GST line) will follow suit and be resigned by the team as well.
The Jets have some spots on the roster that need improvement, but continuity is also important, and Slater and Glass were both effective players that will provide stability and reliability on the Jets roster next year and possibly beyond.
Long time sports fan dating back to the stone-age – when hockey players were ridiculed for wearing helmets! Besides being a part of THW team, Jeff is also a member of the Yahoo Contributor Network.