Josh Gorges isn't ready to retire.
Still without a contract, and with NHL training camps starting later this week, the 34-year-old is stuck in limbo — hoping for another chance to play in the NHL again this season.
He's contemplated life after hockey — yes, retirement, and what the future could hold following his playing career — but, in the present, Gorges trained all summer and still feels like he could make a meaningful contribution for an NHL club.
"Right now I've got nothing in the works, nothing really going on, so it's still kind of up in the air," Gorges admitted on Saturday night during an intermission of a WHL preseason game in his hometown of Kelowna, B.C.
"I believe in my heart that I can play at the NHL level. I know the game is changing, it's a lot more speed and a lot more skill than it was when I first came into the league, but those are things that every player, you adapt to it and you do the best you can. But sometimes it's out of your control."
Best Shape Ever
Gorges has some hard miles as a shutdown defenceman — playing a physical brand and sacrificing his body as a shot-blocking penalty-killer over his 14-year professional career — but he doesn't feel like he's done. He doesn't feel washed up.
"Even skating this summer with all the (NHL) guys here, I felt good on the ice, felt like I'm right where I need to be," Gorges said. "I almost feel like I'm in the best shape I've ever been in my life. I believe that, but it's not always up to me."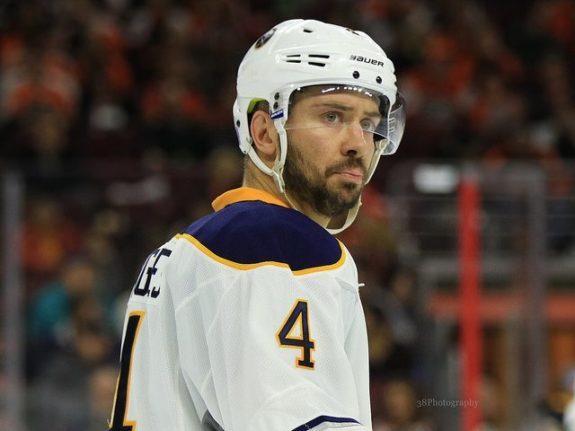 Limited to just 34 games last season with the last-place Buffalo Sabres — battling injuries and serving as a health scratch at times — Gorges is one of several 30-something veterans on the outside looking in with the new season now less than a month away.
He hasn't given up hope, though. Again, he's not ready to hang 'em up. So Gorges is playing the waiting game.
"It's kind of getting to that point, but things do happen and things do change real quick," Gorges said, alluding to preseason injuries or suspensions, among other circumstances that could create a last-minute opportunity.
"I'll wait and see . . . I don't know if I have to necessarily make a decision, but I guess if I want to keep playing, I have to continue skating and training and staying ready in case that phone call does come."
PTO Possibility
Gorges is leaving his ringer on, but he's not overly keen on the idea of accepting a professional tryout — a PTO, which has become a popular option for free agents to audition at training camp.
"When you get to this stage, you want to believe that you've showed over the course of your career who you are and what type of player you are and what you bring to a team," he said. "When it comes down to the PTO, teams that invite veteran players in that status, it is more about do they fit into the system, does it work with the team, does the cohesiveness make sense? It's not necessarily just to see if you're still good enough to play.
"I don't think it's the worst thing in the world, but obviously I'd rather have a contract behind me."
That job security is of the utmost importance for Gorges, who is married with two young sons.
He knows that teams will be rounding out their camp rosters with PTOs this week — bringing in extra bodies to increase competition — and some veterans will also be offered two-way contracts with the understanding that they could spend most, if not the entire season in the minors.
That would mean riding buses in the AHL, something Gorges hasn't had to do since his early days in the San Jose Sharks organization. Back when he was breaking into the NHL as an undrafted player.
[miptheme_quote author="Josh Gorges" style="text-center"]"It would all have to depend on the scenario. I'm not closing the door on any options, but in order to go back and play, it would have to be a right fit — for me personally, but also for my family."[/miptheme_quote]
Shopping Himself
With the calendar flipping to September, Gorges and his representatives have been ramping up their efforts to find that right fit.
Unlike July 1, when free agency opens, and it is the general managers who are trying to sell their team to available players.
Come Sept. 1, the leftover players — and there are many this fall, enough to ice an entire team or maybe two — have to shop themselves by studying depth charts around the league and targeting those preferred landing spots.
"It definitely works that way, and I know my agents have been making those phone calls to teams and looking at teams that maybe they think could need another depth player or a veteran presence," Gorges said. "I know they've been on the phone and talking to teams, but up to now nothing has come out of it."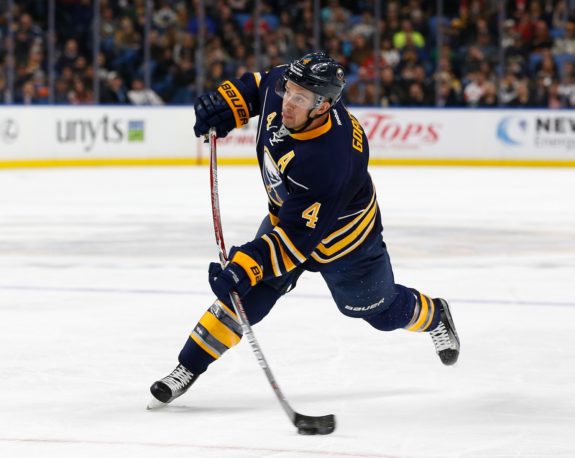 Europe Option
A lot of veterans have already headed to Europe and lots more will follow if they don't catch on with an NHL club over the next month.
Gorges isn't likely to go that route, however.
"It's something I've thought about and I've talked about with my wife a lot. I think, at the stage we are with our life and our family, it would probably just be too big of a move and a transition to haul young kids all the way over there," he said.
There are no shortage of opportunities in Europe nowadays — primarily in the Russia-based KHL, but leagues in Switzerland, Sweden, Finland and Germany are also littered with former NHLers.
For Gorges, going overseas just doesn't have the same appeal.
"I've always said, I'm the kind of guy that the only reason I ever played at this level was my competitive fire and willingness to compete, and to go over to Europe, it's hard to have that same fire," Gorges said. "You play every game, or I did anyways, thinking of the Stanley Cup at the end of the road, so to go over to Europe, mentally, mindset-wise, would I be all-in for the right reasons? Or would I be going over there just for the experience and to enjoy life for a year?
"I don't know if that would be fair to a team if I didn't have my heart in it," he concluded.
Elusive Stanley Cup
Some play for the money and others for the fame, but Gorges genuinely played to win it all.
That desire is still there — to hoist the Stanley Cup.
Gorges experienced winning it all at the junior level, captaining his hometown Kelowna Rockets to a Memorial Cup championship on home ice in 2004. That still ranks among the highlights of his hockey career — and life in general — but the Stanley Cup was always the ultimate goal.
"Obviously there's one thing that I've yet to achieve in my career, so you don't want to close the door on that," he said. "It's something I've dreamed about and worked towards my whole life. When you're playing in the league and you get close a couple times, it just makes you want it that much more.
"Not every player gets to win it, I understand that, but if there was an opportunity with a team that has a chance, it's hard to say no to that."
Buffalo never had a chance during his four seasons there, with the Sabres trending down and rebuilding over that time.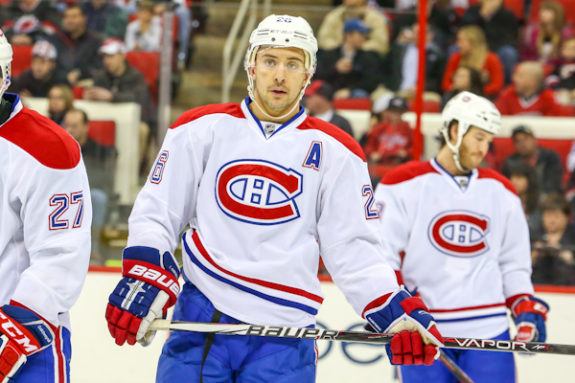 The closest Gorges has come was with Montreal in 2014, when he played a key role on a Canadiens team that made it to the Eastern Conference final — the final four — before star goaltender Carey Price got hurt in bowing out to the New York Rangers.
Montreal wanted to go in a different direction that offseason and Gorges ended up in Buffalo after blocking a trade to rival Toronto.
There will always be what-ifs and perhaps some hard feelings over that whole ordeal, but things just didn't work out for Gorges in Buffalo. For a variety of reasons, but playing less than half of last season isn't helping his current situation.
"When you look back at it, and even going through it, the team we were on in Buffalo, we finished at the bottom of the league. And when you look at my own personal position, when you're not in the lineup or you're getting healthy scratched on a team that's struggling, teams that are contending are saying 'well, if you can't play on a team that's at the bottom, how do you expect to play on a team that's contending?'" Gorges rationalized. "I understand that this last season has probably hurt my ability to stay in the league but, again, we'll see."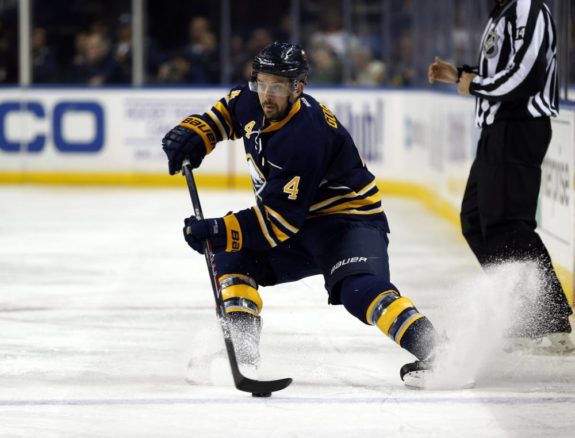 Once the Sabres were out of playoff contention, they shifted their focus to the future and started calling up some of their prospects, which squeezed Gorges out of the lineup since he was no longer in their plans as a pending free agent.
A trade to a contender didn't materialize at last season's deadline and Gorges went into the summer with plenty of uncertainty. So this isn't a complete surprise to him, remaining unsigned with the clock ticking towards training camp and the regular season.
"I trained all summer as if I was getting myself ready to play, like I would any other summer, but the thought has crossed my mind on what the next step is," Gorges said, realizing he'll need to make a decision on retirement in the coming weeks or months if nothing materializes.
"I kind of have (a deadline date in mind), but it's changed numerous times. Things change, every day is different, so it's kind of been pushed back and pushed back."
If this is it — the end of Gorges' playing career — he has plenty to be proud of, suiting up for 851 total games since making his NHL debut with San Jose in 2005-06.
Coaching Next?
An overachiever as a player — undrafted in both junior and pro — Gorges possesses a lot of qualities that translate to coaching. He's personable, a natural leader, hard worker, good communicator, student of the game, the list goes on.
Asked if he'd like to stay involved in the game — be it in coaching, scouting or management — Gorges said: "Yeah, on some level, in some capacity."
If he doesn't leave Kelowna this winter — his wife is from there too — the plan is to explore those possibilities alongside Rockets general manager Bruce Hamilton and head coach Jason Smith, who also had a lengthy NHL career as a similar defenceman.
"It's something that I've actually talked to Bruce about, if I'm not playing, to be around here more or less just to learn," Gorges said. "Learn from the coaching staff, sit up top and analyze the game, see if it's something that I do enjoy."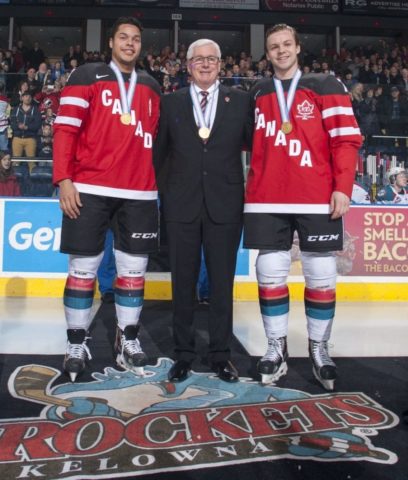 A role in player development could be the first step for Gorges.
"I don't know how much skill development I can offer some of these (WHL players), they are a lot more skilled than I am, but advice and knowledge and things that I've learned along the way that have helped me, if I can pass that on, I think that's something that I would be interested in," he said. "I know it takes a village, and I had a lot of people help me along the way, so if I could give back in that respect to young players, that's definitely something I'd like to do."
That could lead to a full-time coaching gig and pro teams would be interested in somebody with Gorges' experience, but he's hesitant to dive right into another career in hockey.
"The only thing, again, that I think about is my family and coaching is a big commitment," Gorges said. "It's a lot of hours, it's a lot of travelling . . . and my kids are starting to get at that age where they're going to be involved in sports themselves, and do I want to be missing their sports because I'm on the bus travelling? So a lot to think about, and I don't know if coaching is in the near future because I like the idea of being around my family."
Whatever is next for Gorges, that answer should come soon enough.
Larry Fisher is a senior writer and head scout for The Hockey Writers, having been an at-large contributor for THW since August 2014. Fisher covers both the NHL and the WHL, specializing in prospects and NHL draft content, including his annual mock drafts that date back to 2012. Fisher has also been a beat writer for the WHL's Kelowna Rockets since 2008, formerly working as a sports reporter/editor for The Daily Courier in Kelowna, British Columbia, Canada from 2008-2019. Follow him on Twitter: @LarryFisher_KDC.