Cap space in today's NHL is one of the most valuable assets a team can have. Especially with the pandemic causing the NHL's salary cap limit to sit still at $81.5 million, it has become more desirable than ever. There have been numerous examples of teams using their cap space as an asset, including the Ottawa Senators acquiring a 2022 second-round pick from the Tampa Bay Lightning to take on the contracts of Cedric Paquette and Braydon Coburn, and the Detroit Red Wings acquiring a 2021 second-round pick from the New York Rangers to take on the contract of Marc Staal. 
The Los Angeles Kings currently have just over $12 million in cap space and have already used it to their advantage, picking up defensemen Olli Maatta from the Chicago Blackhawks in exchange for prospect Brad Morrison. In this article, we are going to explore four players that LA could look to target to help utilize their cap space in order to help improve their team in the short and long term.
Tyler Johnson – Tampa Bay Lightning
Once the 2019-20 season ended for the Lightning, cap space was always going to be a huge issue. While Tampa was able to get their three big restricted free agents (RFAs): Mikhail Sergachev, Anthony Cirelli, and Eric Cernak signed to new deals, a large part of their ability to sign these contracts was due to the news that star forward Nikita Kucherov was going to be placed on the long term injured reserve (LTIR).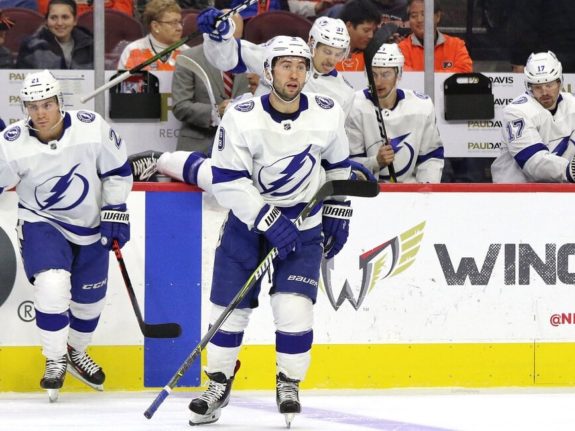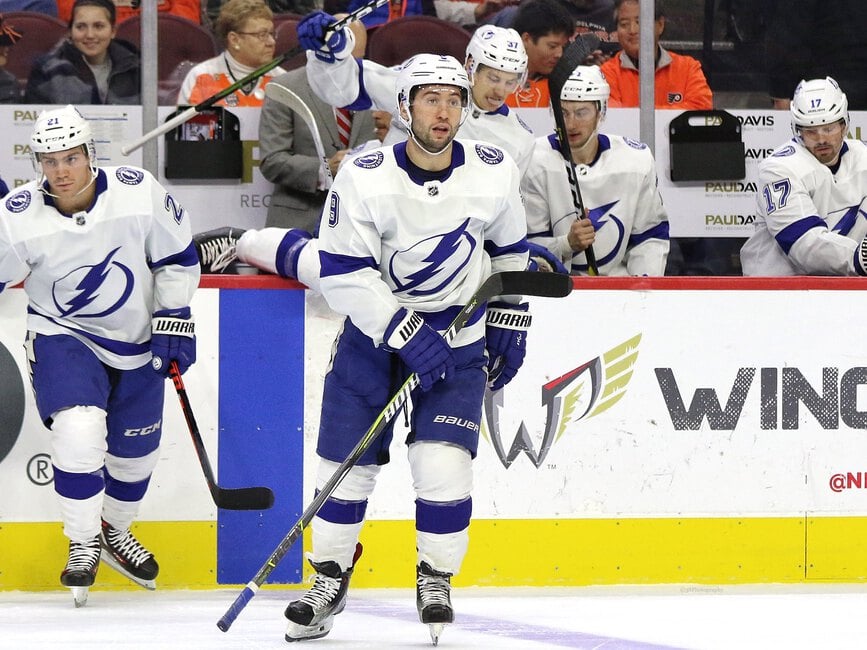 Even after dumping the contracts of Coburn and Paquette, the Lightning is hardly cap compliant and will need to free up $9.5 million once Kucherov is able to return to the team. This means that Tampa will likely have to trade one of their key producers such as Johnson, Alex Killorn, or Yanni Gourde.
The most likely to depart would be Johnson who has four years remaining at a $5 million cap hit, as the Lightning placed him on waivers this summer in hopes of a team taking his contract. While he is still a very productive player, his play took a dip in production, scoring only 14 goals and 31 points in 65 games compared to his usual 50 point pace.
Related: Johnson's Future with Lightning Uncertain Entering 2020-21 Season
The Kings with their cap space could take on Johnson's $5 million salary and pick up a draft pick or a prospect to help alleviate the Lightning's desperate need to shed money. This would still leave Los Angeles with plenty of cap space, while also adding a solid top-six forward to their lineup as well.
Paul Byron – Montreal Canadiens
The Montreal Canadiens entered the 2020 offseason with a ton of cap space, but after the additions of Tyler Toffoli, Josh Anderson, Jake Allen, and Joel Edmundson, the Canadiens suddenly do not have a lot of cap flexibility.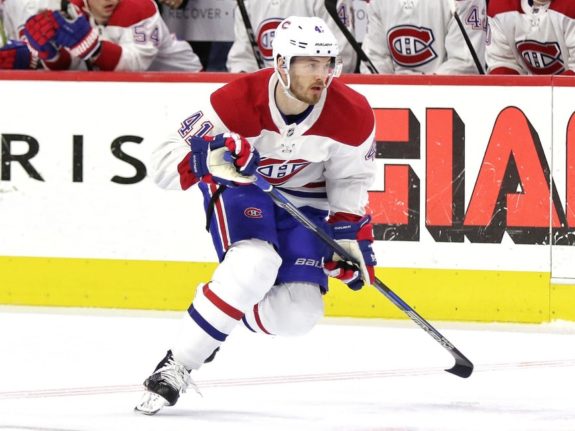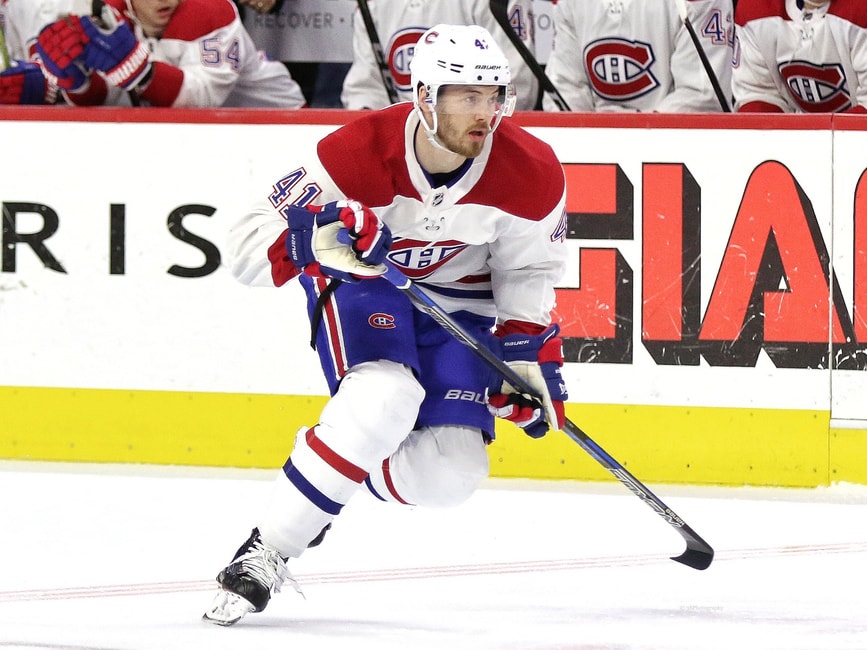 With Byron likely stuck on the fourth line making $3.4 million for the next three seasons, Montreal would likely want to move this contract to free up cap space for the upcoming Nick Suzuki and Jesperi Kotkaniemi extensions in 2021 and 2022 respectively.
With over $12 million in cap space and nobody due for a large extension in the next three years, Montreal and LA seem like logical trade partners. Byron would also likely be given a bigger role and could produce solid stats similar to the 20 goal pace he had in Montreal just two years ago. Los Angeles would likely be able to pick up a draft pick or prospect along with Byron to help the Canadiens alleviate their cap crunch.
Reilly Smith – Vegas Golden Knights
After signing Alex Pietrangelo to a massive seven-year deal this offseason, the Golden Knights have been looking to move salary to help give them more cap flexibility. This makes Smith a perfect trade candidate for the Kings. With Mark Stone and Alex Tuch still on the right wing for Vegas, this makes the potential loss of Smith sting less, while also freeing up $5 million for the next two years. He would also be a great addition to the Kings' top-six forwards and help with their winger depth in general.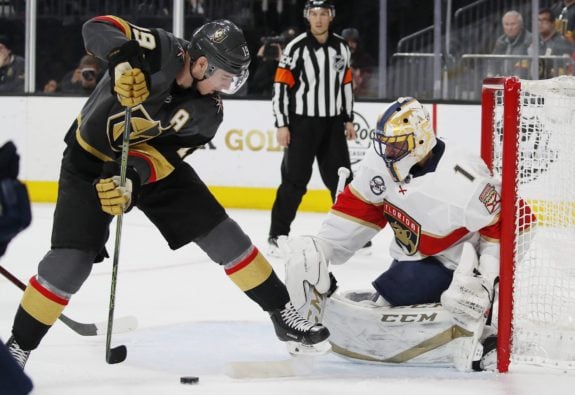 Unlike Byron and Johnson, however, Smith will cost the Kings to give up some rather valuable assets to acquire him but would be a perfect mentor for young players such as Arthur Kaliyev and Alex Turcotte, once the Kings deem them ready for the NHL. The Golden Knights' desire to shed salary may also drive the trade price down, giving the Kings a perfect chance to acquire a great player at a lower cost to play inside of the Kings' top-six forwards.
Tyler Bozak – St. Louis Blues
After losing former captain Pietrangelo to the Golden Knights, the St. Louis Blues replaced him with defenseman Torey Krug on a long seven-year deal at a 6.5 million AAV, giving the Blues almost no cap flexibility. With star forward Vladimir Tarasenko expected to be placed on the LTIR, once he returns to the lineup, the Blues will need to shed salary in order to become cap compliant.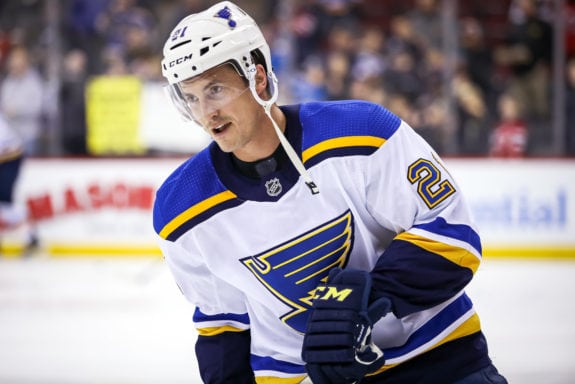 With one year remaining at a $5 million cap hit, Bozak could be a player that the Blues look to move to allow the Blues to welcome Tarasenko back to the lineup. This would be a perfect player for LA to trade for, due to the short financial commitment. Even after the potential addition of Bozak, this would still leave LA with over $7 million in cap space and allow the Kings to obtain a draft pick or prospect as well.
Final Conclusions
Coming off a tough 2019-20 season, finishing with 64 points, the fourth-lowest in the NHL, the Kings will still be in rebuilding mode heading into the 2020-21 campaign. By utilizing their cap space to help alleviate the cap concerns of other teams around the league, this will allow LA to add an additional roster player to their lineup, while also potentially picking up future assets along in a trade.
A trade of this caliber will not only help both teams involved, moving into the future but also potentially give a bigger role to one of the four players mentioned above and could result in one of those players building up more trade value for LA to flip in the future.
---
---
My name is Rayden Lin and I am from Edmonton, AB. I cover the Edmonton Oilers on The Hockey Writers. I am a huge fan of all 4 of the major sports in North America, supporting the Edmonton Oilers, Denver Broncos, Houston Rockets, and Toronto Blue Jays.