Jeff Carter has been a member of the LA Kings since Feb. 23, 2012. In the 2012 Playoffs, he played an integral role in the Kings' Stanley Cup victory, producing eight goals and 13 points. He once again played an important role in the Kings' 2014 Cup win, potting 25 points and 10 goals; both ranked second on the team. However, this is all in the past, and he has struggled for the past two seasons; so what should the Kings expect from him in 2021?
2017-18
Prior to the 2017-18 season, Carter had over 24 goals in the previous five seasons, and produced 62 or more points for three seasons in a row. He was the Kings' bona fide second-line center and was considered one of the best second liners in the entire NHL. Just six games into the 2017-18 season, he suffered a torn ankle tendon that severely hampered his season.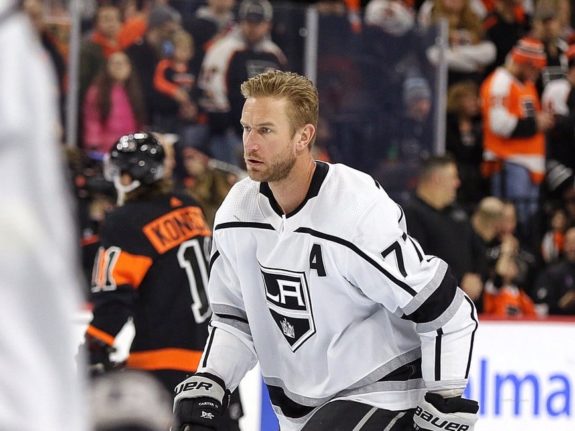 Carter returned for the final 21 regular season games, where he managed to produce 19 points. These were spectacular totals, but they proved to be an anomaly. In the 2018 Playoffs, he had zero points in four games, where the Kings were swept by the Vegas Golden Knights. Although he had a miserable playoffs, hopes were high for Carter in 2018-19.
2018-19
This was the worst season of Carter's career. In 76 games played, he scored 13 goals and added 20 assists. His 13 goals tied his career low; however, the low had come in the previous season where he only played in 27 games, meaning his goal scoring fell off drastically.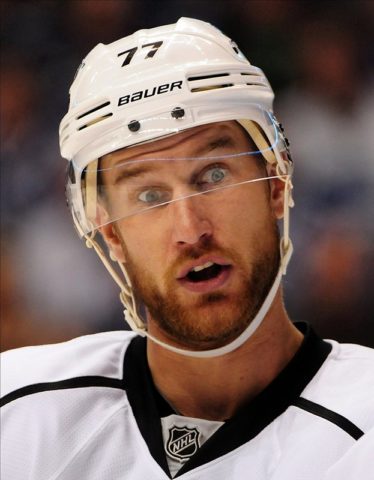 His 20 assists were also a significant drop from past seasons. In both the 2014-15 and 2016-17 seasons he posted 34 assists, and in 2015-16 he produced a career-high 38 assists. His plus/minus of minus-20 in 2018-19 was the second worst of his career. Even his face-offs dropped off, despite still being great numbers. His 51.3 face-off win percentage (FO%) ranked 51st in the NHL; in the previous season, he had a 55.8 FO% which was 11th in the league.
2019-20
Carter set a career-worst minus-21 in 2019-20. Despite this, his defensive play was pretty good. He had 66 hits this season, which is equal to 1.1 hits per game (he only played in 60 games). His FO% was 51.2, which was basically the same as in 2018-19. This tied for 52nd in the league, which still makes him one of the league's better face-off players. His blocked shots and takeaway numbers were low, but were in line with how he usually does.
His most important defensive stat was his shots against (SA). Carter was on the ice for 767:46 this season, and was only out for 389 SA. When you divide his ice time by shots against, you get 1.97. This means that when he was on the ice, the Kings only faced one SA for nearly every two minutes. This is an important number, as it shows that he was great at limiting opposing teams chances.
Carter's goal scoring witnessed a bounce-back this season, as he scored 17 goals. In an 82-game season, this would put him on pace for 24 goals, which would've been tied with the 2015-16 season as his second best goal-scoring season in the past five seasons. He only had 10 assists, but this could be chalked up to the Kings being the third lowest scoring team this season. LA only scored 118 times this season, and Carter's 27 points mean he was involved in 4.37% of the Kings goals. Meaning he's still important for the Kings' offence.
Surgery in June
In the beginning of June, Carter had surgery to repair one of his core muscles. He was injured in February 2018, and missed the Kings' final 10 games. In those games, Gabriel Vilardi played phenomenally as the team's second-line center; meaning Carter would probably be the third-line center, or either him or Vilardi would have to play on the wing next season. Core surgery could prove to be very detrimental for Carter.
For hockey players, core strength translates to the player who never loses a puck battle, who can put their entire weight into a shot, or continue their stride while protecting the puck.

Relentless Hockey
In 2018-19, he had a 7.5 shooting percentage (S%). In 2019-20, his S% was 9.3. These are his second and third worst shooting percentages of his entire career. If Carter can't put his entire weight into his shot, it could hurt his goal-scoring ability, which would impact his offensive effectiveness, as he's a natural goal scorer.
Protecting the puck is another important part of Carter's game that could be hampered by his surgery. In the 2019-20 season, the Kings controlled the puck most of the time when he played. Carter's shots for percentage was 52.56. His scoring chances for was 50.07.
Age
Carter is 35 years old and turns 36 on Jan. 1. This means he'd be 36 years old for all of the 2020-21 season, as the NHL is aiming to restart for Jan. 1. Thirty-six is old for an NHL player, and many players tend to fall off around this age. Considering Carter's surgery, age and the fact that his play quickly fell off following his surgery in 2017-18 could prove his play will decline.
What to Expect
The Kings should expect Carter to fit in on either the second or third line. Anze Kopitar has the first-line center position locked up, and Vilardi should start as the second-line center. Meaning, if Carter is going to center his own line and not shift to the wing, he'd slot in on the third line.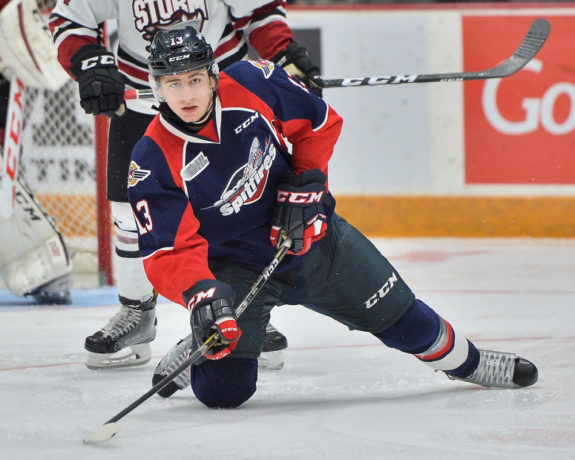 Another possibility is having both Carter and Vilardi on the second line. Carter's 17 goals were tied for second on the Kings, and most teams wouldn't put their second best scorer on the third line. Both Carter and Vilardi are right-handed, so having them rotate taking face-offs would work. The Vancouver Canucks' top line did this to great success this season, as both J.T. Miller and Elias Pettersson were left-handed and could take face-offs.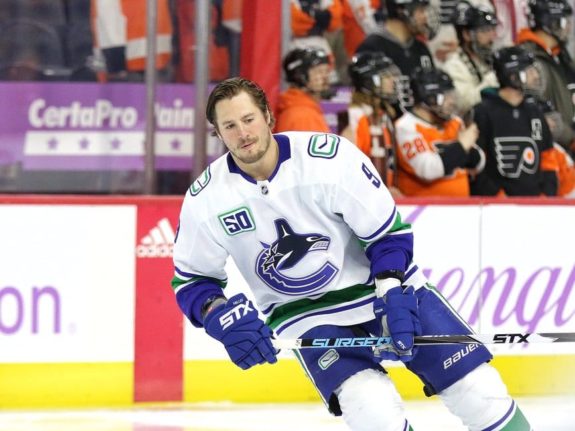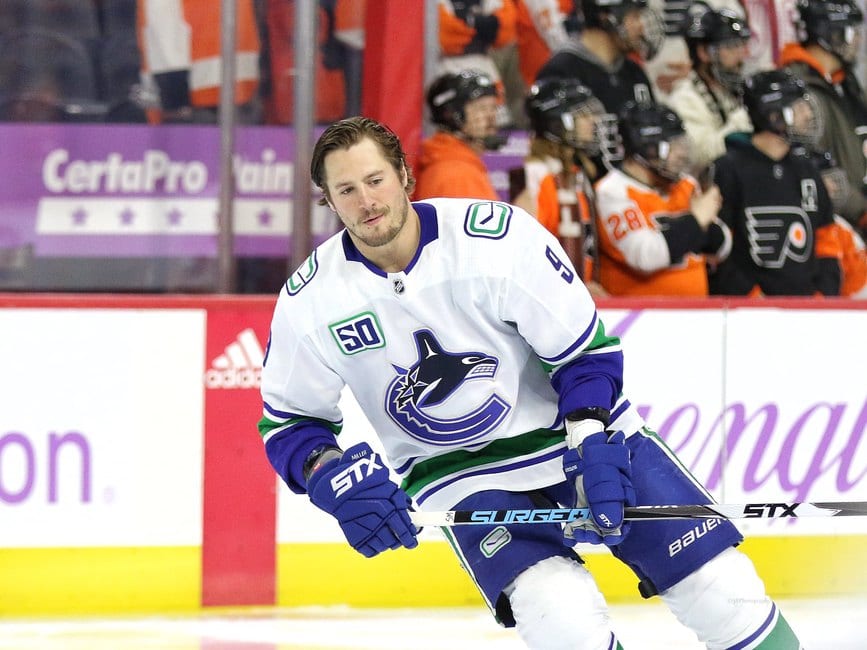 Carter should be expected to put up between 25 and 40 points next season, if it's an 82-game season. In 2018-19, his points per game (P/G) was 0.43, which is equal to 35.6 points in a full season. In 2019-20, his P/G was 0.45 — 36.9 points in a full season. If Carter plays how he has in the last two seasons, then he'd probably be in the high 30s, but if he plays worse, then I'd expect mid-20s to early 30s.
Defensively, the Kings should expect Carter to be close to a hit per game (he's had a hit per game in each of the past five seasons). He's willing to throw heavy and hard checks, which definitely helps the team out. They should also expect him to still be one of the league's better face-off takers.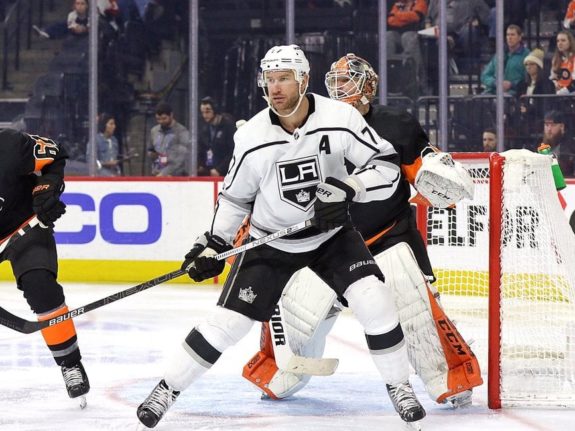 Lastly, Carter should be expected to be a good mentor for the Kings' young centers. Players such as Vilardi, Quinton Byfield and Alex Turcotte could potentially see some NHL time this upcoming season. As one of the Kings veterans and alternate captains, Carter should be able to help mentor them.
Sources: Puckbase, Hockey Reference, Natural Stat Trick
---
---