In a recent interview with The Athletic, longtime National Hockey League coach Bruce Boudreau, most recently of the Minnesota Wild, indicated his interest in a return to the bench as the first head coach of the Seattle Kraken (from 'Seattle Kraken need a coach, and Bruce Boudreau is beyond interested' – The Athletic – 2/22/21). With the position as of yet unfilled, it's clear that general manager Ron Francis won't rush into a decision. The Expansion Draft is still months away, and there's a significant possibility that other candidates will shake free from their current clubs before it's too late, but it's interesting to hear a potential candidate so clearly speaking of their desire to have the job.
Boudreau has a stellar win/loss record, significantly above 0.500 in each of his NHL stops. His 201 wins are third all-time for a coach in Washington Capitals history (fun fact: Red Sullivan is last on that list with only two) and second all-time as the coach of the Anaheim Ducks (208). His Wild stats are less impressive, and yet he is third on that list as well, though it only includes five other names. All told, he seems to be the sort of bench boss that can lead a team through the regular season without stumbling, finishing first in his division in eight out of his fourteen NHL years. But can he lead the Kraken to the promised land?
Boudreau's Head Coaching Career Began with the Washington Capitals
Boudreau took over the job in Washington in the 2007-08 season. The Capitals, despite possessing a young Alex Ovechkin, had finished fifth in their conference the year prior, costing coach Glen Hanlon his position. The new coach not only managed a massive jump up the standings, his Russian superstar's production jumped dramatically as well, scoring a career-high 65 goals while seeing a positive gain of +47 in his plus/minus (from minus-19 to plus-28). From the day Boudreau took over in Washington, the Capitals went from a struggling club with an elite but enigmatic star player to a perennial Stanley Cup challenger.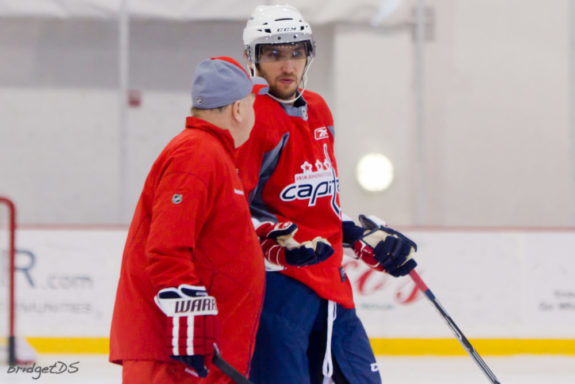 While he was never able to get the Capitals all the way to a Cup victory, there's no question he had a positive effect on the team. Multiple players from that era credit their former coach for the turnaround they experienced, and he was awarded the Jack Adams award for his work in the 2007-08 season. His 54 wins in the 2009-10 season were the most in franchise history at the time, so while his team failed to put up a championship banner, eventually resulting in his firing in 2011-12, his time in Washington has to be considered a success.
Boudreau Made the Ducks Mighty Again
It didn't take long for Boudreau to find a new home on another NHL bench. Literally, two days after being let go, he was hired by the Ducks, who were unhappy with their previous bench boss, Randy Carlyle. The team had only seven wins in its first 24 games, but it seemed the change in leadership did the trick. Under their new coach, Anaheim finished out the season with a 27-23-8 record. While they missed the playoffs, unable to fully recover from the poor start, that changed the following year.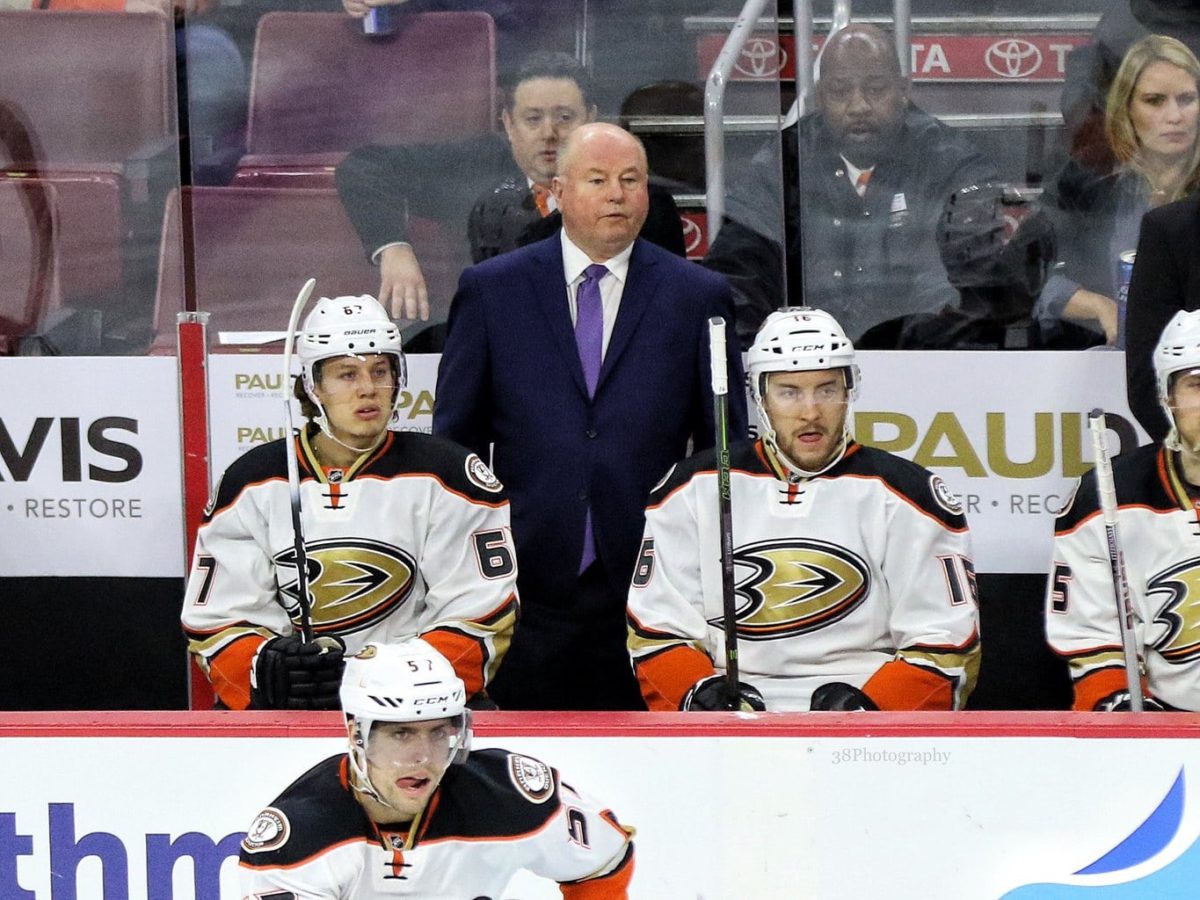 Anaheim finished first in the Pacific Division each of the next four years under Boudreau. His time with the Ducks peaked in 2014-15, where the team went all the way to Game 7 of the Conference Final. They lost to one of the dynasties of that time, the Chicago Blackhawks, who went on to defeat the Tampa Bay Lightning for the Cup. All that regular-season success once again didn't equal Cup victories for Boudreau and as his stars, Corey Perry and Ryan Getzlaf, began to decline, so too did the team's hopes of capturing that greatest of victories. Boudreau was shown the door once again in 2016.
A Wild Time in Minnesota
When Boudreau joined the Wild in 2016-17, the team saw a familiar boost in its results. While he wasn't able to catapult the Wild all the way to the top of their division as he had in his last two stops, the team did move up from fifth to second. From there, the results were less fantastic, finishing third in 2017-18 and then missing the playoffs the following two seasons. Minnesota's roster construction was far from perfect, and with the large term and dollars committed to Zach Parise and Ryan Suter, it could be said that building a championship team around them with the remaining cap money was impossible. A coach can only work with the tools he is given, and the Wild's results are more likely a demonstration of this fact than a commentary on Boudreau's coaching abilities.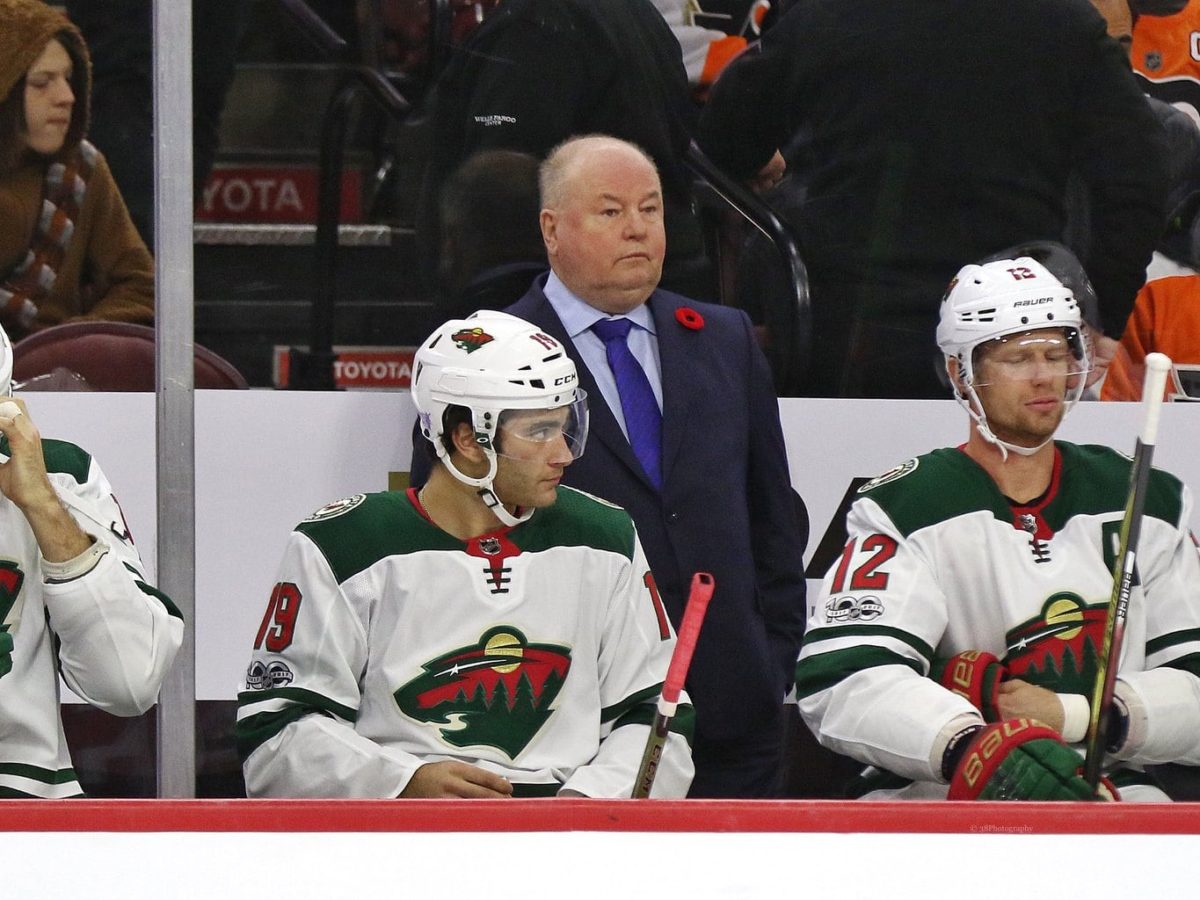 All of this leads us to today, where Bruce Boudreau has been out of work since leaving the Wild. Would he be a fit for the Kraken? It certainly seems like it. His career win percentage as a coach (0.653) sits only two percent back of all-time great head coach Scotty Bowman. He is hardly alone as a coach who hasn't found a way to win a Stanley Cup, and he's gotten closer than many others. The Kraken won't have their eyes on such lofty goals in their first season, and the track record outlined above indicates a real ability to craft a group of players into a competitive team. Boudreau would be as good a choice as any of the other available candidates, and it seems very likely that he is on Seattle GM Francis' shortlist.
---
---
Canadian, Hockey Fan since birth, Husband, Father, and follower of all things Oilers and Kraken.