There are a lot of things the Seattle Kraken can't do yet. They can't sign players or make trades, but even if they could, without a coaching team to put systems in place and run practices, the players would just be standing around. A recent National Hockey League new and rumors article mentioned an interview Ron Francis gave to Pierre LeBrun of The Athletic ('LeBrun: Kraken already eying leverage in NHL expansion draft' – The Athletic – 10/31/2020), where he spoke about a number of topics, including the ongoing search for the first head coach of the Kraken.
"We don't know yet the kind of team we may be able to draft, so we're comfortable kind of sitting back and waiting right now and watching what happens here. There's still, hopefully, a 2020-21 season getting up and running and playing. Are there guys that end up losing their jobs or looking for other things elsewhere? I just think we have time on this. We're not in a race to make that decision at this point."
The head coach hire is a pivotal decision in the early days of Seattle's NHL franchise and Francis doesn't want to rush it. As mentioned previously, there is no shortage of options out there, and there is an entire season of hockey yet to be played before the Kraken will hit the ice. All that aside, any incoming coach wants to put their stamp on their team and that work can start at any time.
The Kraken are Identifying Their Future Roster
The team is working on its draft strategy already, identifying the under-appreciated or under-utilized members of opposing rosters across the league. There is no single, perfect type of player though, and the way a coach intends to deploy his roster should weigh into the selection process. Could it be that Francis is delaying the hire because he wants to own the process himself? After all, he was the Director of Player personnel for the Carolina Hurricanes between 2008-11.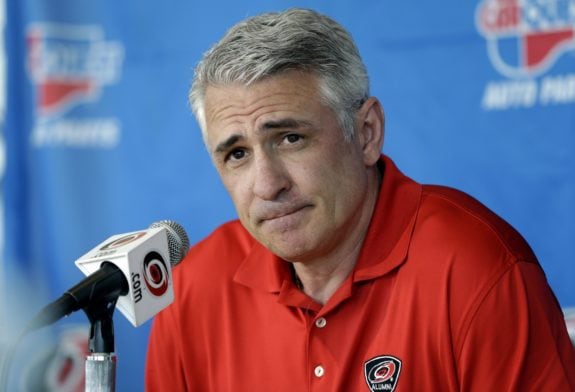 It wouldn't be the first time a GM wanted full control. Francis made some good moves during his time in Carolina but mixed in enough errors that he isn't above reproach. A leader throughout his career, it's only natural that he may want to own the process of building the Kraken roster, but unless he's planning on hopping behind the bench as well, the decisions he makes and the work that is going in behind the scenes today will heavily affect the fortunes of the coach he eventually hires.
Golden Knights Are the Blueprint
The Vegas Golden Knights set a high bar for what constitutes a successful inaugural season for an expansion franchise and will be the standard against which the Kraken are measured. They made their coaching decision only two months before their draft and did just fine, so Francis' lack of urgency has some historical support. The GM, along with his analytics and scouting departments, can develop their priorities and prospective target players and simply hand the list to the incoming coach, making his job that much easier.
Related: Seattle Kraken Will Have a Difficult Travel Schedule
If Vegas is the blueprint though, it should be noted that the very coach who took them to the Stanley Cup Final is available today, and with every day that passes there is a chance that he'll be hired by another club. The fact that no coach has been hired could indicate that the available options aren't ideal in Francis' opinion. There's no denying the short shelf life that Gerard Gallant has had with the teams he coached, and there were rumblings that the former Golden Knights head coach isn't fully on board with analytics, a major cornerstone of the Kraken's approach to roster construction.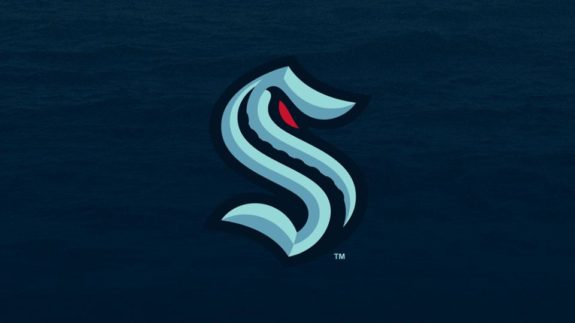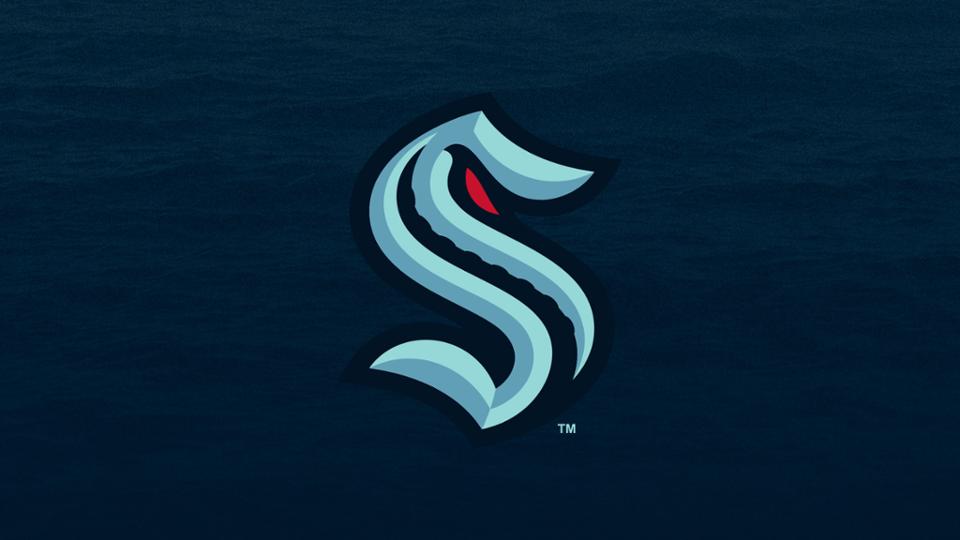 If Francis doesn't see the right person amongst the available individuals, one can hardly blame him for delaying the hire. In the "win or else" atmosphere of professional sport, a GM usually gets no more than two chances at picking a coach to lead their team to the playoffs and beyond. When he was general manager of the Hurricanes, he had a single coach, Bill Peters, for the entirety of his tenure. Hindsight tells us that Peters wasn't a great choice, and Francis' careful and deliberate process could be related to that fact.
Some Current Coaches Could Lose Their Jobs Next Season
As Francis states above, some coaches may leave their current teams over the course of the next season, and one of them could end up being the Kraken's first. Last season eight head coaches lost their jobs. Some of those were hired elsewhere, others remain available. But with next season likely being a shortened one, are coaches more or less likely to get fired? The logic suggests there will be fewer firings, making it less likely that Francis' future hire is currently behind an NHL bench.
Related: Seattle Kraken: 2 Outside-the-Box Head Coaching Candidates
Your writer has always seen Gallant as an ideal candidate based on his exemplary work with the Golden Knights and the Florida Panthers before that. If Francis' delay in hiring a coach tells us that neither Gallant nor any of the other currently available candidates suit him, then who is he hoping shakes free? Dave Tippett, currently with the Edmonton Oilers, consulted early on with the Kraken and was thought by many to be the frontrunner at the time, but he had a relatively successful season in Edmonton and is unlikely to be fired in the next year.
Paul Maurice's time in Winnipeg has had ups and downs and, having been in place since 2014, he might be let go if the Jets struggle out of the gate in 2021. There is also a Carolina connection between the two, with Francis serving as Associate Coach under Maurice before moving into management. Despite a long NHL coaching career, Maurice has had relatively little playoff success, winning the Eastern Conference Final only one time back in 2002 before losing the Cup Final to the Detroit Red Wings. The Kraken will not be looking to win it all in their first year, so maybe that isn't a factor.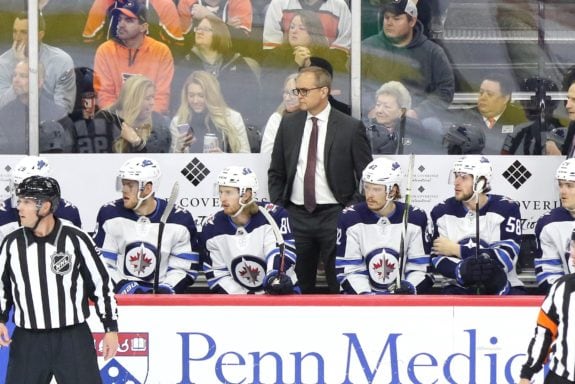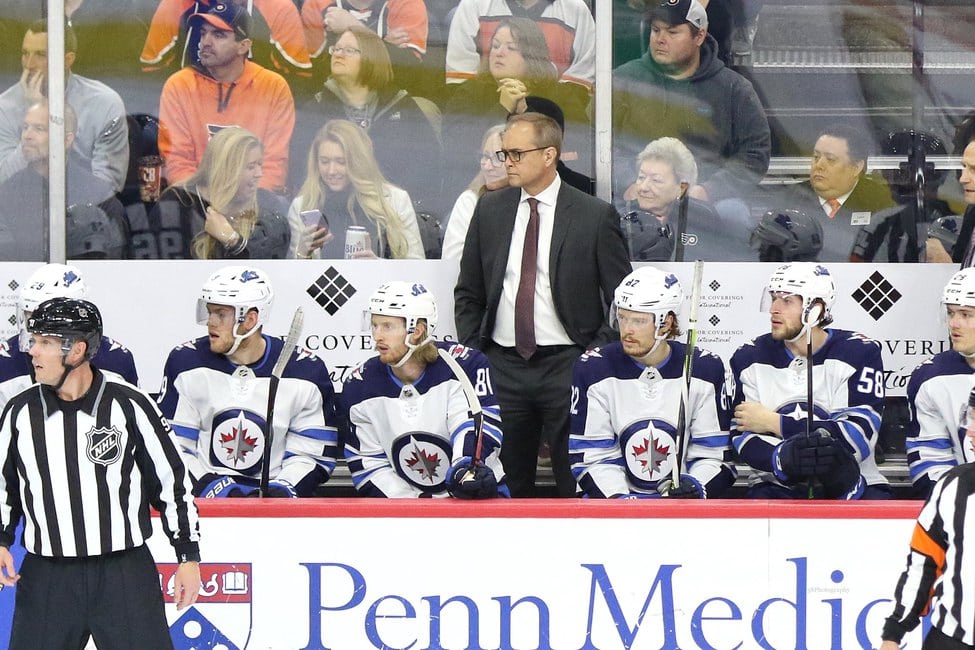 Rick Tocchet has had difficulty advancing the fortunes of the Arizona Coyotes and might not last through the 2020-21 season. Though he was a part of the 2016 and 2017 Pittsburgh Penguin coaching rosters as an assistant coach when those teams won the Cup, his lack of success as the main guy makes it doubtful he'd make Seattle's shortlist even if he is available.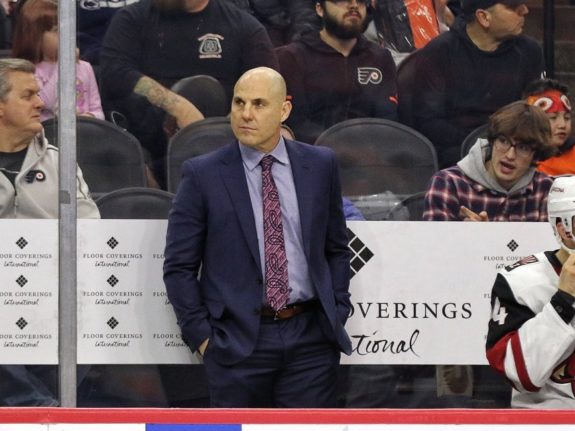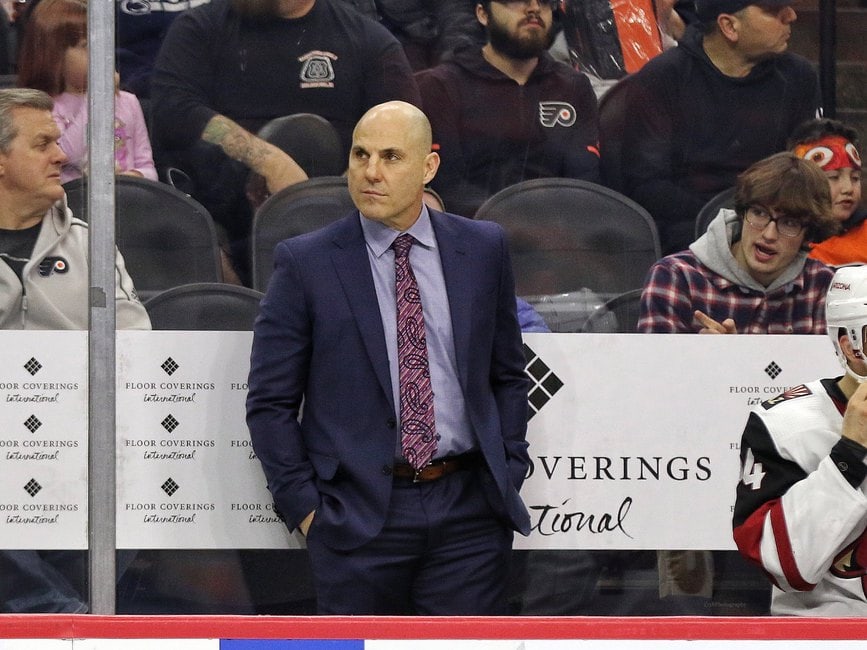 Ultimately, waiting for your preferred candidate to be fired for a poor performance somewhere else seems like a flawed strategy. The best move for the Kraken is to find a proven coach amongst the available pool of candidates and bring them into the fold soon. The fanbase will be patient if the team struggles in year one and so long as the coach connects with his players and the team improves over the course of the season they can call it a success. Then, should an even better candidate appear in the Kraken's second year in the league, Francis can stick with his guy or cut bait.
---
---