The Seattle Kraken will have their expansion draft on July 21, 2021. Each NHL franchise except the Vegas Golden Knights will have until July 17, 2021, to submit a Protection List.
The protection list can be either A) seven forwards, three defensemen, and one goaltender, or B) eight skaters and one goaltender. Players who have no-movement clauses have to be protected.
All first and second-year players do not need to be protected, as well as any unsigned prospects. However, teams do need to make sure that certain players are available.
Those players are:
– One defenseman who is under contract for the 2021-22 season and has played in 40 games this season or 70 games over the past two seasons.
– Two forwards who are under contract for the 2021-22 season and has played in 40 games this season or 70 games over the past two seasons.
– One goaltender who is either under contract for the 2021-22 season or is a restricted free agent (RFA) before the start of the 2021-22 season.
Keeping all of these things in mind, who should the Kraken select from the Toronto Maple Leafs?
Which Players Will Toronto Protect
If we look at the make up of Toronto's lineup, we see more than a few players who will be free agents after this season and therefore don't need to be protected. We also see a few players in their first or second year in the NHL, and thus they also don't need to be protected.
By looking at their current lineup, I would predict that Toronto will protect eight skaters and one goaltender. I think seven of the eight skaters Toronto will put under protection are easy to predict.
Those seven players will most likely be John Tavares, Auston Matthews, Mitch Marner, William Nylander, Morgan Rielly, Jake Muzzin, and T.J. Brodie.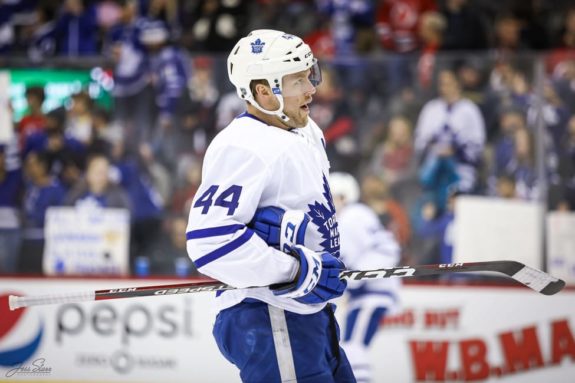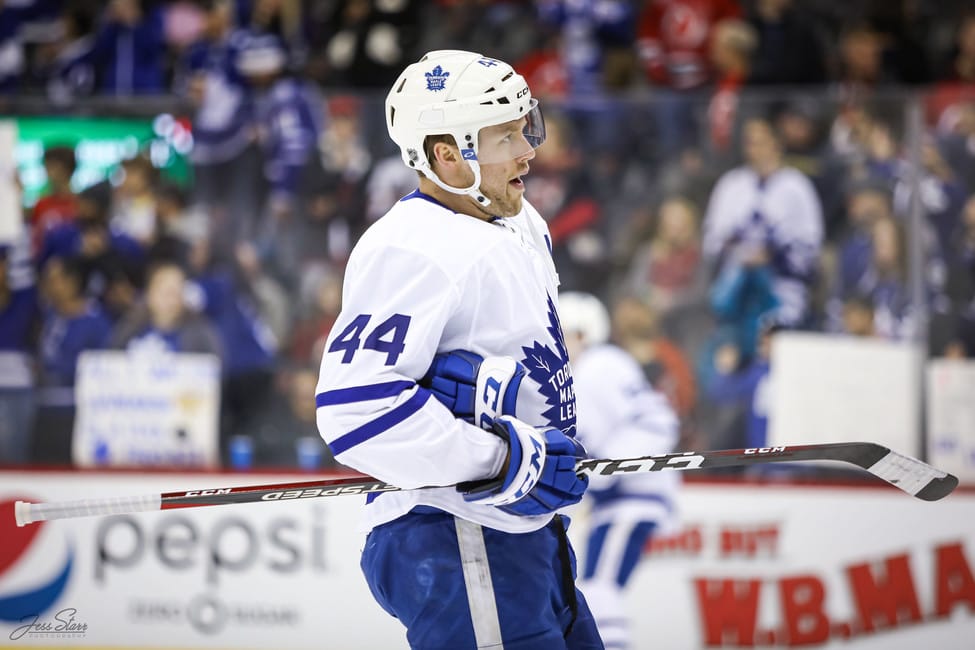 The eighth and final skater is a toss-up between Travis Dermott or Justin Holl. Both players meet the criteria for the expansion draft. The Leafs will want to keep one of them, so which one should it be? If I were the Leafs, I would protect Holl and leave Dermott exposed for the expansion draft.
Players Available For Seattle to Choose From
I believe that these are the four players which Toronto will leave exposed, assuming the Leafs decide to protect Holl.
Alexander Kerfoot
Kerfoot mostly plays center but can also play left wing. He has two more years on his contract at a $3.5 million annual salary-cap hit. Currently, he has 115 points in 227 NHL games. He could be a good option for Seattle to use as their third-line center.
the reasons why the Kraken should take Kerfoot are simple. He provides them with depth up the middle and gives them a decent penalty killer. Both are important things for a team to have, maybe even more so for an expansion team.
Nic Petan
Petan is versatile and can play any forward position. He is an RFA after this season and could be a fourth-line depth option for the Kraken. He has 27 points in 129 NHL games.
He has yet to find a way to stay in an NHL lineup. Petan has shown flashes of his skill set, but can't seem to play consistently. Maybe joining a brand new team would give him the fresh start needed to have success at the NHL level.
Travis Dermott
Dermott is a young (24) left shooting defenseman. Just like Petan, he will be an RFA after this season. He would be a depth option for the Kraken defense. He has 41 points in 169 NHL games.
I think Dermott offers the Kraken the chance to snare a young defenseman who is still a couple of years away from his prime. As Dermott matures, he has the potential to turn into a top-four defenseman. This could turn out to be a steal for the Kraken if Dermott is able to reach that next level.
Michael Hutchinson
Hutchinson could be a possible back-up goaltender option for the Kraken or at least a decent number three on the goaltending depth chart. He will be making $725,000 next season, so he is also a cheap option for salary cap purposes. His career record is 51-52-14 with five shutouts. He has a career GAA of 2.80 and a .905 SV%.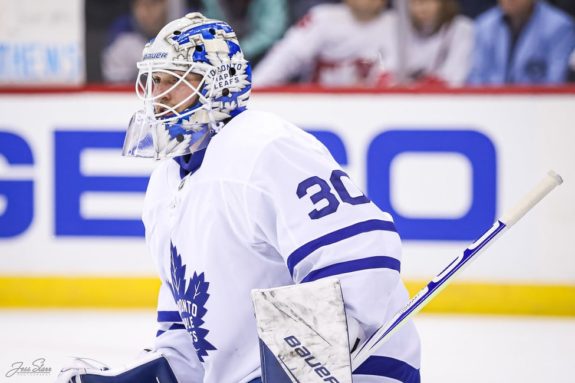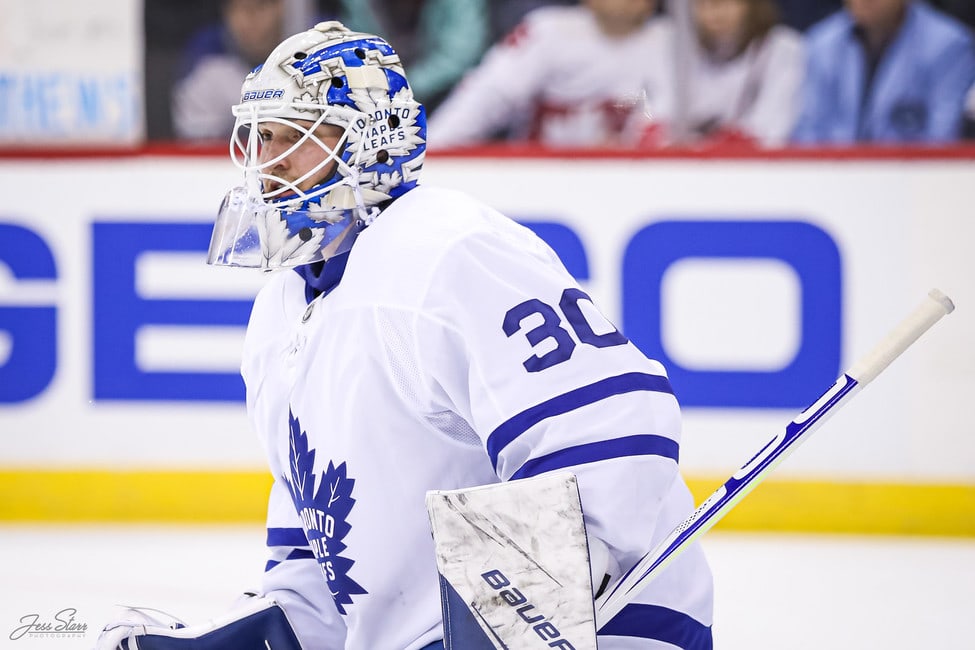 For an expansion team, goaltending depth will be very important to establish early on. Depending on what other goaltenders the Kraken is able to pick up in the expansion draft, Hutchinson could be a good depth option. He looked good in his three playoff games for Colorado last season. His record was 2-1-0 with a .910 SV% and a 2.75 GAA.
Who Should the Kraken Take?
From these four options, I would say the Kraken would benefit the most by taking either Kerfoot or Dermott. Kerfoot gives the team a decent third-line center and penalty killer. Dermott offers the chance at having a young defenseman reach his prime on their team.
If for some reason, the Leafs decide to keep Dermott and expose Holl, then I think the Kraken would be wise to take the defenseman over Kerfoot. Holl can play in the top four on defense and log big minutes.
---
---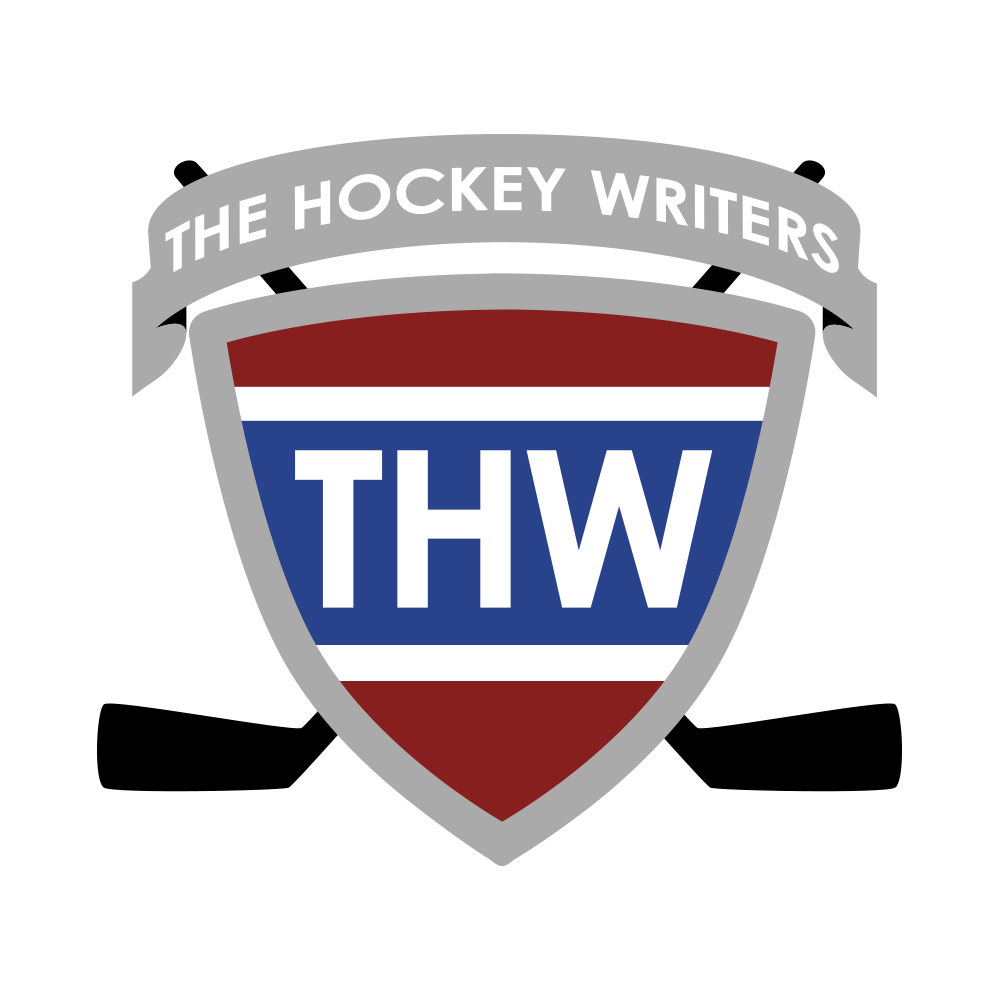 The Hockey Writers is:
1) A top-tier hockey media company delivering a top-notch, in-depth look at the NHL
2) A collective of some of the best hockey writers anywhere
3) A multimedia provider with daily podcasts and YouTube shows
4) Well-respected and widely-cited NHL prospect and draft resource