As we approach the final days of the 2019-20 NHL season, it seems fitting to look ahead to what the future holds. Soon enough, the NHL will welcome in its 32nd franchise, and with it, write a chapter in the expansion draft saga. While it's impossible to predict the future, given the unprecedented events that took place over the last calendar year, analyzing what lies ahead for hockey should provide some much-needed stability for fans, players, and management alike. A chance to exhale after a long and peculiar season.
With our Western Conference takes already complete, here are 3 other bold takes on who could don a Seattle Kraken jersey in 2021-22.
Tomas Tatar
The Montreal Canadiens are in a bit of a tough spot when it comes to deciding who to leave exposed, as a lot of their players make strong cases to earn expansion protection. No matter which direction they choose to go, there seems to be an equilibrium of risk in every direction.
Related: Reliving Corey Perry's Winning Journey
Here's what we know for sure; Jonathan Drouin, Shea Weber, Jesperi Kotkaniemi, and Carey Price are staying no matter what. However, with 5 pending free agents at the end of the 2020-21 season (Brendan Gallagher, Tomas Tatar, Phillip Danault, Artturi Lehkonen, and Joel Armia), not to mention the trade rumors regarding Max Domi, saying Montreal has some tough decisions ahead would be an understatement.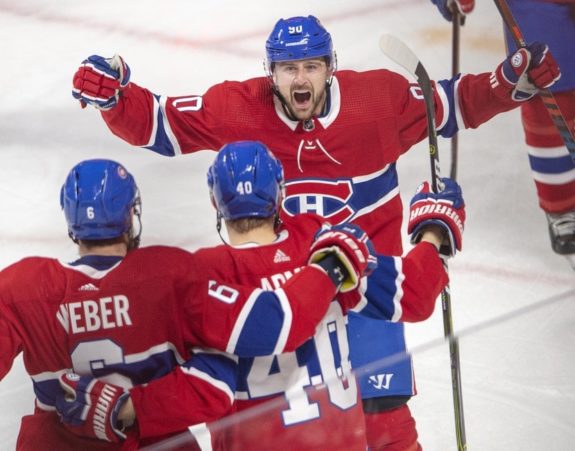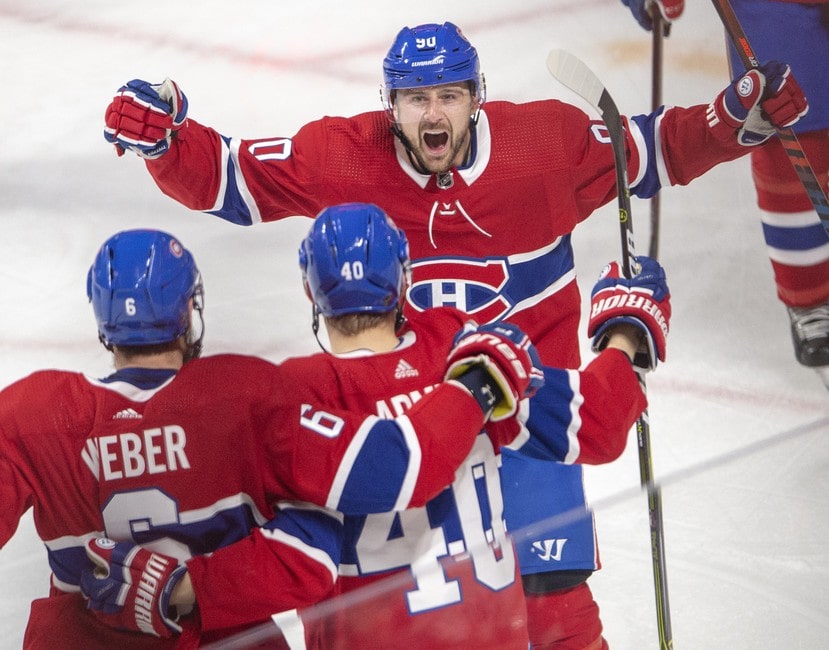 In my eyes, I can't imagine a world where the Habs let go of Gallagher, as he's been one of the most impactful players in the league at 5-on-5 and he's voiced publicly that he wants to stay in Quebec. Danault has consistently been one of the most underrated two-way players in the league so I don't see Montreal giving up on him either. Lehkonen is an intriguing piece, but with him being significantly younger than both Armia and Tatar, the Canadiens should be able to keep him around.
What's leftover? On the premise that Montreal re-signs Domi, despite his regression this past season, both Armia and Tatar could find themselves without extensions when the 2021-22 season wraps up. Bergevin will most likely not be able to afford them both, so I could see him settling for one.
With Tatar undoubtedly deserving a raise after a career year, it'll more than likely force Bergevin's hand when it comes to contract decisions. Keeping the soon-to-be 30-year-old around for another few seasons is a big risk to take for a team that's trying to make room for its youth.
Consequently, with Armia's cap hit being half that of Tatar's and Nick Suzuki, Ryan Poehling and Cole Caufield representing a deep prospect pool up front, Bergevin will be even less inclined to lock up Tatar to a long-term deal. Thus, the formula could not be better for Seattle to add a proven goalscorer with gas left in the tank.
P.K. Subban
It's safe to say that this aged horribly. I don't think anyone could've predicted the sheer regression Subban would go through when he was shipped out of Nashville in order to clear cap space. With the New Jersey Devils, many anticipated Subban to become the focal point of a younger defensive structure. However, the complete opposite seemed to happen, as the 31-year-old registered his lowest point total in a single season, with a laughable 18 points in 68 games.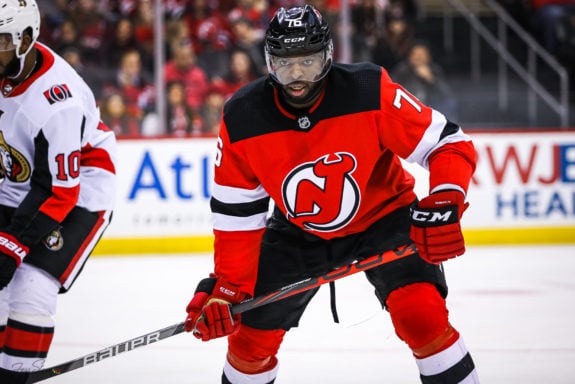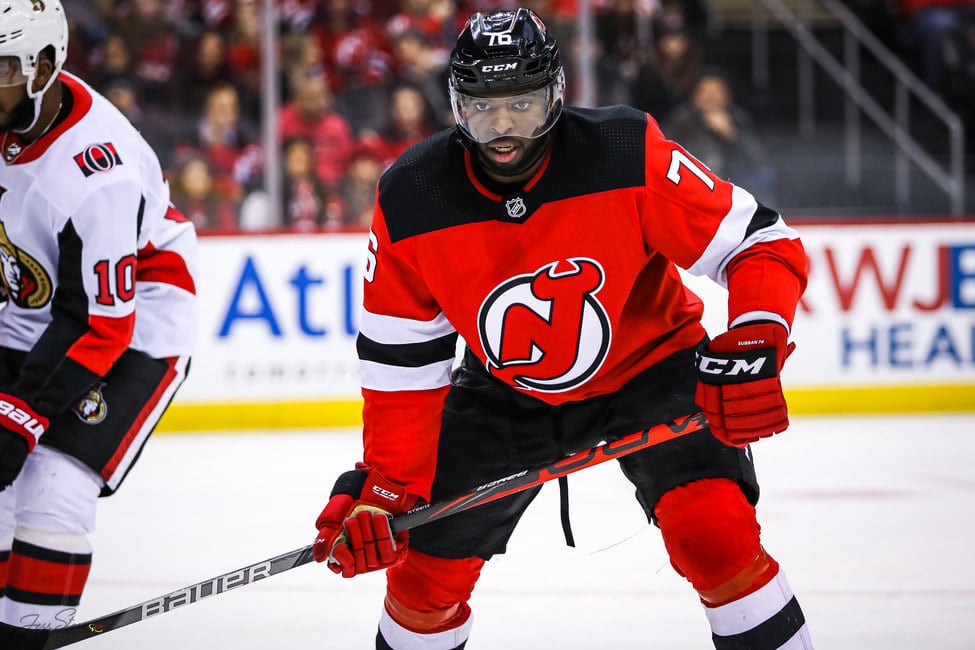 While the unloading of key veterans certainly didn't help, as Taylor Hall, Andy Greene, Wayne Simmonds, Sami Vatanen, and Blake Coleman all found new teams over the course of this past season, Subban's $9 million cap hit, and a career-low -21 rating, look atrocious on New Jersey's books.
That leaves the door wide open for the Kraken. While they do have a limited selection when it comes to New Jersey, as it seems only Travis Zajac and Nick Merkley will be left unprotected, Subban would be a high-risk, high-reward move for the NHL's newest franchise. As an expansion team, Seattle has the luxury of betting on Subban to regain his Norris-calibre form, a bet that wouldn't be nearly as safe for any other team.
"In my opinion, I'm still one of the top defencemen in the league. When I'm in the biggest games, the biggest moments, I feel that I'm one of the players that teams would love to have on their team and that they can rely on, and that's always been my game."

PK Subban
With Subban entering a contract year at the end of the 2021-22 season, the Kraken has the chance of re-negotiating his contract and hopefully add him at a lower price, should they choose to take him in the expansion draft. Subban's tenure with the Devils has been abysmal so far, so maybe a change of scenery is just what he needs to get his career back on track.
James van Riemsdyk
In an expansion draft, the trend seems to be shifting towards younger players, those who've shown potential but haven't been given a full NHL role just yet. However, there is still great value in adding veterans. James van Riemsdyk certainly has the potential to be one of those impact players.
Related: The Real NHL Expansion Markets Are in Europe
After notching 40 points with the Philadelphia Flyers this past season, JVR could be a valuable addition to any lineup. Expecting that the Flyers protect their best players (i.e. Claude Giroux, Sean Couturier, Ivan Provorov among others), Van Riemsdyk should be left available, as the 31-year-old also missed significant time due to injury. While van Riemsdyk's second stint in Philly may be coming to an end, the former 30 goalscorer's career certainly still has plenty of life within it.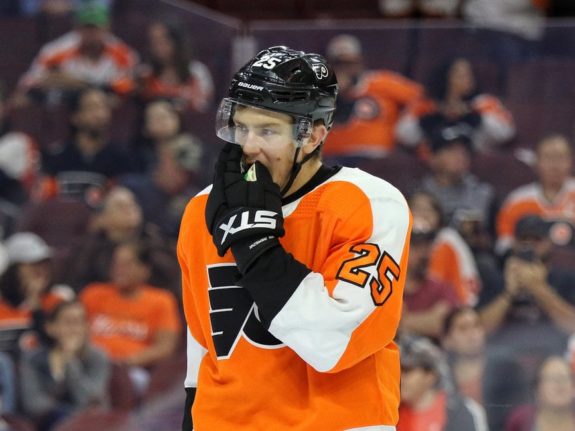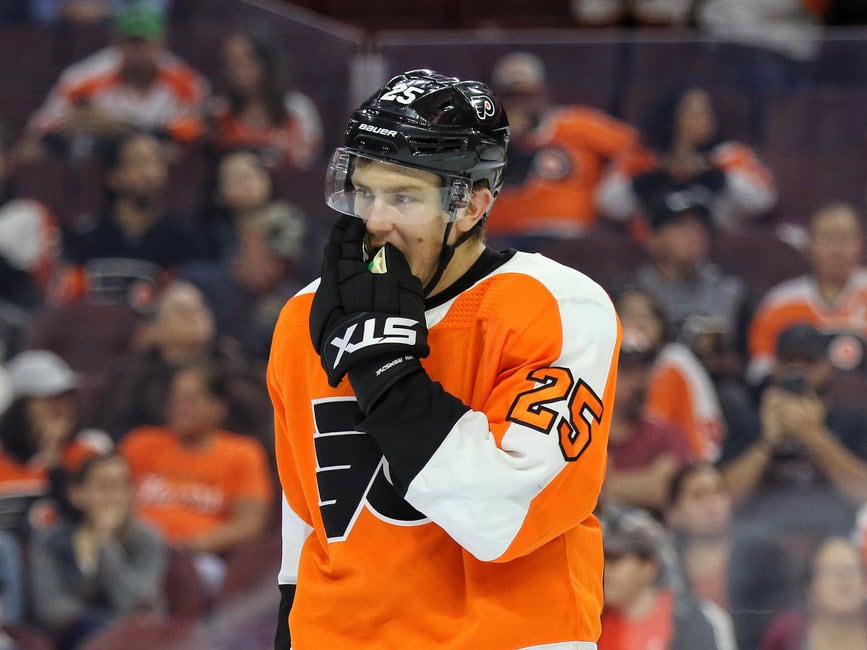 This would be another big splash and an overall "team first" move for Seattle. Given that the Kraken will most likely opt for younger talent out of the majority of their selections, JVR would undoubtedly fill a much-needed mentorship role. While still being able to produce at the NHL level (should he stay healthy), there is a fair bit of upside if Seattle chooses to add the crafty veteran.
At the end of the day, predicting each bold decision that Seattle could make is near impossible. But that doesn't mean we can't give it our best shot. As evidenced, there is a fair share of talent across the league that the Kraken can choose from, but only time will tell us who they end up picking. Can you see Tatar, Subban, and JVR in a Kraken uniform next season? Who else could be calling Seattle home in the coming years?
---
---