The Chicago Blackhawks scouting staff finally gets to take center stage in a few days as the NHL Entry Draft is nearly upon us. While they are preparing to add more prospects to the system, a former draft pick is coming along nicely overseas. Finally, for those dreaming of a reunion with an old friend, you will be in for a disappointment.
Pandemic Effect Goes Beyond 2020
2020 is going to go down as a year nobody is going to ever forget. The COVID-19 pandemic flipped the entire world upside down and is still causing havoc. Although it is small in the grand scheme of things, the entire sports world had to pause and is now going on the fly. The NHL is no different as it will be handing out the Stanley Cup at some point this week and then quickly jumping into a short offseason.
One of the first orders of business once the postseason ends either tonight or on Wednesday, will be the NHL Entry Draft, which is scheduled for Oct. 6 and 7. With the cancellation of most of the junior and European postseasons last spring and no NHL Combine, scouting staffs are approaching this draft a bit differently.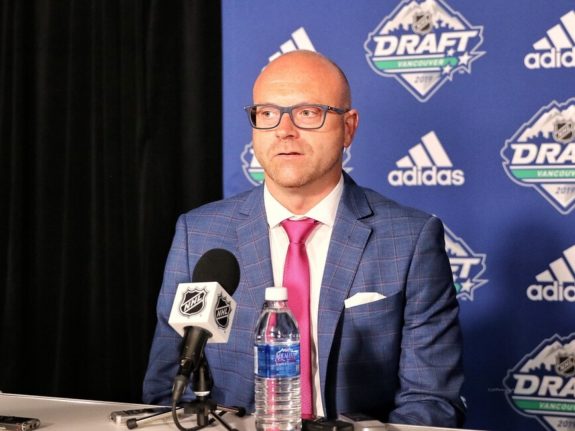 However, while this year has proven difficult for NHL scouting staffs, most of their due diligence had been already been done by the time seasons were canceled in March. Sure, the combine would have been nice to get to know the players on a personal level and see what kind of shape they are in, but, by this time, scouts have a pretty good idea of what they can and cannot do on the ice.
It is the 2021 draft class that is being affected even more by the strangeness of 2020. As Blackhawks vice president of amateur scouting Mark Kelley told Mark Lazerus of The Athletic, this is the time of year they are usually putting in the work on next year's draft class.
"This is when the season is starting to get going," Kelley said. "Europe would have been going for about two and a half weeks, the CHL would be starting, the USHL would be starting. We'd have had the Hlinka Tournament in the summer, World Junior camps. We'd be further along in the viewing stage. It'll catch up eventually, but if they condense the schedule, that could work against us because you can't be in two places at once. But we'll be all right. Everyone's in the same situation."

From "For the Blackhawks scouting department, strange draft follows strange summer," by Mark Lazerus, The Athletic – 9/23/20
The Blackhawks have seven total picks in the upcoming NHL Entry Draft, including the 17th overall pick in the first round. This year's draft class is touted as being very deep and the team is in real need of adding some "can't miss" prospects into the pipeline.
Kayumov Off to Hot Start
We go from players who might be entering the Blackhawks' system to one who is already in it. Artur Kayumov is off to a great start in the Kontinental Hockey League (KHL) in his native Russia. In five games, he already has two goals and four points.
The Blackhawks originally drafted Kayumov in the second round (50th overall) of the 2016 NHL Entry Draft with the pick acquired from the Carolina Hurricanes in the Teuvo Teravainen trade. He is coming off a 2019-20 season where he set a career-high with 16 goals. He has already been a key part of Lokomotiv Yaroslavl's 2020-21 season. He currently leads all forwards on the team with 16 shots on goal and 17:29 of average ice time per game.
Both of Kayumov's goals have come on the power play, including this one in Lokomotiv's most recent contest, Friday's 3-2 loss to Neftekhimik Nizhnekamsk.
Kayumov's current contract with Lokomotiv runs through the 2021-22 season, so he will not be heading over to North America any time soon. However, it is very encouraging to see the 22-year-old forward progress while playing in the KHL.
Update on Byfuglien's Status
The 2009-10 season was Dustin Byfuglien's coming out party, especially in the postseason run to the Blackhawks' first Stanley Cup championship in 49 years. However, he was one of the first of many salary-cap casualties in Chicago when he was traded to the Atlanta Thrashers just days after the championship parade.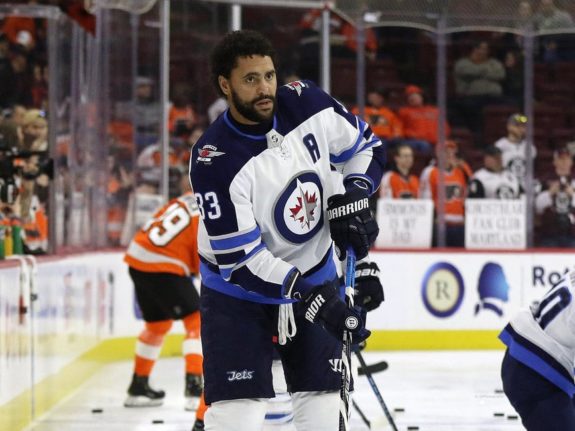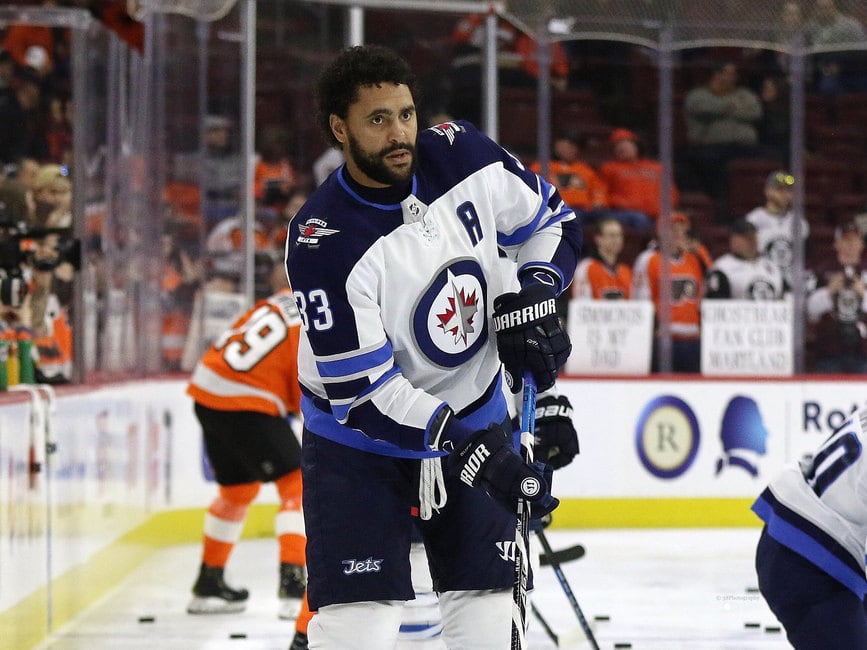 He scored 122 goals and 416 points in 609 for the Thrashers and Winnipeg Jets, while bringing a physical presence to the back end of the ice. The 35-year-old defenseman did not suit up during the 2019-20 season due to a prolonged dispute with the team.
While some Blackhawks fans dream of a reunion with "Big Buff," it appears that his playing days are a thing of the past. According to Elliotte Friedman of Sportsnet, it is "very unlikely" Byfuglien is going to play again.
"Teams have asked. One of the teams that have asked is the Minnesota Wild, they figured because Byfuglien has a lot of ties to Minnesota he'd want to play there and they could use him. They're probably the only team that has a chance. But I checked with Byfuglien's agent, Ben Hankinson, and he said it's doubtful Byfuglien will play again," Friedman said.
If he were to make a comeback, he is an unrestricted free agent and can sign with the team of his choosing. One would imagine that his age, recent injury history and admitting to losing his desire to play would drive the cost down on any potential contract.
Our 2020 Stanley Cup champions will finally be crowned this week and then the league goes into a crazy offseason with no official plan on when the 2020-21 season will start or how it will play out. As these unprecedented times continue to unfold, stick with us to keep you updated on all things Blackhawks.  
---
---