The Seattle Kraken had a somewhat disappointing December, compiling a 4-7-1 record in their 12 games. This comes after an incredibly successful November, which saw them go 10-1-1 and firmly place them in a playoff spot at the quarter-mark of the season.
Despite the record discrepancy, several players stood out and found personal success. Their personal successes could be imperative for the Kraken to have a strong January as they look to hold their position in the standings.
Daniel Sprong
After a very strong start, Daniel Sprong has been one of the most intriguing stories of the 2022-23 season so far. His 22 points in 29 games are tied for fifth on the team, and he continued his success into December.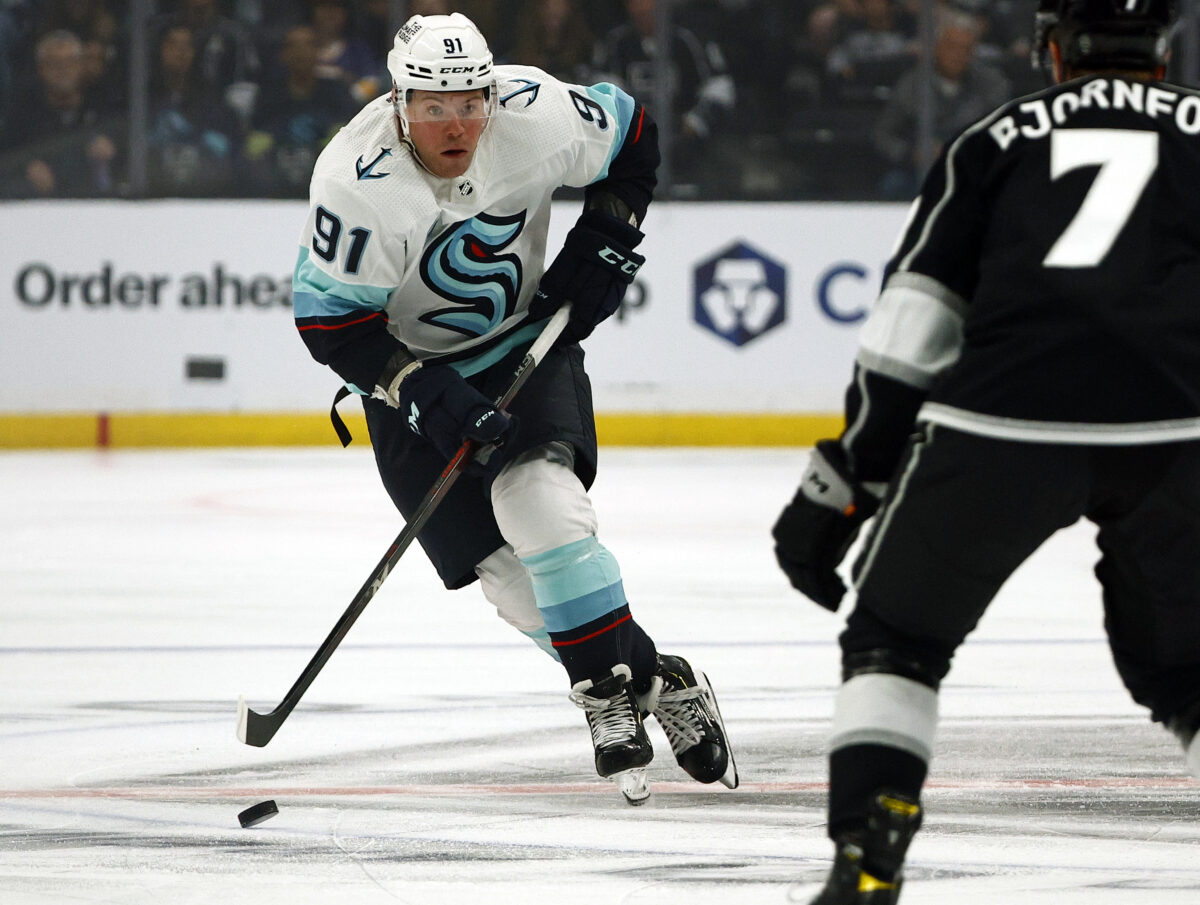 Sprong registered six goals and seven points in December, which was tied for first on the team over that time. Perhaps the most impressive part of that is when he's scoring his goals, with five of his six coming at even strength. This is particularly important for the Kraken, as Sprong provides a necessary impact from the bottom six.
Related: 3 Kraken Who Could Get Well-Earned Extensions Next Offseason
---
Latest News & Highlights
---
Playing most of his minutes on the fourth line, he averages just over 11 minutes a game. In his limited five-on-five minutes, his contributions help to prop up the lines above him, while also providing a difficult matchup for opposing teams.
Sprong was recently bumped down to the second power play unit in favor of recently acquired Eeli Tolvanen, but he'll likely still find success with a very talented second group. He added a power play goal in December, but don't be surprised if he adds to that when he's grouped with the likes of Matty Beniers, Jordan Eberle, and Andre Burakovsky.
His hot start has turned into an already solid season, and his strong December should allow him to roll into January feeling confident. He should continue to be one of the most important players on the Kraken moving forward, so getting this level of success from him is needed for the team to succeed.
Ryan Donato
Sprong's linemate, Ryan Donato, had an equally impressive month. Recording five goals and six points, he nearly doubled his season's point total, bringing him to 13 points. His strong month included a stretch before the holiday break that saw him record goals in four straight.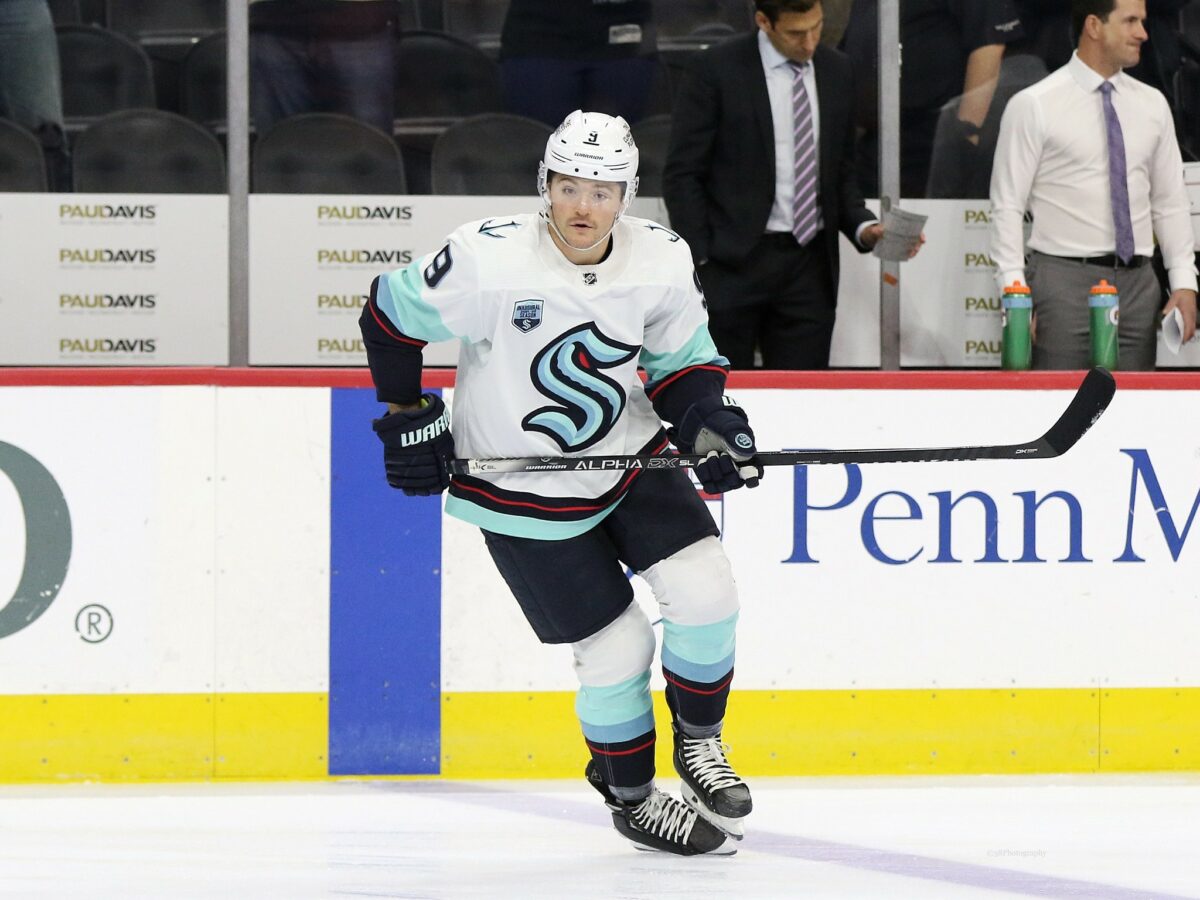 Having entered December with only three goals and seven points, his impressive month was somewhat surprising. The line of Sprong, Donato, and Brandon Tanev combined for 13 goals and 19 points, which must be exciting for the Kraken who will always welcome that type of depth scoring.
What must be mentioned is that he put up a 21.7% shooting percentage, which is likely unsustainable moving forward. That being said, the confidence boost Donato is playing with will undoubtedly help to raise his production. His career-high is 16 goals, which he reached last season, and he seems to be on pace to challenge that.
The fourth-line production is a welcome surprise, and while you can't rely on all your offense to come from the bottom six, it's a welcome addition. All three players should remain key contributors into January, and much like Sprong, Donato's success will help push the rest of the team forward.
Adam Larsson
When talking about offensive-minded defensemen, Adam Larsson's name usually doesn't come up. Entering the 2022-23 season, his career high in points was 25. Now, entering January, he already sits at 16 points and his strong December is a big reason behind that.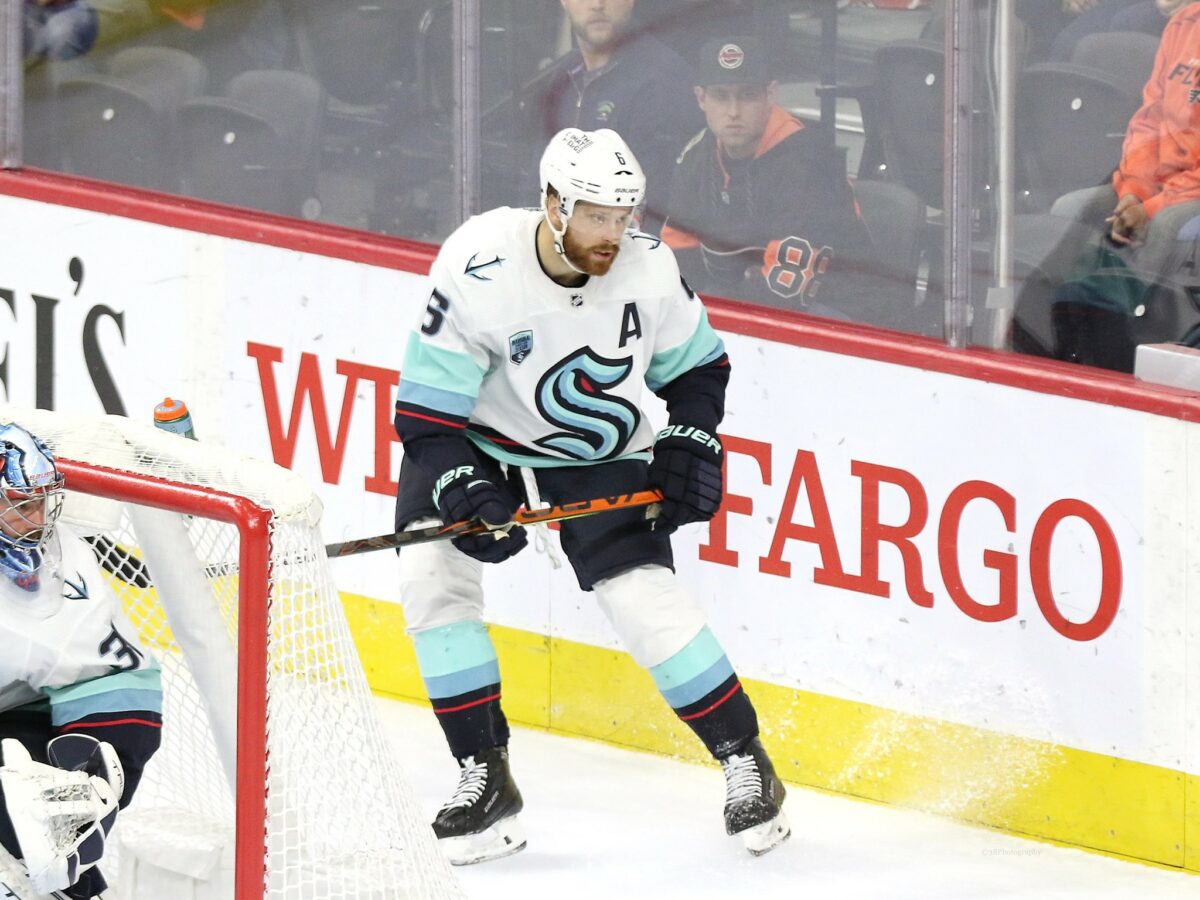 Larsson's seven points in December were tied for first on the team, which is a shock given his historical results as a defenseman. He's known as a pure defender, built to keep pucks away from his own net while providing support for a more offensive-minded partner.
He has been that for the bulk of this season, and his offensive-minded partner Vince Dunn has also benefited from his defensive ability. Throughout the past several seasons, many of Larsson's underlying numbers tend to reflect a lack of an offensive game while demonstrating his stand-out defensive ability.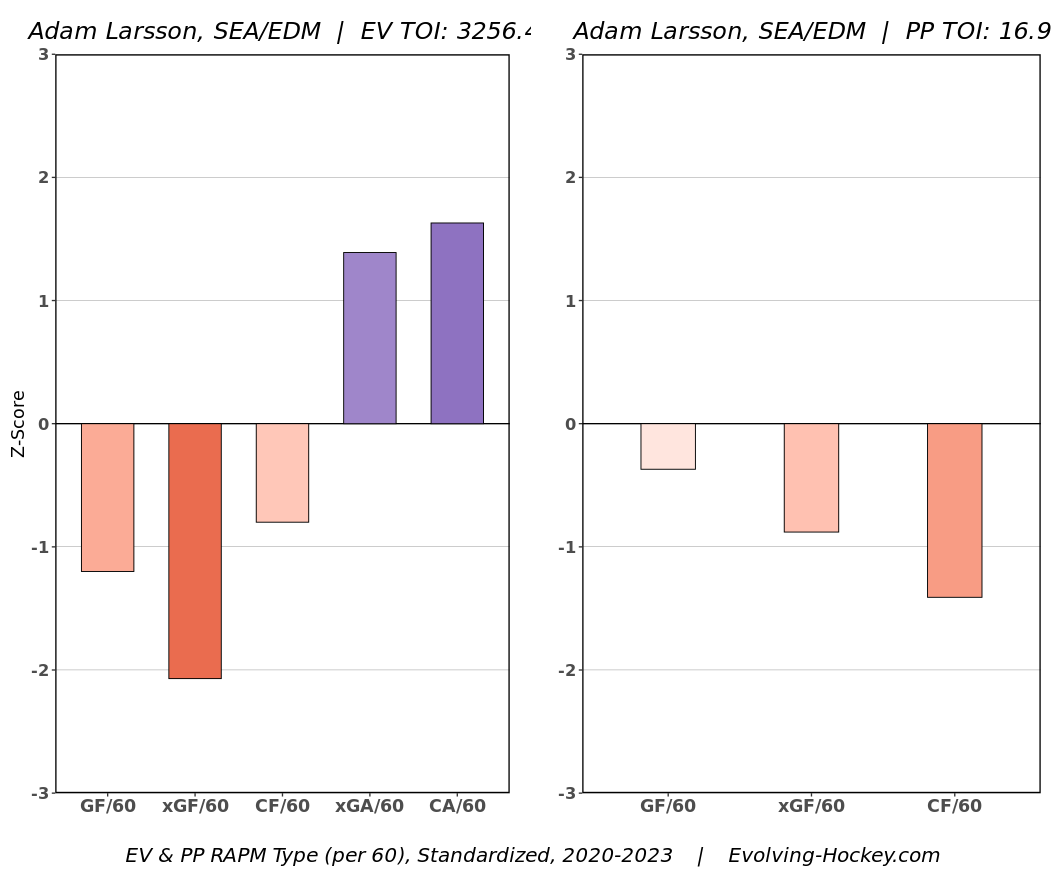 As shown in the chart above, Larsson has demonstrated his above-average defensive ability for several years now. While it wouldn't come as a surprise to see him return to his total defense-first game, any additional offense from the back end will help to boost the Kraken. That said, even early in the New Year, he's provided points in two straight, including a goal to open the scoring in their Jan. 1 win over the New York Islanders.
While the Kraken need more than a few players to carry their production into the New Year, having these three pick it up when they need it most can help them regain the success they had early in the season. Expect the regular suspects to pick it up again, but pay attention to the names you may not expect, because those are the players who can help push you to new heights.
---
---