To say that the Toronto Maple Leafs have been bad as of late is a major understatement.
They enter Wednesday's road game against the Washington Capitals in 30th overall. That's hardly a surprise given what management had in mind for this season. They declared a full rebuild, one that would be painful, but worth it.
Their first priority was to rid themselves of bad contracts. They somehow were able to trade David's Clarkson's ridiculous contract to Columbus, in exchange for an injured Nathan Horton. Horton is on their long-term injured reserve, a perfectly acceptable outcome for them since they get cap relief from it.
Next came Phil Kessel. Kessel got traded to the Pittsburgh Penguins in exchange for prospect Kasperi Kapanen, Nick Spaling, Scott Harrington, and a 2016 third-round draft pick. But it gets better for the Leafs assuming the Penguins make the playoffs this season. Toronto would get the Penguins' first-round pick in 2016 while Pittsburgh would get the Leafs second-round pick in 2016. If the Pens miss the playoffs this season, the picks exchanged become 2017 picks. If Pittsburgh misses the playoffs this year and next, the Leafs get the Penguins' second-round pick in 2017, while the Penguins get nothing back from the Leafs. Got it? Amazing deal for the Leafs here. Wait, there's more.
Dion Phaneuf was next. In a nine-player deal, the Leafs acquired Jared Cowen, Colin Greening, Milan Michalek, Tobias Lindberg (one of the heroes of the Oshawa Generals run to the Memorial Cup), and a second-round pick in 2017. An intriguing prospect, cap room, and future assets all were a part of this trade for Toronto. Again, another well thought out move.
Many think of the Leafs and just laugh. Time to wake up and smell the roses. What the Leafs are doing is no laughing matter. Even more, when their plan plays out, they will have the last laugh.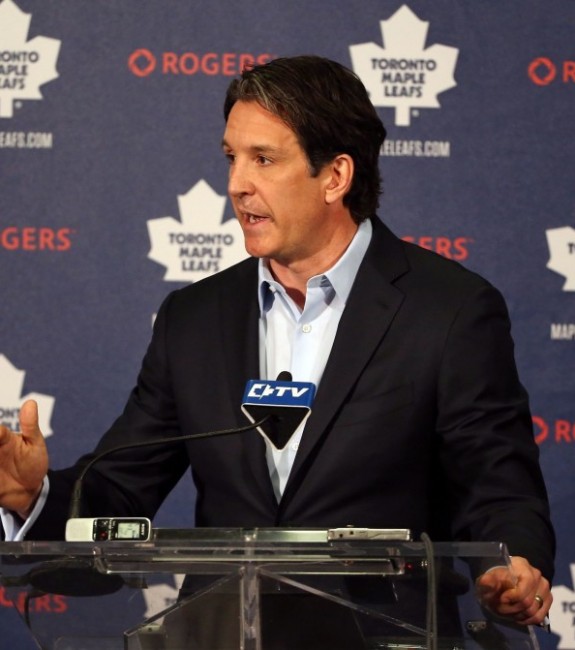 Leafs Endgame
All this season is for the Maple Leafs is one that will help shape their future. They own 12 draft picks this June. TWELVE. This potentially includes two picks in the first four rounds. This is just one part of the story. The impact of having those kinds of assets help at the draft and after.
On draft day, they have options. They can do the traditional pick the best player available. They can package picks together and trade up. They could also trade down and get even more assets.
This approach of stockpiling draft picks and young talent will attract potential free agents to the Leafs. Toronto is already a desired destination. They'll get even more attractive when they see how stable the team is. Will Steven Stamkos join in the fun? He will certainly consider it. Even if he doesn't end up in Toronto, the Leafs will have other options.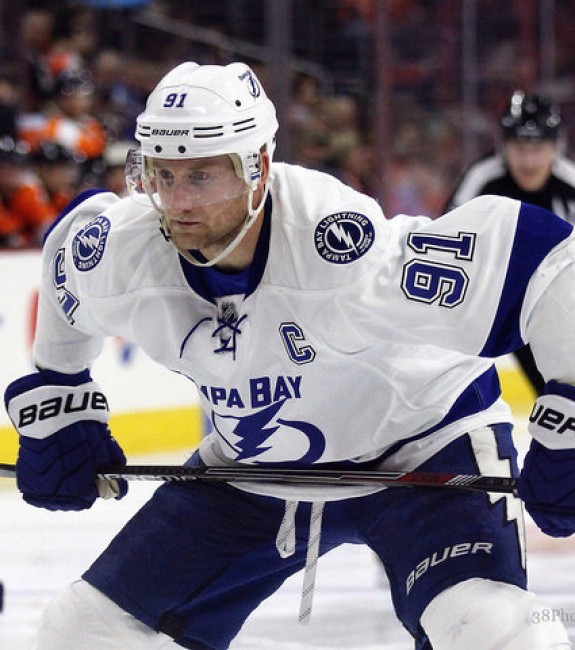 Prospects wise, the Leafs have two very capable young centers in Mitch Marner and William Nylander. Each project as top-line players according to Hockey's Future. Even if they miss on Stamkos, proper development of these players will propel the Leafs for many seasons.
On the right-wing, the Leafs have decent options coming up, including Kasperi Kapanen, Jeremy Bracco, Connor Brown, and Lindberg. On the left-wing, Brendan Leipsic and Andreas Johnson are intriguing. Each project to a potential top-six position if they reach their potential. Watch out for Brown in particular. He's ready to make the Leafs next season.
On defense, Stuart Percy and newly-acquired Connor Carrick lead the way. Each project as potential top-four defensemen. Watch out though for last season's second-round pick Travis Dermott. He's a great puck handler and can man the point on the power play. He was in that spot with Connor McDavid on the Erie Otters.
The Leafs full trade movement in the weeks before the deadline. They added six draft picks and two solid prospects. pic.twitter.com/tsaEE0d8A2

— James Mirtle (@mirtle) February 29, 2016
Perhaps many of these names are new to you. They will soon become household names in a matter of a couple of years. I recently talked to a member of the Leafs player development department. They reiterated to me how excited they are for the future. I asked him how far along he felt the team was in their rebuild.
"Right on schedule, if not even a little ahead.", he told me. "We are excited for who we have in the organization and excited for what's coming next." I then told him that the league doesn't know what's about to hit them to which he replied, "Nope, not at all."
The Leafs are the brunt of many jokes, given their recent futility. Laugh at them if you want. Just know that they are ready to have the last laugh. The days of the Leafs being the laughing-stock of the league are coming to an end. Don't say I didn't warn you.