Stanley Cup Final season is fully underway across the hockey world. The Tampa Bay Lightning and Dallas Stars are gearing up for a battle to see who can claim their second Stanley Cup title in franchise history. The Stars won their first in 1999, while the Lightning captured theirs in 2004.
For Tampa Bay, there are a couple storylines involving two of their newer defensemen. Luke Schenn was signed as a free agent during the summer of 2019, while Zach Bogosian was inked by the Lightning to a one-year contract after his previous one was terminated. Both players have the chance to help their new club reach the top of the mountain. It is a special occasion for both players for different reasons.
The Schenn Brothers: Taking After Brayden
Luke Schenn entered the NHL as a member of the Toronto Maple Leafs organization. He was selected by them in the first round (fifth overall) of the 2008 NHL Draft. Before joining Tampa in 2019, Luke played for Toronto, the Philadelphia Flyers, the Los Angeles Kings, the Arizona Coyotes, the Anaheim Ducks, and the Vancouver Canucks.
Related: Steve Yzerman's Best Lightning Trades
Schenn has played in 759 regular season games. He posted 31 goals and 117 assists during that span. He has previous postseason experience with the Flyers in 2014, Kings in 2016, and this season with the Lightning. He has 2 goals and 3 assists for 5 points in 22 playoff games so far.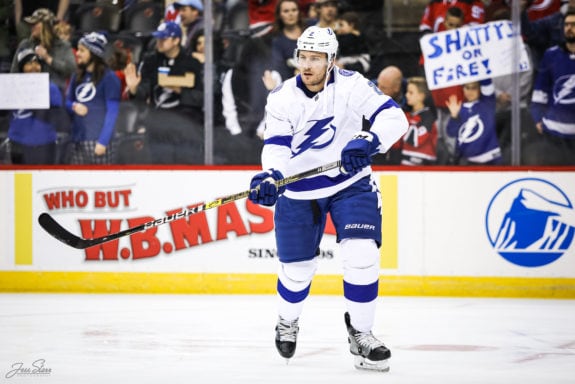 This is the first time that Luke has gotten this far on a playoff run. He wants to help the Bolts finish the job and bring the Stanley Cup back to Tampa Bay. If he and the team are successful, he will know what his brother Brayden felt like the previous year.
Brayden, who is Luke's younger brother, was on the St. Louis Blues Stanley Cup-winning team last year. They were a franchise that never won the Cup before, and thanks to a lot of depth all over the roster (like in Tampa's case this year), the Blues were able to break their championship drought.
Brayden had a pretty good playoff run in 2019, but was overshadowed by other names in the lineup like Ryan O'Reilly, Vladimir Tarasenko, and Jaden Schwartz, among others. However, Brayden chalked up 5 goals and 7 assists for 12 points in 26 playoff contests. He was a solid complementary player to the Blues' offense, and the team was able to accomplish their ultimate goal.
A year later, Luke has the opportunity to get a Cup victory of his own. It will not be an easy challenge, as both the Lightning and Stars are evenly deep in all aspects of their rosters. If Tampa Bay can pull it off though, both Schenn brothers will have been on top of the hockey pedestal.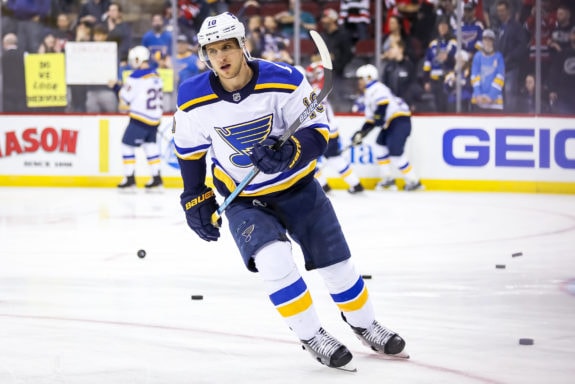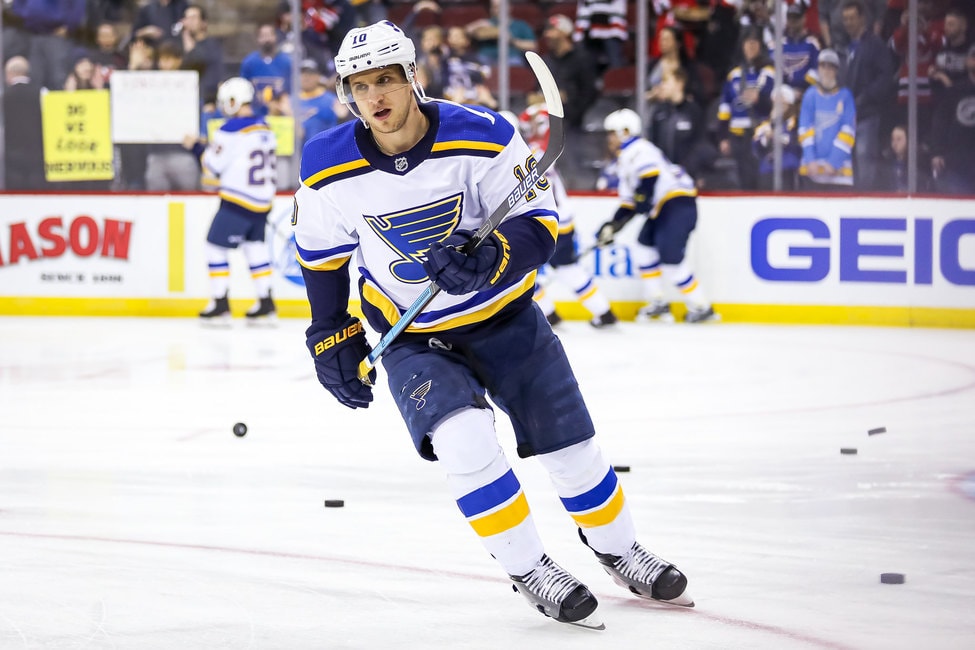 There are quite a few brothers who have both won Stanley Cups over the years. A few examples that come to mind are Scott and Rob Niedermayer winning one together back with the Ducks in 2007. Jordan Staal won a Cup with the Pittsburgh Penguins in 2009 after his brother Eric won his Cup with the Carolina Hurricanes a few years prior in 2006. The Schenns can be the next example of brothers who win it all.
Luke, like the rest of the Lightning squad, is going to do everything he can. In the 10 games he suited up for in the 2020 playoffs so far, he has two assists.
Bogosian: Potentially Going One-For-One
Defenseman Zach Bogosian has had an interesting NHL career so far. He started out as a third-overall draft pick by the now-relocated Atlanta Thrashers in 2008. He hopped right into the NHL as an 18-year-old, and became a regular right away. Eventually, the Thrashers moved and became the second incarnation of the Winnipeg Jets. Then, not too long after, Bogosian was traded along with forward Evander Kane to the Buffalo Sabres.
After some seasons in Western New York, Bogosian was waived out of his contract by the Sabres. It did not take him long to find a new home with the Lightning. That being said, the 2020 Playoffs is the first postseason run Bogosian has ever been on.
Related: Lightning's 3 Worst Trades of the Decade
The Thrashers only made the playoffs one time in their entire history, and that was back in 2007 before Bogosian was even drafted. The Jets had not become as dominant of a team as they have been in more recent years, and the Sabres are currently on a postseason drought that has gone on for more than eight years now. Bogosian had no prior playoff experience in the NHL prior to 2020.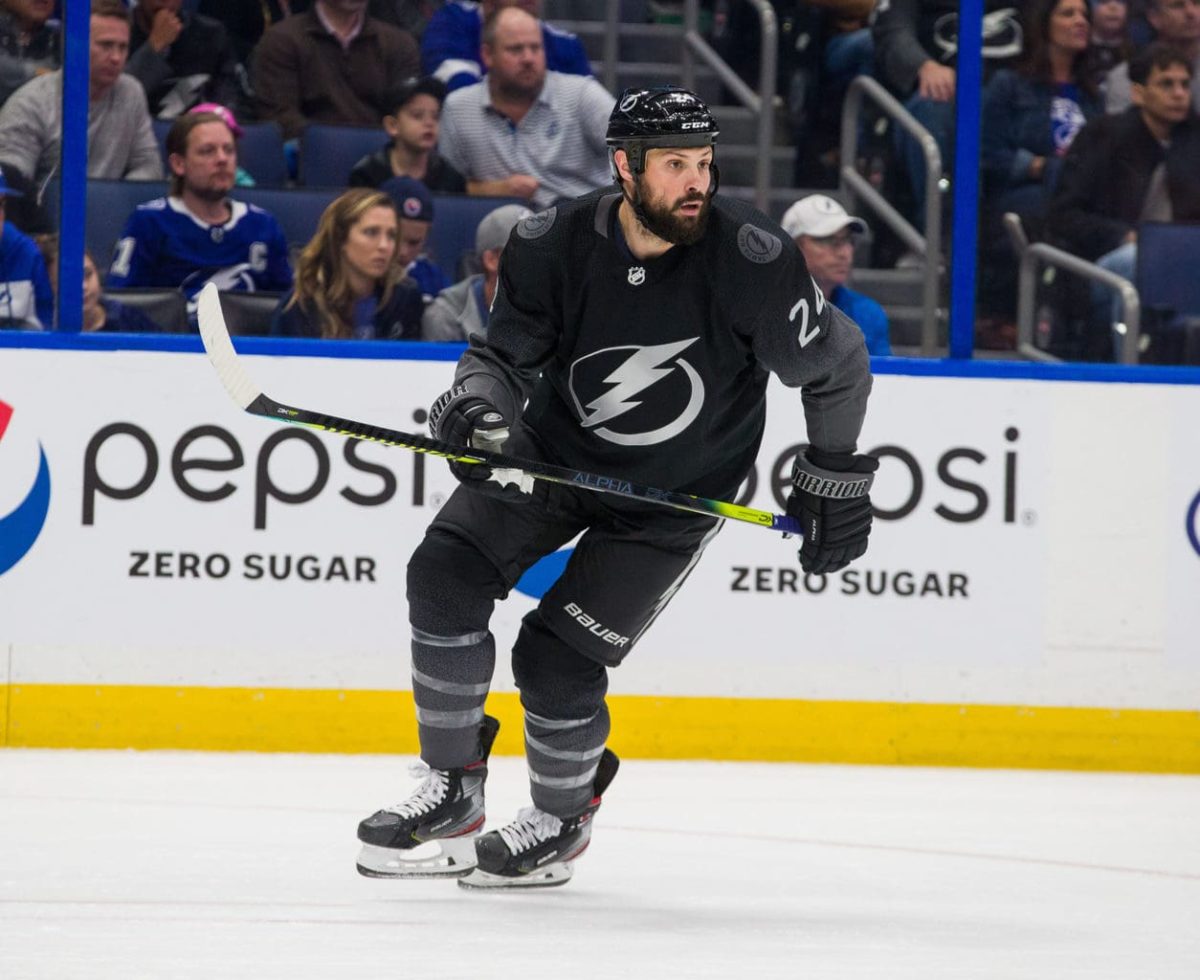 Bogosian could very well win it all in his first attempt at doing so. He will have to fight off Dallas offensive juggernauts like Jamie Benn, Denis Gurianov, and Joe Pavelski among others in order to do that, but he has a cast of other defensemen like Victor Hedman, Mikhail Sergachev, and Kevin Shattenkirk to help him out.
In 18 playoff games on this run, Bogosian has four assists. Tampa Bay has been a change for him for the better.
---
---