Steve Yzerman shocked the hockey world when he stepped down as general manager of the Tampa Bay Lightning in Sep. 2018. He was the GM and vice president of the Lightning since 2010, and had been one of the most successful GM's in recent memory.
---
---
For many of his years in Tampa Bay, the Bolts had been favorites to make a run for the Stanley Cup. There was a lot of hard work in the organization, but Yzerman made some key trades and drafted some key players to help the Lightning get to where they were when he left. Here's a look back at some of the top trades and draft picks during his tenure as Tampa Bay's GM.
2011: The Draft of The Decade
After losing to the Boston Bruins in the Eastern Conference Final, Tampa Bay went into the draft hoping to find a few future stars. Well, they got more than enough as every player in the draft has played in the NHL. Their No. 1 pick was forward Vladislav Namestnikov who was one of the Lightning's most consistent forwards before being traded to the New York Rangers for forward J.T. Miller and defenseman Ryan McDonagh (we'll get to that later.)
Related: Steve Yzerman, The Captain
Their next pick has become one of the best forwards in the game today, and that's Nikita Kucherov, who has 334 points in 365 NHL games. Not bad for a second-rounder.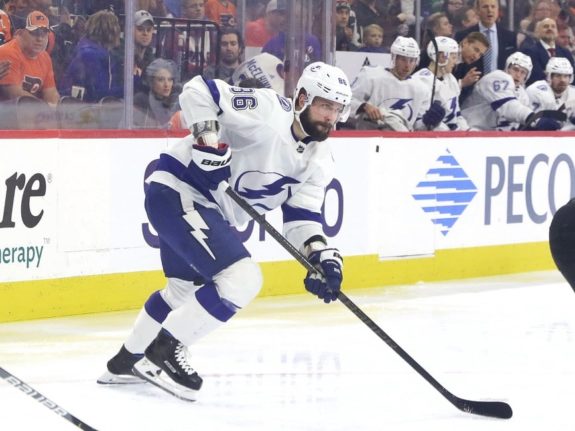 Following Kuch would be defenseman Nikita Nesterov, goaltender Adam Wilcox and forwards Matthew Peca and Ondrej Palat. Nesterov had a short-lived career in Tampa Bay and Wilcox had one start for the Buffalo Sabres last season. Peca has bounced back and forth between Tampa Bay and Syracuse, and Palat has become one of the Lightning's regulars.
When you can find three players like Namestnikov, Kucherov and Palat in one draft, you've done pretty well for yourself. Yzerman — or any GM, for that matter — doesn't have a crystal ball that can see the future, but after 22 NHL seasons, Stevie Y can spot talent from a spaceship. Although Namestnikov is no longer with the Lightning, he helped the Lightning to multiple playoff appearances and was Tampa Bay's main player in the trade with the Rangers.
The Arrival of Ben Bishop
In April 2013, the Ottawa Senators had to decide between three goalies: Craig Anderson, Robin Lehner and Bishop. Anderson eventually became Ottawa's No. 1 goalie and Lehner went to Buffalo, but Steve Yzerman traded Cory Conacher and a fourth-round pick for the 6-foot-7 goalie.
Related: Ben Bishop Trade Revisited
That season, Tampa Bay started with Anders Lindback and Mathieu Garon in net. It wasn't exactly the tandem of the future, and acquiring Bishop was a major upgrade. At the time, it was a fairly even trade because Conacher had 24 points in 35 games, but Yzerman knew the team needed a big presence — both physically and mentally — between the pipes.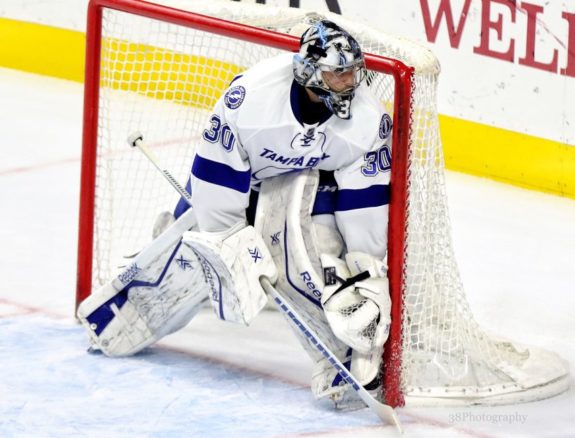 A year after being moved, Bishop became an All-Star and finished third in Vezina Trophy voting. It could have been a change in scenery for Bishop, but I believe Yzerman saw something special in Big Ben. Between Tampa Bay and Ottawa in 2012-13, Bishop was 11-9-1 with a .920 save percentage and 2.67 goals against average (GAA). Those numbers aren't bad, but he won 35 or more games in each of the next three seasons and he averaged a 2.20 GAA over those three seasons. That's no coincidence. And all Yzerman gave up was Conacher, who had 29 points over Bishop's best three years in Tampa Bay. Bishop provided the immediate impact Yzerman was looking for, and he was able to get it for a fairly cheap price.
Bishop Back In The Mix
Bishop was involved in another trade, but this time leaving the Lightning in February 2017 to go to Los Angeles. In return, Tampa Bay received goaltender Peter Budaj, defenseman prospect Erik Cernak and two draft picks. Although Tampa Bay knew they were parting ways with a goalie who set many franchise records, they felt it was time for Andrei Vasilevskiy to set into a No. 1 role, but they also wanted to get an even return for Bishop. Budaj was a solid backup in Los Angeles and carried the load while Jonathan Quick was out because of injury, but the real prize was Cernak.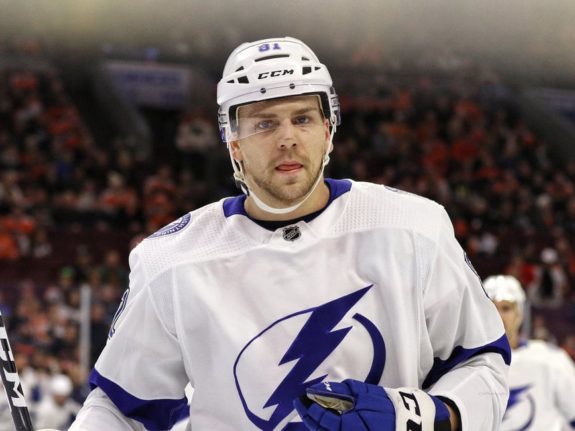 Cernak has been talked about as being ready for the NHL, but they could also wait for him to develop further since the Lightning could lose a few defensemen this coming offseason. This was another case of Yzerman looking to the future rather than the present and ensuring Tampa Bay's success past another deep playoff run. Instead of being an offensively active defenseman like Mikhail Sergachev or Victor Hedman, Cernak could provide the Lightning with a shutdown defenseman that they may have lacked in previous years.
Drouin For Sergachev
Drouin was the third overall pick in the 2013 NHL entry draft and had his best season with the Lightning in 2016-17. There were mixed reactions when the trade went down, but the move made sense for the Lightning. Sergachev filled a need Tampa Bay had to address and gave the Lightning an opportunity to fiddle with their roster.
Related: Lightning Larceny: Revisiting Sergachev for Drouin Trade
Sergachev had an immediate impact with the Lightning as he made the opening night roster. Drouin, however, had a slow start last season and finished with 46 points.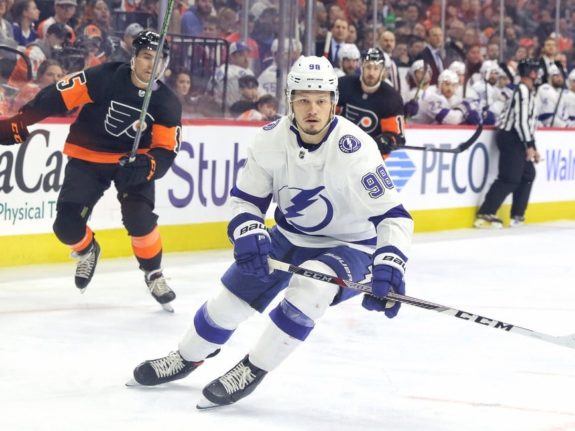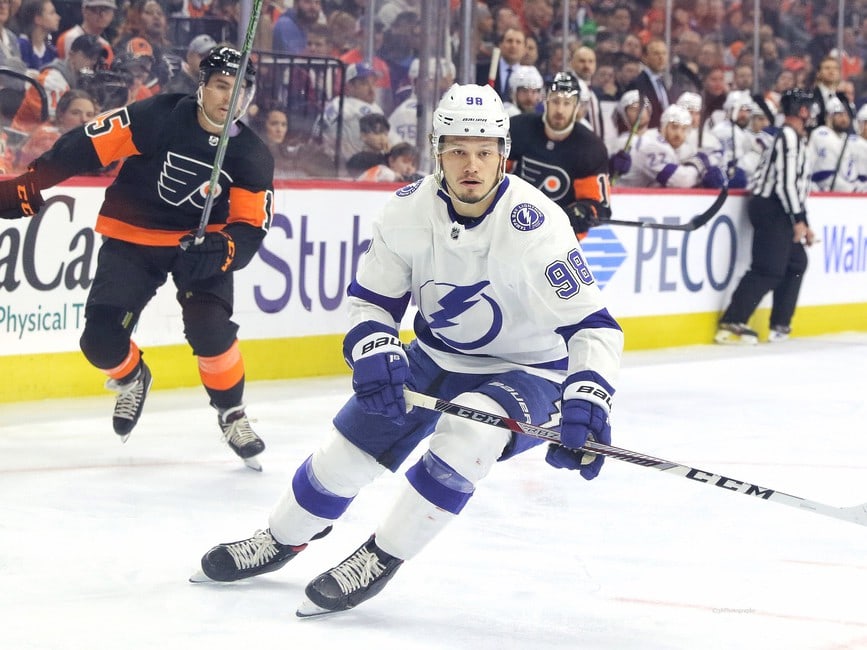 It must be said that Montreal was a much worse team than Tampa Bay last season, and we won't ever know the impact Drouin could have had on the Lightning offense, but Yzerman's decision to move Drouin and his ability to bring in Sergachev was the right move for the organization. Both Sergachev and Drouin are still young, but as of right now, Sergachev appears to be able to have a bigger impact on his team's immediate success, as opposed to Drouin who could lead the Canadiens to the playoffs in the coming years.
The Blockbuster
This was the biggest trade in Yzerman's career as a GM, and for many analysts, it put the Lightning in another league for the Stanley Cup Playoffs. Yzerman sent Namestnikov, prospects Libor Hajek and Brett Howden, a 2018 first-round pick and a 2019 conditional second-round pick to the Rangers for forward J.T. Miller and defenseman Ryan McDonagh. The Lightning had a need for a shutdown defenseman, and McDonagh fit that bill. Miller was an extra bonus that scored 18 points in 19 regular season games with the Lightning.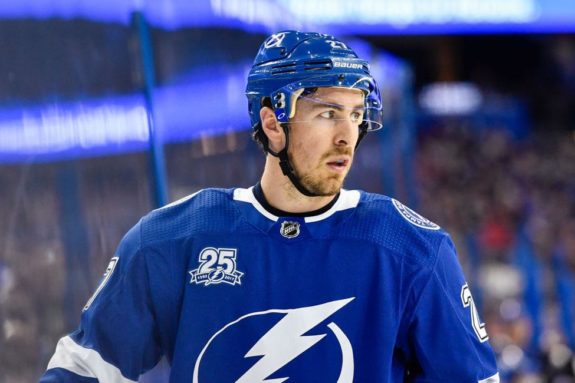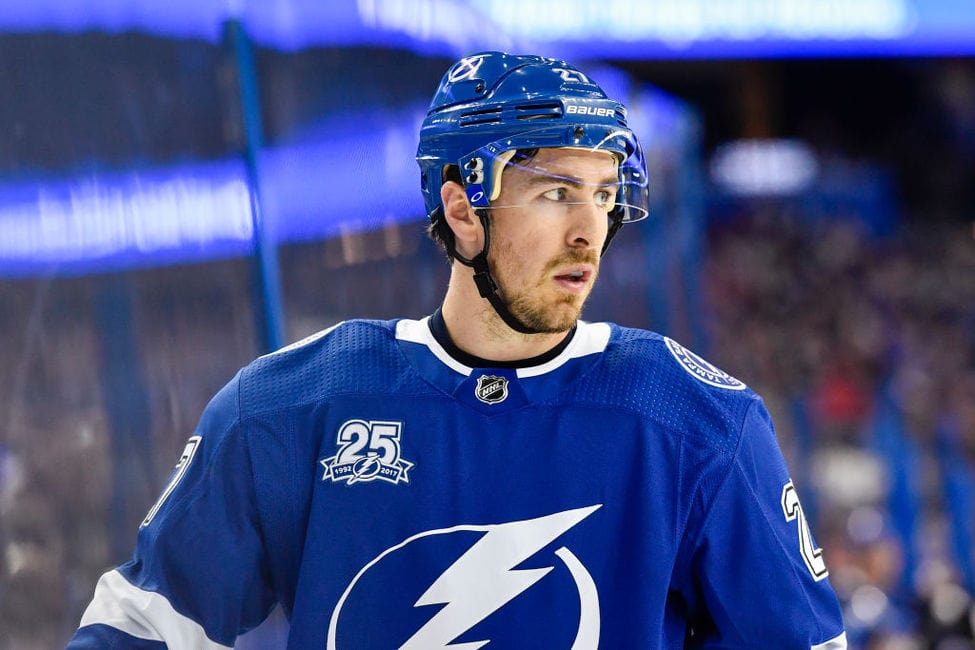 It was rumored that Namestnikov would be involved in any major deal the Lightning struck at the trade deadline, and while they gave up two of their top prospects in Hajek and Howden, McDonagh and Miller will continue to make the Lightning better for at least the next few years. The trade worked out for both sides, however. The Rangers wanted prospects and draft picks, which they got, and Tampa Bay got what they needed.
McDonagh signed a seven-year extension worth $6.75 million (AAV) on July 1, and the extension starts in the 2019-20 season. McDonagh will be 30 years old when the extension kicks in, so seven years might be a little too long. The Lightning also signed Miller, 25, to a five-year extension at $5.25 million (AAV), a move that I believe will be beneficial for both Miller and the Lightning going forward.
Yzerman had a great career as a player, and his success continued as a general manager. Sure, he had some tough years and some deals didn't work out in his favor, but that will happen to every general manager at some point. It will be interesting to see how Julien BriseBois takes his role as general manager this season, but as a whole, Yzerman left the Lightning in much better hands than he found them.
---
Latest News & Highlights
---
A huge fan of all things hockey. Albion College (Mich.) alumni and currently a digital content producer at WZZM 13 in Grand Rapids, Michigan. Lover of anything Tampa Bay Lightning and Detroit Tigers related. Collector of 168 hats and counting, as well as eight hockey jerseys.